BILLINGS — In some ways it felt like nothing had changed. In others, it felt like almost everything had changed at the first track meet in the region since the coronavirus pandemic began forcing the cancellation of sports dating back to March.
"Everybody is glad to be back on the track," Big Sky State Games track and field commissioner Greg Mohl said Saturday.
Athletes were still running, jumping and throwing, but for many it was their only opportunity to compete this year after canceled regular seasons.
"I needed a meet. I need an official mark," Seeley-Swan thrower Klaire Kovatch said. "It really sucked not to have a track season this year so I was like, 'OK, we've got to find something to do,' and this was one of the only events that was still going on during this whole COVID-19 thing."
And while athletes were glad to be able to compete at all, there were a number of changes both for spectators and how a meet itself is run based on recommendations from USATF.
For instance, the meet was changed from two days to three to allow for greater separation: Youths under 11 years old competed Friday, those aged 12-18 competed Saturday, and adults are schedule for Sunday.
Also, the venue changed from Daylis Stadium to Billings West because the fields and areas of competition are more spread out and allow for more social distancing.
Younger kids ran heats that were half full and had hula hoops available to help demonstrate where they should be if they needed to spread out while they were waiting to compete.
Throwers retrieved their own shot puts, discuses and javelins.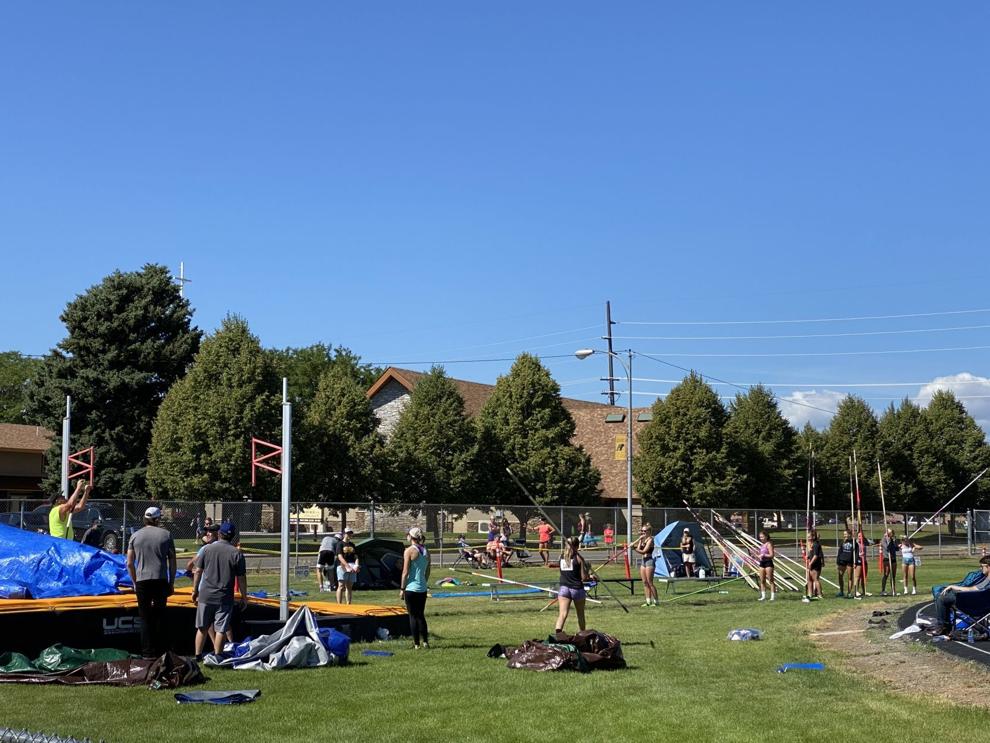 But the most visible change was at the the high jump and pole vault pits. Competitors were asked to bring a tarp that was laid on top of the mats and they subsequently landed on. The tarps were then switched out according to the competitor. A call for the pole vault order included instructions to the pit crews which tarps should be laid out in order.
It was something that came out of meetings in early May between track and field commissioners Mohl and Bob Hogemark along with Big Sky State Games staff to try to figure out if there was a way to hold the meet safely. They examined their own procedures alongside the newly issued USATF recommendations.
"I wanted to prove that we were capable of running that system," Mohl said.
After competition concluded Saturday, Mohl was thrilled with the volunteers, many of whom were pole vault coaches around the state, who helped make it a success.
The athletes wanted to prove to themselves they could still do what they loved, too.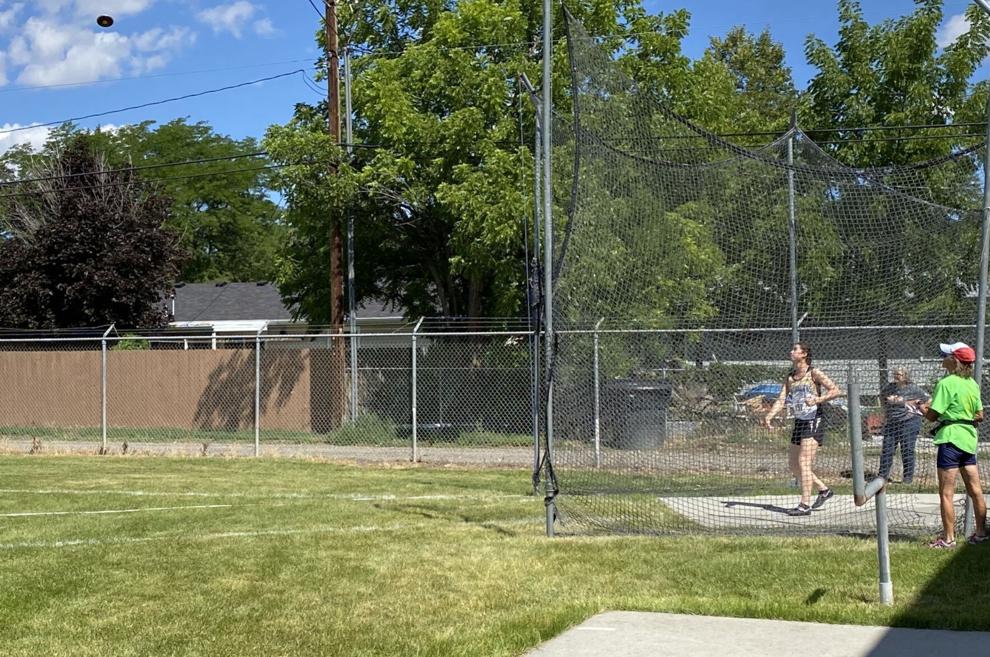 It was Kovatch's first experience at the Big Sky State Games and she was happy just to be back in the ring. The two-time defending Class C champion and senior-to-be threw the discus 148 feet, 9 inches.
"I missed it. I definitely wished we would have had more track meets, but it's good to be back into the competitive mode," Kovatch said.
Over the past months, she has been training with her dad and brother, trying to stay motivated.
"No competitions definitely makes it hard to keep trying to have that competitive mode, but I love track and so that's really helped me and I knew that if I worked hard I was going to have payoffs," Kovatch said.
And while numbers of competitors at the scholastic level didn't appear to have changed dramatically, there was a wide area they came from just for the chance to compete. That included athletes from all over Montana as well as those from eight other states: Idaho, Minnesota, North Dakota, South Dakota, Oregon, Washington, Wyoming and Utah.
With other regional and national events shut down, it was the only chance for many of them to compete this year.
"It's more than just losing a year of eligibility," Mohl said. "It's realizing you only get to do this for a short time and you just lost a quarter of it."