BUTTE — With a personal best and a season best in two of her races, Elena Vandersloot had a pretty good day for Billings Senior at the Butte Invite.
Winning both the 1600 and 800 meter races, the talented distance runner set a personal best (5:21.02) in the former and season-best time (2:28.54) in the latter. With plenty of competition in Class AA distance races — not to mention from her own team — it's been a crowded field this season.
But now already qualified for state in the mile and two mile, she's just been working to cut down her time in the 800.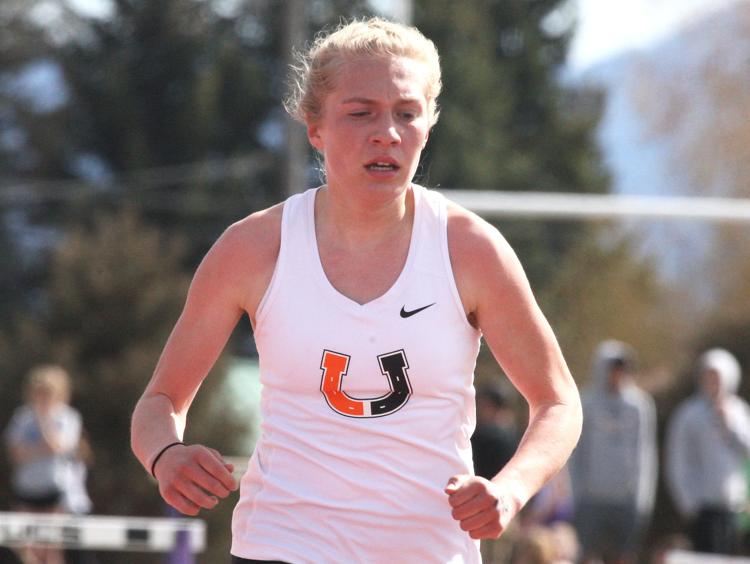 "I'm just hoping to maybe work on some more speed work, pay attention to my coaches and really give it my all," Vandersloot said. "I've kind of noticed through my high school years I've progressed each year, so hopefully that's a sign I can do even better."
Vandersloot's 800 time was a just a bit off her personal best of 2:26.74 that she set at the Eastern AA Divisional meet last season. She just missed out on getting to the state meet in the 800 last season, though did qualify in the mile and two mile.
Adding the 800 to that list will not only fulfill a personal checkmark, but help give the Broncs yet another even at the state meet — something they definitely could use.
"We've had quite a few injuries on our team this season, but I think we're doing good about staying together as a team and working through that," Vandersloot said. "We're just trying our best and staying positive."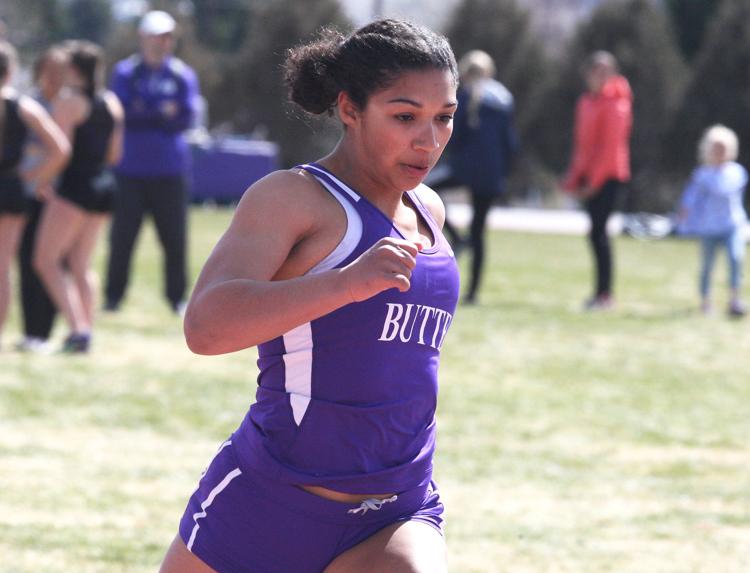 Parini steps up
Running in the second heat of the 100 meter dash, Butte's Gabbie Parini needed to break 13.28 to put herself at the top of the leaderboard and all but assure her first place.
The senior responded by running her fastest time since her freshman year, winning the event with a 13.18. She then nearly won the 200, finishing just .08 behind teammate Ally Cleverly, who took the event in 27.11.
"It feels good," Parini said. "I've been struggling with my 100 times lately, they've all been high 13's, so it feels pretty good getting them down."
Parini also took the title in the long jump, leaping a personal best of 17 feet, eight inches. That mark currently ranks fourth in Class AA and is a huge jump from her previous best of 16-9 set earlier this season.
She's been happy with the breakthrough in that event, which she only began to take seriously last season.
A key part of the 400 meter and 1600 meter relays, Parini ended up competing in five different events, something that makes for a long day.
"Honestly my legs aren't feeling very good," Parini said. "Hopefully I won't have to do five events every meet."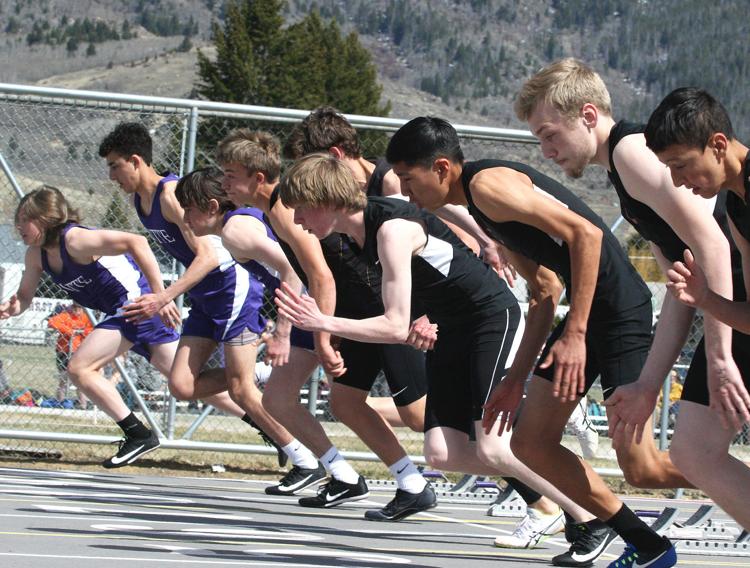 Finally, a 4x1
It has been a slow start to the season for the Missoula Sentinel 400 meter relay team.
Until Friday's meet, the Spartans hadn't made it all the way around the track in a meet yet this season. One athlete missed the bus ahead of the Dahlberg Meet in April, while injuries and other issues have caused problems as well.
This week, the team was going to focus on its handoffs throughout the week, but one athlete had a prior engagement on Monday and another runner was pulled at the last minute on Friday.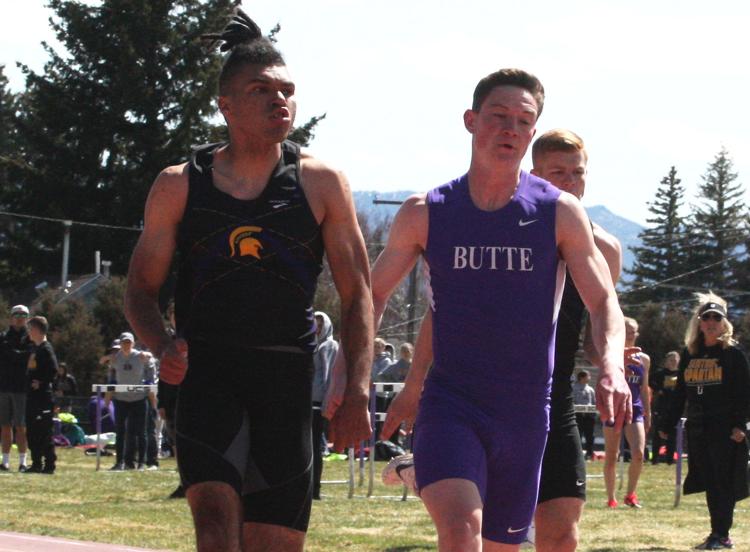 So getting around the track in a respectable time (they finished in second with a 44.64) was a victory in Sentinel's book.
"We still haven't really been able to put the squad together, so to speak, but when we do I think it'll be pretty special," Sentinel head coach Craig Mettler said. "It's just a matter of timing with injuries, or like I said, other commitments that have held us back.
"Or, missing the bus."
Other notes
Missoula Sentinel won both the boys and girls varsity meets.
The Spartan boys had 109 points, with Billings Senior in second with 69 and Butte in third with 64. On the girls side, Sentinel had 96, edging out the Bulldogs' 83 and Billings Senior's 77.
Sentinel's Jaden Foster won the boys 100 with a time of 11.32, despite having a strong headwind in his fast. Foster will likely be among the favorites in Kalispell for the Class AA state meet.
"He loves the sprints and loves the science behind and really buys into what Coach Reynolds teaches him to do," Mettler said. "Great out of the blocks, has great arms, great cycle, he's just a very smooth runner."
In the girls jumps, both Lauren Heggen and Ashley McElmurry went over 40 feet in the triple jump and rank No. 1 and No. 2 in the state in that event. Heggen's jump was 40-7.5 and McElmurry's was 40-2.25.
McElmurry also won the 100 and 300 meter hurdles.
Butte took the boys 200 (Josh Neil), 400 (Tommy Mellott) and 800 (Jacob Vetter) meter races at the meet.