BILLINGS — Kellan Wahl has an odd feeling. Odd to her, anyway.
The Billings Central sprinter is normally "super nervous" during the season, she said Wednesday before a track meet at West High School. This year, however, Wahl has a sense of calm confidence. And that, she said, is weird. 
"In past years I've been so nervous to run, but I'm excited, for sure," Wahl said. "This is, like, the only sport I get super nervous for. I think it's because it's such an individual thing. It kind of freaks me out a little bit where you don't feel that as much this year."
On the flip side, why shouldn't Wahl be full of confidence? The senior returns to the track as the defending Class A 200-meter champion, a title she won as a sophomore in 2019 and was hoping to defend last year before COVID-19 wiped out the entire 2020 spring season.
She was also runner-up in the 100-meter dash to Dillon's Tylia DeJohn, who graduated last year. Wahl enters the season with a scholarship in hand to run the sprints at Rocky Mountain College, so, yes, there's a lot for her to be confident about.
"She's got a gift that few people have," Rams track coach Colter Bethurem said. "She's got speed, and I think a determination to be successful and to be strong, to be better than everybody out there."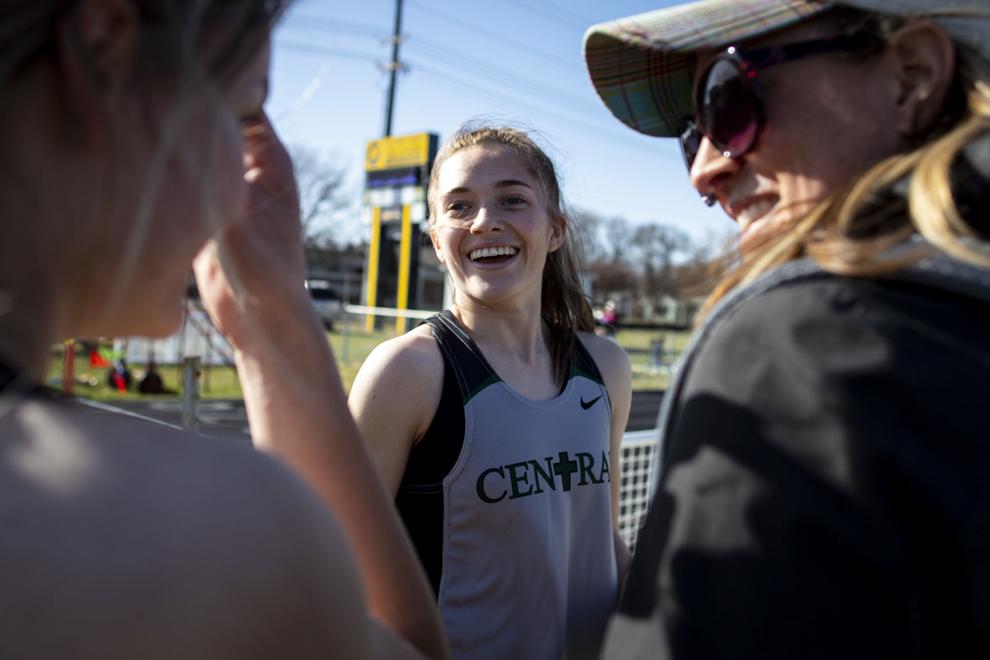 Wahl's speed comes naturally, to an extent. Her mother, Krista Rachac, was a sprinter on Central's 1993 and 1994 state championship teams, and the daughter grew up with her mom timing her workouts on some days. (Rachac, along with future Montana State All-American Christy Otte, helped the Rams set a Class A state record in the 400-meter relay in 1994, a mark that stood for 20 years.)
The 200 is Wahl's better event — her speed continues to build after the 100-meter mark — and she's adding the 400 to her portfolio because that might be an event for her in college. Getting better in the 400 would also help the Rams relay teams, which Wahl is all for, even if that distance isn't among her favorites.
In her younger days, Wahl featured a less-than-ideal, but natural to her, running style of swinging her arms side-to-side rather than pumping them forward and backwards.
Bethurem, who was Wahl's track coach when she was in middle school, good-naturedly calls it a "chicken wing."
It's just the way she runs, and though her mom and her coaches have tried to help her minimize her movements, they're still there. What's more, neither Wahl nor Bethurem really seem to care at this point, and Wahl, already reserved enough as it is, cracks a sheepish grin when asked about it.
"I think it's getting better," she said. "It used to be really bad. I guess it seems to work."
Bethurem gets a bigger chuckle out it when asked. He added that he's watched Wahl run for so many years that he doesn't even notice it anymore. To be fair, the chicken wing is less pronounced than it used to be.
"It doesn't seem to be holding her back," he said. "Maybe she's on to something there. I mean, we're just letting her do her thing. As a senior in high school, she's got it pretty much figured out. I think we'll just let her keep doing her thing and hopefully she'll keep winning races."
Wahl did that at Wednesday's meet, which included athletes from West, Absarokee, Harlowton and Broadview-Lavina. She won the 100 and helped the Rams to victories in both relay races, while finishing second in the 400 to teammate Molly Molvig.
She didn't run in the 200, but dropped her 100 time from 13.21 last week at Laurel to 12.96 on Wednesday. Wahl, who ran 12.56 for second place at state in 2019, .09 seconds behind DeJohn, said if history is a guide her times will consistently come down.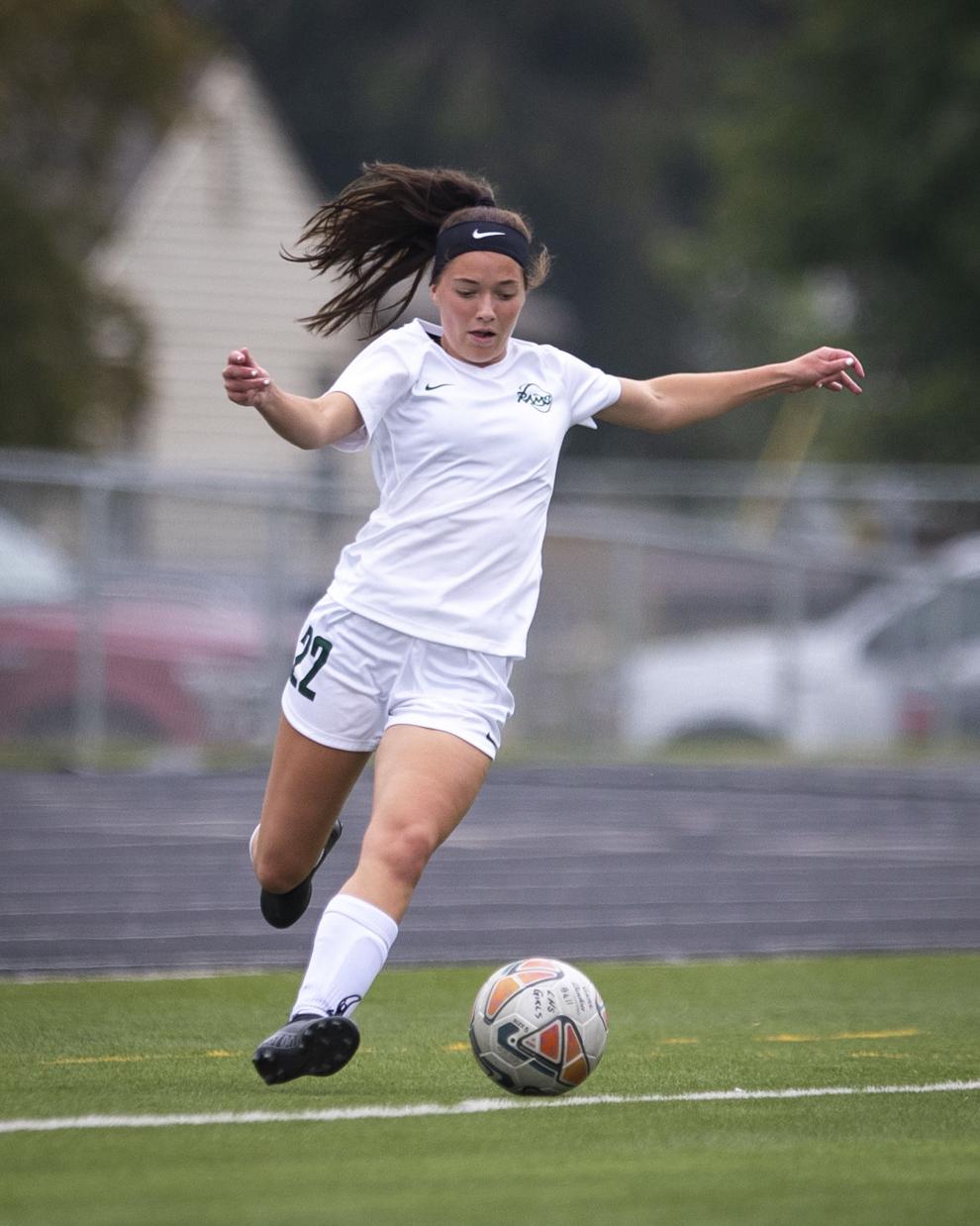 "My best times have always come at the end of the year," she said. "So I'm hoping it'll continue. I'm just going to work hard in practice. It just seems to come with time for me, so at the end of the year I'm usually at my full speed."
Regardless of form, Wahl has been a fixture at Central sporting events. She's a four-year letterwinner in soccer, scoring 19 career goals (10 in her senior season) to go along with 15 career assists. She's been on the Rams varsity basketball team each of the past two seasons.
In all, she's appeared in three state championship soccer matches (winning one) and been part of one co-state championship basketball team, as well as a state runner-up this season.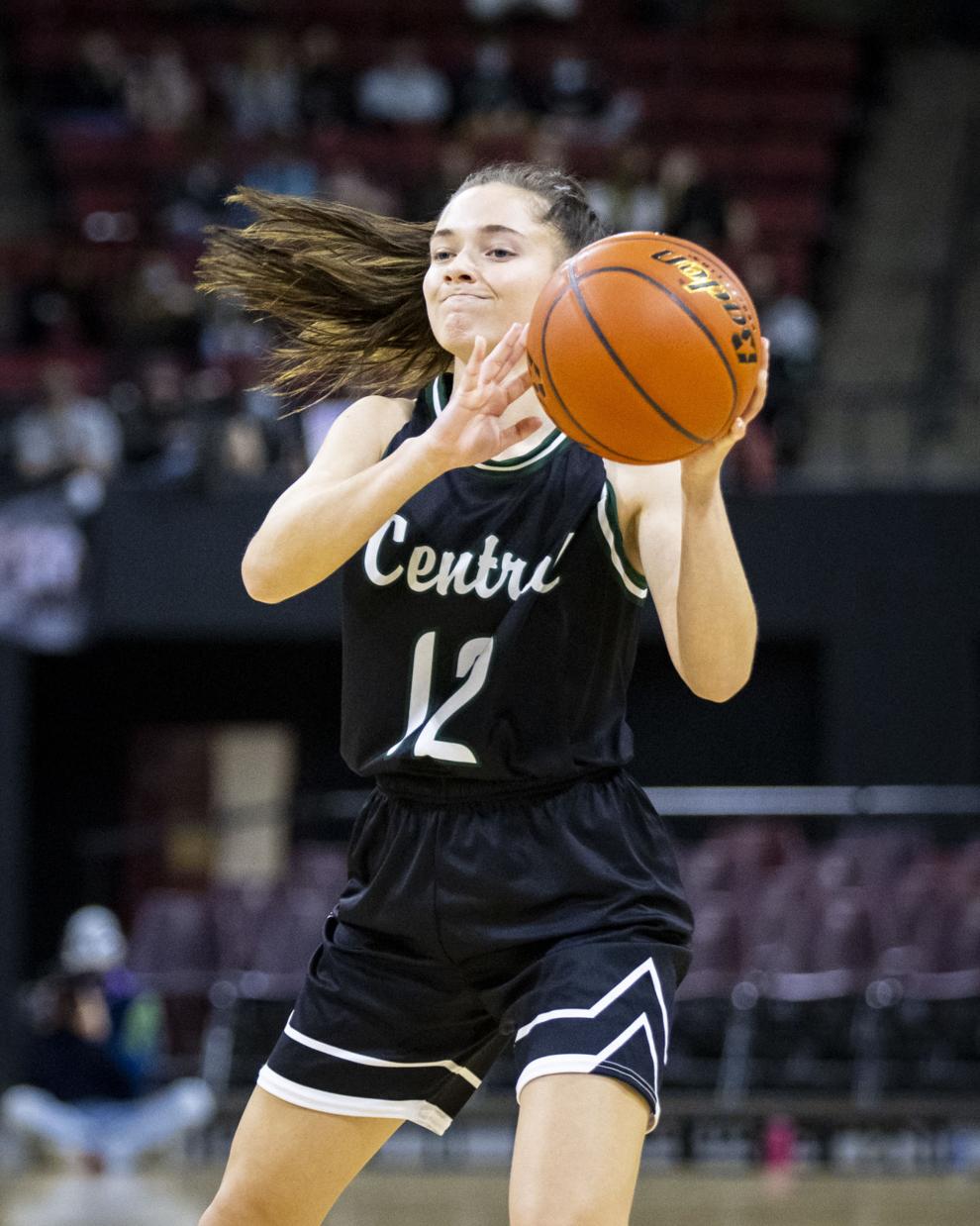 Add in her 200 state championship in the spring of 2019, and that's a lot of big moments of which to be a part. Maybe that confidence should have been there all along.
"She's pretty quiet, she doesn't say a whole lot," Bethurem said. "I've known her for six years now and I've haven't gotten her to say over 60 words to me.
"She kind of flies under the radar and just does what she needs to do. I think she understands what her role is for her team and she tries to be the best at that as she can. I mean as a coach, you can't ask for anything more than that."