BILLINGS — Because of the coronavirus pandemic, there has not been a high school state track meet in Montana since 2019. The wait will end this weekend, with Class AA and C holding their state meets at Missoula County Public Stadium and State A and B taking place at the Laurel Sports Complex.
Here is a look at the State B meet, which will begin Friday and conclude Saturday:
Defending team champions: Huntley Project (boys), Huntley Project and Baker (girls).
Returning individual champions: Manhattan's Wyatt Barney (boys 800), Huntley Project's Noah Bouchard (boys high jump).
Overview: While Barney is the defending boys 800-meter champion, the senior looks more likely to win the 400.
Barney's season-best 800 time is 2 minutes, 1.61 seconds, which is 14th among boys 800 runners in the state and second in Class B by more than two seconds behind Wolf Point senior Zander Ackerman. Barney finished second to Huntley Project junior Alex Nelson in the 800 at last week's Southern B Divisional meet and has not broken two minutes since his 2019 State B-winning run of 1:57.91.
But Barney has displayed significant, steady improvement in the 400. After finishing 18th in the event at state and recording a season best of 51.53 seconds in 2019, he has surpassed that time in all six attempts this spring, with a PR of 49.67 at the Southern B. That time is third in the state and second in Class B to Missoula Loyola junior Ridger Palma, whose top 400 time is 49.58.
Palma is also the fastest Class B boys 200-meter runner (22.51) and is second to Bigfork sophomore Joseph Farrier by 0.02 seconds in the 100 (Farrier's time is 11.27).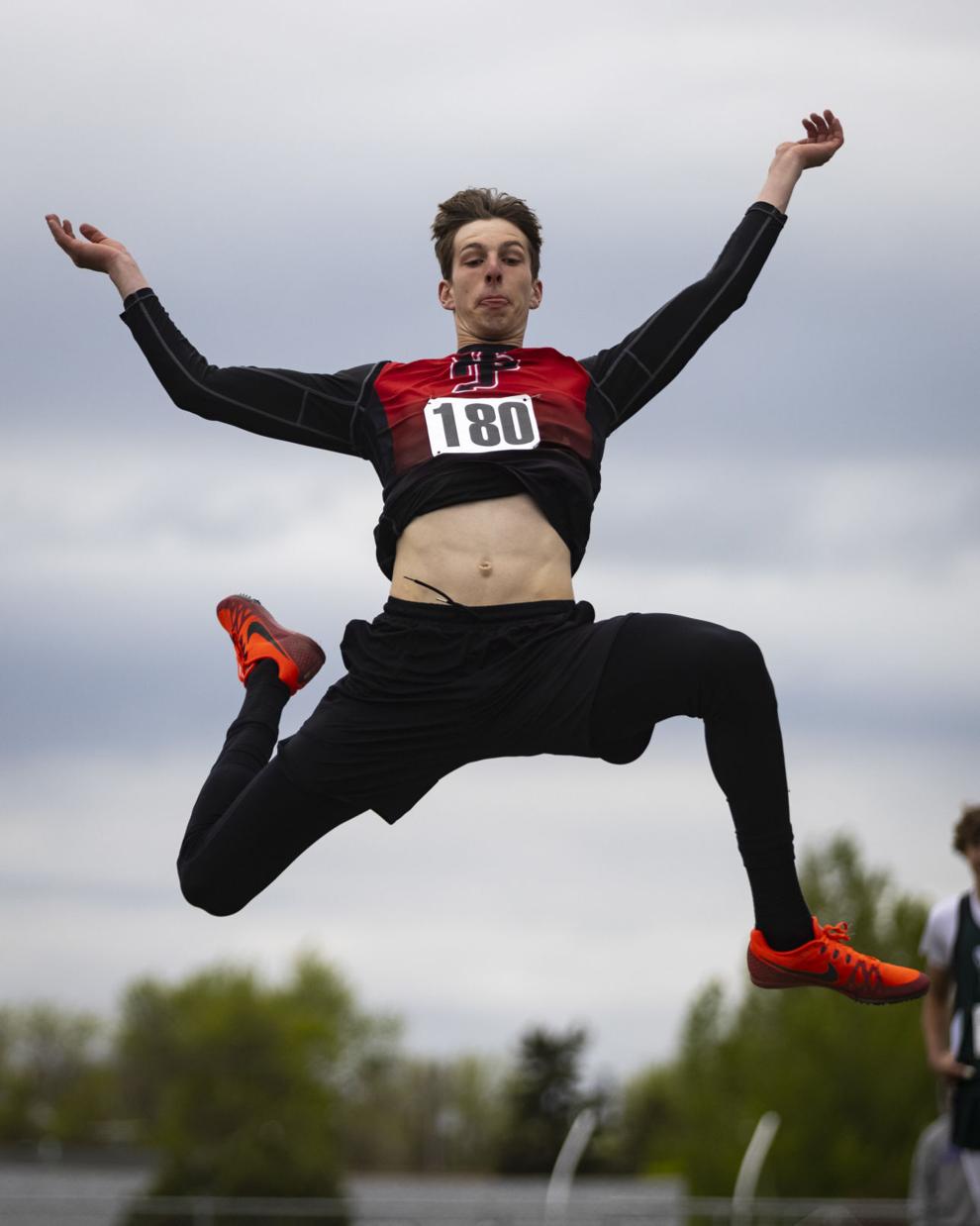 Bouchard has little reason to doubt his state title chances. The senior leads all Montana boys athletes in the 110-meter hurdles (14.5 seconds) and high jump (6 feet, 10 inches). His long jump PR (22-5.5) is half an inch short of the state's top mark (held by Great Falls sophomore Reed Harris), and his top triple jump mark (42-11) is seventh in Montana. Both are No. 1 in Class B.
Bigfork junior Wyatt Duke has the state's second-best high jump mark at 6-9, but beating Bouchard will be (quite literally) a tall task. The 6-foot-7 Project senior has attempted jumps of 6-11 and 7-0 this season.
Ackerman is Class B's fastest boys 1,600 runner (4:29.89) and second-fastest in the 3,200 (10:06.98) behind Thompson Falls senior Justin Morgan (9:49.61). They sprinted side-by-side down the stretch on a snowy state cross country course this fall with Ackerman taking the win.
Big Timber junior Alyssa Boshart is (narrowly) the fastest girls sprinter in the 100 (12.73) and 200 (26.24), and she's third in the 400 (59.88), falling short of leader Manhattan senior Madeline Severson by 0.41 seconds.
Colstrip junior Jamie Whitedirt has the state's second-best girls shot put mark (43-6.75), trailing only senior Kylie Zimmer (44-1.25) of Class A Lewistown. Whitedirt beat Zimmer at the Midland Roundtable Top 10 meet.
Project won the boys and girls team titles at the Southern B, Bigfork placed first in both Western B team races and Fairfield (boys) and Malta (girls) were the Northern B champions.
Record watch: Bouchard has already surpassed the State B high jump record of 6-9, but state records can only be set at state meets. He'll get his chance to officially become the top State B high jumper on Saturday.