HELENA — Thursday afternoon featured weather good enough that many at the crosstown track and field meet considered it the best of the season. It was good timing as athletes from Helena High and Capital descended on Vigilante Stadium for the city championship that represents the final meet before divisionals.
It was a clean sweep for Helena High, with the Bengals claiming boys and girls varsity and junior varsity crosstown team titles. In girls varsity, Helena High racked up 105 points to Capital's 40. The boys standings were much closer, with Helena High edging the Bruins 76-69.
"It's fun," longtime Capital coach Lon Carter said of crosstown. "You get to compete against kids you've known forever. [The athletes] know that they're doing well on the other side of town. If they're not as good as that person, they certainly get a little extra motivation, and the other side does the same thing. It's good competition. It's not bitter, it's nothing like that. It's good, friendly, hard competition and I like that an awful lot."
Carter's grandson, Bruin junior Tom Carter, still has not lost a sprint event. Tom once again paced the field in the 100-meter dash, turning in a time of 11.17 on Thursday. In the 200, Carter was just 3/1,000th of a second off his personal record time of 22.24.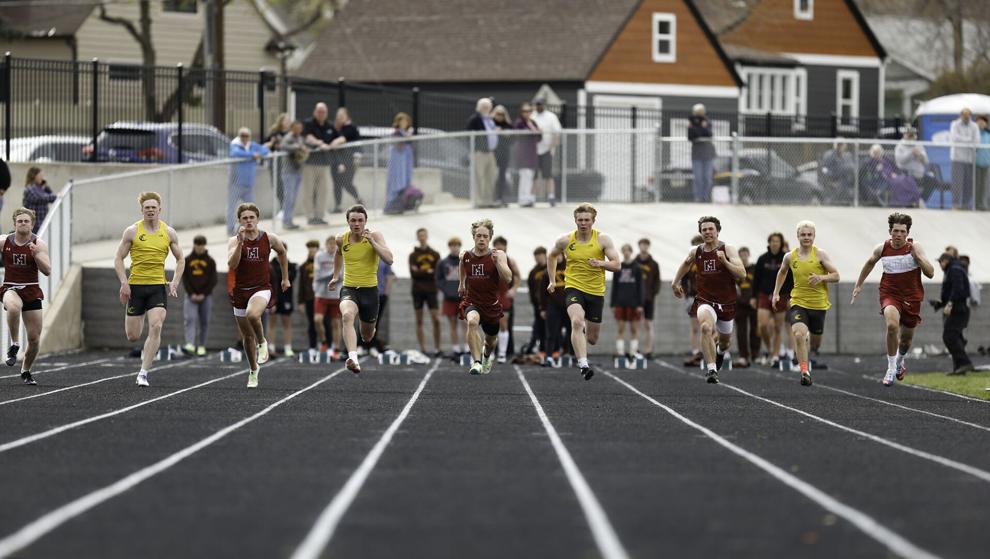 For the season, Tom is a combined 11-for-11 in 100- and 200-meter dash victories.
"He's got all the tools in the world," Carter said. "He just needs that weather and today was good competition."
Competing in his final crosstown, Helena High's Josh Goleman earned two first-place medals for crosstown victories in the shot put and discus. The defending Class AA shot put state champion and owner of the top double-AA mark, Goleman bested second-place Forrest Suero by more than two feet with his throw of 51 feet, 9.5 inches on Thursday.
In the discus, Goleman saved his best throw for last. After watching Capital's Dylan Cunningham lay down a 146-foot mark, Goleman established a new personal record and qualified for state with a 149 feet, nine inch throw.
"Cunningham got a really good throw and I was like, 'oh boy, he's going to beat me here,'" Goleman said. "Just had a solid throw, though…I did everything I normally do, just a little faster with the mindset of, 'I really hope Dylan doesn't beat me again…
"I'm a simple man. I like seeing a heavy object go really far."
In the last race of the day, Capital added its girls 4x400 relay team to its pair of boys teams already headed to state. After missing the standard a handful of times this year, the team snuck in just under the qualifying mark with a time of four minutes, 11.46 seconds.
Helena High won the event by more than seven seconds with a time of 4:04.28.
"We've missed it a few times and we've been close and we just hadn't gotten it yet," Mikayla Hall, who ran the first leg of the relay, said. "It's good to get that though…I think we all just ran really well. We didn't have very many mistakes, besides a hand-off."
"We put a lot of emphasis on the relays," Capital coach Matt Reyant said. "We wanna try to get as many kids to state as possible. To get that team – they've been close a couple times throughout the year. It was nice to finally put it together before divisionals."
Helena High's Colter Petre won the boys 300-meter hurdles by nearly a second, establishing a new PR in the process with his time of 40.27. Petre also moved up to fourth in the state and third in Class AA with that time.
The junior, who is also qualified for state in the long jump, finished second to Capital's Hunter Cronenwett in that event on Thursday.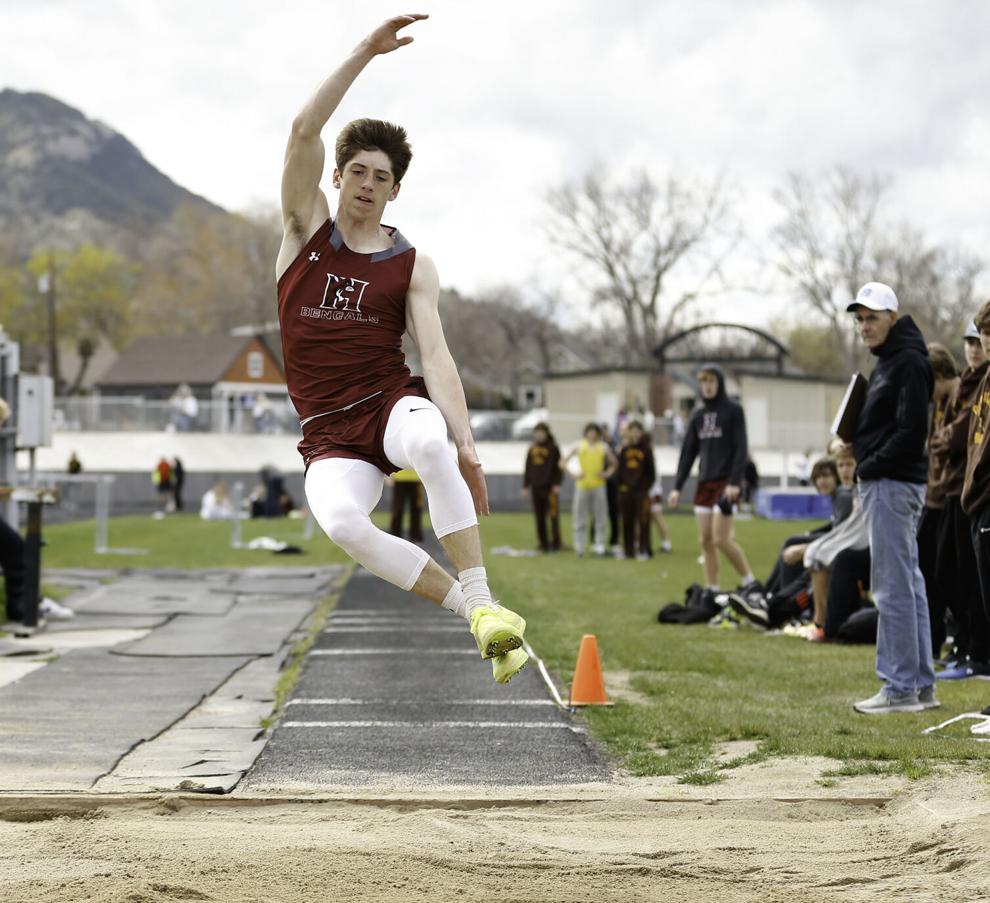 "It's a great day," Petre said. "Super nice outside, honestly, one of the best days we've had for a track meet this year. The crosstown feeling – it's the city championship. It's like it was in basketball at Carroll, everything was packed. It's amazing, I love the crosstown feeling."
Helena's High's Sydney Mattfeldt, just days after officially signing with Montana State for track and field, dominated her two throw events at crosstown.
She double PRed in both the shot put and discus with throws of 42 feet, 0.75 inches and 115 feet, 3.5 inches. Mattfeldt now owns the state's second-best shot put mark.
Madilyn Todorovich PRed and won the high jump with a height of 5 feet, 6 inches on Thursday. Todorovich also claimed the long jump with a distance of 17 feet, 3.75 inches.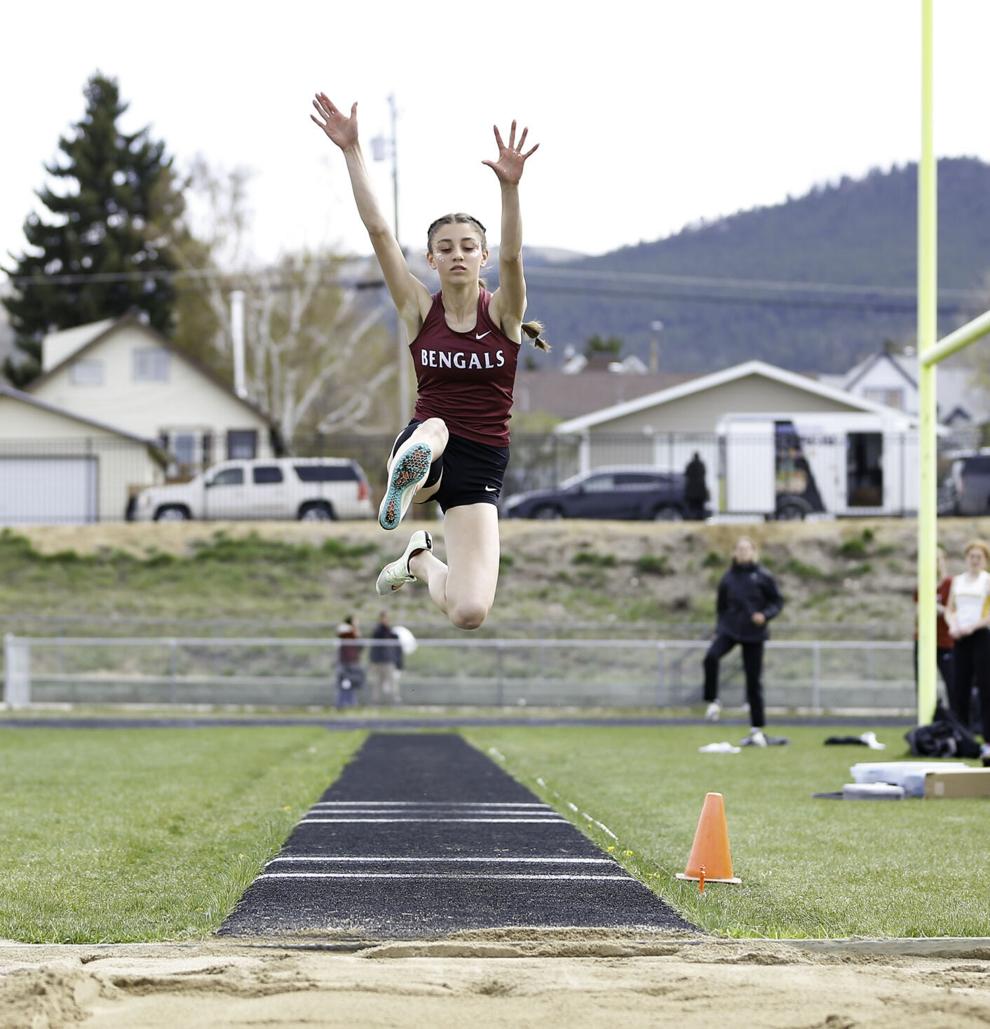 Lauren Heuiser PRed in the triple jump and won the event with a distance of 34 feet, two inches.
Carson DesRosier PRed and won the 400-meter dash for Capital. Aaron French did the same in the 800 for Helena. Brody Romano and Keiran Boyle finished one-two – albeit 33 seconds apart – for Capital in the 3200 and Merek Mihelish set a PR and won the 110-meter hurdles with a time of 15.88 seconds.
With crosstown and the regular-season track schedule now complete, teams turn their attention to divisionals, which begin on Friday in Missoula. The state meet then follows the next week in Butte.
The full results can be found here.