BILLINGS — Watch Lewistown's Anna and Kylie Zimmer in the throwing circle and you notice that they work together in spite of competing individually.
As one throws, the other is usually close by watching and providing tips or encouragement. The sisters pass off a gold shot put that glints in the sun as they progress through the rounds.
They both have also traded the top two marks in the state regardless of class this spring in the shot put all season long.
As Anna enters the circle with closed eyes, she raises the shot put to settle into her shoulder before flexing at the knees, extending her right toe to tap the circle behind her three times before exploding back and heaving the shot put. She claps her hands in frustration as Kylie calls, "It's your first throw. It's alright."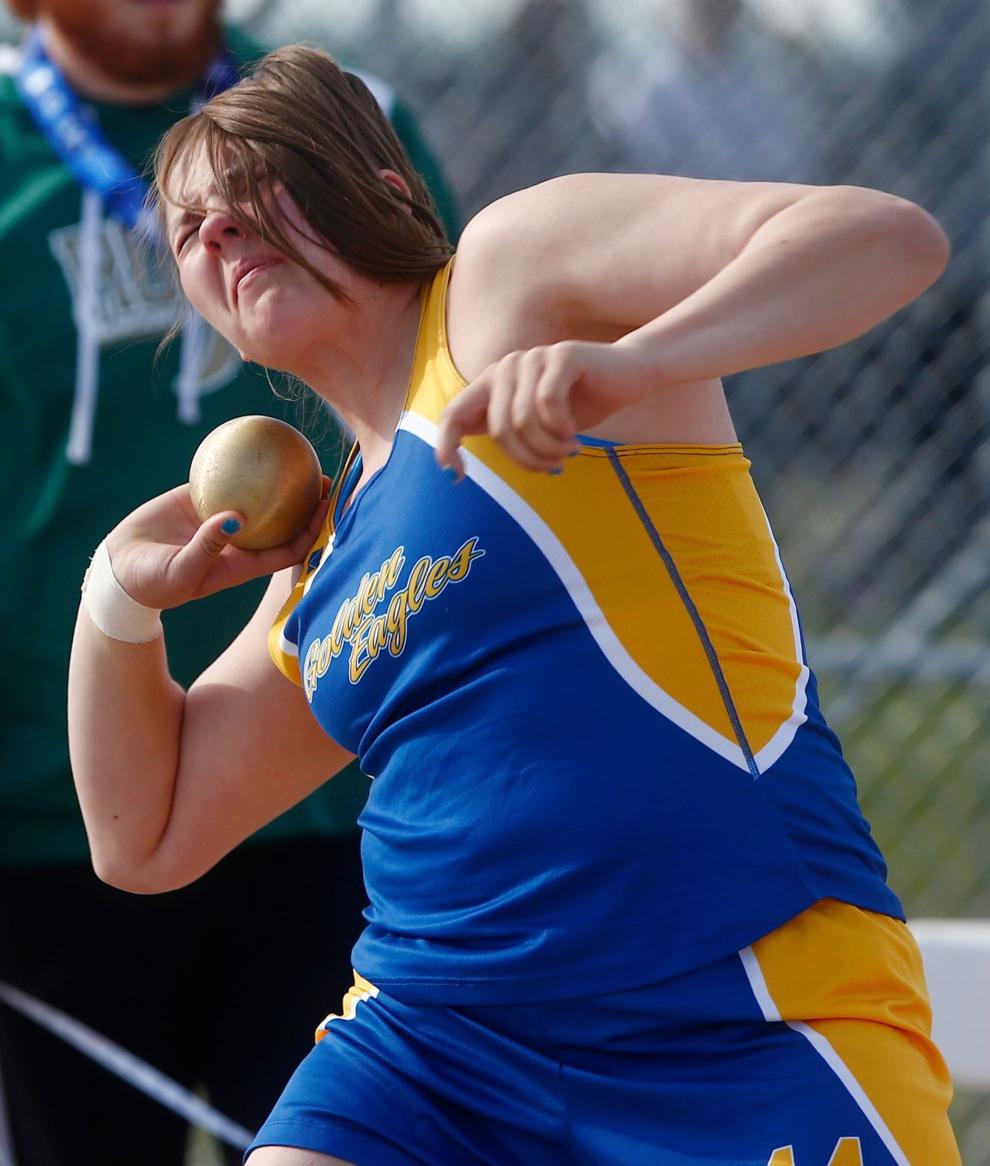 Anna is a senior for the Eagles and the current Class A shot put champion and state record holder after finishing runner-up her sophomore year.
Kylie is a sophomore on a hot streak having broken both the discus and shot put school records (previously held by Anna) in consecutive weekends.
"I wouldn't want anybody else to beat me other than my sister. I say that humbly," Anna says. "I guess being beat by anybody kind of sucks, but it just gives you the power to want to work harder at something and get better and improve."
On a day when Anna is struggling and Kylie is throwing well, between rounds the two lie in the grass off by themselves.
Anna explains with a laugh that it was, "refocusing and bonding times," while Kylie says, "Having a bad day, you've got to help them out any way you can and laying by her talking to her trying to get her to get going again if that's what I've got to do."
A conversation with the two includes inside jokes and looks exchanged by the sisters and each helping the other remember and fill in details, including of Kylie's previous personal record.
"As you could see, when Kylie got the big throw, her best supporter is Anna. And it goes the other way, too," Lewistown throws coach Vic Feller says.
It's a pattern that runs in the family. To hear Anna and Kylie tell it, their mother Christine was an outstanding thrower at Moore whose younger sister also eventually broke her school records.
They credit their family as their biggest supporters with their mother and 80-year-old grandfather in attendance at almost everything.
"He's definitely one of our best supporters — there for everything, wouldn't miss it for the world," Kylie said of her grandfather. "He had heart surgery, and the next day as soon as he got out he came and went to one of our basketball games."
It wasn't always predetermined that they would go into throwing, though. They also play volleyball and basketball, and it wasn't until junior high that Anna discovered track.
"Finding throwing, it was just something you pick up quickly, and if you have people to help you, you just go a long ways," Anna said.
She prefers the shot put out of all the implements, while Kylie said she may like discus a little better. Both rank javelin as their least favorite, but they aren't giving up on improving.
"She was my role model. I wouldn't have thrown if (Anna) didn't throw, I don't think," Kylie said. "I went right along and hopped on the train."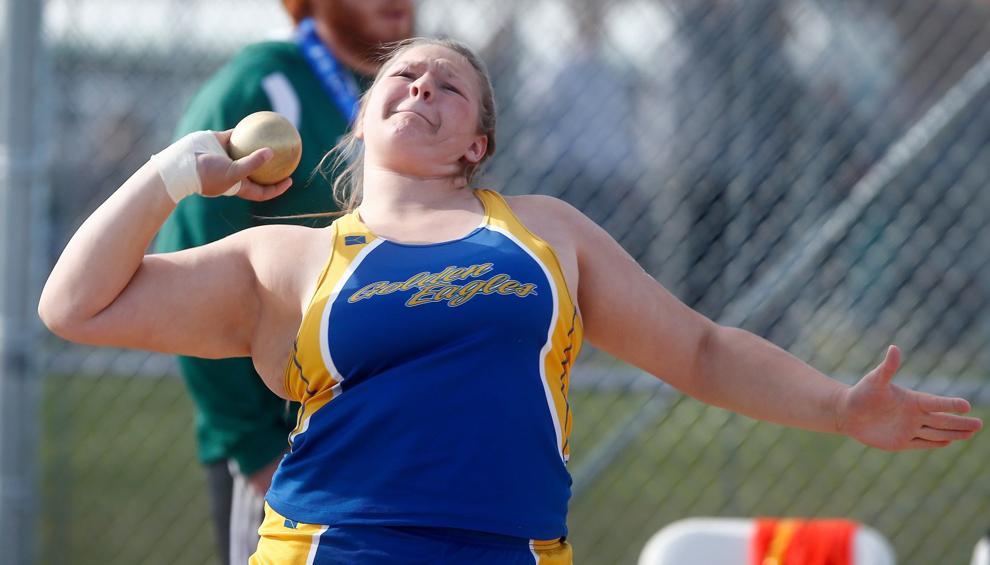 But it wasn't until recently that they've had an opportunity to compete alongside each other in any of their athletic endeavors.
"I was excited to be able to finally play with her. Because with the two years, you never were on the same team until about this year and last year a little bit, but mostly this year," Kylie said. "With the team sports, you're not against each other, so it's fun to actually be able to work together and play together."
They admit that practices have a little different dynamic competing with and against a sister.
"We kind of go at each other probably a little harder than other people would go at us just because you push each other. You push each other at everything you do, whether it be your sister or a teammate. You're still one and the same," Anna said. "In the end, I think it pays off having someone there every day to push you."
Their coach sees the impact they've had on each other's career, as well.
"When you talk about Anna, it's just her willingness to never be satisfied with where she's at, and she's kind of carried that attitude into Kylie," Feller said. "Anna's been a great leader for Kylie and kind of set the stage, and you know just being a sophomore, Kylie's going to have a great career, too."
So they remain both competitive and supportive of each other.
"When you see what ability someone else has and they're finally reaching their potential, it makes you excited for them," Anna said. "And as sucky as it is to lose, you also embrace it because you know someone else is having a good day and they're reaching their potential and feeling the success."
Which of the two sisters can end the year on a higher note remains to be seen, but one thing seems certain.
"It'll be a good run between those two at the state track meet," Feller says.