GREAT FALLS — If once is good, twice is great.
Jefferson (boys) and Big Timber (girls) repeated as Class B track and field team champions on Saturday. The Panthers amassed 92 points behind an outstanding two-day effort from Braden Morris.
Missoula Loyola (69 points) and Bigfork (66 points) finished two-three in the boys team rankings.
The Sheepherders were led by seniors Alyssa Boshart and Emily Cooley and were just a half-point shy of scoring 100 for the meet. Colstrip (66.5 points) and Bigfork (49) rounded out the top-three on the girls' side.
"A repeat is better, for sure," Big Timber head coach Jen Wood said. "We knew we could do it. We didn't want to talk about it too much and jinx ourselves, but we couldn't end [the season] any better."
Jefferson is back-to-back champions for the second time in school history. The Panthers won two consecutive championships in the late-1990s, and returned much of what made them successful in 2021 to the podium this time around.
"Just coming back, they set their goals high and had a lot of ambition," Jefferson coach Sarah Layng said of her team. "They were really focused the whole season. They knew that it was possible to do it. We had everybody back from last year and that was their big goal for the year. They worked hard and never lost sight of that."
Morris picked up 38 points in individual competition, winning the 110- and 300-meter hurdles, as well as the javelin on Friday. He also ran a leg with the Panthers' 4x100 team that collected a first-place medal with a time of 43.65 seconds, and finished second in the triple jump with a personal record attempt of 43 feet, 2.5 inches.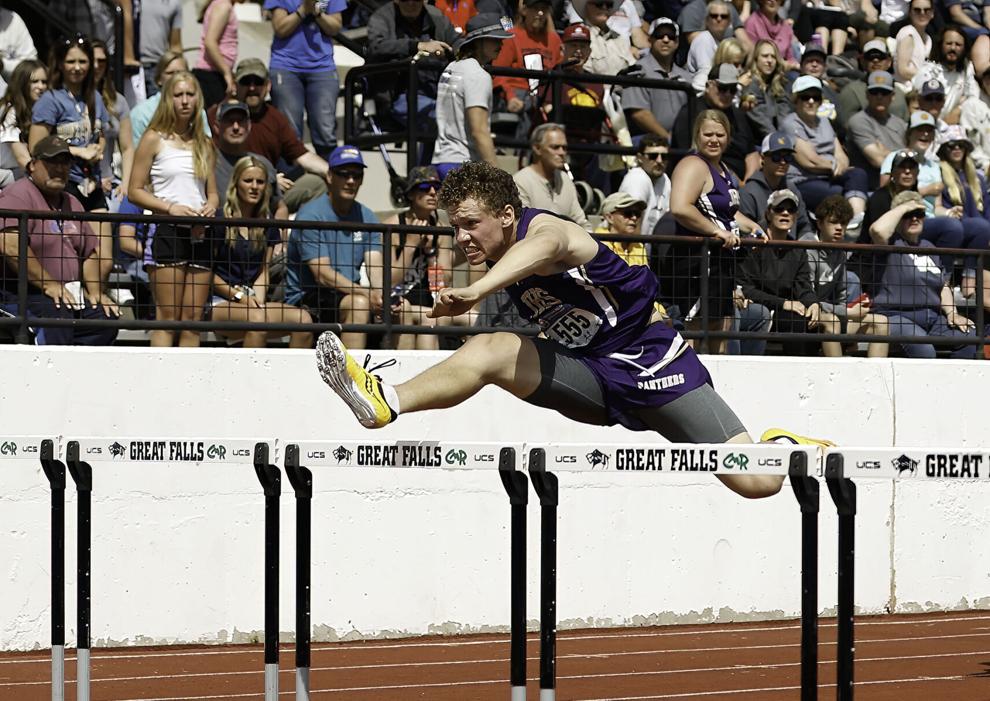 Morris either set personal or season records in all four individual events.
"He had an incredible weekend," Layng said of Morris. "He broke his ankle [during football season]...He came back and trained really hard once he was able to. It was a slow start, and he was doing fine, but he just knew it would take a little extra work. He just dominated. He was just so focused and calm the whole weekend."
Jefferson's Braden Morris wins and repeats as state champion in the Class B boys 110-meter hurdles with a time of 14.85 seconds. Dylan Root second at 15.15 seconds. #mtscores pic.twitter.com/ND1qlHlmKz

— Daniel Shepard (@IR_DanielS) May 28, 2022
Jefferson's boys kicked their Saturday off in about the best way possible. Michael Emter out-sprinted Loyola's Ridger Palma in the final leg of the 4x100 finals, besting him by 3/100ths of a second to earn Jefferson 10 points.
Jefferson wins the Class B boys 4x100 relay with a time of 43.65 seconds, edging Missoula Loyola by 3/100ths.

That's Jefferson's Michael Emter running the anchor. #mtscores pic.twitter.com/MiEokznhFg

— Daniel Shepard (@IR_DanielS) May 28, 2022
"It was just down to the wire the whole race," Emter said. "Right at the end, I knew Ridger was about to catch me, so I just needed to kick it up a little bit. Barely got that one…
"I can still feel my heart just pumping in my chest. It's just insane, nothing like it."
Wade Rykal added a shot put title on Saturday with a throw of 53 feet, 11.75 inches, cementing Jefferson's dominance on the Class B throw events. Sophomore Dalton Noble placed fourth in the shot.
"I've put in a lot of work over the past two years, and I wasn't even going to do track my junior year, but once I figured out that I was OK at it, I worked at it for a long time," Rykal said. "It feels good to win."
Jefferson is the first Class B boys team to repeat as state champions since Manhattan won five team titles in a row from 2012 to 2016.
"It's a surreal moment," Layng said. "It's hard to believe, but at the same time, it's really exciting. Just let the kids carry the trophy around, get pictures, and enjoy the moment."
"It means we have a winning culture at Boulder," Rykal said. "We've been riding the high from last year up until this point."
Big Timber's female athletes combined to win five state championships across two days. Boshart, a senior, captured the 100- and 400-meter dashes and set a personal record with a time of 45.43 seconds in the 300-meter hurdles.
Boshart narrowly missed a fourth state title after she was edged out by Loyola's Isabelle Berry in the 200-meter dash.
Missoula Loyola's Isabelle Berry wins the girls Class B 200-meter dash with a time of 26.09 seconds. Big Timber's Alyssa Boshart finishes second at 26.10 seconds. #mtscores pic.twitter.com/gDBv2BcCrA

— Daniel Shepard (@IR_DanielS) May 28, 2022
"It's just amazing to be here," Boshart said. "Definitely went out on top for my last year in high school track…
"We pushed each other to be our best in every race. We all wanted to win every single race."
Cooley, another Big Timber senior, PRed and won the triple jump with a distance of 35 feet, 7.5 inches, adding that to the long jump crown she picked up on Friday.
Aley Aller placed in the 200-meter dash for the Sheepherders, while Kameryn Ketcham and Natalie Wood did the same in the 800. Wood also finished top-three in the mile (5:15.89) and two-mile (11:58.20) events and both Big Timber relay teams earned third or better.
"They're for sure going to be missed," Wood said of her seniors. "They contribute so many points. They're just so athletic. They're competitors and they've been great examples to some of our younger people…Just some of the younger ones coming up – they've just been great competitors to teach them that grit."
Big Timber's Alyssa Boshart and Anaconda's Cora Pesanti each ran a 12.53 in the girls 100-meter dash. Boshart got to the line just a whisper ahead of Pesanti, though, to win the Class B state championship. #mtscores pic.twitter.com/fa0Y8hyCTB

— Daniel Shepard (@IR_DanielS) May 28, 2022
Standout individual performances
For as instrumental as Morris, Boshart and Cooley were in their teams' championships, Loyola's Ridger Palma might have had the most impressive meet of any athlete.
He successfully defended his state titles in the 100 (11.15) and 200 (22.06), adding to his 400 championship earned on Friday. Palma also anchored Loyola's state championship-winning 4x400 relay team.
"It makes me excited," Palma said of his performance. "Track is my passion, so when I get to do this, it makes me really pumped."
His Class B state meet record established during 200-meter preliminaries lasted just one day. That's because, in his absolutely dominating performance in the 200 finals, Palma broke that mark by 1/100ths of a second with a time of 22.06 seconds.
Focused on the finish line, Palma crossed it nearly a second faster than his teammate Luca Dombrowski in second.
"I was telling myself to run a 21.9 because that's my PR, but I'll still take that 22.06," Palma said, smiling.
"I wanted to stay in front the whole [200]. I didn't want to even see people in my peripheral vision."
Of Loyola's 69 points, Palma contributed to 40 of them.
Missoula Loyola's Ridger Palma repeats as Class B boys 100-meter dash state champion with a time of 11.15 seconds. Jefferson's Jace Oxarart false started. #mtscores pic.twitter.com/nKghZak5Wo

— Daniel Shepard (@IR_DanielS) May 28, 2022
Red Lodge's Brandon Emineth is a three-time state champion.
He won the 1600-meter run on Saturday with a time of four minutes, 32.41 seconds, capping his three-peat in the Class B boys distance events.
Emineth is a former cross country champion, and after three years of just golf in the springtime, he was encouraged to attempt track in his final high school season.
Emineth PRed in both the 800 and 3200 on Friday, using his big-kick ability to either storm past competition or run a 10-minute flat in the two-mile.
On Saturday, Big Fork's Jack Jensen, one of Emineth's top competitors all meet, matched him stride-for-stride down the backstretch until the Red Lodge senior edged just enough in front to win by about two-tenths.
"When I [started track], I was looking at times from the previous years and I was like, 'oh I could potentially get that if I started training.' I started training in December. I just worked my way up. It was very difficult," Emineth said. "That mile – it was just insane. Usually I can pass people coming into that last 100. I was just right with [Jensen], but I just had that little extra stamina that kept me in there and got me the win."
To close his high school track adventures, Emineth anchored Red Lodge's third-place 4x400 relay team that turned in a time of 3:30.25.
Not bad for his one and only track season.
"There's no better way to go out," Emineth said.
Bigfork's George Bucklin, much like Emineth, is trying new things. He added high jump to his list of events this season, and judging by how Saturday went, it was a good decision.
Bucklin PRed twice, once at 6-6 and again at 6-7 to win the Class B boys high jump state championship. It is the first state title of his high school career.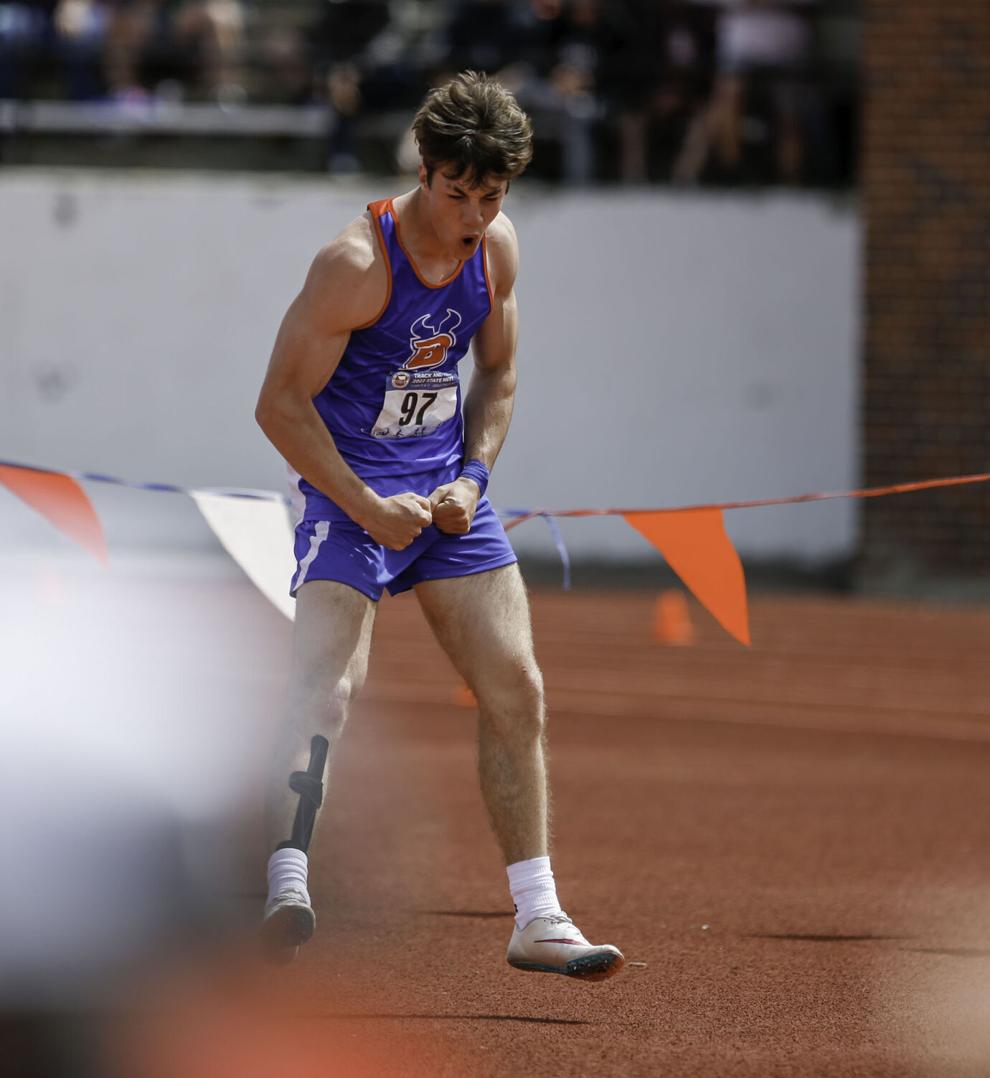 "When I started this season, I was like, 'I'll try high jump,'" Bucklin said. "Went 6-4. I was like, 'I think I've got a shot at winning it.' Last night I was really stressing. Really the only thing stopping me is me. I know I can hang with the big dogs. Just had to overcome it."
Bucklin and Shelby's Rhett Reynolds both cleared 6-6 on back-to-back attempts. Bucklin then went an inch higher and let the crowd know about it with a spirited celebration.
Bucklin credited former Bigfork jumper Wyatt Duke as someone who encouraged him to attempt high jump. Duke finished third in the event at state last season.
"[Wyatt] was probably my best friend on the team last year," Bucklin said. "He could go 6-9 about as much as he wanted, but at state he just struggled. I really thank him because he wanted me to do high jump so badly. After every meet, I've been calling him and talking to him. I called him [Friday] night and he was like, 'just don't get in your head dude, you've got it.' I really appreciate him for that."
Townsend's Emma Stolte took home two state titles and set two PRs during the meet. She won the 800 on Friday and added the 1600 championship on Saturday with a time of 5:11.33.
Colstrip's Jamie Whitedirt won the girls shot put to repeat as state champion with an attempt of 41 feet, 9.5 inches.
Colstrip's Gracie Bradley enjoyed a very solid state meet. She won the girls 100-meter hurdles with a PR time of 15.28 seconds. She placed second in the 300-meter hurdles (45.71) and PRed to finish third in the 100-meter dash (12.58 seconds).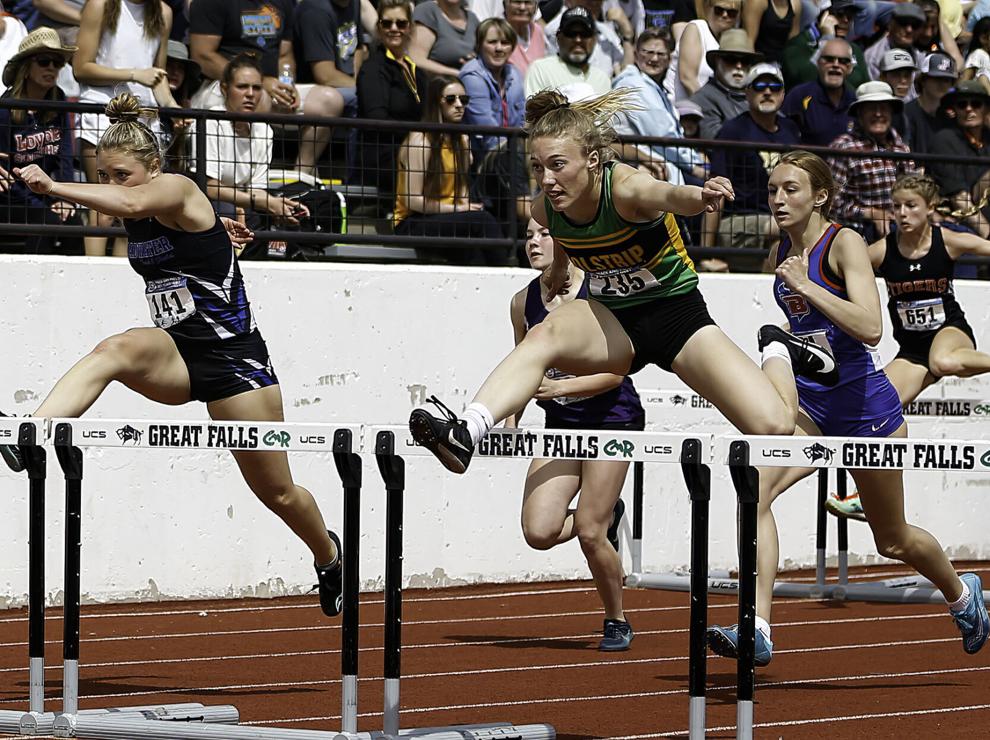 Bradley also finished fifth in both the 400 and long jump.
"It feels really good," Bradley said. "I just wanted to make my family and everyone proud."
To view the full Class B state meet results, click here.
Photos: Second day of State B and C track
Class C girls team state champion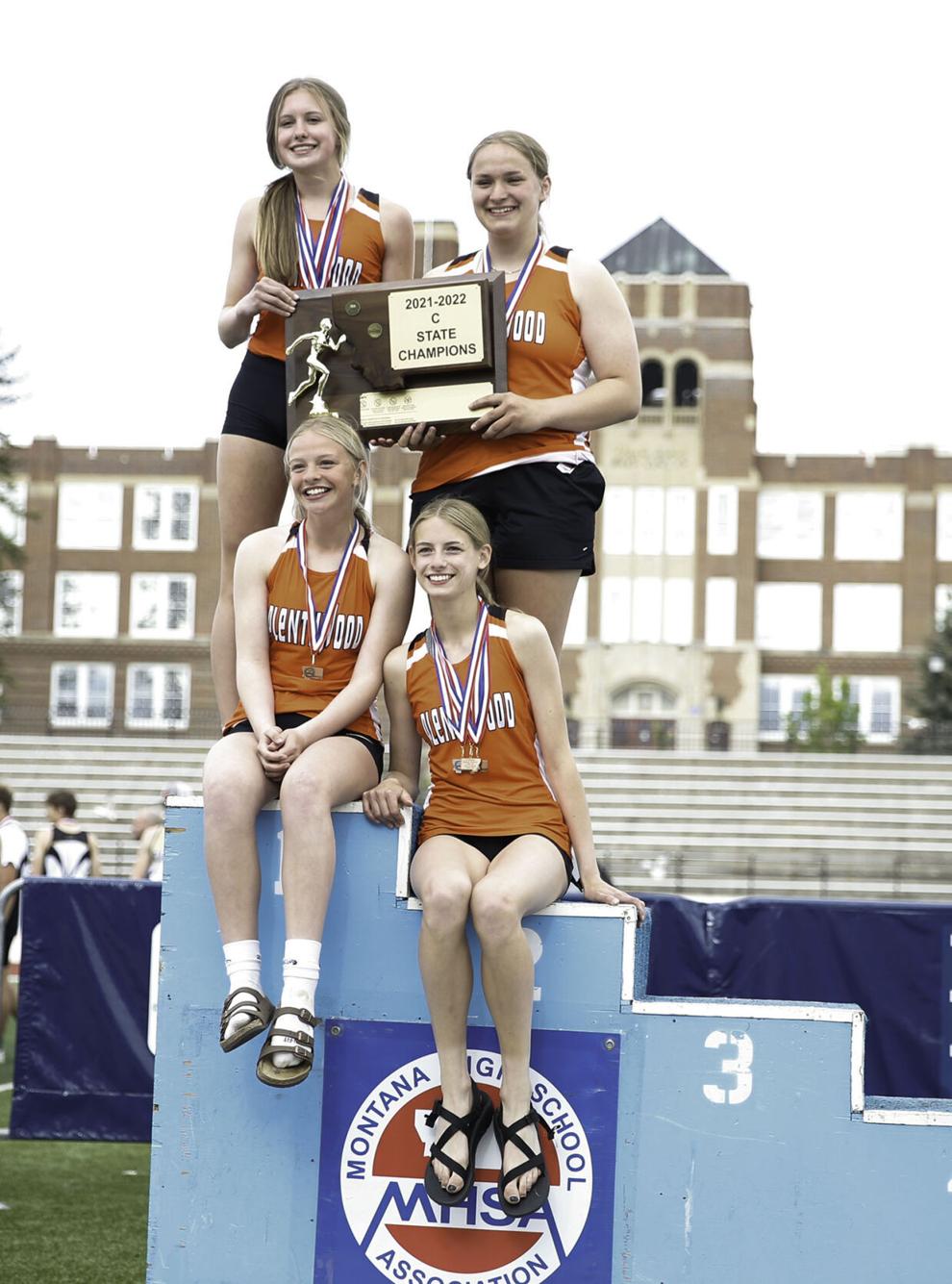 Class C girls second place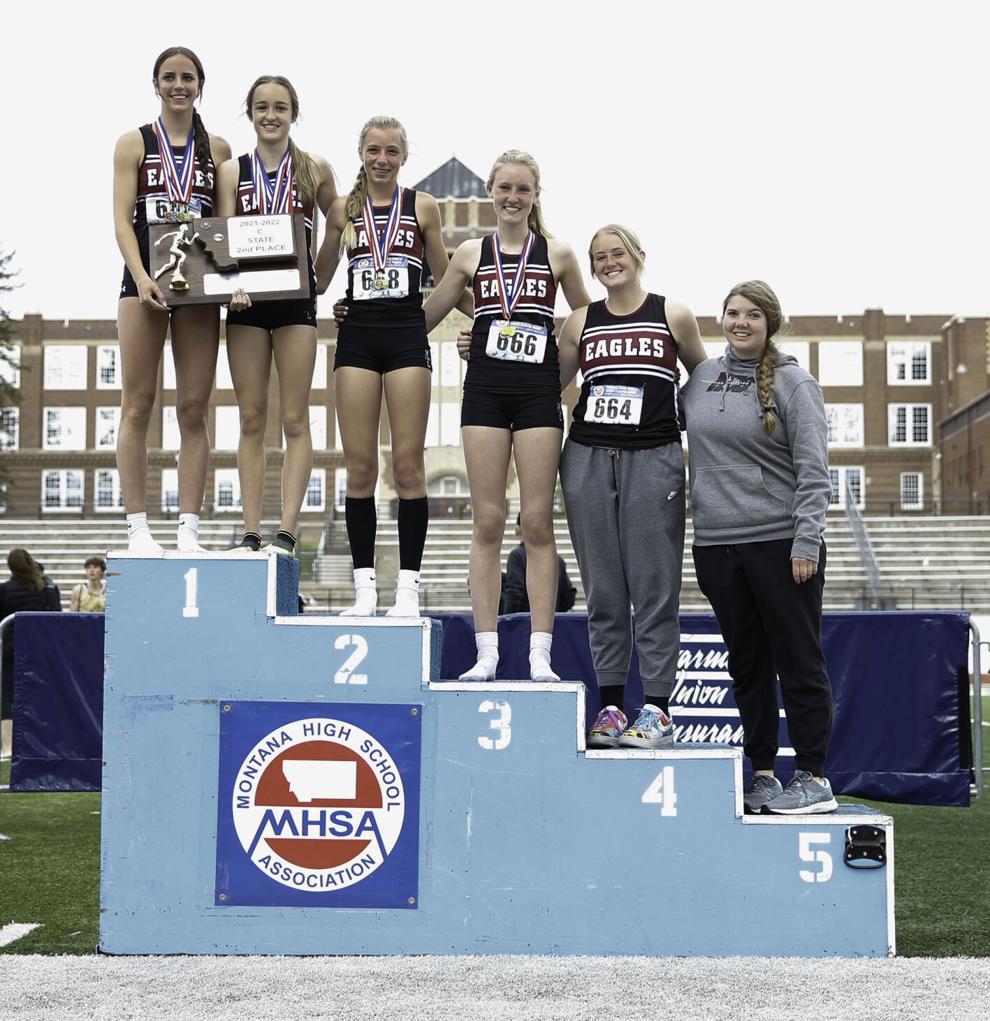 Class C girls third place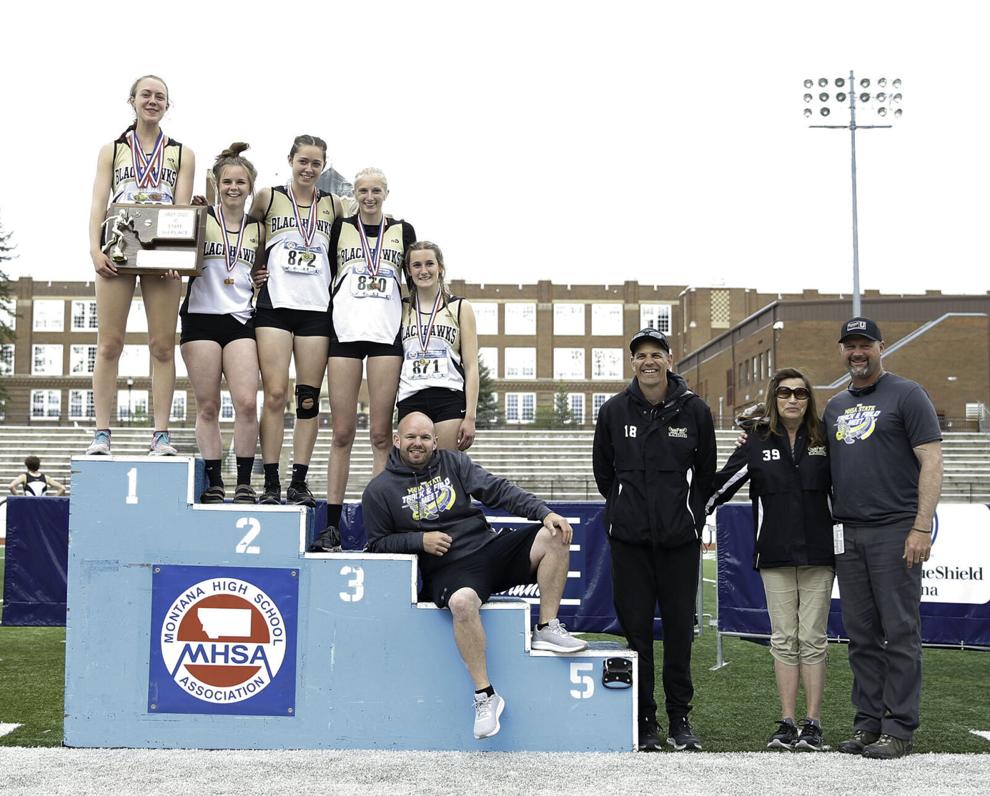 Class C boys team state champion
Class C boys second place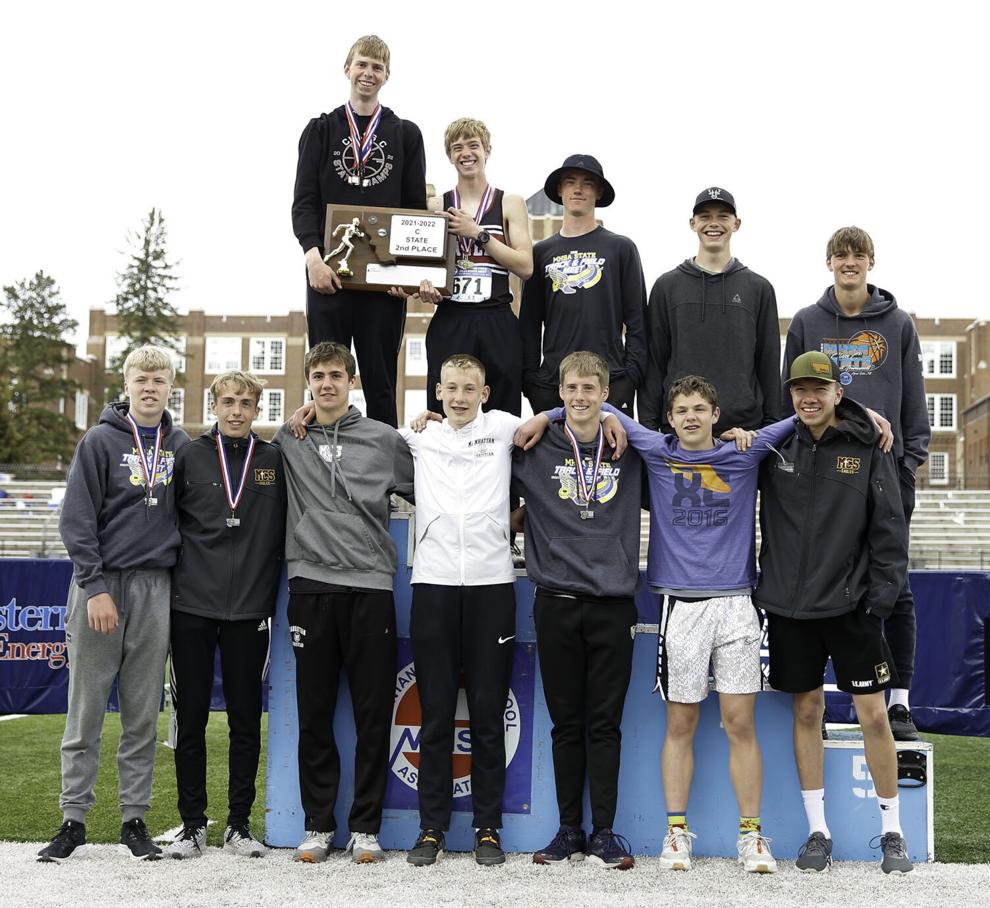 Class C boys third place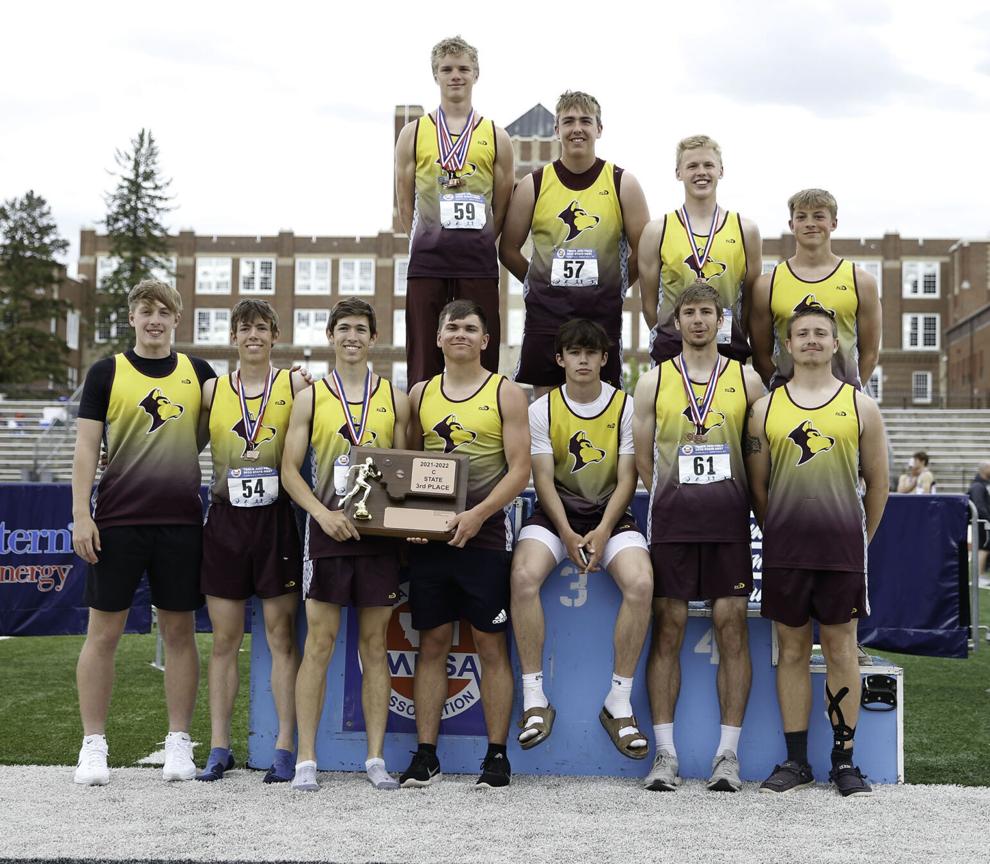 Class B girls team state champion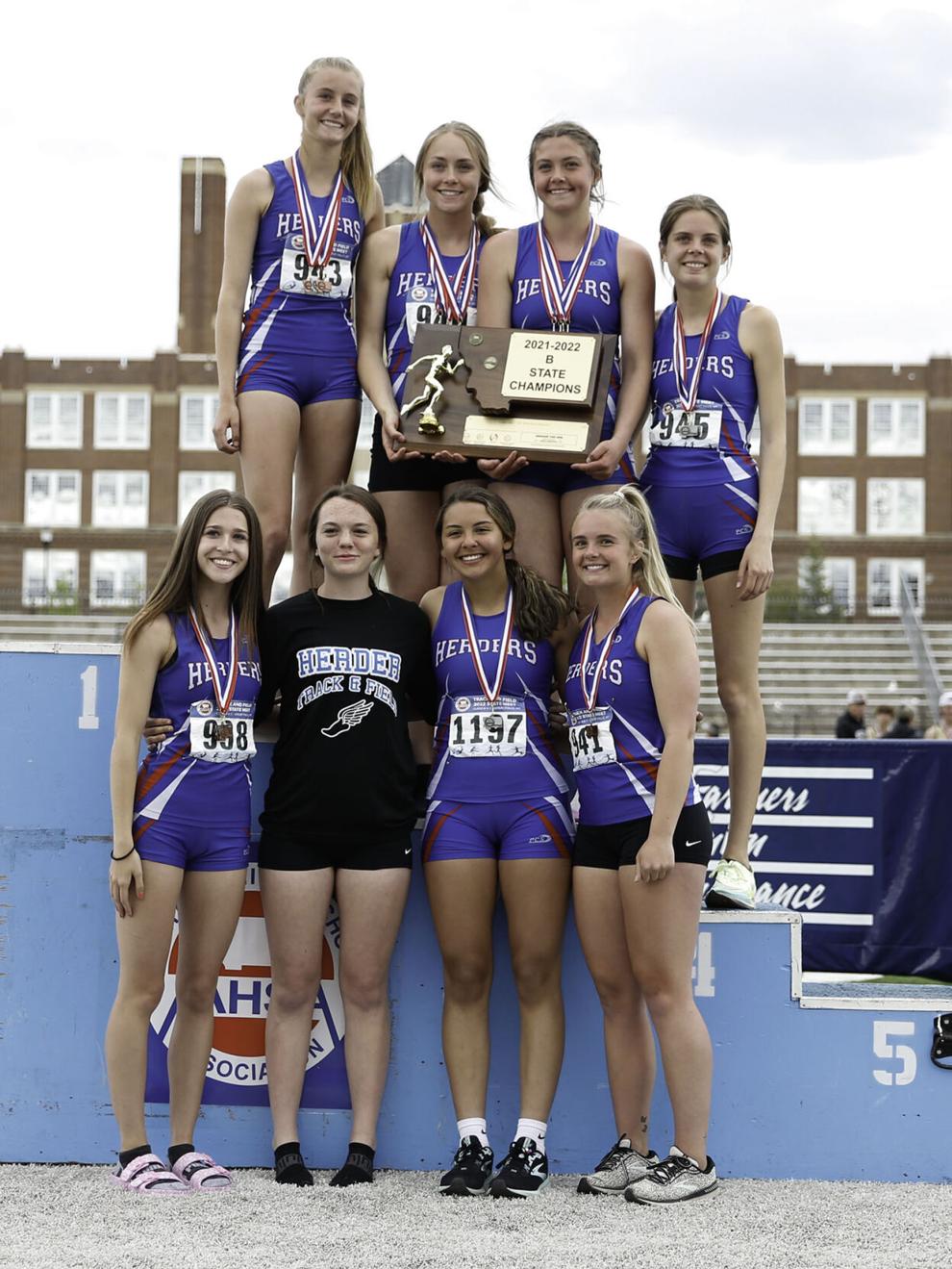 Class B girls second place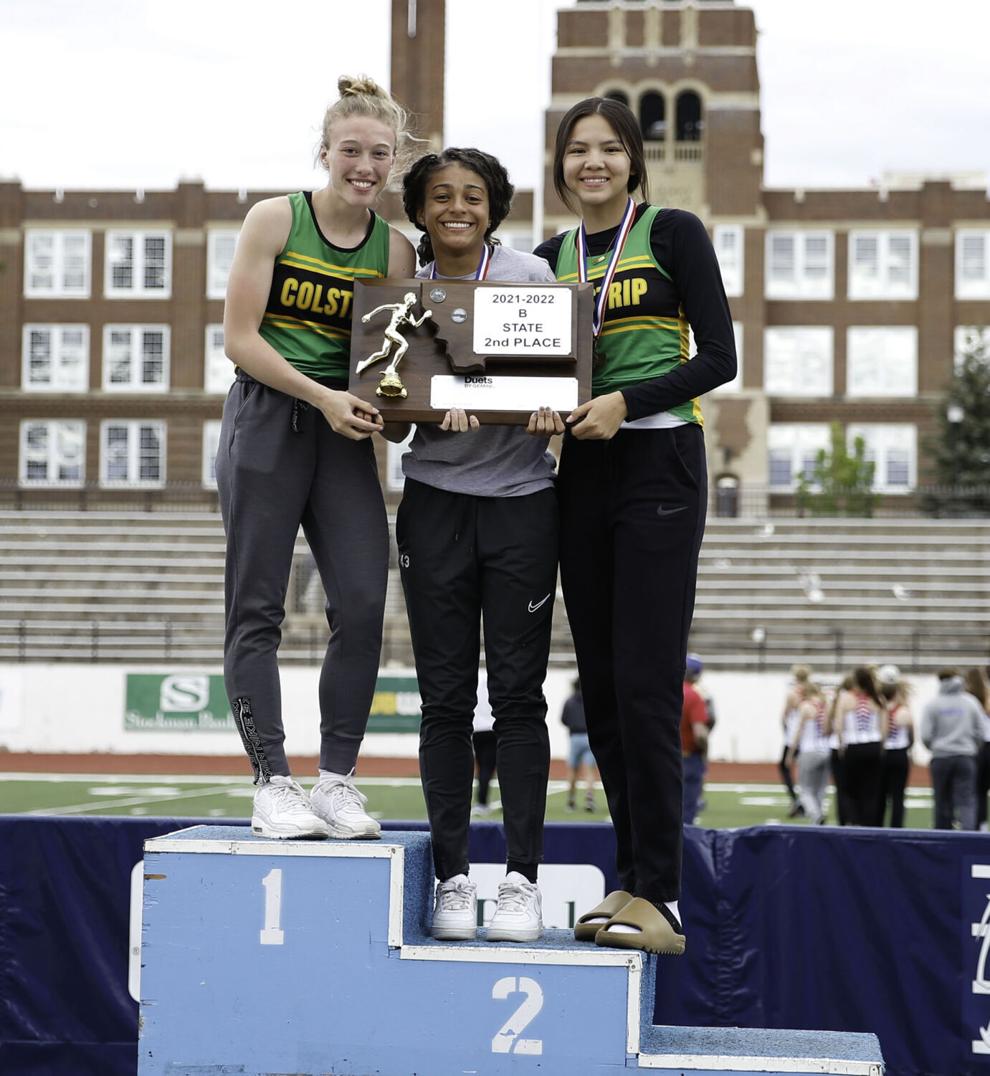 Class B girls third place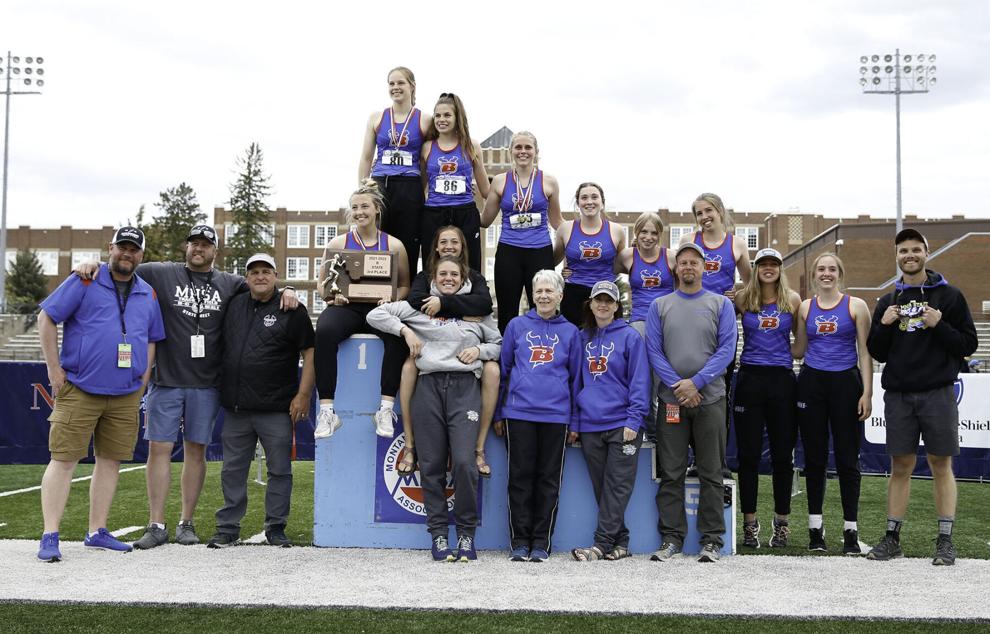 Class B boys team state champion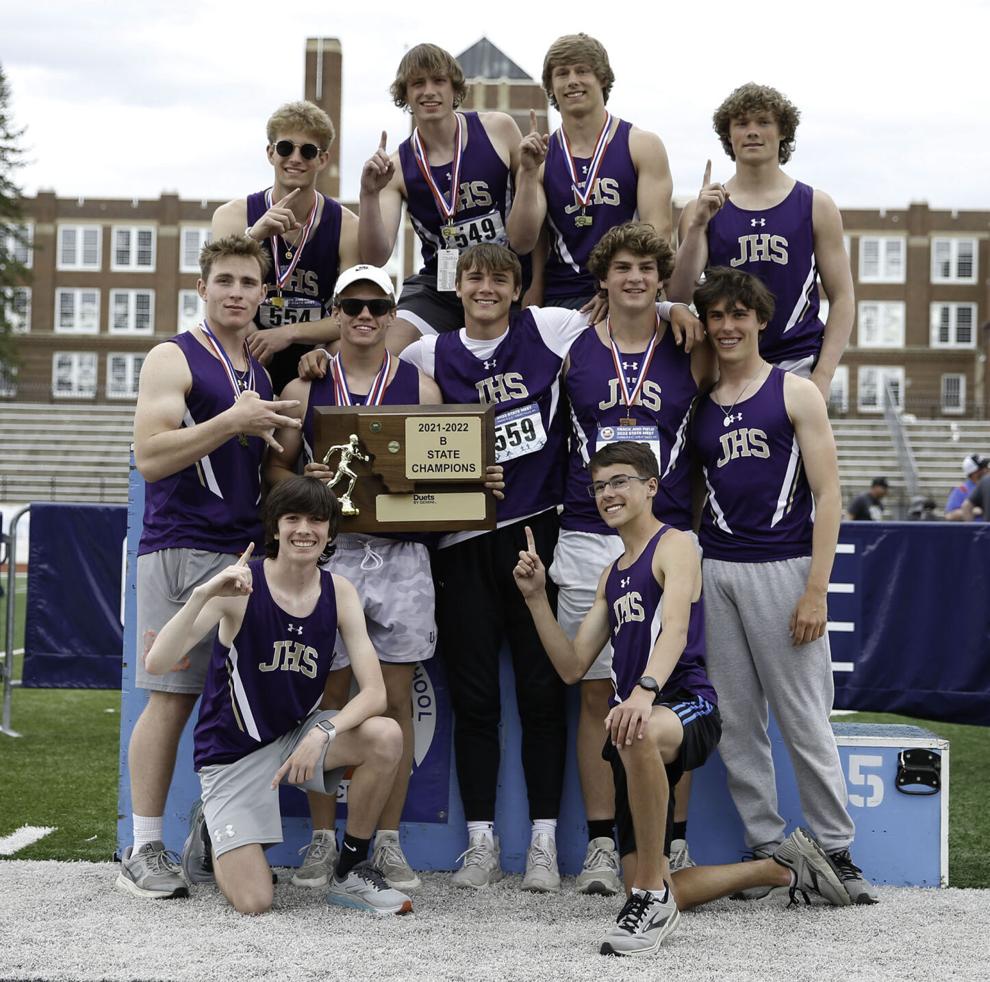 Class B boys second place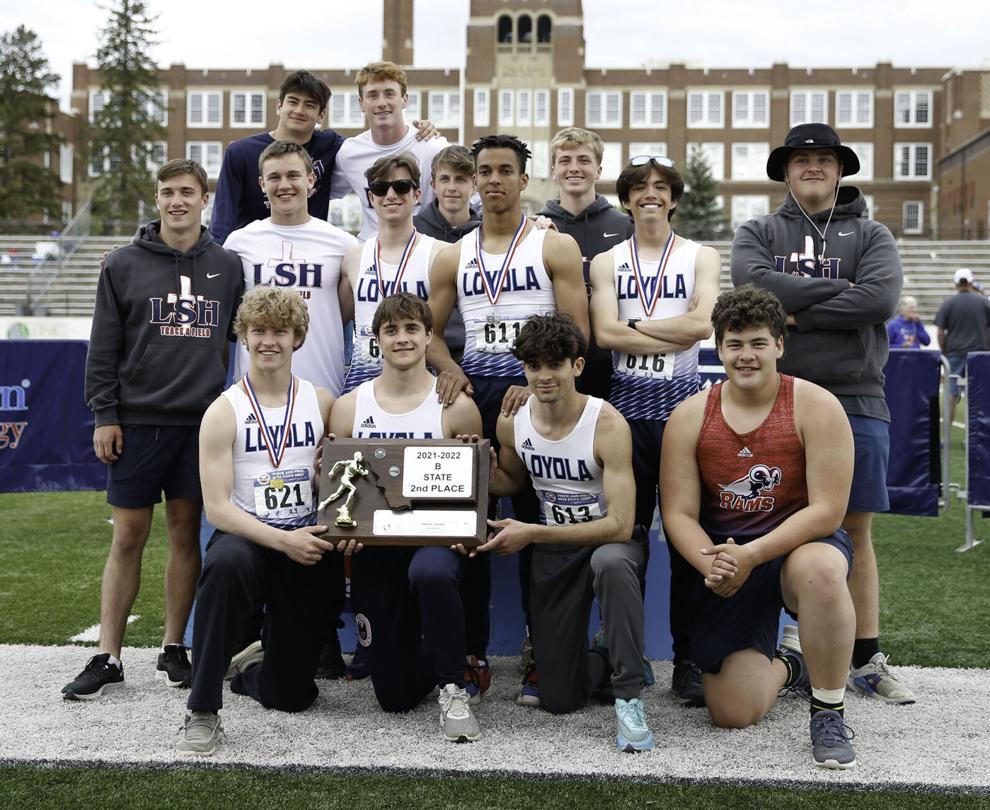 Class B boys third place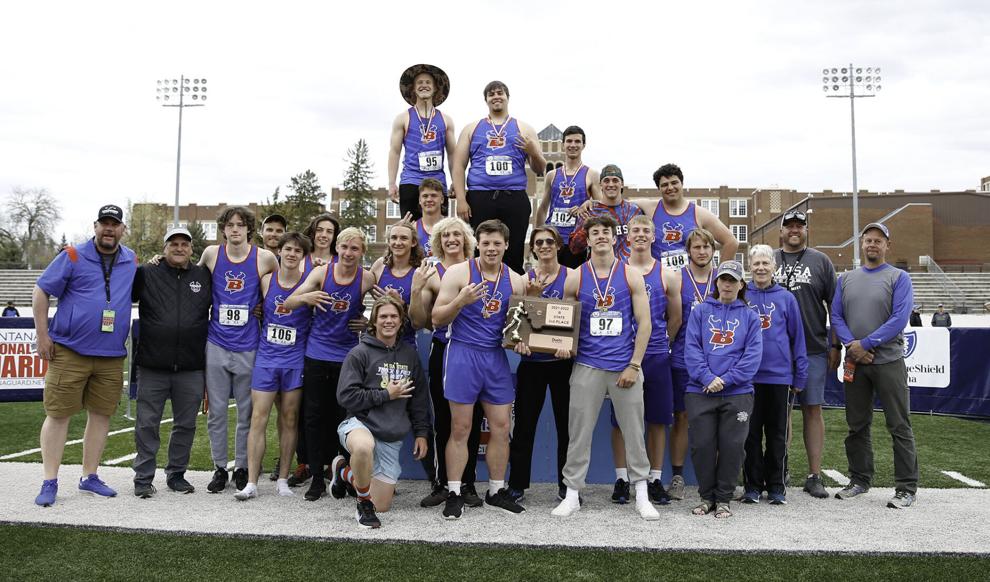 Seeley-Swan's Walker McDonald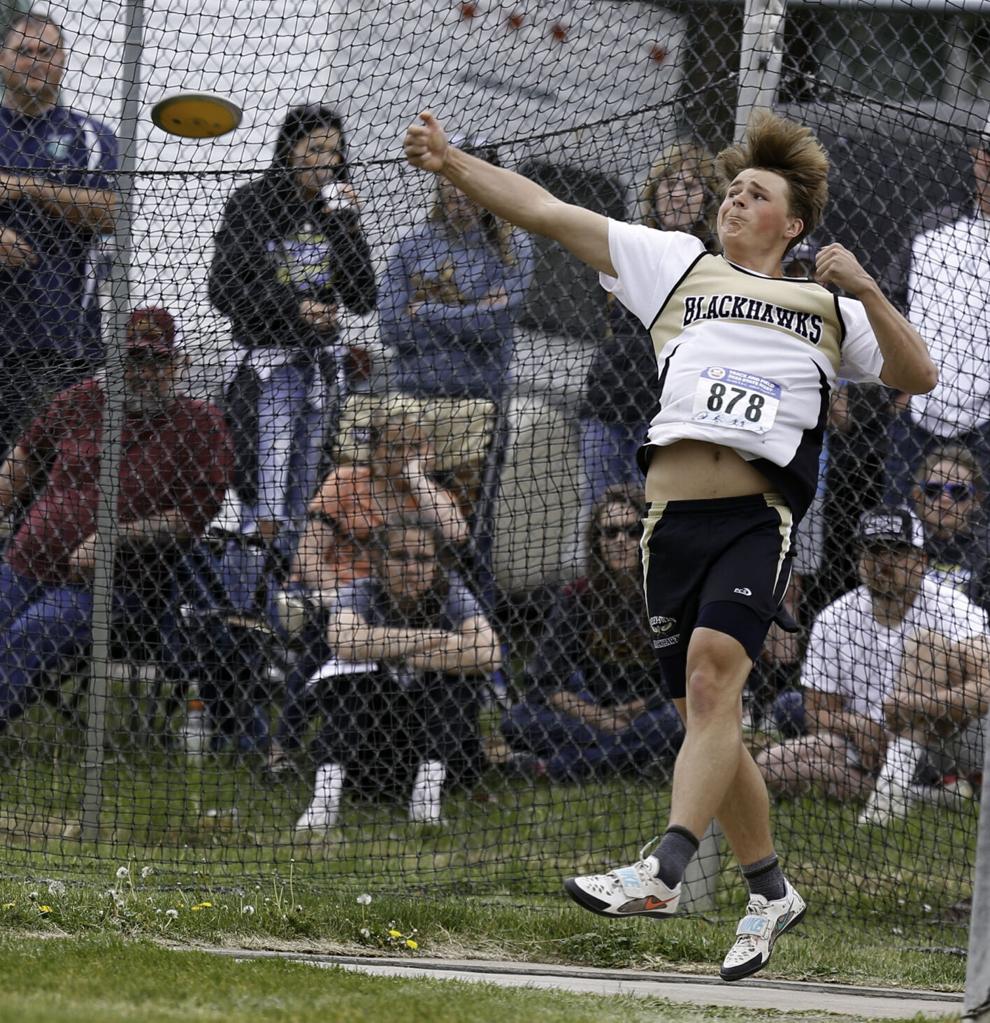 Savage's Brooke Reuter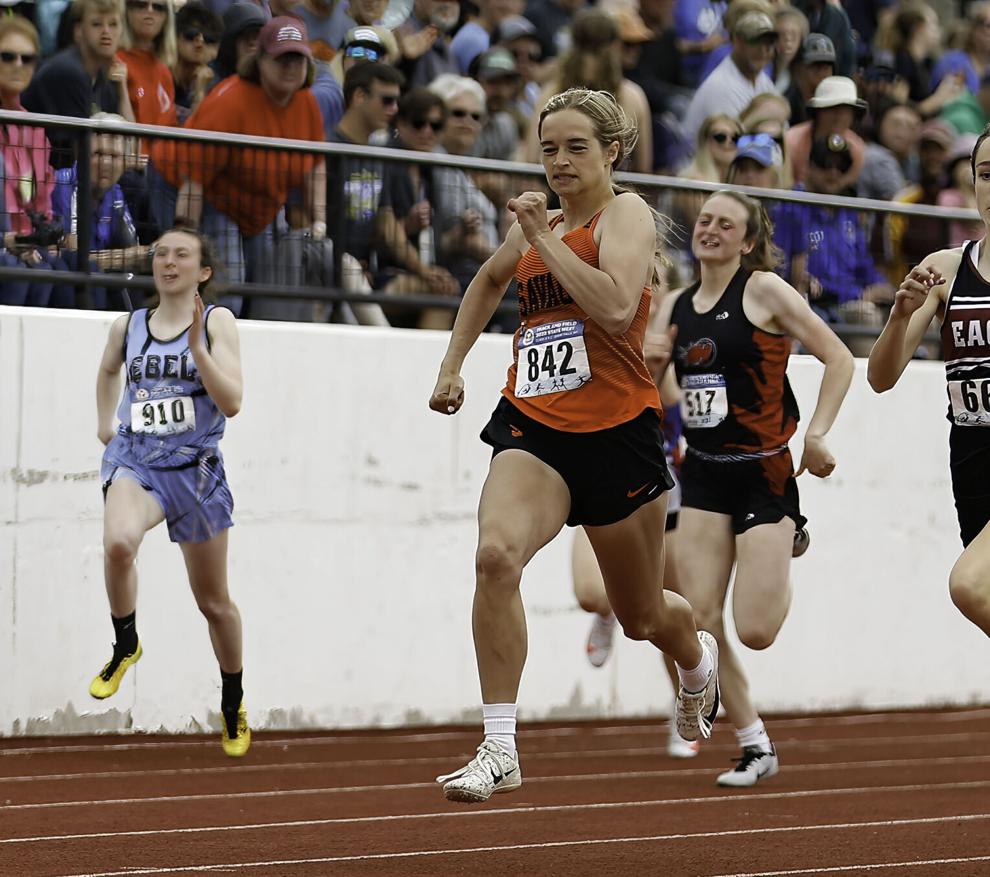 Broadwater's Emma Stolte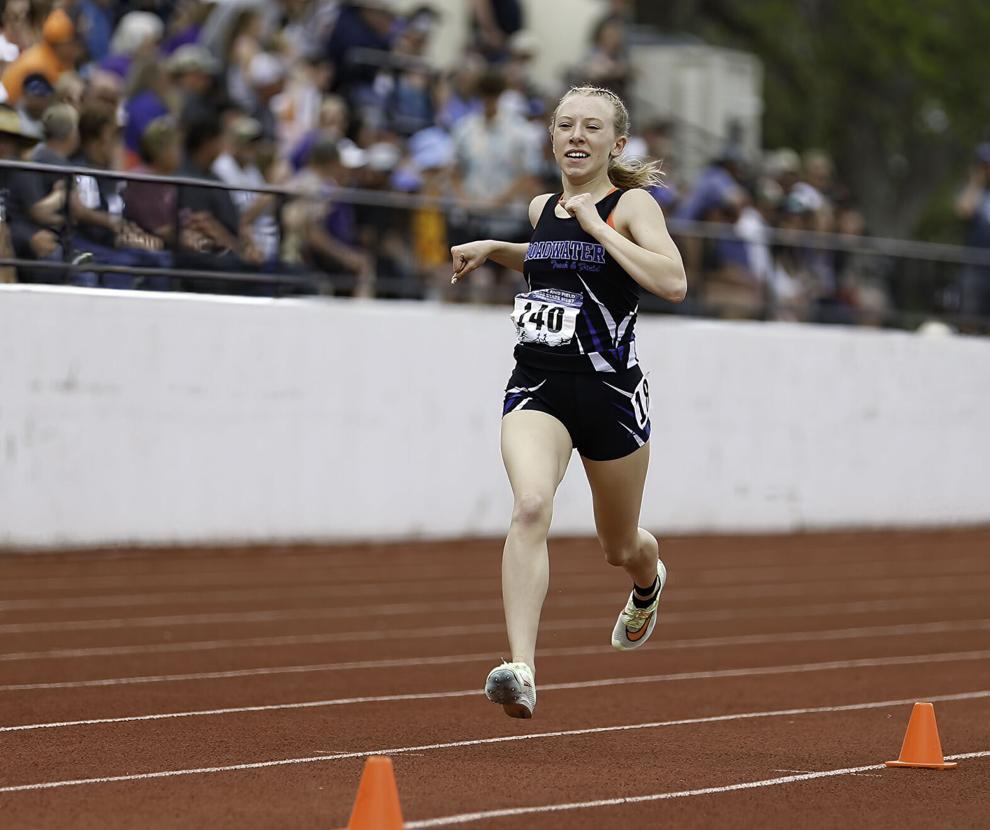 Class C 100-meter dash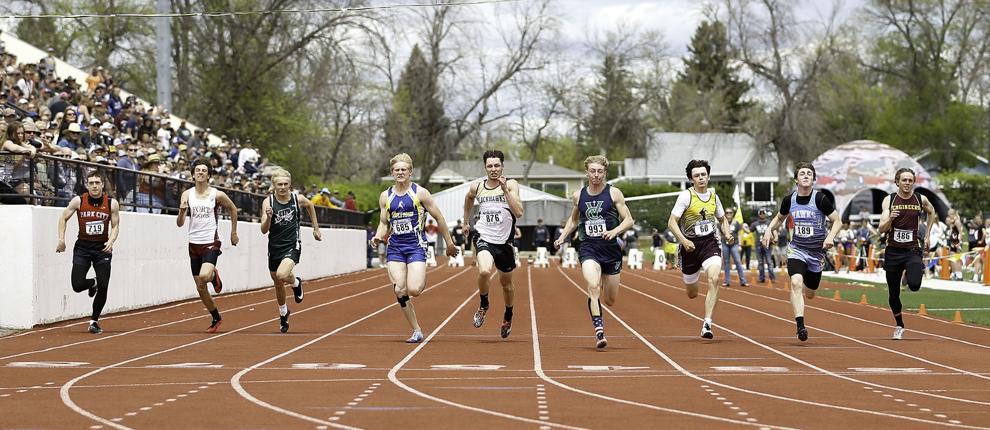 Sunburst's Claire Bucklin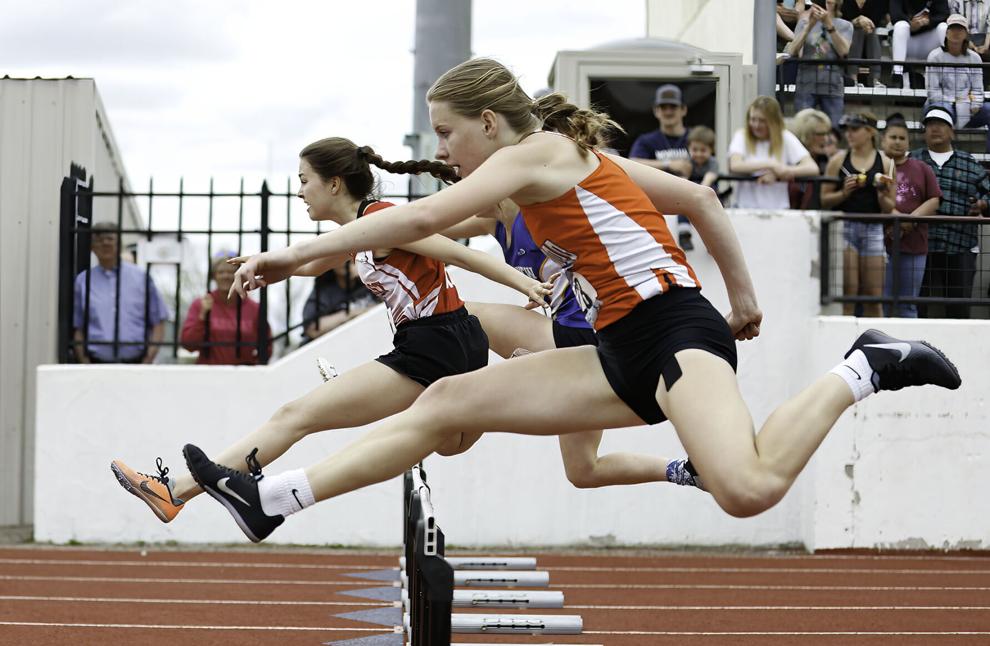 Shepherd's Ashley Carroll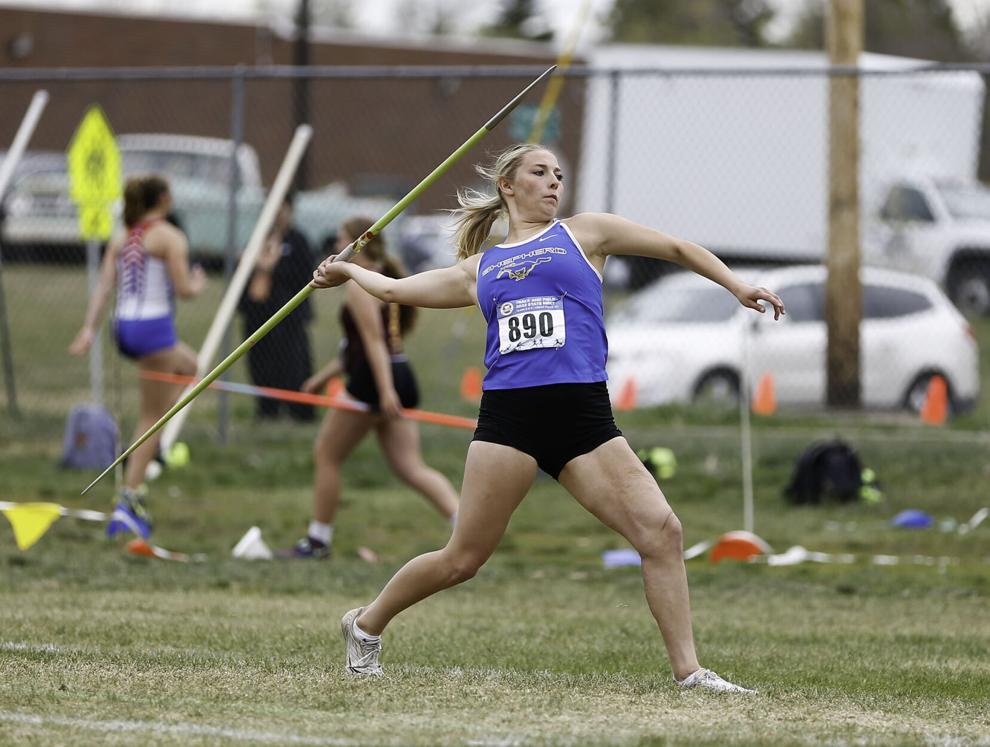 Seeley-Swan's Sariah Maughan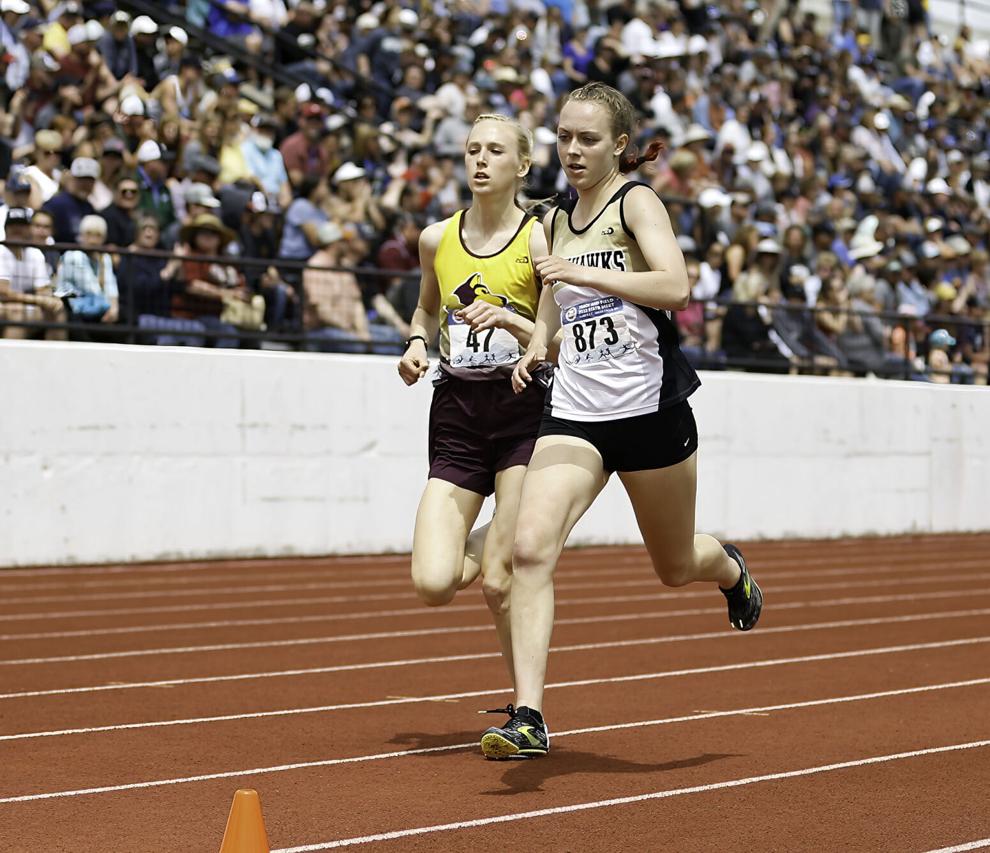 Class C 800-meter run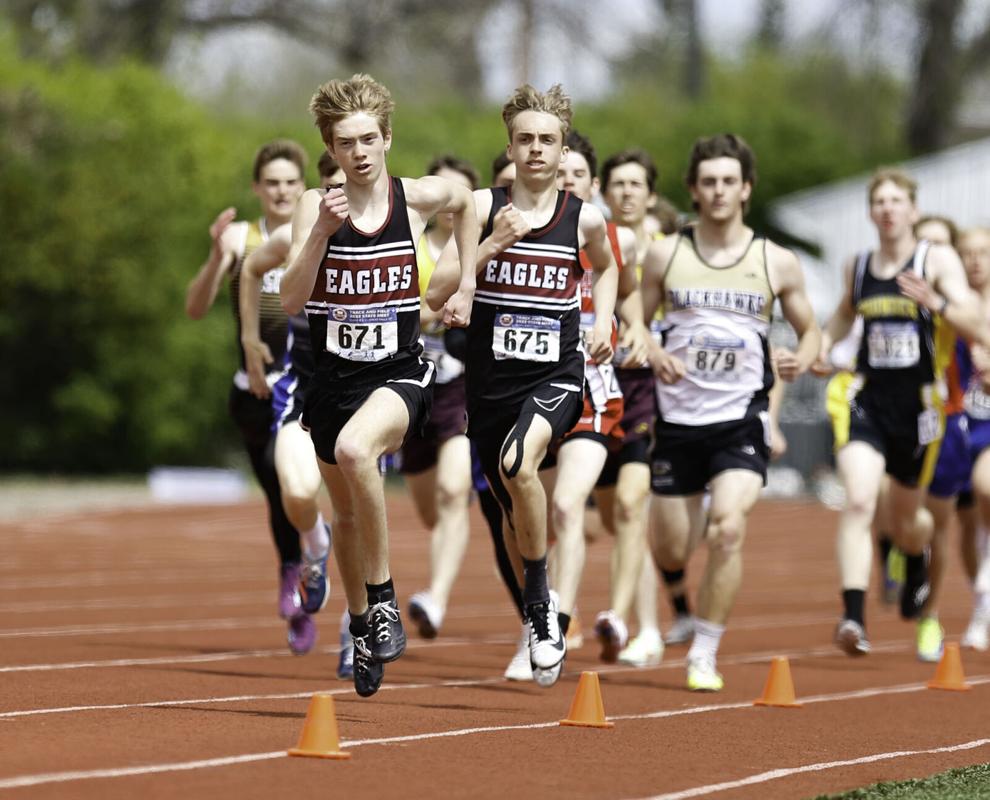 Bigfork's George Bucklin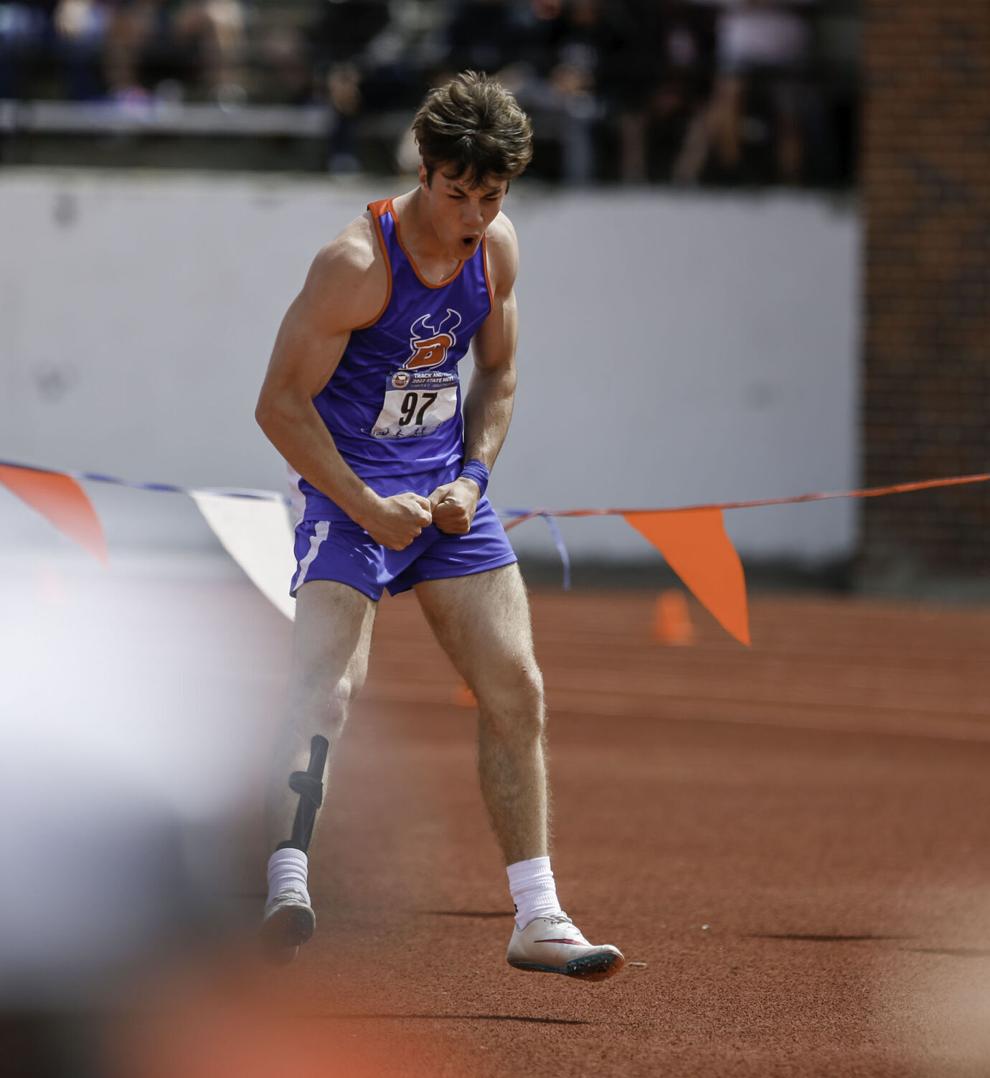 Colstrip's Gracie Bradley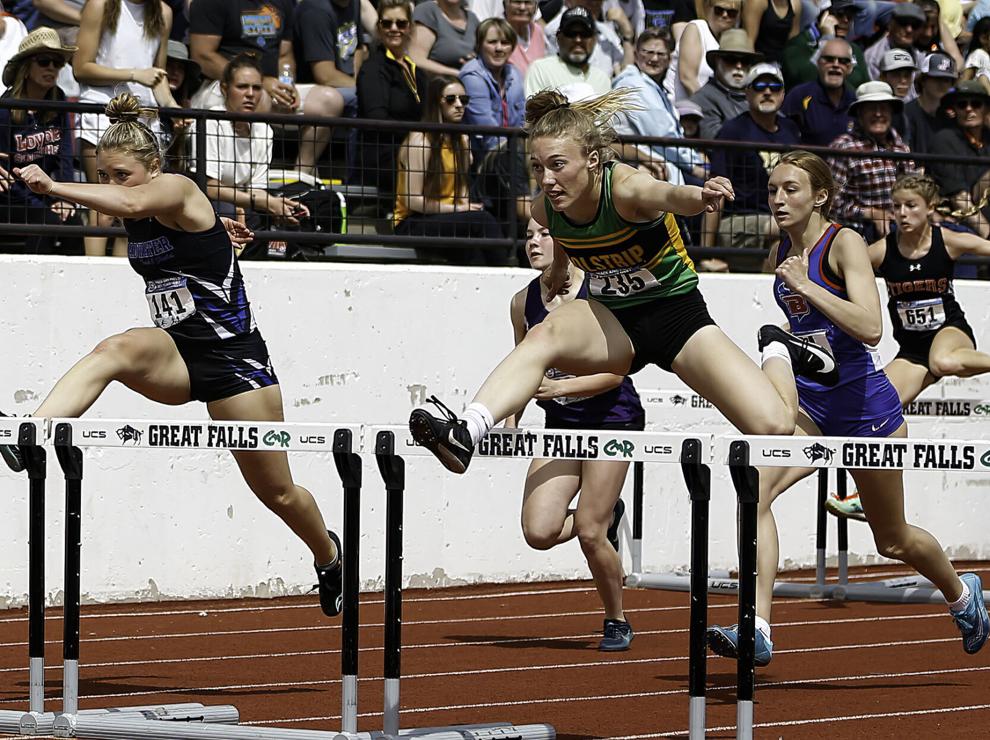 Plentywood's Annie Kaul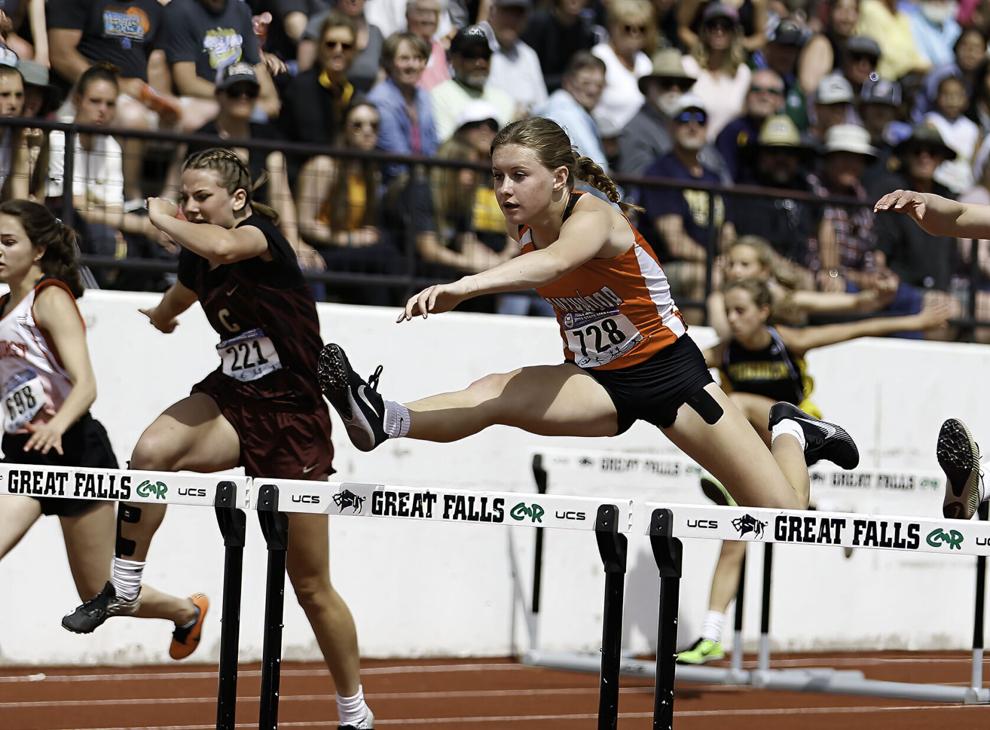 Jefferson's Braden Morris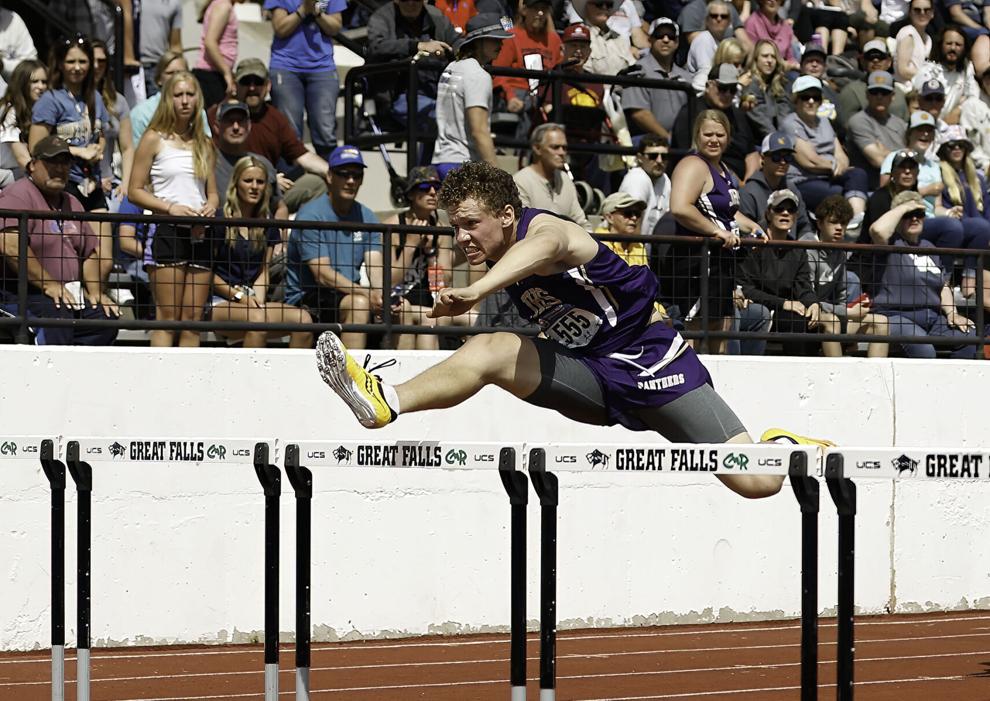 Seeley-Swan's Chase Haines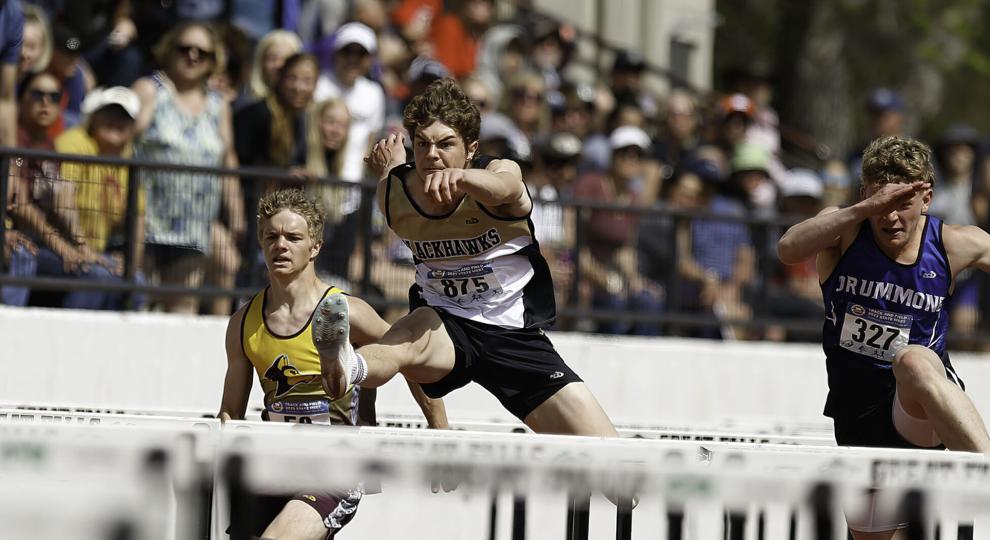 Lima's Gracie Bravo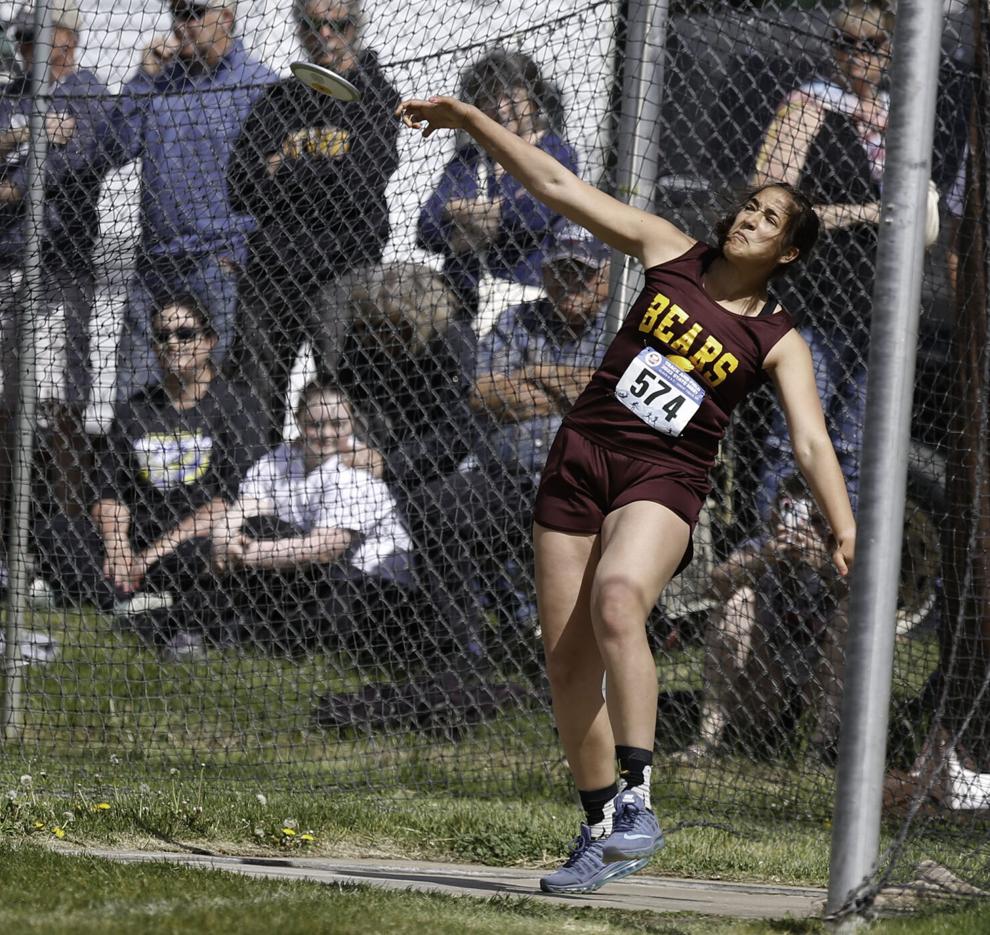 Eureka's Caleb Utter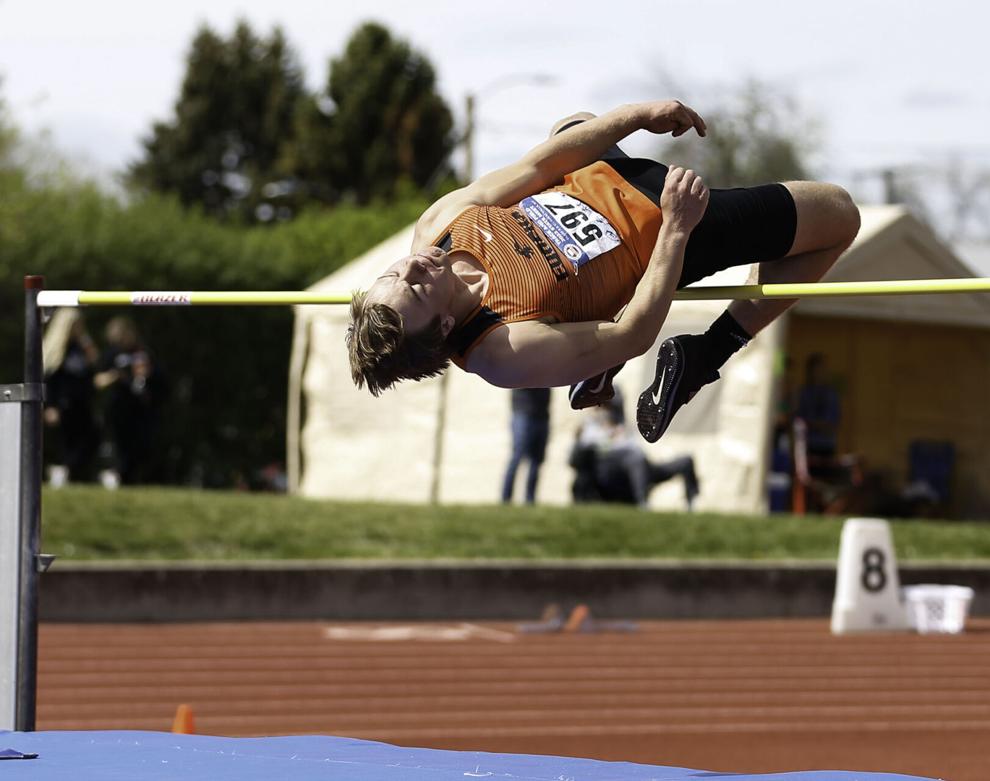 Class B boys 4x400 relay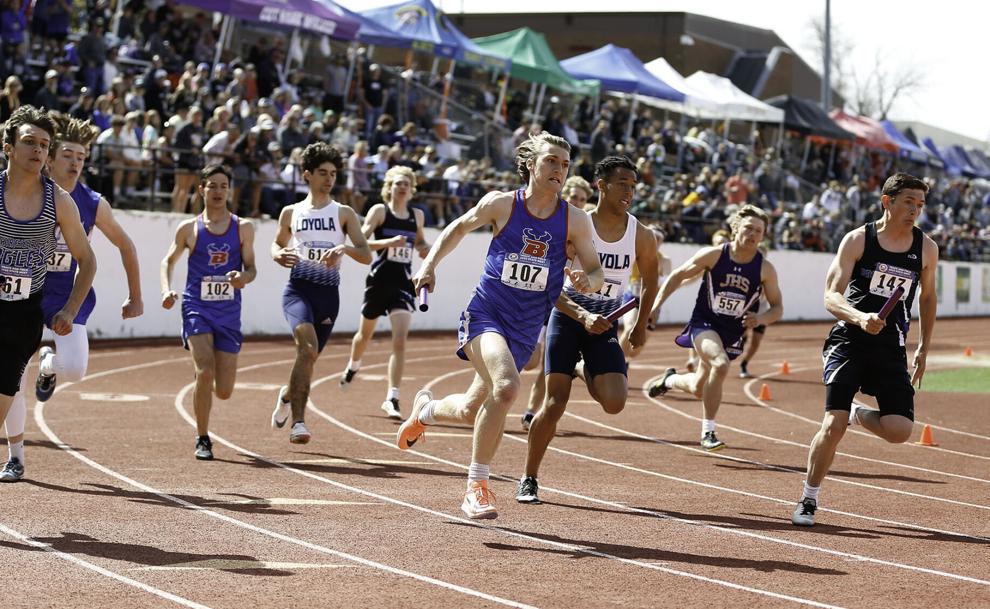 Plentywood's Cameron Brusven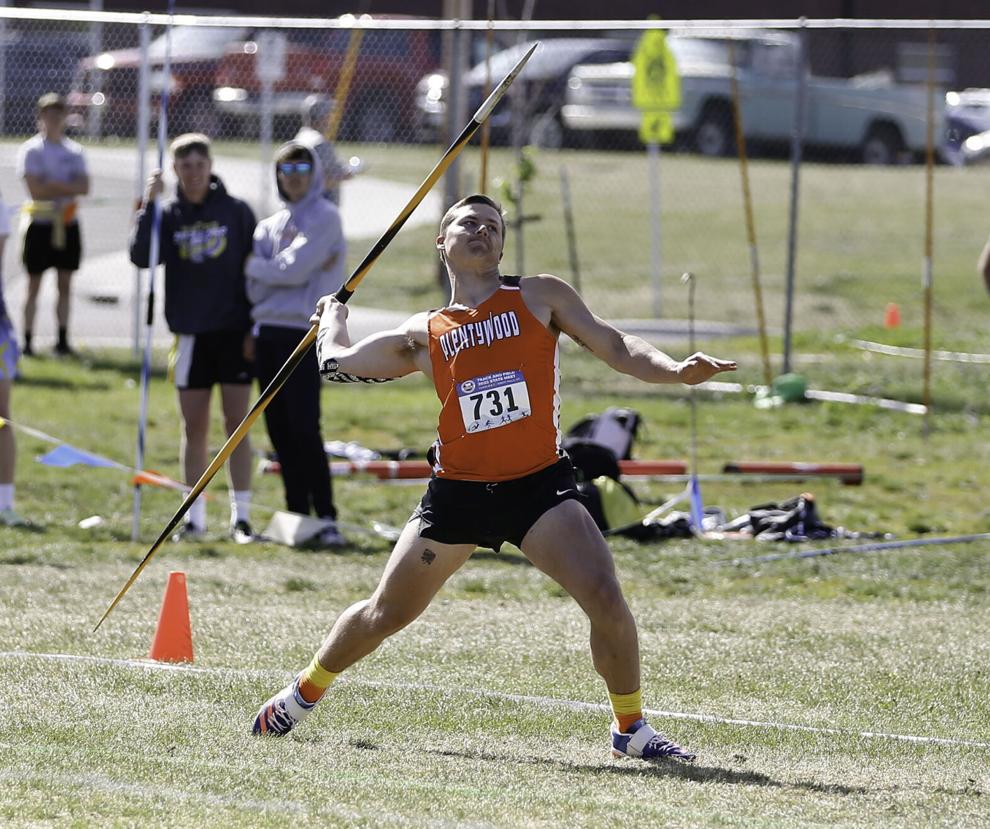 Colstrip's Jamie Whitedirt