BILLINGS — The absences are as notable as the competitors at the Eastern AA Divisional track and field meet, which began Friday at Billings West.
Going into the day, the fastest 100- and 200-meter runners in Montana were from the Eastern AA. One of them, Billings West junior Jaeden Wolff, missed the divisional meet with a quadriceps injury. The other, Billings Senior junior Malikye Simpson, was out with a broken ankle.
Wolff will be ready to run at next week's State AA meet in Missoula, according to West coach Rob Stanton. Simpson obviously has a much longer timetable, making Friday's wet, sub-40 degree weather that much more difficult for him to bear.
"This morning I woke up and was like, 'Dang, we've got divisionals today.' And then I was like, 'Ah, I can't run.' I started tearing up," Simpson said Friday at West while wearing a walking book and using crutches to stand. "But then I was like, I'll just show up, be there for my team and make them happy and make sure they're doing alright."
Simpson grapples with missed opportunities
Simpson broke his right fibula on May 1 while playing 7 on 7 football. Friends advised him not to play because the Midland Roundtable Top 10 track meet was three days away, but he chose to do it mainly to help a friend, who didn't have enough players for his 7 on 7 team, Simpson said.
Simpson tried to play carefully, but he couldn't avoid misfortune. He went up for a jump ball, landed awkwardly and heard a pop. Intense pain soon followed.
"My heart dropped because I knew it was over at that time. My track season was done," Simpson said. "I wanted to cry."
Simpson was likely to win his first-ever state track title, and he would have probably left Missoula next Saturday with two first-place finishes. No Montana boy this spring had bested his times of 10.68 seconds in the 100-meter dash and 22.07 in the 200. The 10.68 is a school record.
Though the injury was fluky, Simpson regrets his decision to play 7 on 7 on May 1.
"God was probably trying to tell me something, like, 'Yeah, you shouldn't have been doing it,'" Simpson said. "It sucks that had to happen, but it all happens for a reason. I just try to think good about it."
Simpson expects to recover by July, he said, and he plans to play football in the fall (he has offers from Montana and Montana State). He'll make sure not to play any style of football next spring as he'll try to end his career as a state track champion.
Wolff in good shape for state
Wolff injured her quad at the Top 10 meet, Stanton said, and it's been nagging her ever since. Despite her absence from divisionals, Stanton expects Wolff to be in good shape next week.
"If state was today, she could run," Stanton said. "Just being careful. If the conditions weren't like they are today, maybe we would've run her."
Wolff has the state's fastest girls 100 time at 12.26 seconds, and her 25.85 in the 200 was No. 1 until Thursday, when Helena junior Odessa Zentz ran a 25.83 at the Western AA Divisional meet.
First-day winners
Despite the conditions, several athletes set personal records at the Eastern AA, which concludes Saturday.
West senior Ryan DeVries broke 15 seconds in the 110-meter hurdles for the first time in his career, running a 14.98 in the preliminaries. It's the fastest Class AA time by 0.3 seconds so far this spring (third-fastest overall).
"Our goal was to hopefully do that at the state track meet, and he does it on a 37-degree day," Stanton said. "He's pretty focused this week."
DeVries also won the 300 hurdles with a personal-best 40.55.
Other winners who set PRs on Friday were Bozeman senior Bridger Wilkes (2:00.43 in boys 800), Bozeman sophomore Weston Brown (9:53.28 in boys 3,200), Bozeman senior Ellie Hull (11:06.79 in girls 3,200), Great Falls CMR sophomore JJ Triplett (45 feet, 1.5 inches in boys shot put), Senior senior Caden Palm (15 feet in boys pole vault),
West junior Taco Dowler won the boys long jump (21-3.75) and helped the Golden Bears finish first in the boys 400-meter relay (43.65), while junior teammate Isaiah Claunch earned a boys javelin victory (155-03).
Bozeman senior Molly Sherman won the girls 800 (2:24.81), Billings Skyview freshman Cienna Soens won the girls 300 hurdles (46.67), Bozeman Gallatin freshman Tesse Kamps won the girls shot put (35-6.25), Belgrade senior Gracey Carter won the girls javelin (113-08), Bozeman junior Hannah Schonhoff won the girls high jump (5-5), West junior Layryn Frideres won the girls long jump (16-07) and the West 400 relay team took first (50.76).
Photos: Eastern AA Divisional track and field meet
Eastern AA Divisional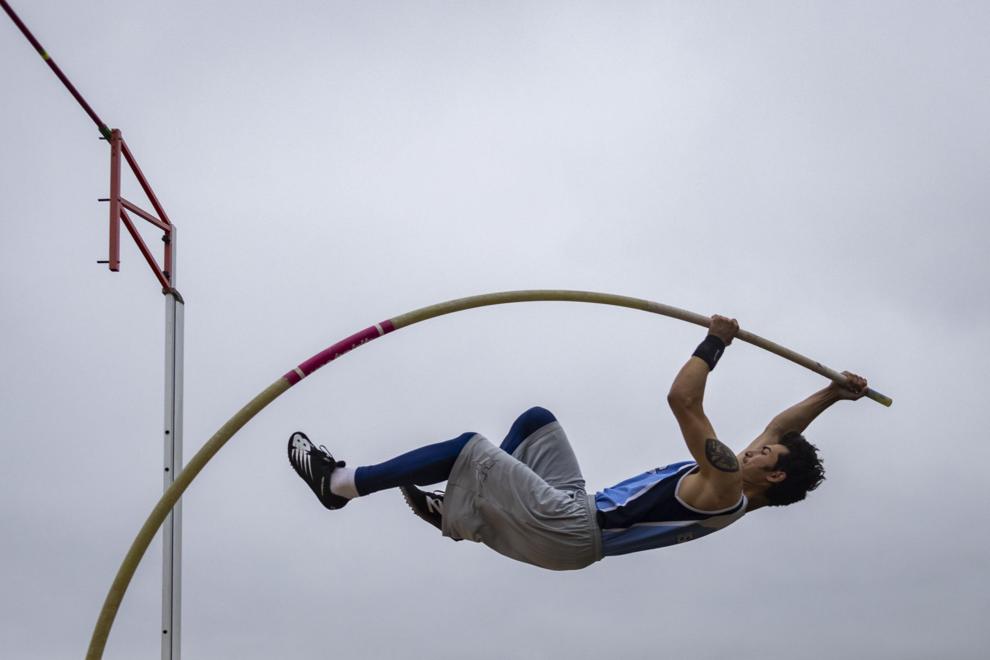 Eastern AA Divisional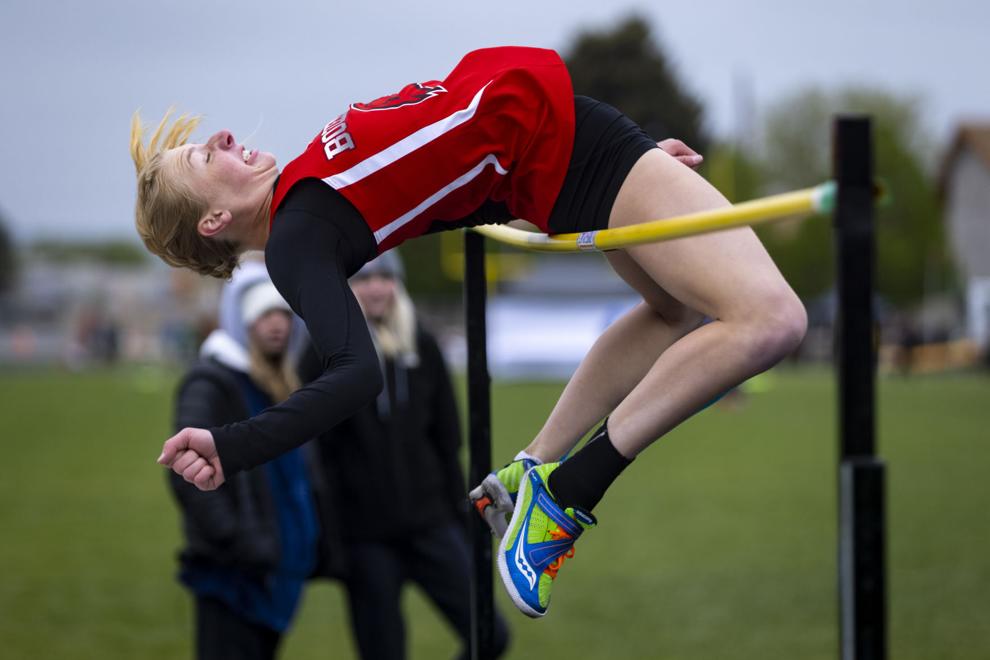 Eastern AA Divisional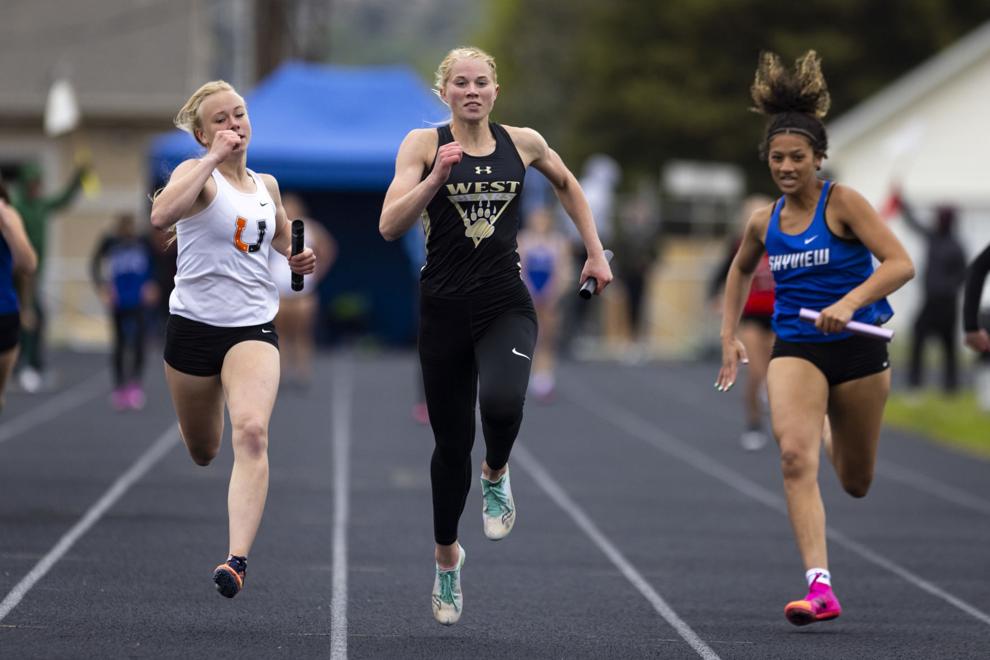 Eastern AA Divisional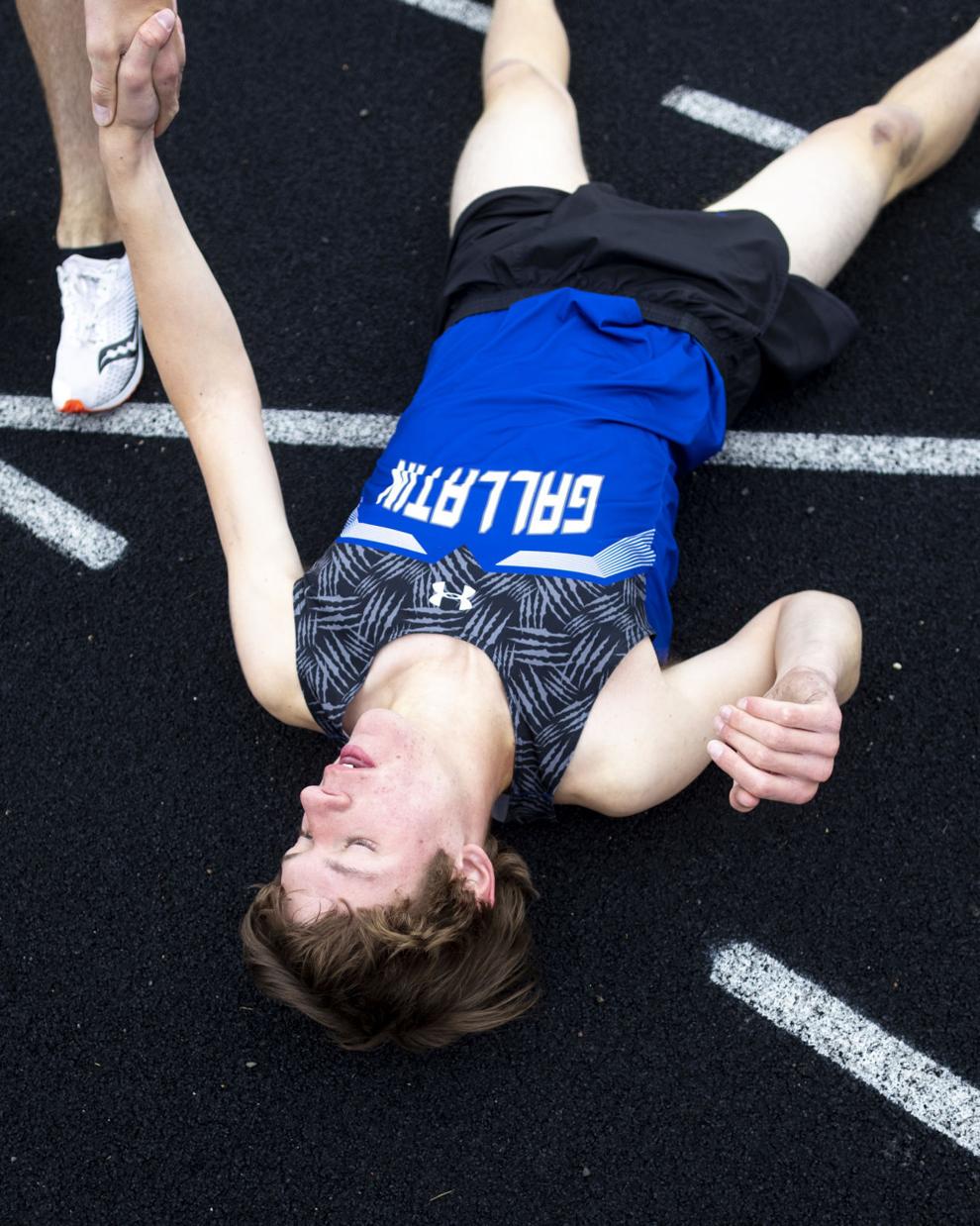 Eastern AA Divisional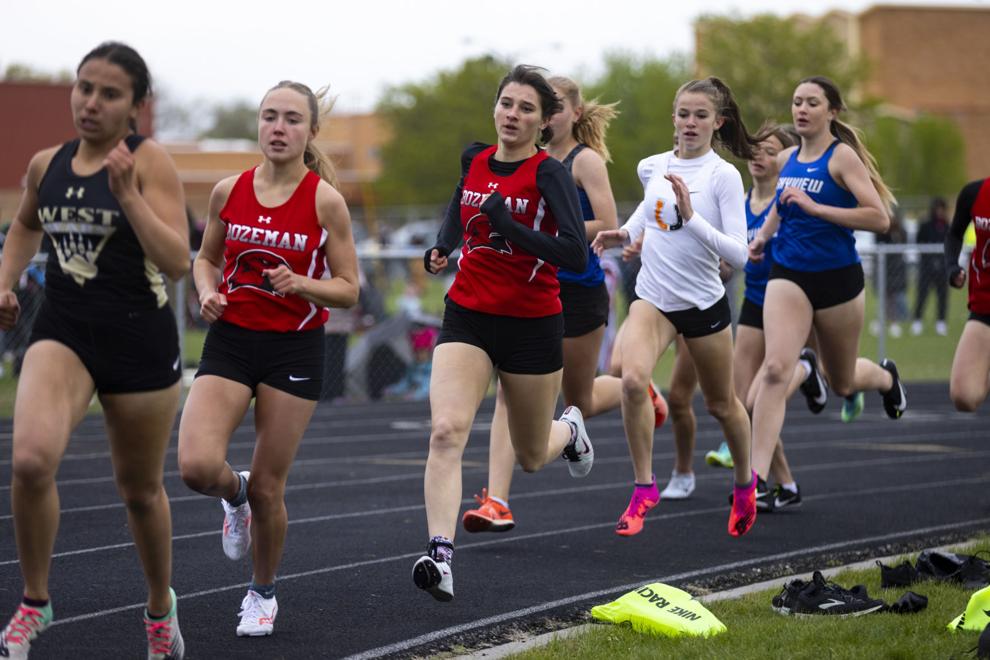 Eastern AA Divisional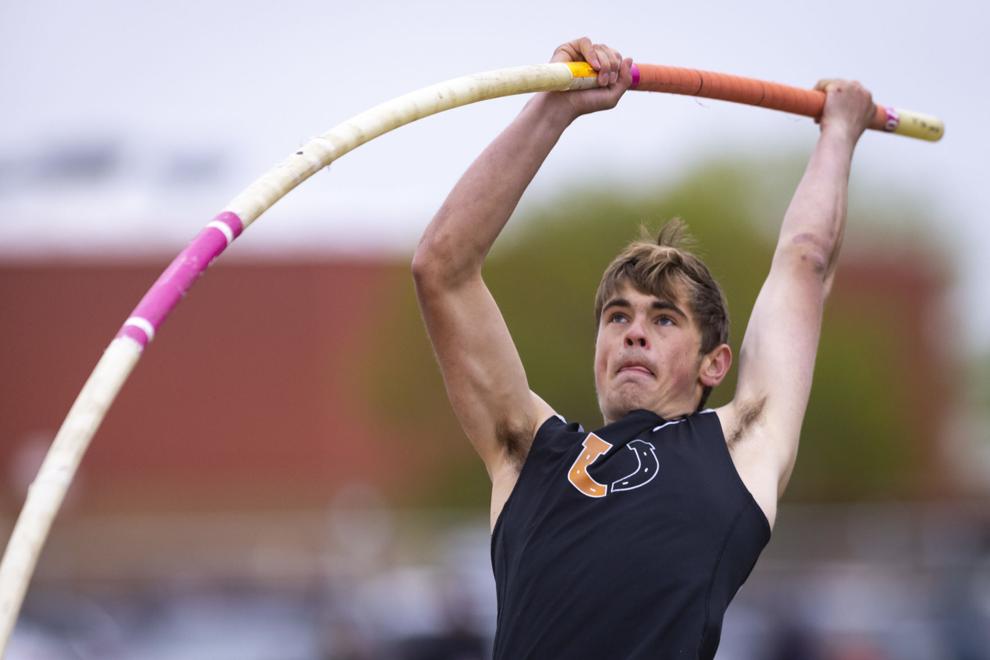 Eastern AA Divisional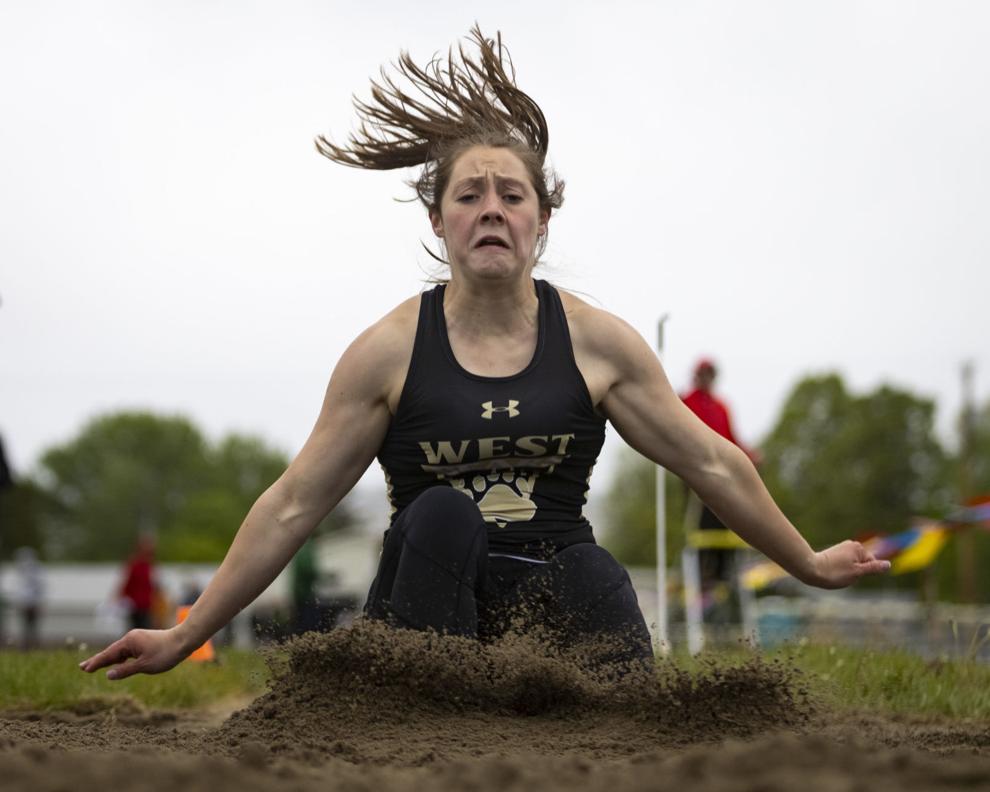 Eastern AA Divisional
Eastern AA Divisional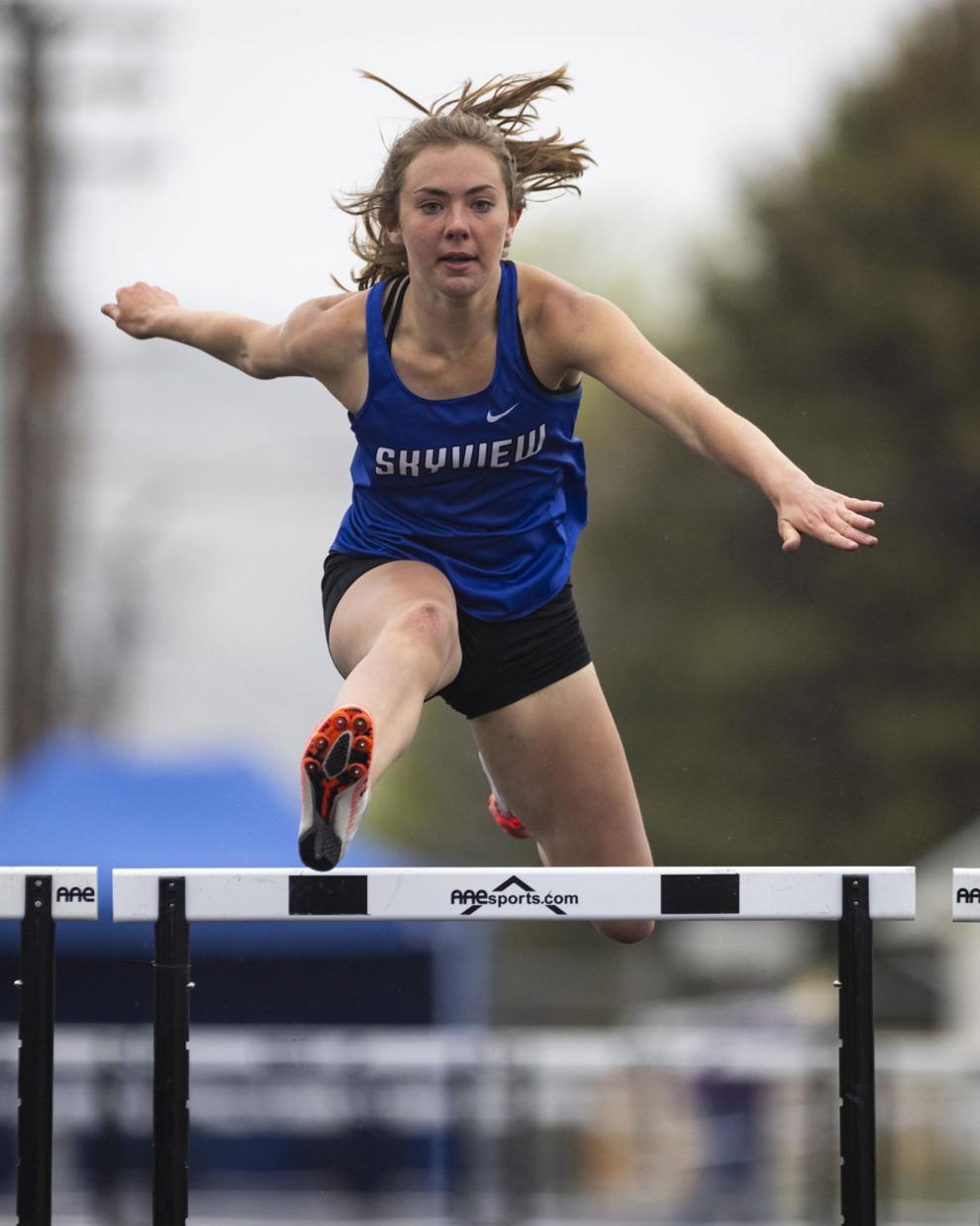 Eastern AA Divisional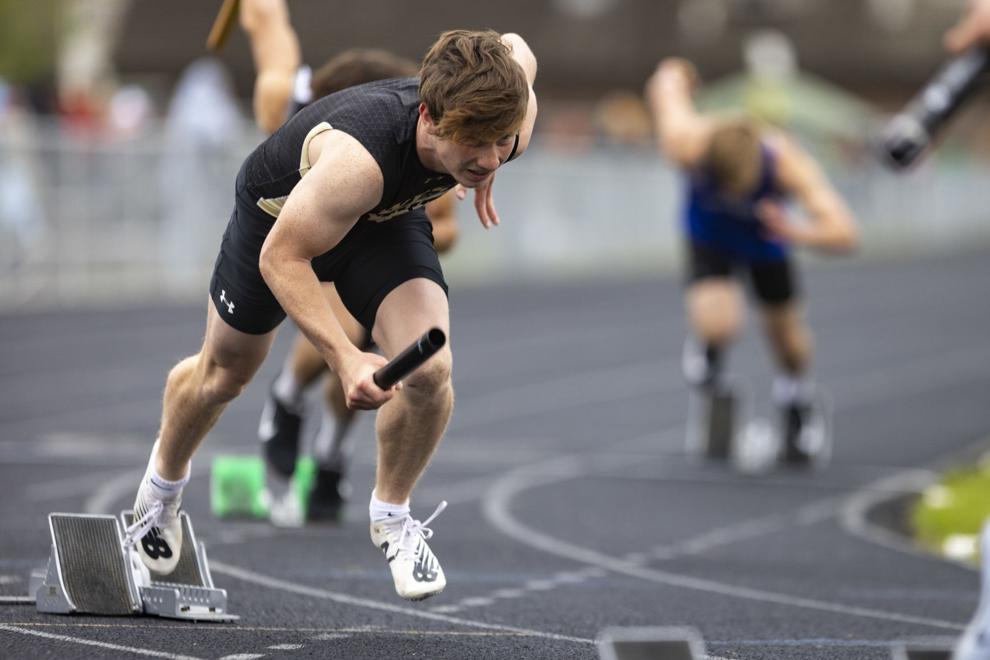 Eastern AA Divisional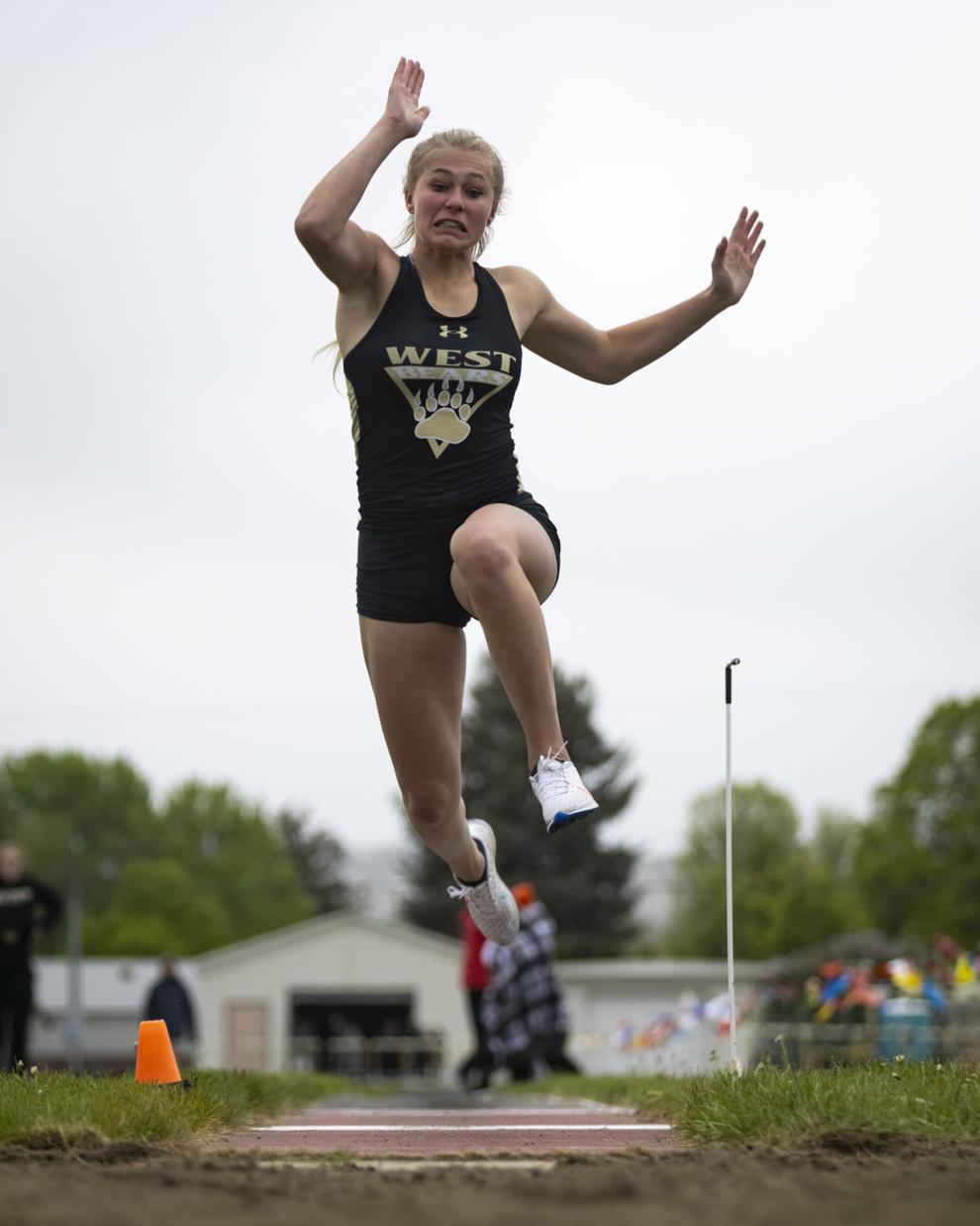 Eastern AA Divisional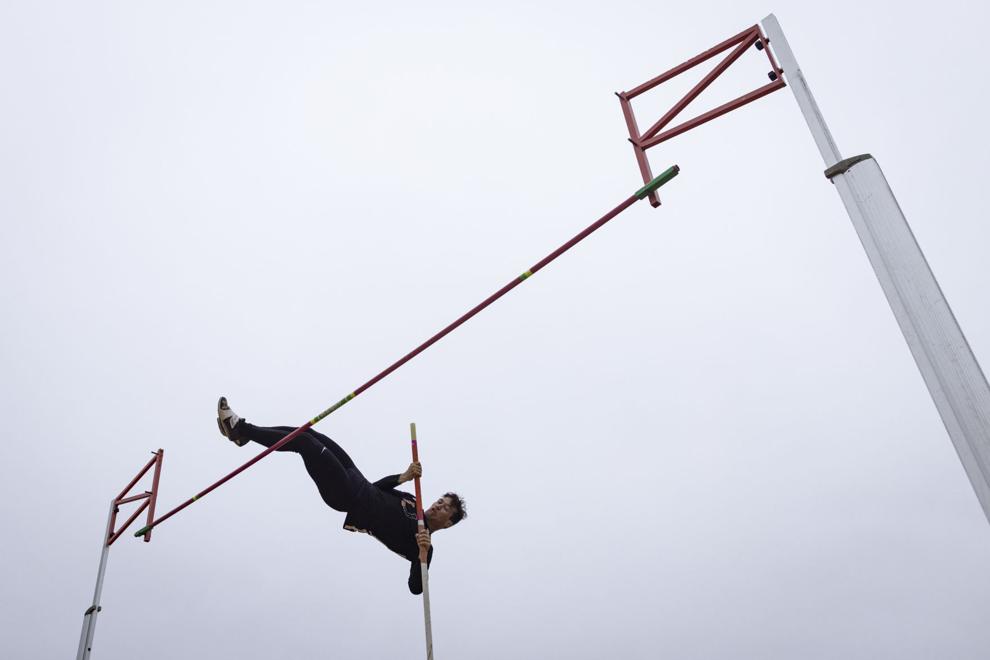 Eastern AA Divisional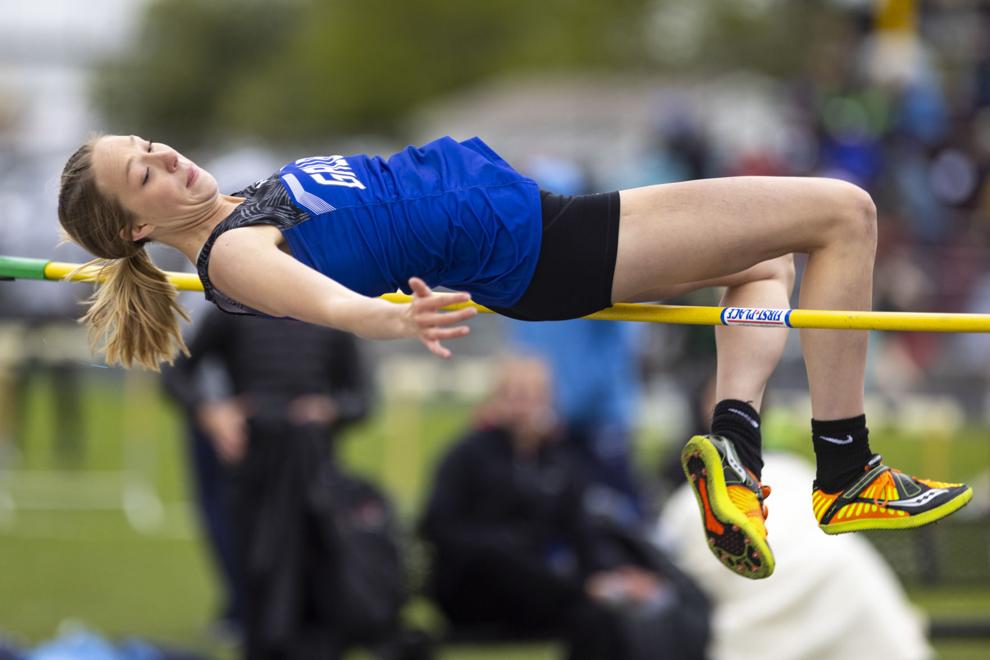 Eastern AA Divisional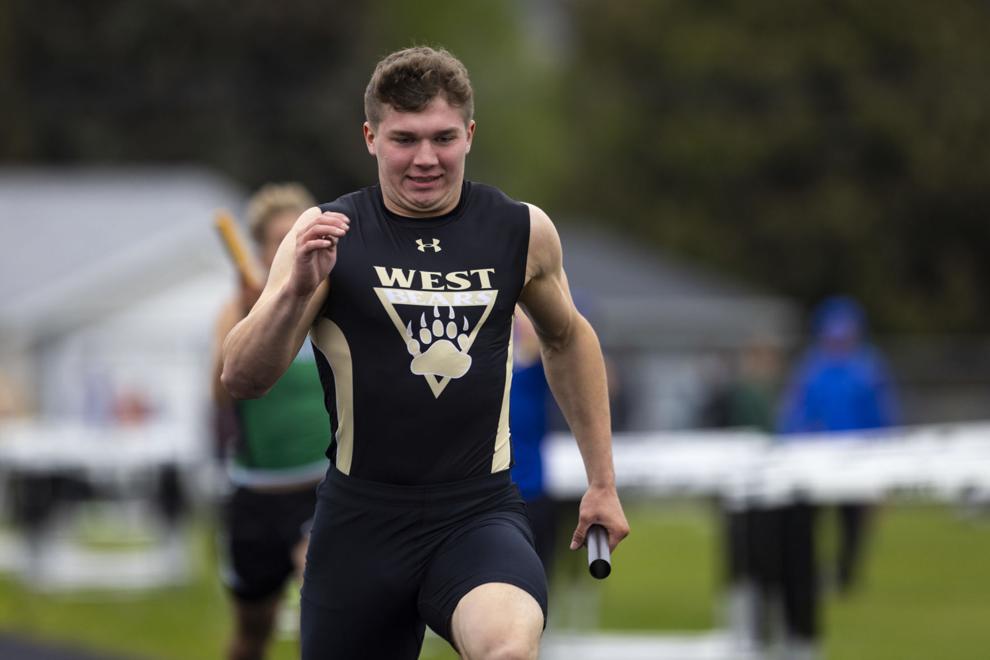 Eastern AA Divisional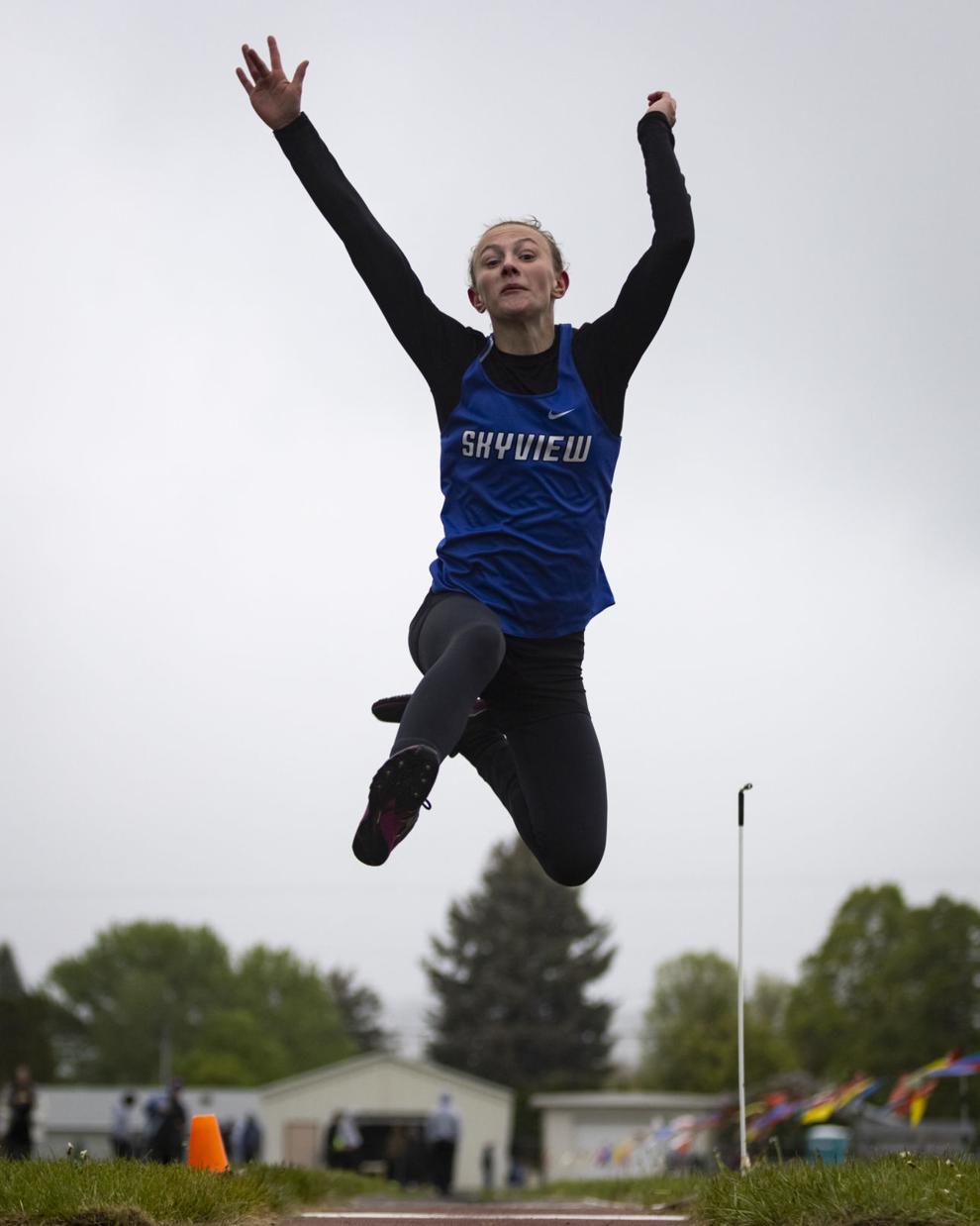 Eastern AA Divisional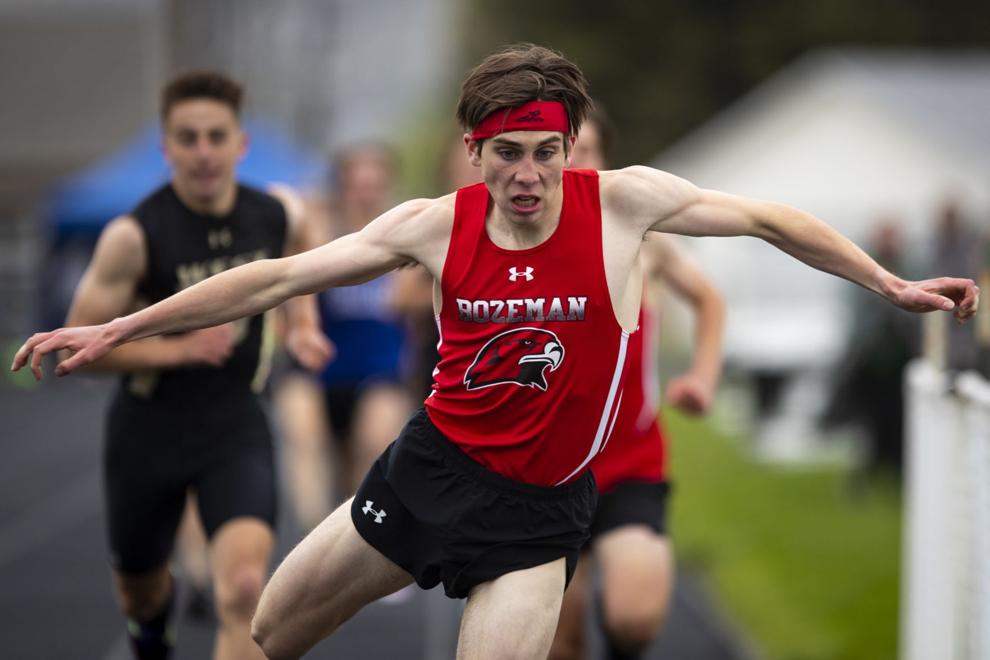 Eastern AA Divisional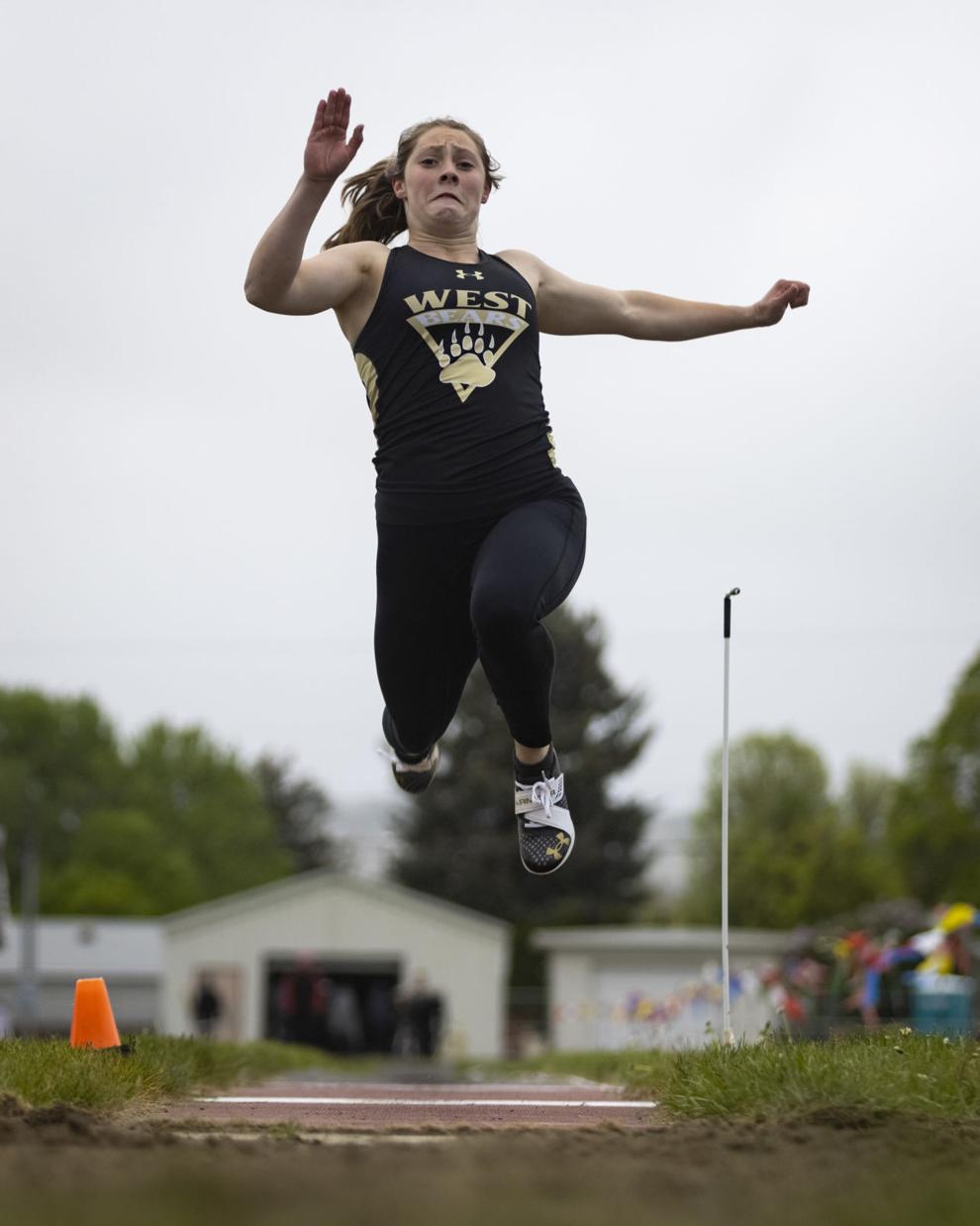 Eastern AA Divisional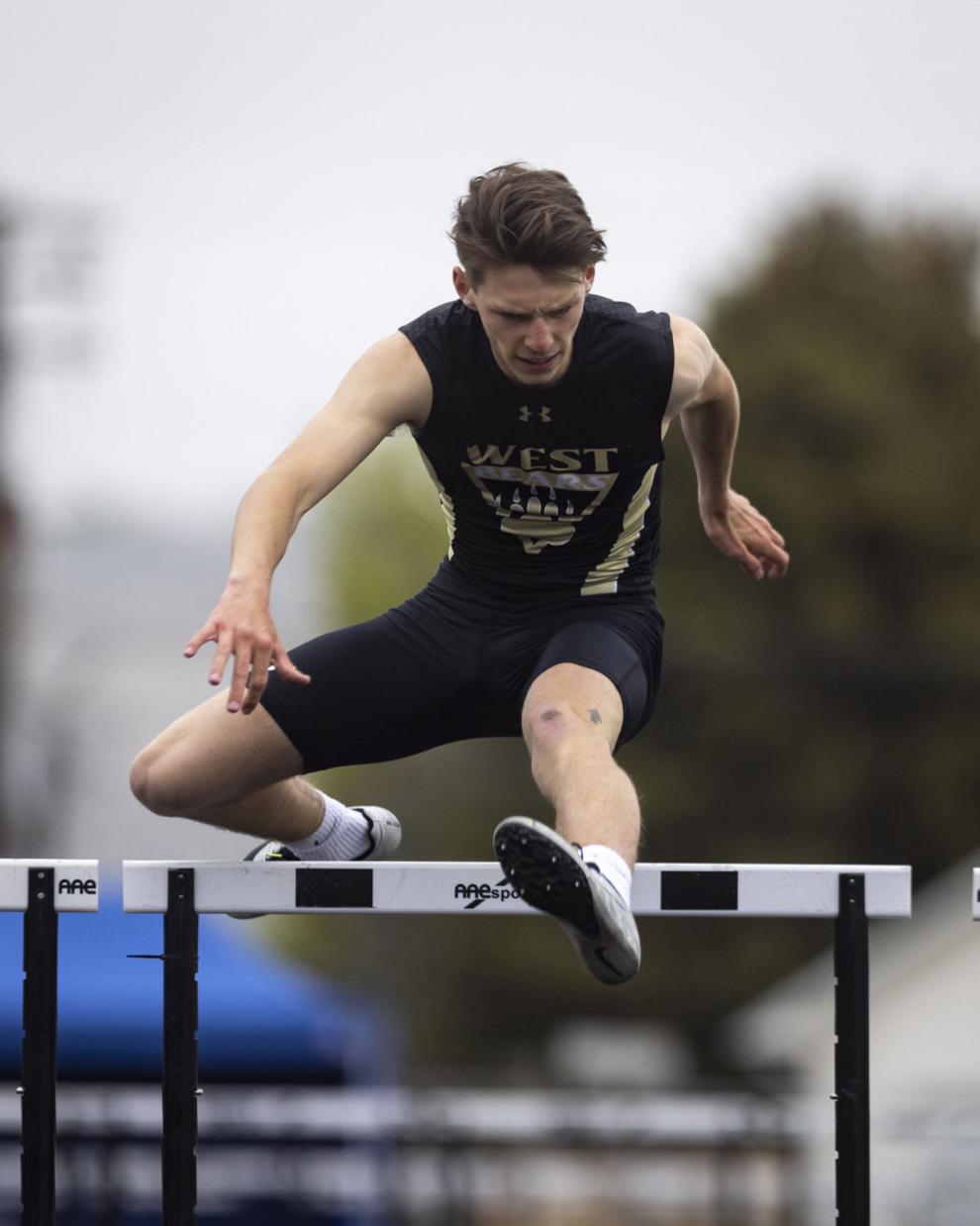 Eastern AA Divisional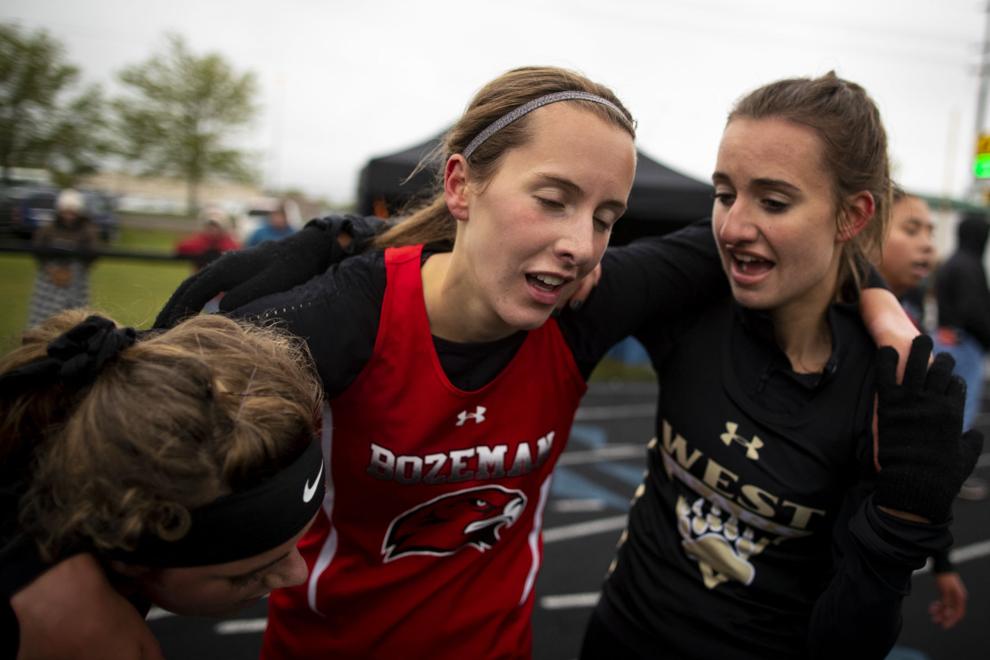 Eastern AA Divisional