BILLINGS — Setting Billings Senior's school record for the 100-meter dash was never far from Malikye Simpson's mind.
Then he ran a 10.76-second time in Belgrade nearly two weeks ago, and what might have been a hopeful quest became an outright chase for Simpson.
Last week the Broncs' junior ran the record down by clocking a 10.68, nipping the standard of 10.71 set by Nolan Saraceni at the 2013 Class AA state track and field meet.
"After I got the 10.76 in Belgrade, I got home and started thinking about it," Simpson said during a break in his four-event schedule at a Senior-Skyview dual at Daylis Stadium on Friday. "I was like, if I just get this time consistently and just work on my starts, then I'll feel pretty good about myself."
Simpson considers himself something of an underdog. He also plays receiver and defensive back for the Senior football team, and on a squad that featured quarterback Junior Bergen (bound for Montana after first committing to Montana State), receiver Jacksen Burckley (headed to Montana Western, albeit for basketball) and safety Johnnie McClusky (Rocky Mountain College), it's easy to see why he might feel overshadowed.
Like the chasing down of the school's 100 record, his speed has helped him overtake those shadows. Just this past week, Simpson received offers to play college football from Montana State and the University of Montana, which came a day before and then a day after he set the Senior 100 mark. Simpson said Montana State has also offered him for track.
I never thought I could do it. I always looked at our school record and said it was impossible to beat. Well, I am proud to be the schools new 100m dash record holder with a time of 10.68 seconds! I appreciate all the love and support you guys have given me! State records next.⚡️ pic.twitter.com/emtnZ5kVHl

— Malikye Simpson (@simpson_malikye) April 23, 2021
It's funny how running sub-11-second times consistently can open some eyes. Simpson's track coach, Brandon Quesenberry, is one who hasn't been caught off guard by Simpson's success, even if COVID-19 erased everyone's 2020 season.
"As a freshman he ran well and then he worked hard in the weight room, so sophomore year I was expecting good things," said Quesenberry, who is also an assistant football coach at Senior. "But with COVID and all that, I didn't know how far he would drop off or if there would be a catch-up phase.
"But it's a real testament to how hard he's worked in the offseason, and he is just a competitor. He is one of the most coachable kids that I know. He takes (criticism) personally, but in a good way to get better at whatever we're coaching him on."
Simpson ran 10.79 on Friday. Not his best, of course, but still pretty good. 
With one record to be engraved in the Senior annals, Simpson has another one in mind now. Simpson ran a 22.07 in the 200 on Friday, lowering his already state-best time in that event, and he's closing in on another Saraceni mark. Saraceni ran 21.66 in 2013 for the school record.
But Simpson is thinking of even bigger things. The state record for the 100 meters is 10.5 set by Great Falls CMR's Damien Nelson in 2017. (State records can only be set at the state meet).
Simpson has another month to go this year and a season remaining next year to make an assault on that mark. Just as the school record once was a wistful thought, that state mark is starting to get into focus. And if he continues to post the times he's been running, he'll go into the state meet with a bullseye on his back.
That's OK with him, though. Simpson is ready to no longer be the underdog.
"You just have to be confident enough in yourself and put that thought in the back of your head that you're going to be able to do this and get the job done," he said.
Photos: Billings Senior vs. Billings Skyview track and field dual meet
Billings Senior Billings Skyview dual meet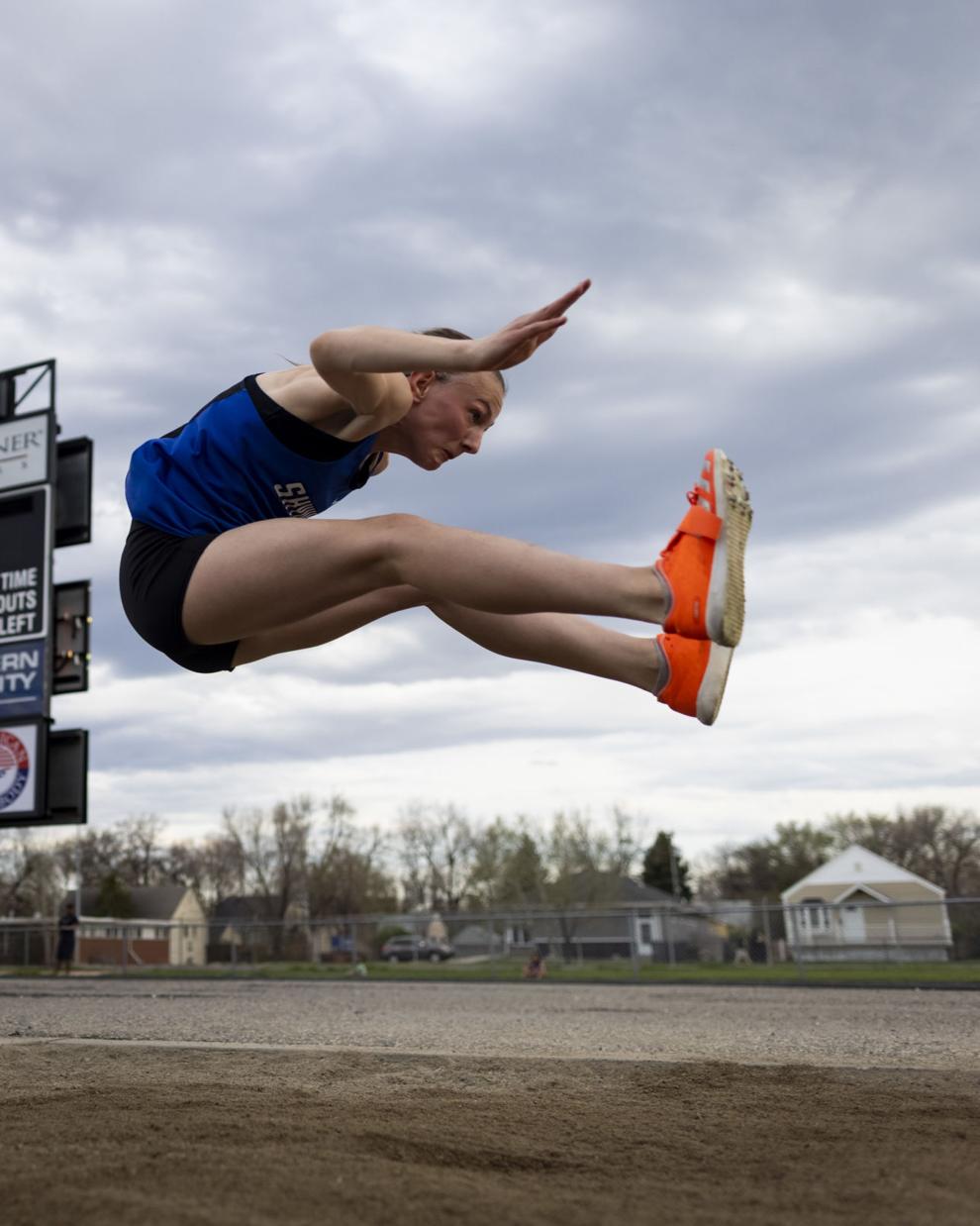 Malikye Simpson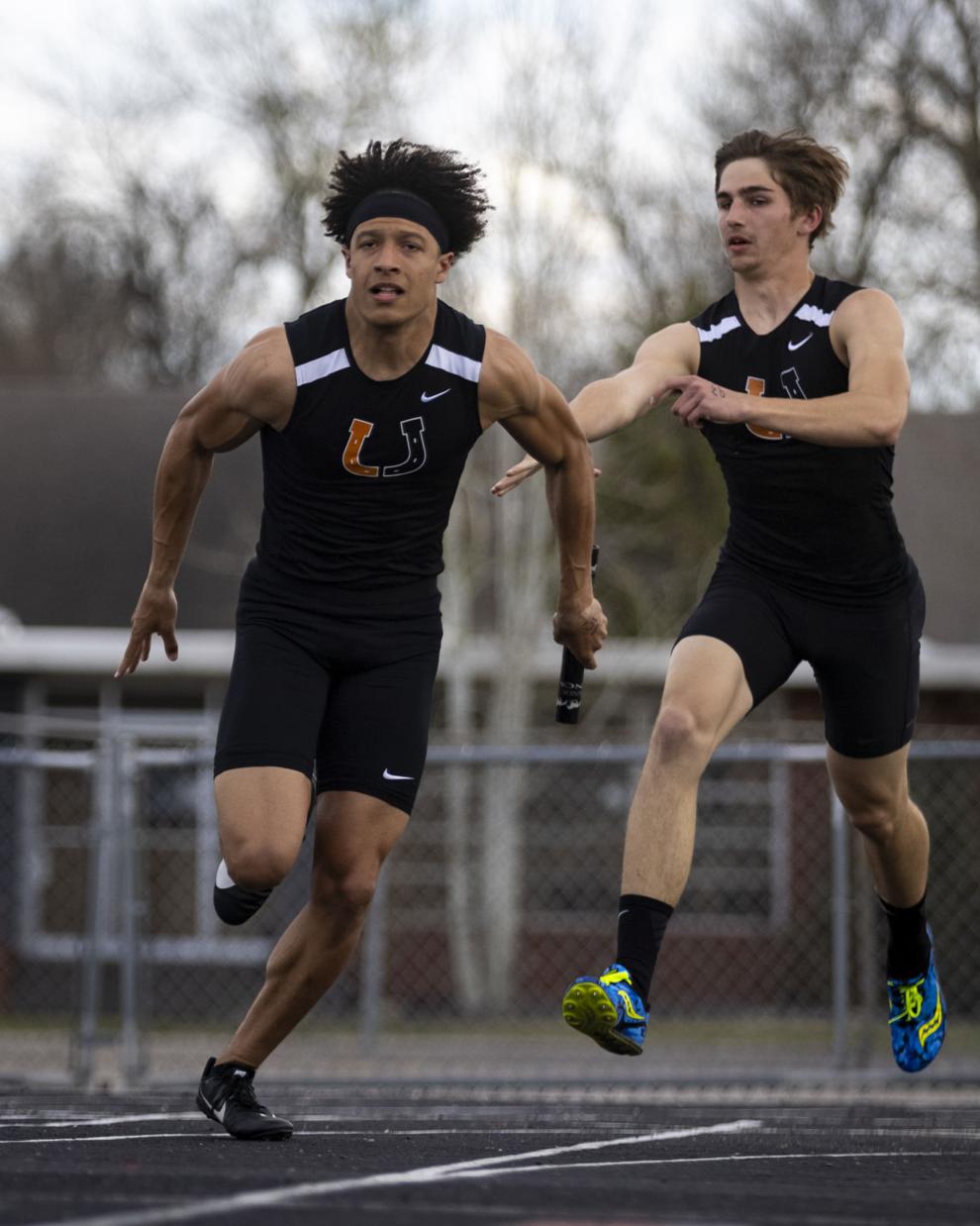 Billings Senior Billings Skyview dual meet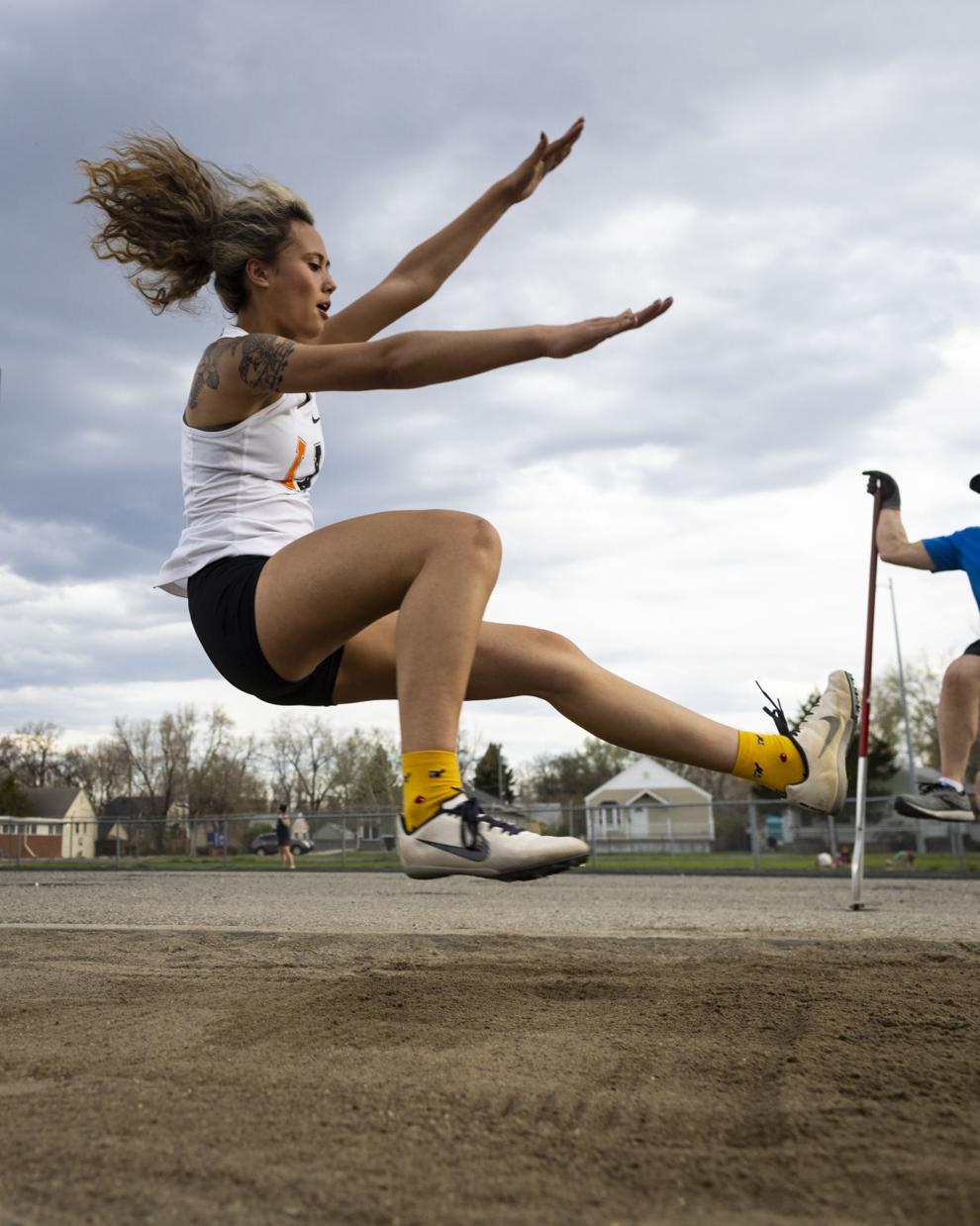 Billings Senior Billings Skyview dual meet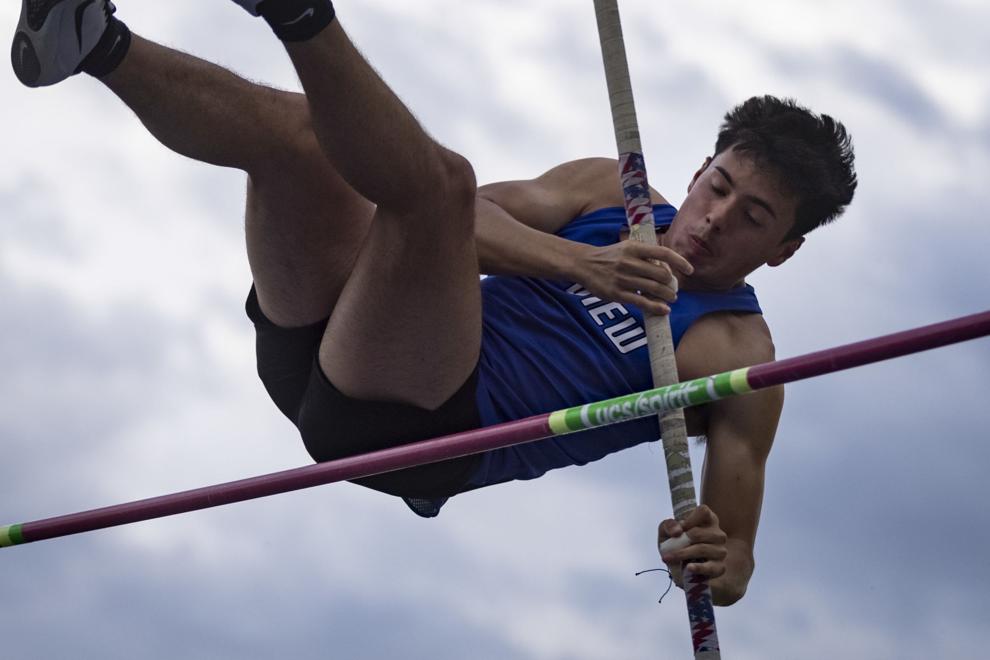 Billings Senior Billings Skyview dual meet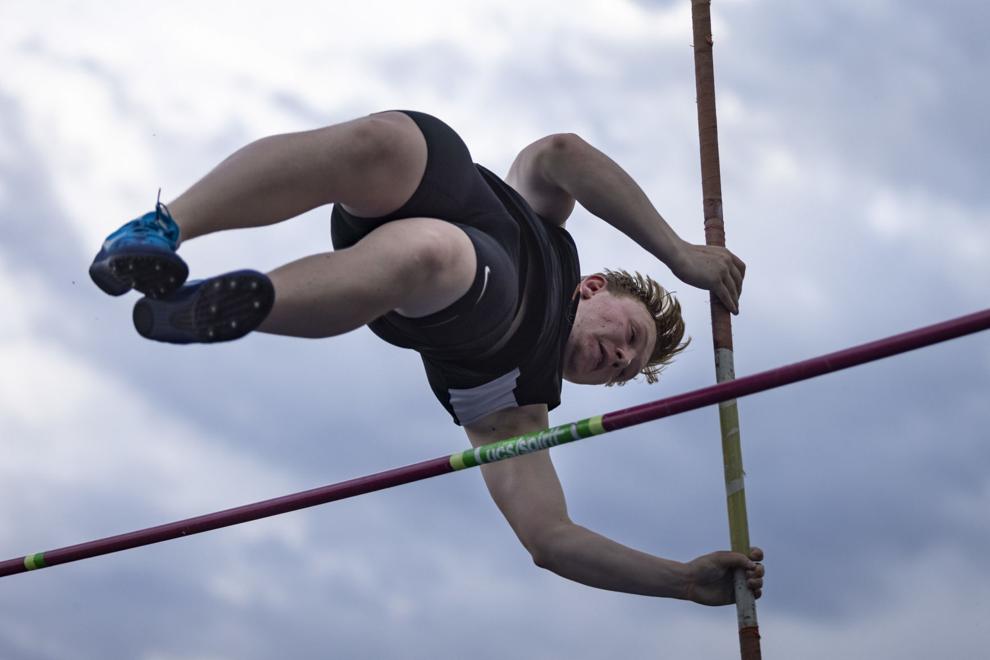 Billings Senior Billings Skyview dual meet