EAST HELENA — For the first time, varsity volleyball was played in East Helena High School's gymnasium on Friday night. Despite fighting back to make the third set interesting, the Vigilantes fell to Corvallis 3-0 (25-9, 25-6, 25-16), keeping them winless on the young season.
"Corvallis is a great team. Well-coached, very talented," East Helena head coach Karla Layson said. "You can tell that senior leadership is strong. I have to commend my girls, too. They came out and saw what Corvallis had to offer and did their best to adjust. I'm really proud of the adjustments they made as the game went on."
Senior Madeline Gilder paced Corvallis with 14 kills in the win and Paige Colaprete added six of the team's 17 aces. Hailey Anderson and Jessica Saturday each notched three digs and Tahnee Lewis had 14 of Corvallis' 21 assists on Friday.
"There's a lot of good talent across the team," Corvallis head coach Halie Benson said. "Obviously [Madeline] Gilder is the standout, but we've got more than just her. That's how we dominate games like this. Everybody is spreading it around."
East Helena, now 0-2 on the season, may still be searching for its first varsity win, but a third set that saw the Vigilantes stick with Corvallis, showcased the team's ability to make meaningful adjustments mid-game.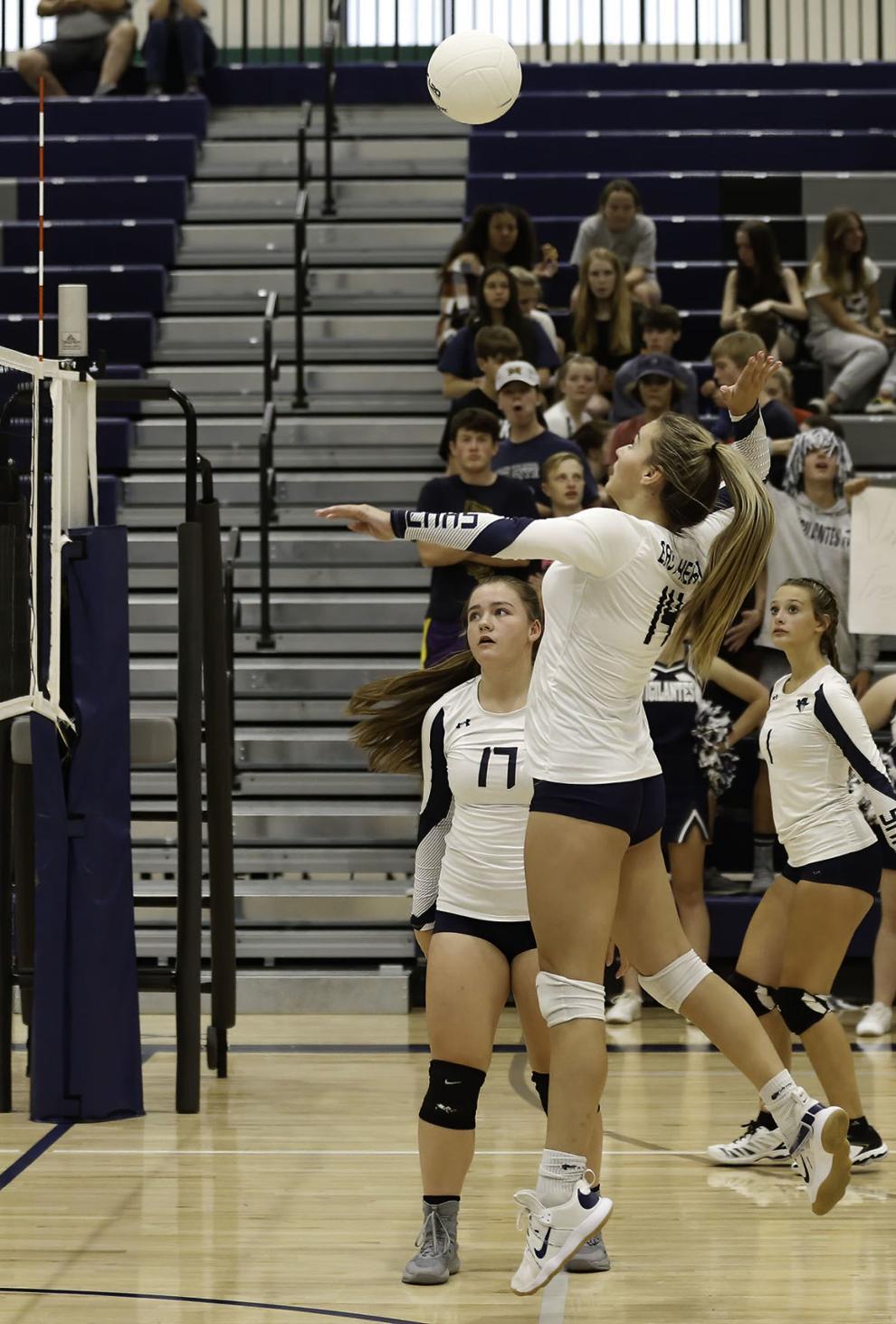 "We really talked to the girls about how strong Corvallis' outside hitters were and they were coming in a lot faster than what our girls were used to," Layson said. "We talked to our blockers about adjusting and getting up a little bit quicker on that and our back row being set and ready to play on that. That was the biggest difference."
Sophomore Dymon Root picked up three kills on Friday night and Teagan Wigen was credited with three of East Helena's four assists. Dru Lindsey notched eight digs and Ella Picket and Wigen added two aces each.
"If you're looking at this as the starting point, I'm very happy with where we're at," Layson said. "I told the girls that if they eliminate a lot of our unforced errors -- just kinda silly errors that we gave them -- and we've got some great pieces to start with and to build on. I told them to be ready to come to play on Monday, it's going to be a great day."
Corvallis moves to 2-1 on the season with the win.
"Teamwork. Playing our game. That's how they play," Benson said of her team. "That's what they're capable of and when they play their game they're pretty impressive."