BILLINGS — Due to COVID-19, Class AA switched to a playoff format to determine its state volleyball champion this year. Class A, B and C stuck with state tournaments played over three days at neutral sites. Those tournaments will run this Thursday through Saturday in Sidney (Class A), Shelby (B) and Malta (C).
Here's a look at all three classifications:
Class A
2019 champion: Corvallis
2020 field: Billings Central, Columbia Falls, Corvallis, Glendive, Hardin, Havre, Polson, Ronan.
Storyline: Corvallis knocked off two-time defending state champion Billings Central in three sets last November for the title. This season has been more inconsistent for the Blue Devils, who opened the Western A divisional tournament with a three-set loss to Ronan. Four days later, they swept the Maidens for the West's third seed. Corvallis will play Hardin, the East's second seed, in the first round Thursday. Ronan will open state tournament play against Central, which rolled to the Eastern A title with only two total losses, both to three-time defending Class B state champion Huntley Project. The Western A champion is Columbia Falls, which is undefeated and has barely lost any sets this season.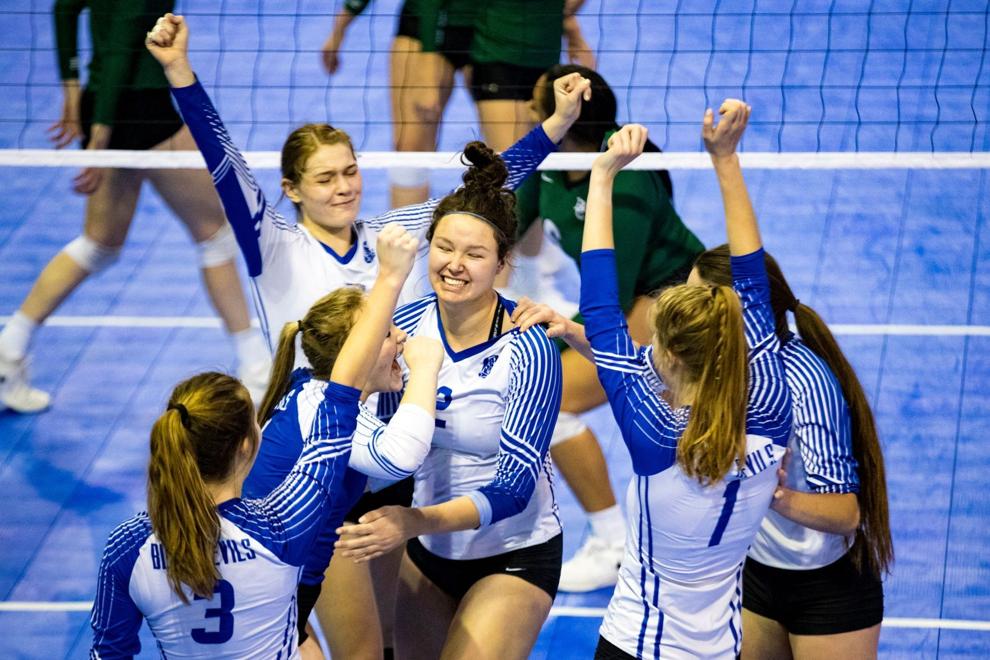 Class B
2019 champion: Huntley Project
2020 field: Anaconda, Choteau, Colstrip, Fairfield, Florence-Carlton, Huntley Project, Joliet, Thompson Falls.
Storyline: Huntley Project didn't merely earn its third straight state title last November — the Red Devils beat Southern B rival Joliet in five sets for their record-setting 100th straight victory. Joliet ended that streak at 101 on Sept. 3, and the J-Hawks topped Project again in three sets on Oct. 30 for the District 4B title. But like they did after the Sept. 3 loss, the Red Devils responded with a win over Joliet, in three sets Saturday for the Southern B Divisional title. If Project wins its first-round match against Florence-Carlton on Thursday, it will likely face Northern B winner Choteau, which has not lost to a Class B team this season (its only defeat came in five sets against Class C Manhattan Christian on Aug. 29, the first day of the season). Joliet will face Fairfield in the first round, and if the J-Hawks win, they will likely face undefeated Western B champion Anaconda  in the quarterfinals.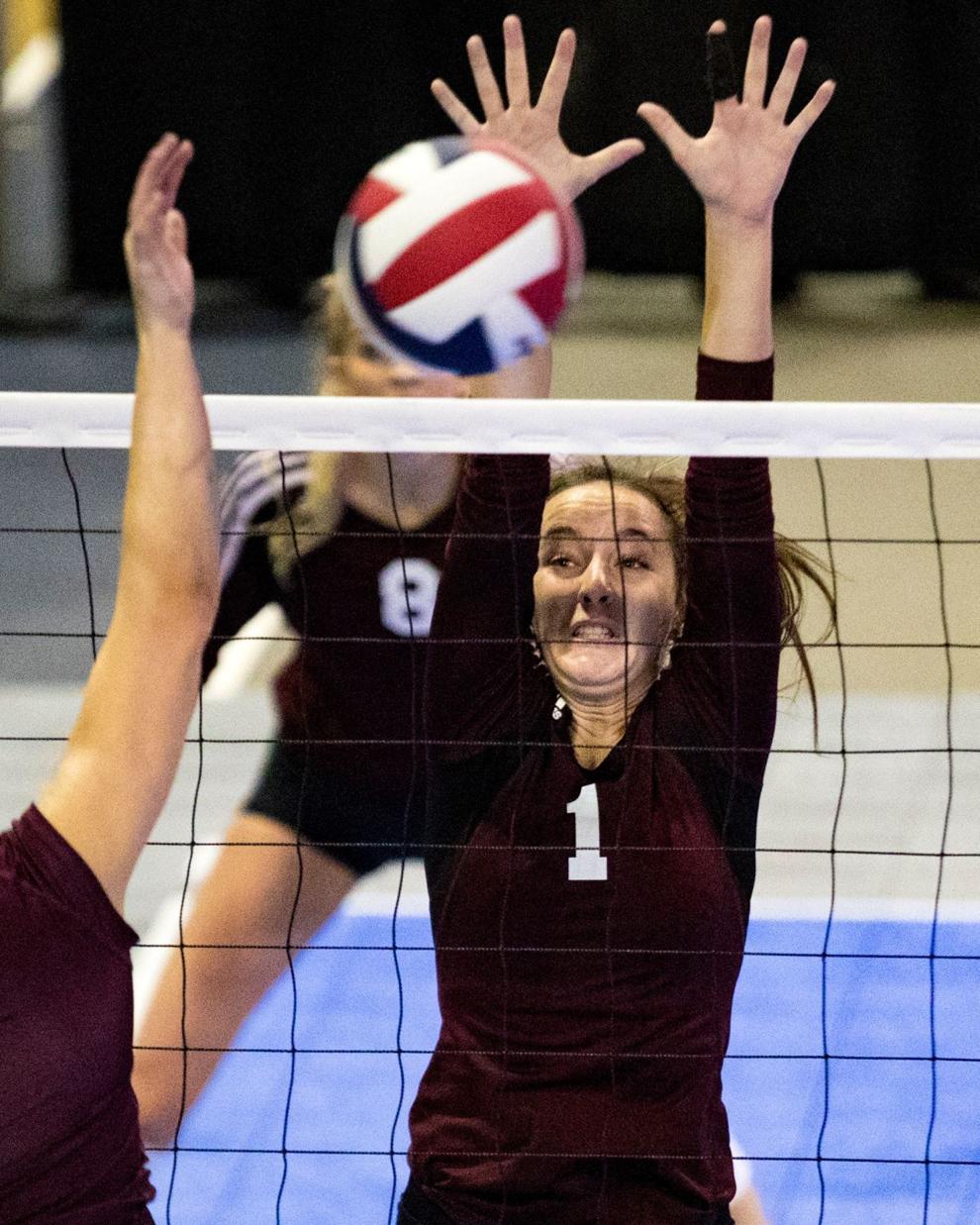 Class C
2019 champion: Manhattan Christian
2020 field: Bridger, Charlo, Fairview, Fort Benton, Manhattan Christian, Melstone, Plentywood, Simms.
Storyline: Manhattan Christian did not take the easiest path to last year's state title. The Eagles lost to Bridger in the undefeated semifinal, forcing them to beat defending champion Belt in the third-place/loser-out match to set up a rematch with Bridger. Manhattan Christian had to beat the Scouts twice to win the state title, and that's exactly what it did. This season, the Eagles have lost two total sets since their five-set win over Choteau in the season opener. Charlo and Fort Benton, the Northern C champion, are the only other teams to take a set against Manhattan Christian. Southern C champion Bridger has been just as dominant, sweeping every match after getting swept by Huntley Project to begin the season.