Class AA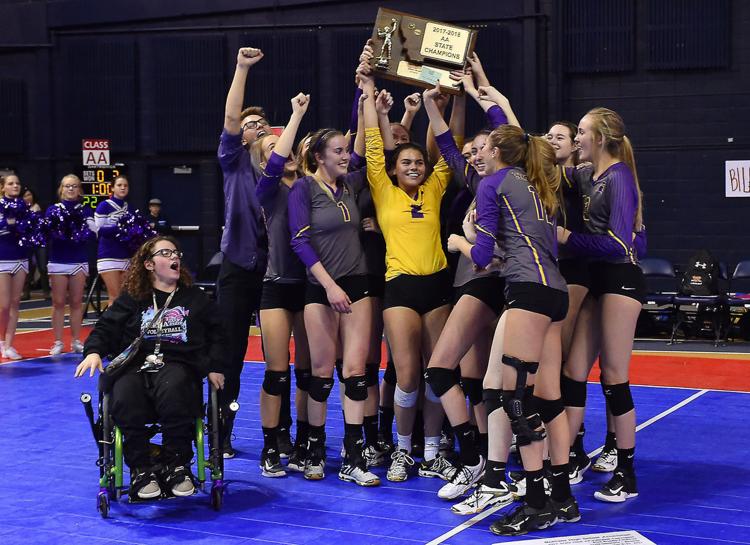 2017 champion: Missoula Sentinel
The field: Billings West (18-10), Billings Senior (25-7), Bozeman (21-7), Great Falls CMR (17-13), Helena (21-6), Helena Capital (24-2), Kalispell Flathead (19-11), Missoula Hellgate (11-15)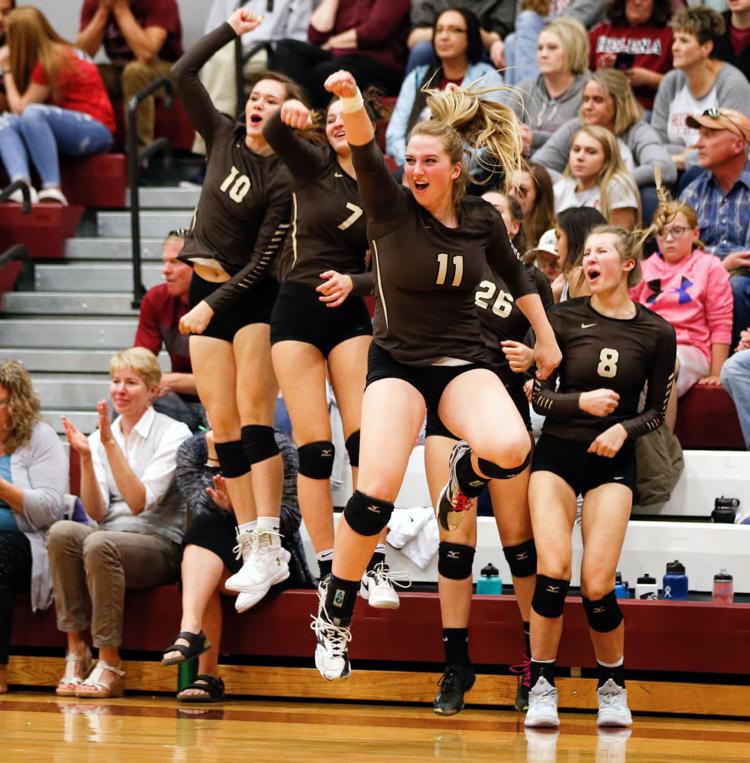 Overview: Two-time defending champion Sentinel didn't make it out of the playoff round, making AA the only classification without a returning champion. Capital has had a dominating season, losing to only Helena and Senior (in a best-of-3 match at the Great Falls Invitational). Calling the Bruins the favorite, though, doesn't overshadow the fact there are a handful of teams capable of tripping up them up. West and Bozeman tied atop the Eastern AA (the Golden Bears won the tiebreaker to get the top seed) and Senior is the two-time runner-up. By finishing second in the West, Helena High gave the capital city its first 1-2 league finish in city history.
Interesting first-round matchup: Senior vs. Helena. On paper, this one appears to be the most evenly matched, though the Broncs have been searching for consistent play since losing standout Kola Bad Bear to a knee injury last month.
Fun fact: CMR ended a tourrnament drought by qualifying. The Rustlers' last state appearance came in 2009. Butte has the longest absence; the Bulldogs haven't been to state since 2006.
Class A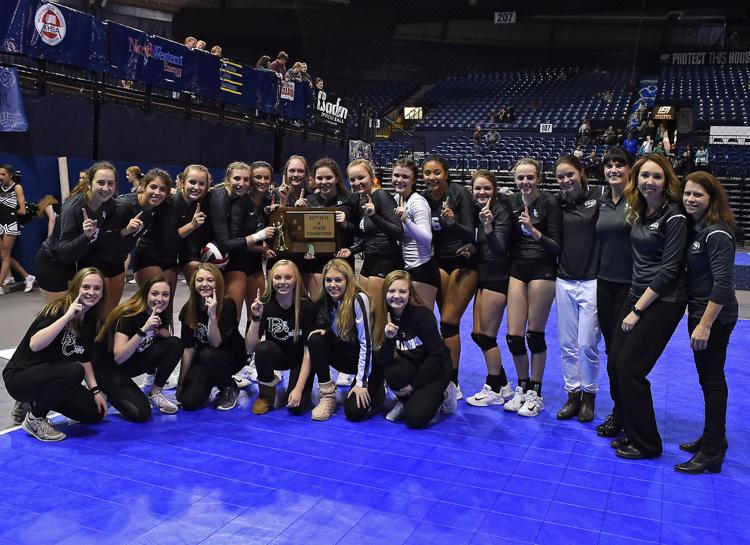 2017 champion: Billings Central
The field (records as provided): Belgrade (26-2), Billings Central (21-6), Columbia Falls (15-7), Corvallis (23-4), Glendive (24-9), Hardin (15-13), Libby (21-5), Whitefish (13-8)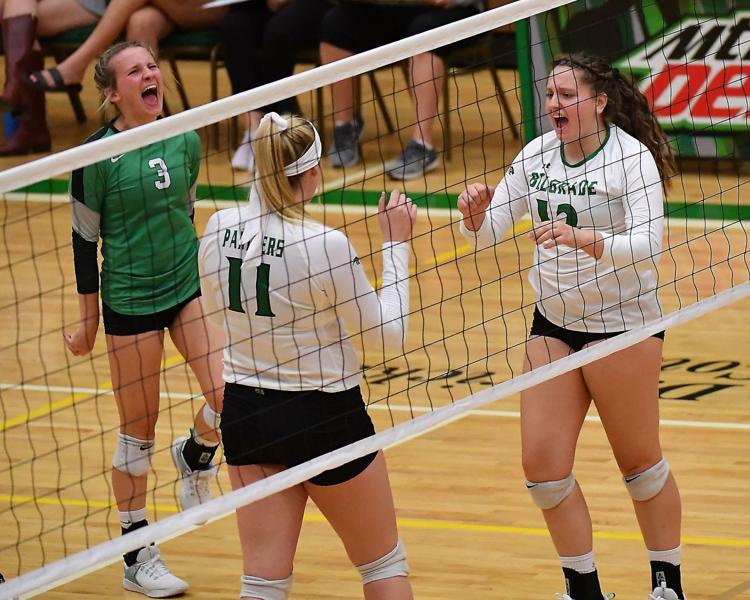 Overview: Determined to make its final season in Class A a memorable one, Belgrade has put together an impressive regular season. The Panthers, who will play in AA next season, have dropped just eight sets and haven't lost to a Class A team (Class AA Billings Senior and Class B Huntley Project are the two teams to beat Belgrade). There are some good challengers, but defending champ Billings Central is 0-4 against the Panthers this season and Belgrade won its only meeting with Corvallis. Libby took fourth a year ago, meaning last year's top four teams all return. But challengers to the Panthers will have to solve Belgrade's balance and effective serving.
15
Tiebreaker Sat 11/10 3 p.m.
Interesting first-round matchup: Libby vs. Hardin. The Loggers put together another fine season, while the Bulldogs, one of two newcomers to the field (Columbia Falls the other) seems to be playing to its potential in the postseason.
Fun fact: Glendive has reached the state tournament in back-to-back years for the first time in school history.
Class B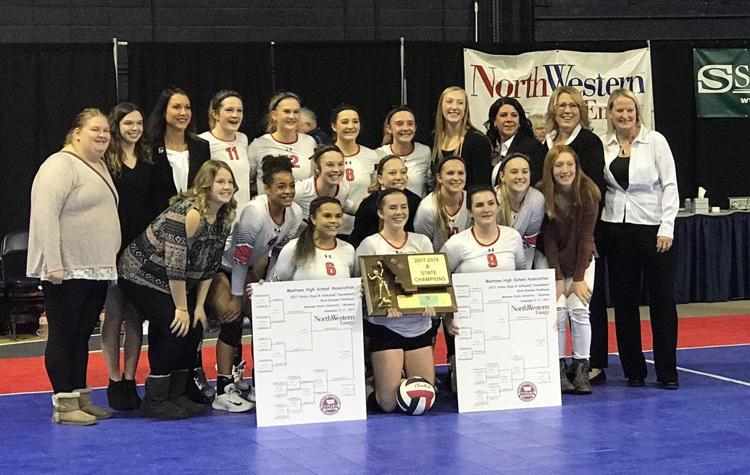 2017 champion: Huntley Project
The field (records as provided): Choteau (21-0), Deer Lodge (17-5), Fairfield (17-8), Florence (19-2), Huntley Project (30-0), Joliet (19-10), Roundup (21-10), Wolf Point (23-3)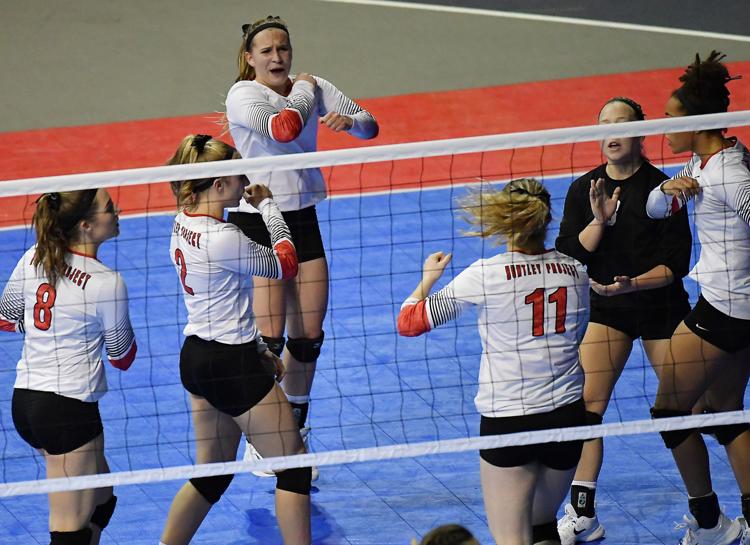 Overview: The defending champion Red Devils have reached the championship round each of the last nine seasons, and their regular season gave little indication that that run might be over. The Red Devils have won 63 consecutive matches dating back to last year, a run that includes a win earlier this season over Belgrade, which has its sights set on the Class A title. Last year's runner-up, Florence, who, like Huntley Project owns a win over a Class A tournament team (Corvallis), is back to take another jab at the Devils. And Choteau returns to the state tournament after missing out last season, ending a run of 10 consecutive trips.
Interesting first-round matchup: With three 6-footers, Wolf Point plays its first state-tournament match since 2009 against the defending champion Red Devils.
Fun fact: Roundup was the state power in the early 2000s, winning titles in 2000, 2001 and the winter and fall of 2002 (remember the season switch with girls basketball then?) under Rocky Mountain College coach Laurie Kelly. Well, Roundup alum Alicia Godfrey has the Panthers back at state for the first time since 2005.
Class C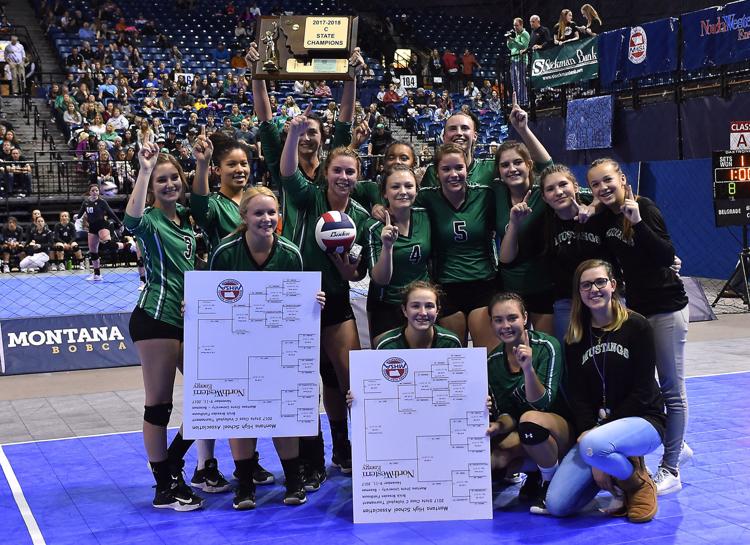 2017 champion: Ennis
The field: Belt (27-2), Bridger (25-2), Ennis (14-1), Hobson-Moore-Judith Gap (26-8), Manhattan Christian (19-4), Plentywood (18-8), Scobey (16-4), Simms (18-4)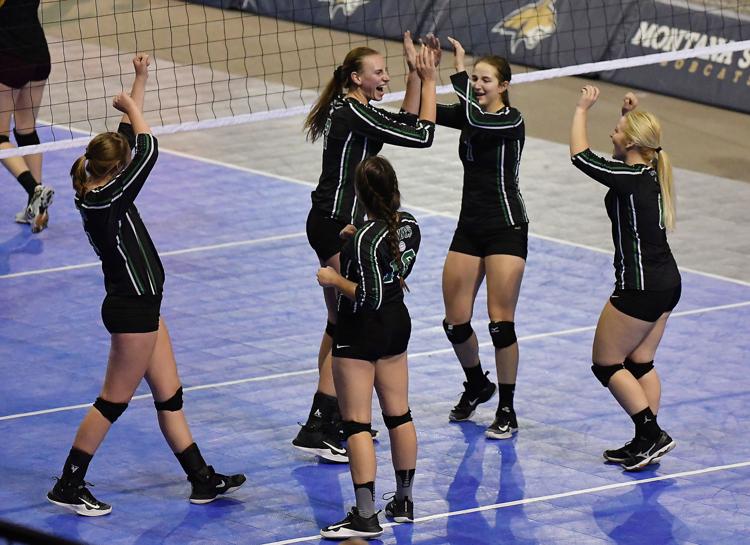 Overview: There seems to be a lot of title contenders again in the field. Of the four returning teams – Belt, Bridger, Ennis and Scobey -- only Scobey didn't make it to late Friday night at last season's tournament. Ennis gained its shot at a repeat by emerging from a powerful Western Division, along with division champ Manhattan Christian. Belt, the 2016 title winner was last year's runner-up, and Bridger was fourth. Belt has reached the state championship match each of the last three seasons and has reached state eight straight years and all seven years under coach Christine Gondeiro.
15
Tiebreaker Sat 11/10 3 p.m.
Interesting first-round matchup: Scobey vs. Ennis. The Spartans, with eight returning players and looking to improve on last year's 0-2 showing, draw the defending champs right away after making the 450-mile trek to Bozeman.
Fun fact: Simms has three sets of sisters on the roster: Lissy and Janessa Willekes; twins Madison and Mackenzie Wiegand; and Draylen and Taylee Sawyer.