BOZEMAN — When the state volleyball tournament gets underway Thursday at Montana State's Brick Breeden Fieldhouse, all four state champions will be there to defend their titles. Can Helena Capital, Billings Central, Huntley Project and Belt make it the first time in state history that all four champions repeat? 
Here's a quick look at each classification:
Class AA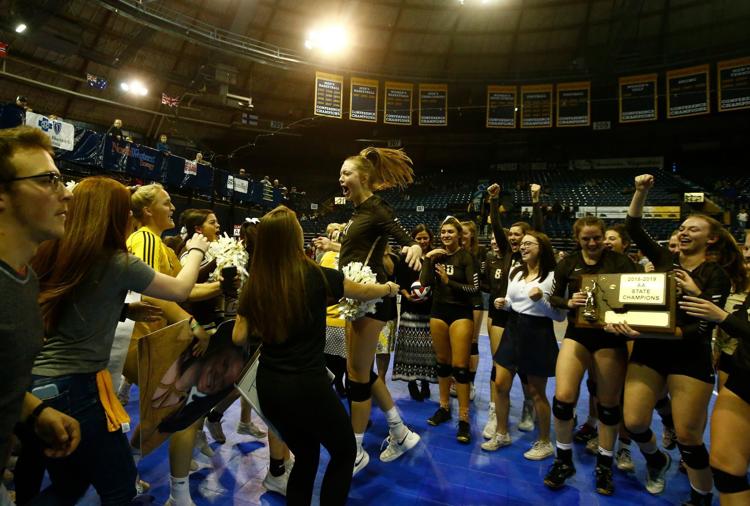 2018 champion: Helena Capital
2019 field: Helena Capital (22-0), CMR (23-1), Helena (18-4), Bozeman (18-3), Billings West (22-7), Billings Senior (13-14), Butte High (13-9), Missoula Sentinel (12-11).
Storyline: When it comes down to it, every team is chasing Helena Capital, which is loaded with three NCAA Division I players. Setter Audrey Hofer is committed to Montana State, Paige Bartsch is going to Boise State and senior Sarah Ashley just signed with Montana. Led by Rebecca Cleveland, the Bruins are unbeaten and their biggest threat to the state title could be Helena, which enters with just three losses and as the No. 2 team in the coaches poll. Great Falls CMR is the top seed from Eastern AA and is another threat along with Billings Senior and Billings West.
Fun fact: For the first time since 2006, Butte advanced to the state tournament thanks to an upset win over Kalispell Glacier last week. The Bulldogs have made some adjustments near the end of the season and head coach Jeni Hope will lead her squad into the opening round against CMR.
Class A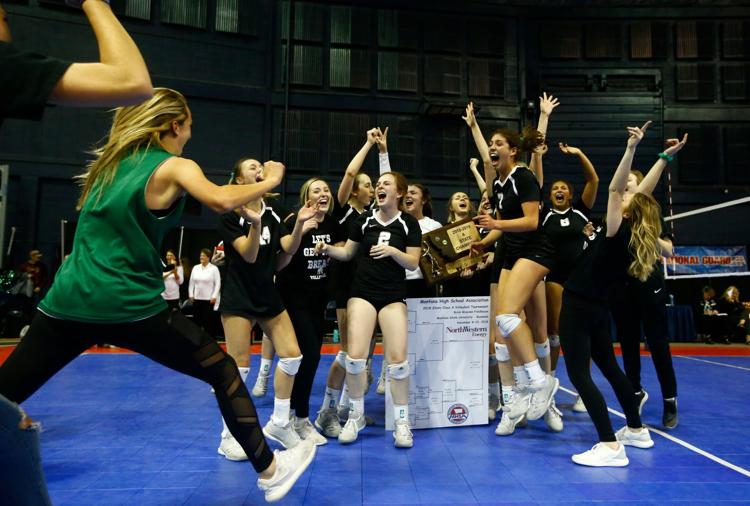 2018 champion: Billings Central
2019 field: Billings Central (24-3), Butte Central (13-5), Columbia Falls (15-3), Corvallis (12-1), Glendive (23-13), Hardin (12-11), Havre (14-2), Polson (10-5).
Storyline: If Billings Central wins the state title again, it becomes the first Class A program since Whitefish (2004-06) to win three in a row. The Rams will see some familiar faces, though, trying to prevent that: Columbia Falls and Corvallis have been regular challengers, though the team that has been runner-up each of the past two seasons, Belgrade, is now at the Class AA level. Columbia Falls was the last title-holder before Billings Central (2015 and 2016) and Corvallis was the 2013 champion. In fact, five of the programs in the field have won state titles. Glendive, Butte Central and Polson are seeking their first.
Fun fact: Hardin coach Tiffany (Moullet) Lynch played for Huntley Project coach Iona Stookey and won three state championships with the Red Devils. Project's first state championship was in Lynch's freshman year (2003).
Class B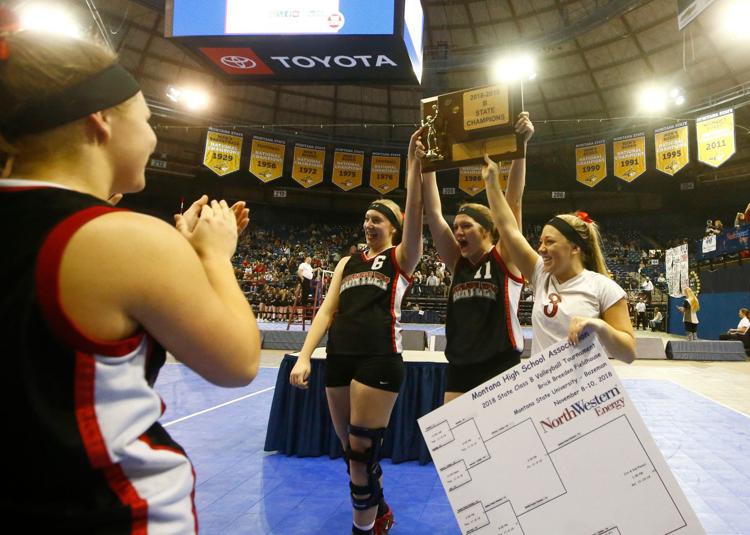 2018 champion: Huntley Project
2019 field: Anaconda (18-7), Choteau (23-2), Florence-Carlton (19-2), Glasgow (18-3), Huntley Project (29-0), Joliet (21-8), Shelby, Townsend (16-5).
Storyline: Huntley Project goes to Bozeman intent on winning its third consecutive state title. The Red Devils have won 96 matches in a row, a streak that dates back to 2016, when Red Lodge defeated Huntley Project for the state title. Unless someone dethrones them, it will be the 12th title for the Red Devils and coach Iona Stookey, tying them with Billings Senior and former coach Jeff Carroll for the most in state history. Florence-Carlton, making its 10th consecutive trip to state, returns with hopes of taking away the title. Project and Florence met in last year's final, and, interestingly, those teams could meet in Thursday's second round if they both win their opening matches. Joliet is the only team to take a set from the Red Devils, who have a 79-2 sets record.
Fun fact: Anaconda is back in the tournament field for the first time since 2014. That was also the Copperheads' final season at the Class A level.
Class C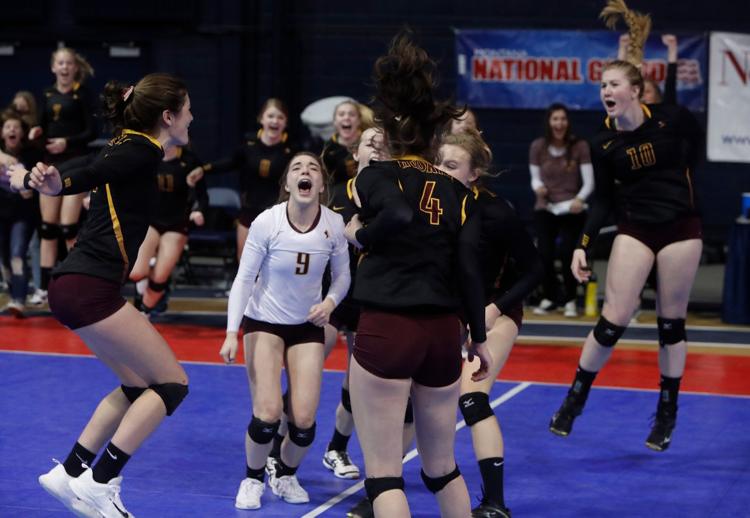 2018 champion: Belt
2019 field: Bridger, Belt (29-7), Fort Benton (18-7), Manhattan Christian, Plentywood, Westby-Grenora, Charlo, Roy-Winifred (21-1).
Storyline: The Belt Huskies will be back and looking to win a second consecutive state championship, yet some familiar foes will be in their way. Bridger has a new head coach for the first time in decades after finishing as runner-up to the Huskies as Lena Kallevig leads the Scouts into action as champs of the Southern C. Wayne Moorman, who led Bridger to 10 Class C state titles, has stepped away but the field should be as tough as ever with Manhattan Christian, Plentywood and Fort Benton, the divisional champions from the West, East and North. Belt should also be a contender and might be the toughest of all the No. 2 seeds, along with Roy-Winifred.
Fun fact: Belt will be looking to win its second straight championship, as well as its third in the last four years. No team in Class C has successfully repeated since Gardiner won three in a row from 2012-2014.