Butte Central volleyball player Sophie Sullivan and the rest of the Maroons are in a rare, fortunate place in high school sports: the team didn't lose a single player this offseason. The Maroons return their entire team, and Sullivan's inclusion for the beginning of the season is even more fortunate.
Last May, Sullivan's chances of starting the 2019 volleyball season with Central were slim. Sustaining a hip injury just a few months before the start of the season, the defensive player faced a tall order if she wanted to begin her senior year on the court.
"During the summer, I was doing rehab three, four times a week," Sullivan said. "On my own, with a physical therapist and working with pain management doctors, surgeons in Bozeman. It was a lot of work and downtime to get here, but I listened to what they said and put in the work."
While hip surgery and intense rehab is a tough ask for anyone, this was not Sullivan's first rodeo: she had injured the same hip earlier in her high school career. The prospect of missing playing time, in her senior year no less, had become a possibility once again.
Impressively, Sullivan got back on the proverbial horse, despite the fact that her second venture into hip surgery was a more difficult process, both inside and outside the operating room.
"The surgery was more complicated, and the recovery was a lot harder," Sullivan said. "I didn't think I was going to be back in time for the season, and that upset me. In the end it all worked out and I'm getting to play. Coming out in my senior year with all my friends and the same team as last year, it feels good and I think we'll have a good run this year."
The Maroons' play on the court is all Sullivan is focused on now, as with her head coach Becky Hancock. To their credit, the return of Sullivan and the entire squad of last season has seen Central start strong, opening to a 4-2 record in their first six matches.
Hancock credits the Maroons' solid start to being able to build off of the chemistry from last year as well as adding depth in the 2019 edition of Butte Central volleyball.
"We've had a good start," Hancock said. "We have an experienced squad right now. It's nice to have a returning team back so you can just build off of where you ended last year. We have depth on the bench, I have a lot of options, and I like what I'm seeing right now."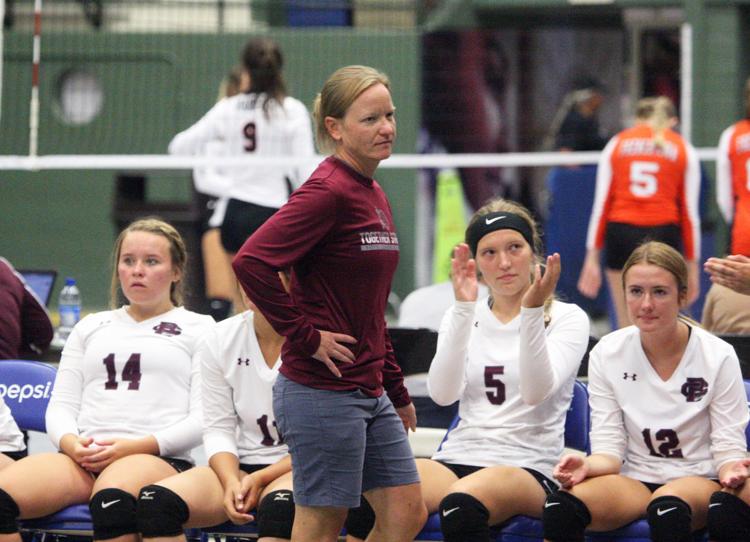 Hancock made it a point to express the value in the team rather than the individual, and that Sullivan's timely return is only helping the team sync up as Central progresses through the early parts of the season. All that's left is for Sullivan and her senior teammates to communicate and master that team chemistry.
"We've had some experiences being leaders already," Sullivan said. "And we have to communicate better, we need to get louder. But we're transitioning well. We get a second run at it. We have people that look up to us, and we have to make it count."