MISSOULA — It could be next week or it could be next month.
Or maybe, just maybe, everything will go off without a hitch and Montana's 2020 high school fall sports season will be completed minus a COVID-19 interruption.
Regardless, the unknown makes for a different kind of mindset for volleyball coaches like Kalispell Glacier's Christy Harkins and Missoula Big Sky's Mathew Pimentel. That goes for both practices and match days.
"Honestly it's a coaching challenge," said Harkins, whose Wolfpack picked up their first win at Missoula Big Sky Saturday, 25-13, 25-20, 25-11.
"This is my 29th year as a coach and I kind of have a progression of things I like to do. I can't do that this year. I feel like we need to get everything in right away in case that's all we get. It's just really different."
With nine seniors on the varsity roster, there's a strong sense of urgency for the Glacier team. That includes 6-foot-2 senior middle hitter Emma Anderson, who was dominant Saturday with 13 kills and three blocks.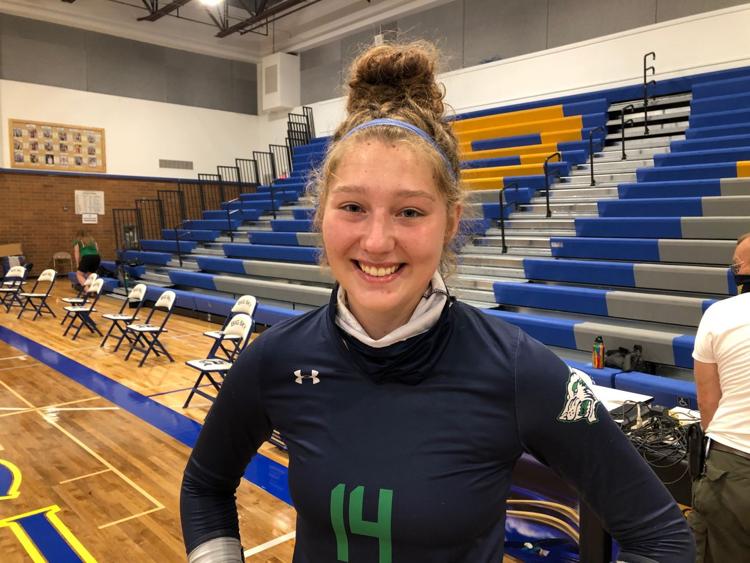 "Our last three years we haven't even made it to state, and with not even knowing if the season is going to be able to get finished, we just want to win every game we can," Anderson said. "We just have to know that every game, every practice could be our last. You really never know. It makes us work harder because we don't want to regret anything."
The Wolfpack (1-1) certainly won't regret anything about their day in Missoula. After losing a five-set home marathon against Sentinel on Tuesday, they stormed out of the gate against Big Sky (1-1). Senior Kaylee Fritz provided an early spark at the service line as the visitors raced to a 16-5 lead.
"We came in confident and we started off a little slow," Pimentel said. "We picked it up a little bit in the second set but after Glacier got back on us, we kind of fell apart as a team.
"But it's the second match of the season and I know these girls and how they'll come back. I think they'll be just fine."
The Eagles raced to an 18-10 lead in the second set with the help of Beth Hicks' rock-solid serving. Then Anderson took over at the net, piling up kills as Glacier reeled off six straight points when the score was knotted at 19-19.
"We tweaked a few things, got back in the gym and practiced a few things after Sentinel, just cleaning it up," Harkins said. "We're starting to feel a groove a little bit. We focused on serving in practice and that helped today."
After battling Big Sky to a 6-6 tie early in the third set, Glacier seized control. The Wolfpack won 19 of the next 25 points to secure a sweep.
Fritz led Glacier in assists with 28 and aces with four. Senior Morgan Hernandez had 15 digs. For Big Sky, Hadlea Fred collected five kills and two blocks and Kami Cutting piled up 11 assists.
Big Sky will be back in action Tuesday but its match has been moved to Helena. That means two trips to the Capital City this coming week, with the Bengals on tap for Tuesday and the powerhouse Bruins next up on Saturday.
"With COVID and the restrictions and all that stuff, we're making it the best we can make it," Pimentel said. "We're practicing as hard as we can and trying to make every game count because nothing is promised. It could all go away in one day."