MISSOULA — Bryson Danzinger is looking for a fight once wrestling season ends.
Mixed martial arts have fascinated the Missoula Sentinel junior as far back as he can recall, a love that got its start from his father's love for the sport. But it was not until facing disappointment at the state wrestling tournament last season that Danzinger decided to venture into the world of cage fighting.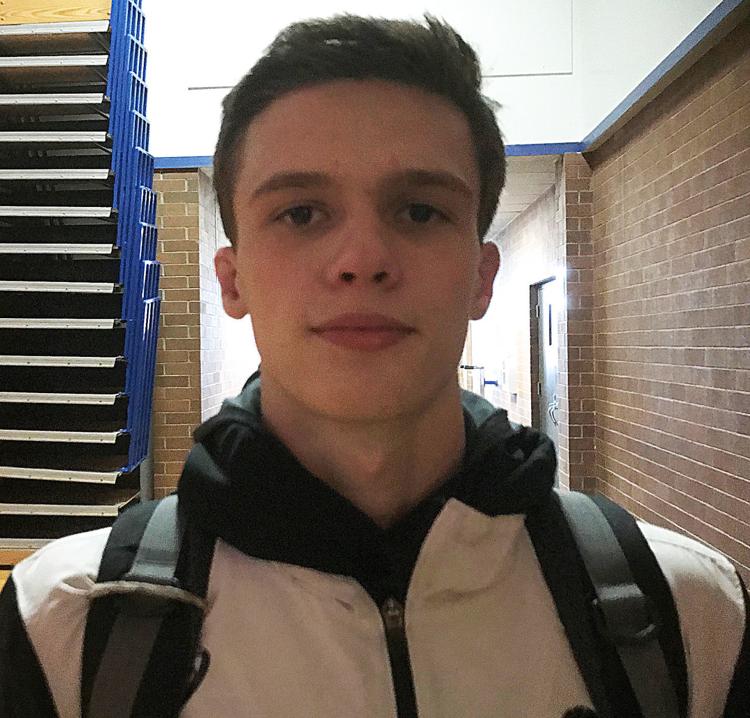 He trained over the summer with the Dogpound Fight Team, which is based out of Ridge Fitness in Missoula, learning jiu jitsu, kickboxing, and Muay Thai.
Much of his past offseason was spent in that gym.
"After state I was definitely disappointed with how it turned out," Danzinger said following the Spartans' 57-18 win over Missoula Hellgate Wednesday in the Garden City Duals at Big Sky. "I was definitely looking for a medal … definitely disappointed, but wanted to get back to it, wanted to get tougher, wanted to get mentally stronger, so I definitely worked on my mental aspect as well as my physical aspect."
Once the wrestling season came back around, Danzinger hung up the fighting gloves and went back to focusing strictly on grappling. He says the transition back to wrestling has not been too difficult, but there are significant differences between the different fighting disciplines.
"It's definitely weird to transition back and fourth, especially with jiu jitsu, you can be comfortable on your back where in wrestling it's the exact opposite," said Danzinger, who wrestles at 120 pounds. "You definitely have to transition and switch the mindset. But a lot of things do carry over and help out with each other."
Jiu jitsu, in particular, has been helpful advancing his folkstyle wrestling skills. Grappling and ground fighting are huge parts of jiu jitsu, which, like folkstyle wrestling, does not allow for strikes.
Scramble situations on the wrestling mat are ideal for Danzinger to use some of his moves from jiu jitsu. He found himself in one Wednesday night against the Knights.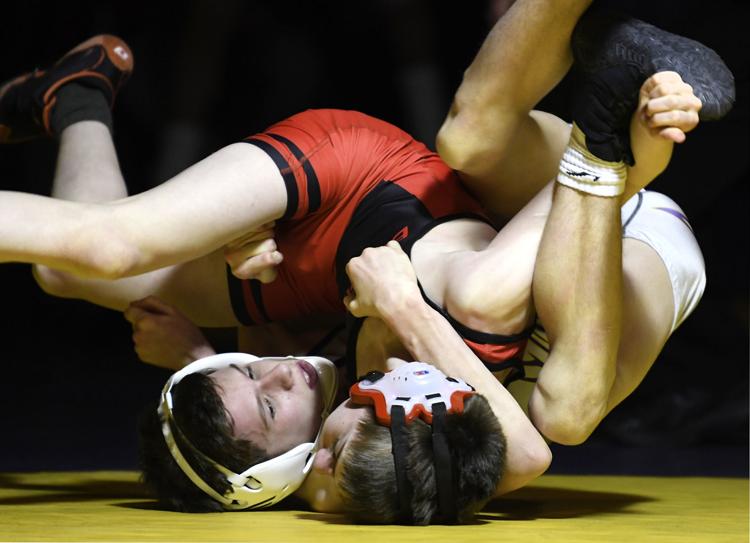 Hellgate freshman Conner Fitzpatrick got an early takedown of Danzinger, who found himself in a couple dangerous spots throughout the early part of the match. Danzinger's work on the bottom, however, then proceeded to score when he hit a slick reversal.
Once the Spartan junior got Fitzpatrick on his back, it was not long before he recorded a fall.
"I've made a huge jump in my ground game just being able to scramble out of positions just from learning jiu jitsu and learning that craft over the summer," Danzinger said. "It's been really fun."
Sitting at 28-12 this wrestling season, Danzinger should have a chance to place at state. He fell just one win short of the podium last year, falling to Great Falls' Easton Shoupe in the consolation quarterfinals.
As the wrestling season moves toward state, Danzinger likes where he is at, as do his coaches.
"He's a little more confident this year and some of his technique has been fine-tuned a little bit," Missoula Sentinel coach Jeremy LaPorte said. "I think he's just wrestling with more confidence."
The same confidence that has brought him 28 wins so far this year is the same confidence that got Danzinger into a serious fighting gym.
It is also the same confidence that might just land him a career-opening fight later this year.
"I'm definitely planning on really starting to train, go into a full training camp right after wrestling season just to stay in shape and hit that," Danzinger said. "I'll probably look for a fight in Montana, amateur league fight, get my feet on the ground for martial arts."