WORDEN — Enthusiastic. Eager. Energetic. Ready to learn. Excited.
Those are some of the words and phrases one could use to describe the two new wrestling programs competing at the 29th Annual Huntley Project Duals on Saturday at Huntley Project High School.
Lockwood, which competes in Class A, and Class B Red Lodge both started wrestling programs this season, although under different circumstances.
Lockwood opened a freshman academy this school year and is coached by former Billings Skyview standout Beau Malia, who won four State AA titles for the Falcons and graduated in 2004. Malia explained that next year Lockwood will have freshmen and sophomores at the high school, the following year there will be freshmen, sophomores and juniors and in year four this year's freshmen will be seniors and the first graduating class at the school.
With five freshmen on the roster, there are bound to be ups and downs for the Lions.
"These kids who are just figuring out the game are doing a great job," said Malia, who was an assistant coach for five years at Skyview and is a first-time head coach. "It's a learning curve for all of us."
"My expectations are the same as the kids'. We are getting better every day. It's the basics of wrestling and the fundamentals. With freshmen wrestling varsity, some wrestlers don't wrestle varsity until their third or fourth year in competition. But for them, every match is a varsity match."
Red Lodge is coached by Nate Anderson. Anderson is a high school math teacher at Red Lodge High School and a native of Custer, South Dakota. He was a two-time place winner in high school and went on to compete for the United States Merchant Marine Academy in Kings Point, New York.
Currently there are 16 wrestlers, including two females, on the team at Red Lodge and the team recently added two more wrestlers after the Rams held their first home matches of the season earlier this week when Red Lodge competed in a triangular with Columbus-Absarokee-Park City and Hardin. Anderson said there were over 100 fans in attendance. It's a great time to be involved in sports in Red Lodge as the high school is also adding girls tennis as a spring sport this year.
"It's exciting," said Anderson of building a new team. "I see these same kids, boys and girls, in my classroom. Wrestling is hard work for them but it changes them. It's fun to see them get their first win."
New traditions
Red Lodge 120-pound junior Riley Devries has competed in club wrestling, so he is not a rookie on the mats, although he said there are adjustments that must be made in the transition from club to high school wrestler. Anderson said Devries and junior Calahan Barker (138) are his two wrestlers with experience. The others are first-year competitors.
"I'm excited. It's been fun," Devries said of competing at the high school level.
Red Lodge will compete at the Eastern B-C Divisional.
Holter Reisinger (182) was not able to compete on Saturday due to an injury, but he was cheering on his Lions teammates from the bench and was happy to see wins by Austin Therriault (285) and Jeff Kordonowy (120) in a match against the Billings Senior JV. Brady Schug (182) and Nathan Arther (205) are the other members of the Lions team.
Reisinger said the opportunity to help Lockwood High School shape its identity is thrilling to him.
"It's pretty fun. We'll be the first graduating class of the high school," he said. "We get to start traditions really nobody else in the state gets to.
"It's fun. You get to start new things and when the other grades come in, you get to help them and show them the right way."
Anderson serves in the Navy Reserve and travels to Tampa, Florida, one weekend a month to drill. Anderson said he also travels to Bahrain once or twice a year for training or exercises. Due to his Navy commitments, Anderson missed a tournament in Powell, Wyoming, he said, and lead assistant Jake Grove led the team. He said Red Lodge has dedicated volunteer coaches in Hoke Lytton, Wayne Engebretson, Brad Barker and Dave Kreuzer.
Members of the community pushed for a team in Red Lodge, said Anderson. A middle school program was also started this year. Before the high school and middle school programs began, those who competed in club wrestling couldn't test their talents at the next level. Red Lodge did offer high school wrestling once before, but the program disbanded in the 1970s.
"Guys like Wayne and myself and Jake saw the value for the boys and needing something to do during the winter time," Anderson said. "And those of us that have wrestled love the discipline it instills and the hard work. There is the pain of losing and the joy of victory."
Establishing goals 
While Anderson said it will take "three or four years to get everything implemented," he is proud of his team.
"We've come a long ways since our first matches," he said. "The more matches we get in events like today, the stronger we'll get. They are learning so fast for first-year kids." 
Lockwood also started a junior high program this year. Beau Malia's father, Rich Malia, is the head coach of that team and this year there were 35 wrestlers in grades 6, 7 and 8 on the team. An AAU program, the Lockwood Wrestling Club, has also been formed.
Rich Malia is also an assistant on the high school team. Beau Malia explained he wanted to become a head coach because he missed the sport and would have the opportunity to share his knowledge with young wrestlers. The challenge of building a program was also appealing to Malia.
The younger Malia, who works in the welding shop at the Career Center and is a metal artist with Yellowstone Rustic, is enthusiastic about the present and future of the Lions wrestling program. Four of five Lockwood wrestlers are eligible to compete at the Eastern A Divisional. Arther is not eligible as he is a transfer and is competing at the JV level this season.
"It's basically starting from the ground up," Beau Malia said. "Some of these kids haven't wrestled before.
"We are getting better every week and working to improve and hopefully we can get four kids to the state tournament. They'd be the first (wrestling) kids from the high school at state. I've love to get a state placer and get Lockwood a state placer."
As wrestling season continues through the state tourney Feb. 14-15 at First Interstate Arena at MetraPark, the new teams' desire and thrill to compete will be tested. But, from the indications on Saturday it appears the enthusiasm, eagerness, energy, excitement and willingness to learn will be there.
Photos: Huntley Project Duals wrestling tournament
Huntley Project Duals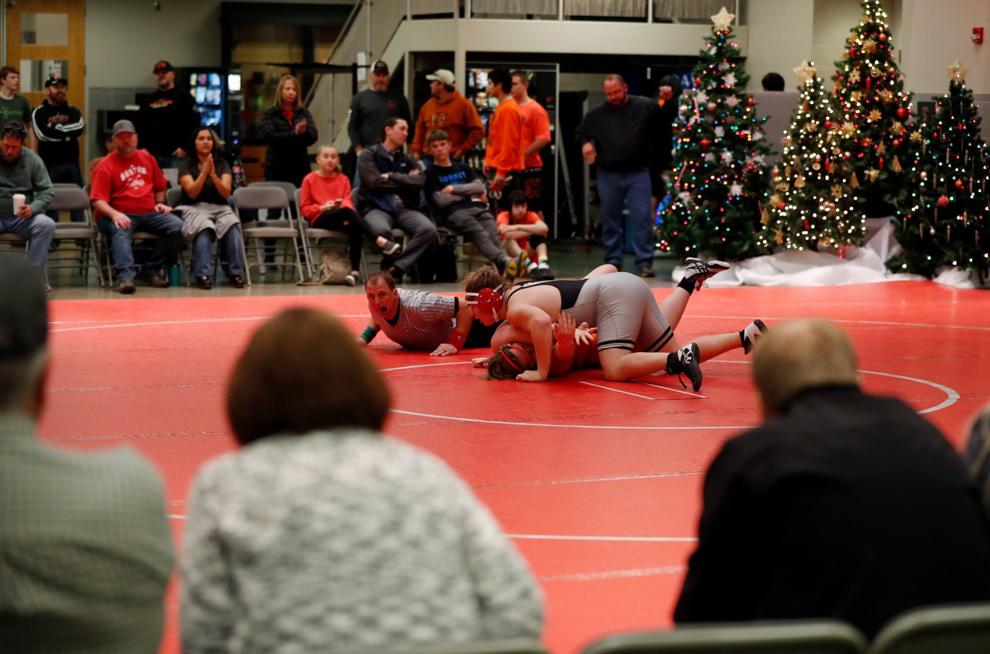 Huntley Project Duals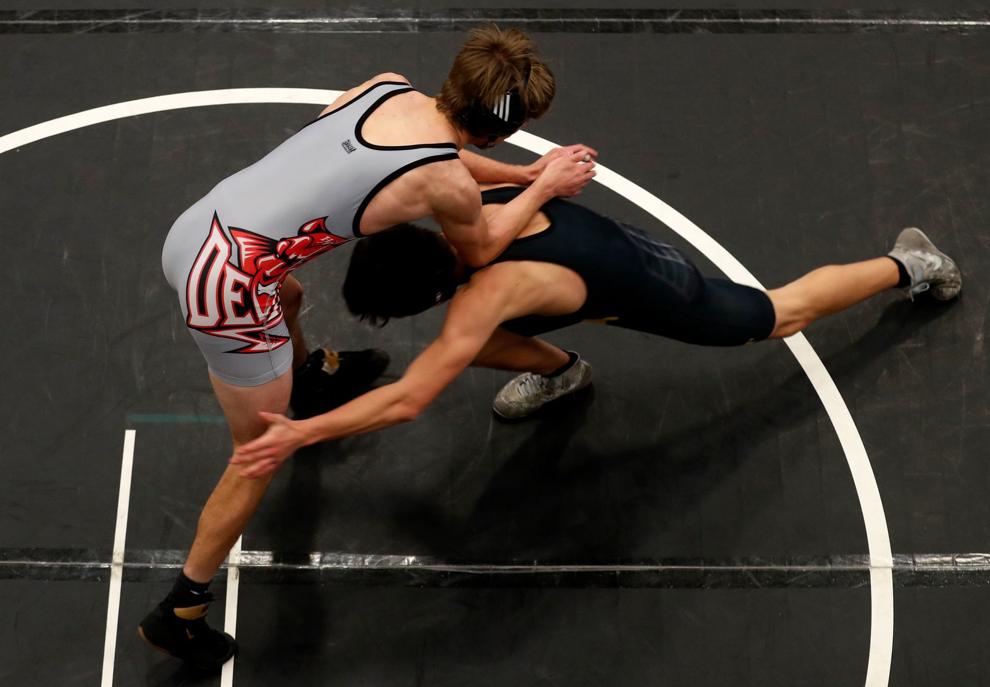 Huntley Project Duals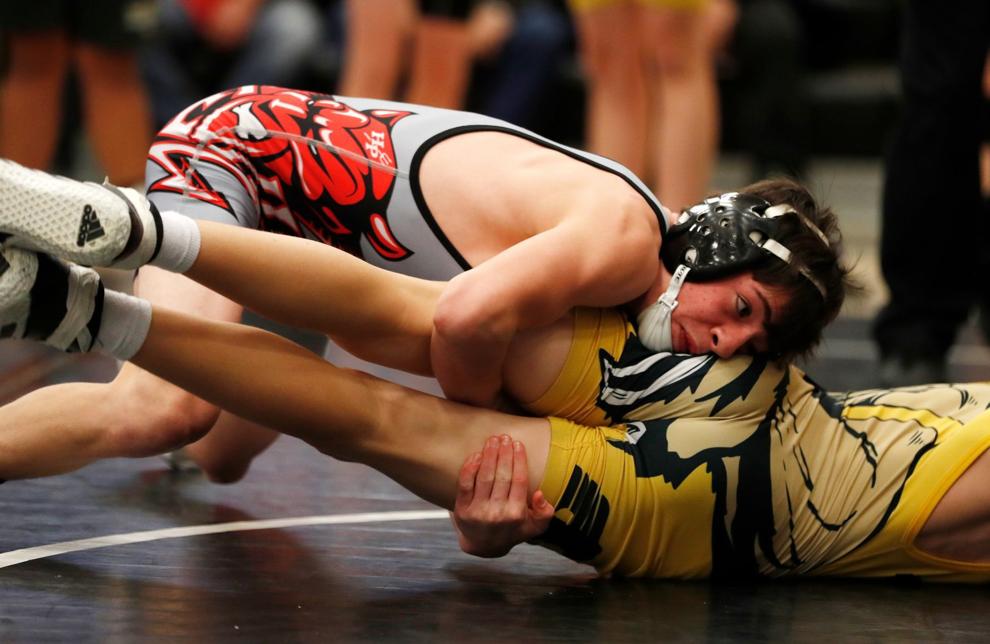 Huntley Project Duals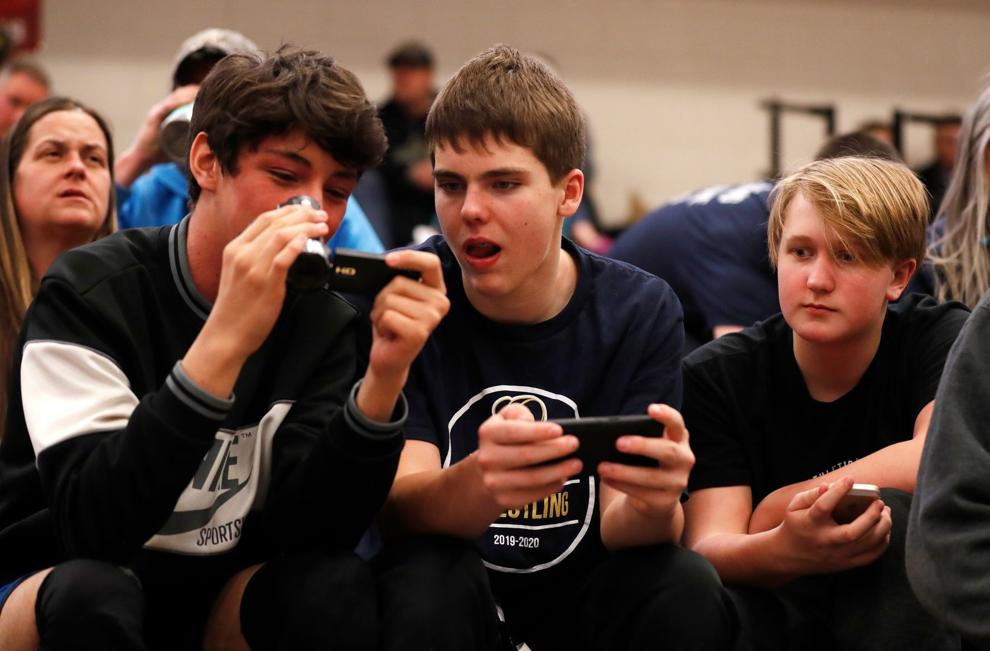 Huntley Project Duals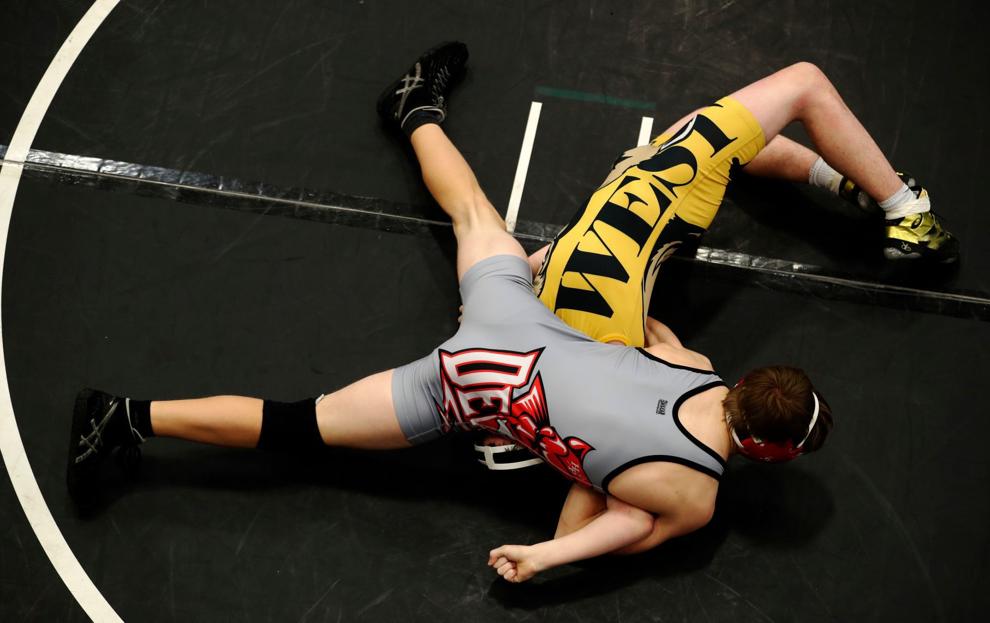 Huntley Project Duals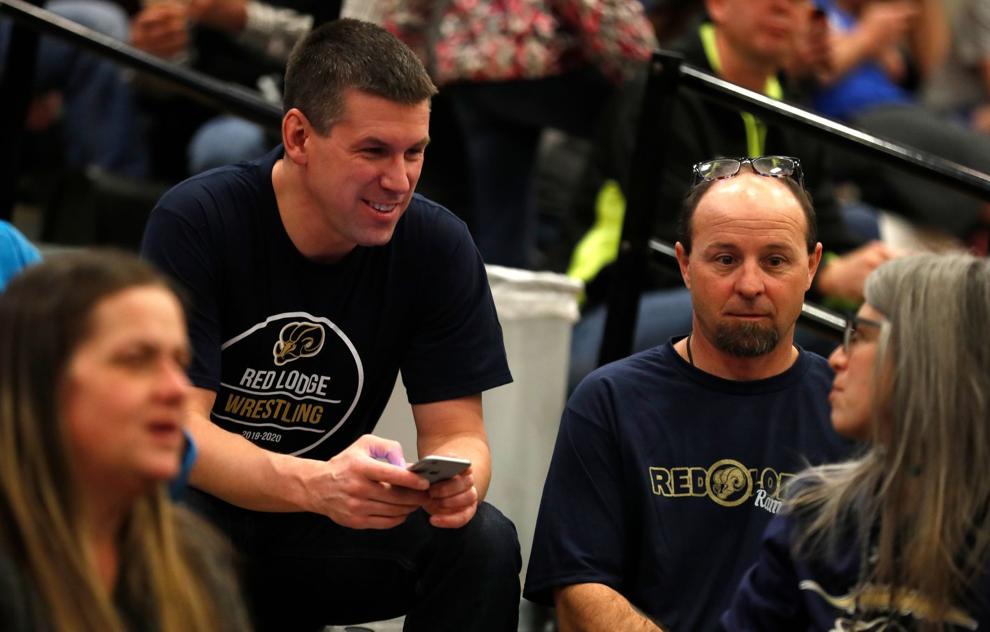 Huntley Project Duals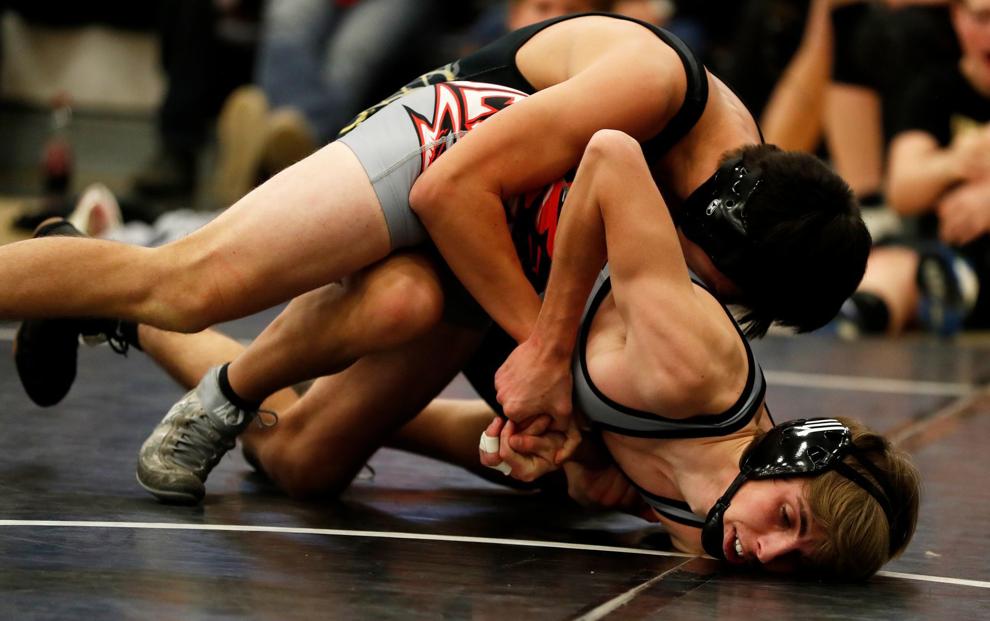 Huntley Project Duals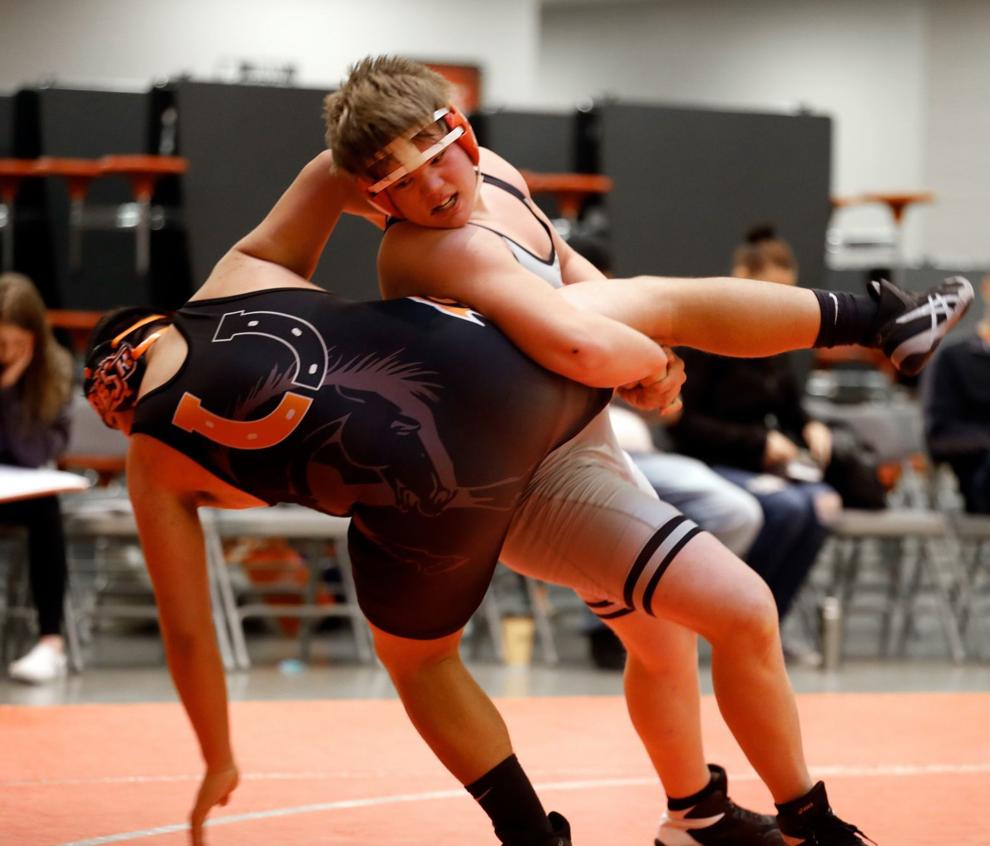 Huntley Project Duals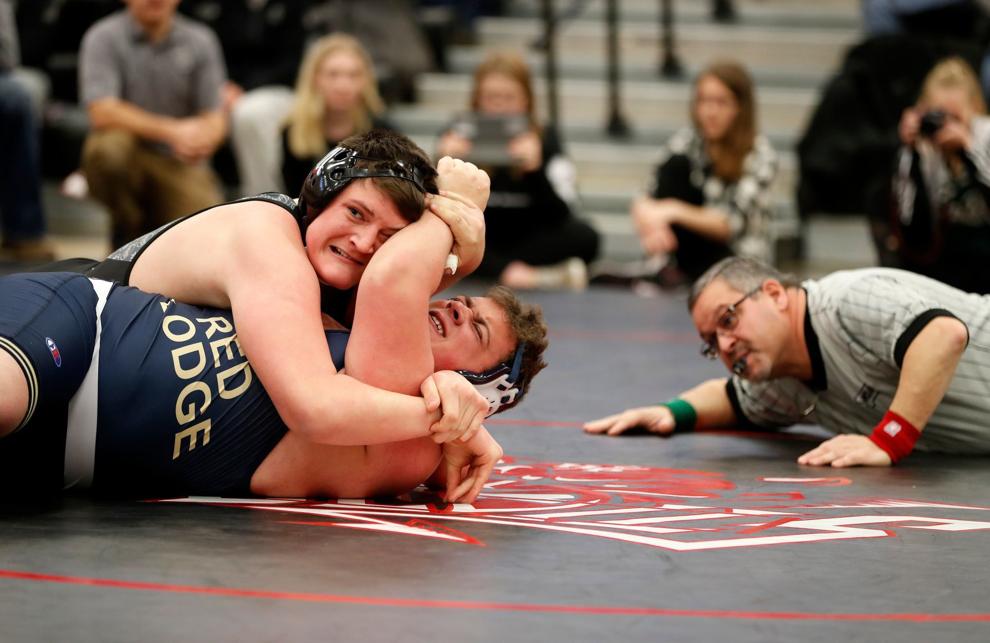 Huntley Project Duals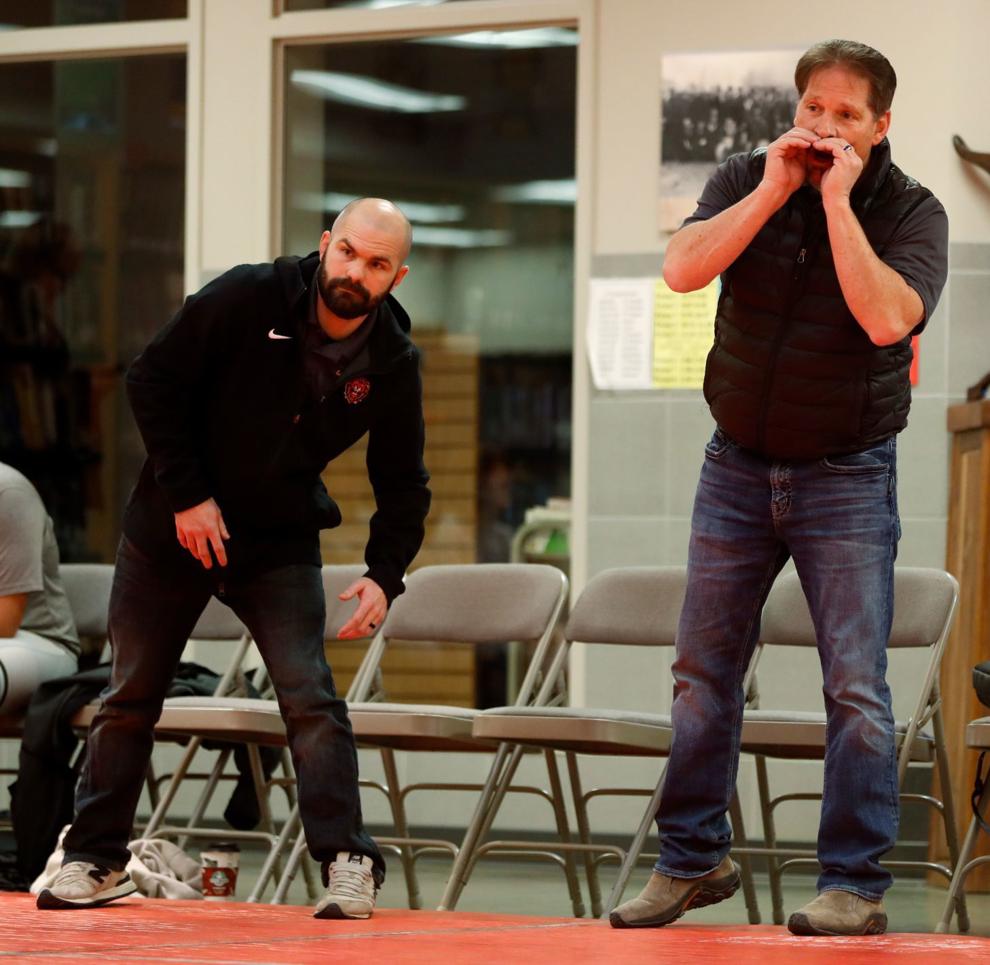 Huntley Project Duals
Huntley Project Duals