HELENA — It is common knowledge that Rocky Marciano is the only boxer to retire as the undefeated heavyweight champion of the world. Marciano compiled an unblemished record of 49-0, before hanging up his gloves in 1955 without sustaining a single defeat.
It's also fairly well-known that the two other men who came closest to matching Marciano's feat were John L. Sullivan and James J. Jeffries.
Sullivan's career record is unclear. Boxrec.com reports him at 40-1-2 and one "no decision," while Michael T. Isenberg's biography "John L. Sullivan and His America" lists a mark of 47-1-3.
However, both sources agree that after 13 years in the ring, the Boston Strong Boy's only loss occurred in 1892, when "Gentleman" Jim Corbett took the crown from Sullivan with a 21st round knockout.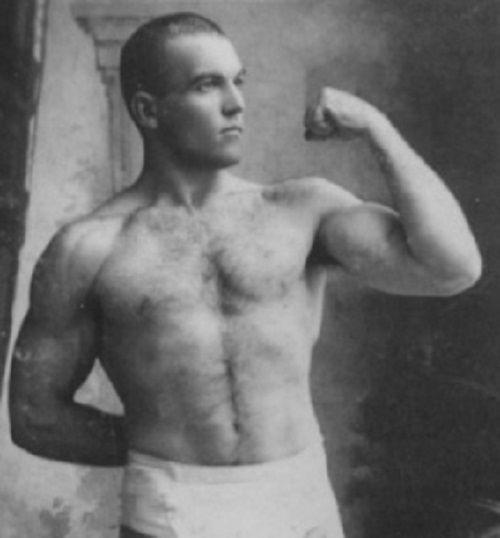 Jeffries ruled as world heavyweight titlist from 1899-1904, retiring with an unbeaten career mark of 19-0-2 (one "no contest"), after his second round stoppage of Jack Munroe in San Francisco.
But when Jack Johnson later became the first African-American heavyweight champion and was stopping all comers, Jeffries was forced out of retirement in 1910 to answer the call for "The Great White Hope."
Dubbed the "Fight of the Century" in Reno, Nevada, Jeffries — who hadn't been in the ring for six years and shed nearly 100 pounds preparing for the fight — was TKO'd in the 15th round by Johnson. He never fought again, finishing with a record of 19-1-2, after the lone defeat of his career.
Or was it.
Eight years earlier, during the third year of his reign as title-holder, Jeffries and former heavyweight champ Bob Fitzsimmons were on a barnstorming tour across the country, taking on any and all challengers in a series of exhibition bouts.
The contests were four rounds in length, with the current and former champ offering $250 to local toughs who could last the distance without getting knocked out.
Right before Christmas of 1902 in Butte, Jeffries took on Canadian-born miner Jack Munroe. And yes, it was the same Jack Munroe he KO'd in his last bout two years later before announcing his first retirement.
Munroe — who owned a 3-0-1 record as a professional — not only lasted the four rounds with Jeffries, but was also awarded a win by referee's decision over the powerful "Boilermaker."
The loss did not count on his official record since it was an exhibition, but according to most reports of the day, Munroe had indeed got the best of the champion. Jeffries, however, disputed the decision, and would become obsessed with evening the score with "The Fighting Butte Miner."
Sullivan, Corbett, Johnson and Montana pugilists
Eighteen years earlier, bareknuckle champion Sullivan had toured the country in a barnstorming tour that also included a foray into what was then the Montana Territory, in 1884. He fought at least three bouts while here; a couple of exhibitions in Helena, followed by an official title fight in Butte, when he knocked Fred "Boy" Sullivan down 15 times before the fight was stopped in the second round.
Sullivan went on to become the first athlete to earn a million dollars over his lifetime ($1.09 million, equivalent to nearly $21 million today), although most of his revenue came from barnstorming exhibitions and acting in stage plays after hanging up the gloves.
Jim Corbett fought Butte's Duncan McDonald (who later refereed the Jeffries-Munroe bout) four times between 1886-95, in Salt Lake City, Evanston, Wyoming, and Little Rock, Arkansas. McDonald was the grandfather of Helena's Jim Williams.
Jack Johnson made an appearance in Montana as well. In 1901, six years before he dethroned Tommy Burns, the first black heavyweight king worked as a corner man for Joe Walcott in Butte during Walcott's welterweight title bout against the Mining City's Mose LaFontaine.
From Nova Scotia to Butte
Jack Munroe was born on Cape Breton Island, Nova Scotia, in 1873. He followed an uncle and an older brother to Butte in the 1890s, where he worked in the mines and played on the city adult football team at 18 years of age.
His travels with the football squad took him to California, where he took up boxing at San Francisco's Olympic Club. Munroe captured the club's annual amateur tournament championship in 1900.
A powerfully built 6-foot, 195-pounder, Munroe was known for his terrible strength and his extraordinary toughness. He had his first pro fight at age 23 in April of 1901, resulting in a 20-round draw with Hank Griffin in Watsonville, California.
He continued working in the mines and playing football, while fighting three more pro bouts, before returning to the Anaconda-Butte area in 1902.
The miner beats the champ
When Munroe heard of the FitzSimmons-Jeffries tour coming to Butte, he jumped on the chance of going four rounds with the champ and collecting the $250 prize.
The bout took place on Dec. 19, 1902, at Butte's amphitheater.
"Jeffries, expecting a victory over the upstart miner who dared face him, entered the ring smiling," wrote Dorothy Farmiloe in the biographical 'Legend of Jack Munroe: A Portrait of a Canadian Hero.' "He began with his famous lunge but fell short and in return received a punch that wiped the smile off his face."
Munroe recounted how "Jeffries came out of his corner smiling and with his hands hanging by his sides. We immediately struck fighting attitudes. I whipped my right across his neck and staggered the champion. Jeffries was the most surprised man I ever saw."
Farmiloe wrote that Munroe followed up with several wicked jabs that made a knockout appear possible, and "displayed such unexpected skill in avoiding the big champion's blows that most of them went wild." While Jeffries fumbled, Munroe scored with his left, at the same time blocking the champ's vicious uppercuts.
"In the second round, Munroe landed three blows to Jeffries' jaw in rapid succession," Farmiloe wrote. "Jeffries, who was some 30 pounds heavier and more than two inches taller, fought back by sending Munroe to the floor but without sufficient force to knock him out or make him quit.
"At the beginning of the final round, Munroe jumped up first and 'led right out' for Jeff. The champion tried repeatedly to land his sledgehammer blow but Munroe ducked cleverly and hung on in the clinches to gain time."
Farmiloe described how several times Jeffries ignored the rules and freely punched Munroe while they were clinched. After the bell, referee MacDonald raised Munroe's hand, setting off a scene of wild enthusiasm.
Sour grapes?
News of Munroe's victory quickly spread nationwide, and splashed across the headlines of some the country's major newspapers. The Butte miner suddenly became the darling of the sporting world, which did not sit well with Jeffries.
"He blamed his defeat on having underestimated his opponent, claimed he was out of condition, and said he was afraid of exerting himself in the high altitude," Farmiloe wrote.
Three days later, when Jeffries and FitzSimmons put on an exhibition in Helena, the champion told the Helena Daily Independent newspaper that he intended to let Munroe go the distance in Butte, "because I simply wanted to give the people who paid to see the show something for their money, and that is why I allowed Munroe to stay the four rounds."
Jeffries stated that in the third round he "tapped him harder" than he intended and after Munroe went down, he was "careful" in the fourth so the local could last the rest of the way.
But in Farmiloe's book, Munroe disagreed, claiming that "1,500 people" in attendance saw him connect hard with Jeffries at least six times.
"The fact that his face was red and puffy will testify that I hit him," Munroe said. "Both my arms from my wrist up are skinned from blocking Jeffries' blows. He did the best to knock me out, but he couldn't land."
Butte resident Patsy Sullivan, who was sitting in a box seat close to the ring, wrote Munroe a letter afterwards verifying that Jeffries did in fact go for the KO.
"He didn't just try to whip you, he tried to kill you," Sullivan penned. 
Munroe's only two losses were to world champs
Munroe's sudden notoriety brought attractive offers to fight at the national level. Over the next 18 months, he fought five times, including wins over a pair of the top-ranked contenders in Philadelphia. In November 1903, he knocked out veteran Peter Maher (129-15-5), and in February 1904 he outpointed the highly regarded Tom Sharkey (37-8-6), while staying unbeaten at 7-0-2.
Sharkey, who'd been in the ring multiple times with champions Corbett, FitzSimmons and Jeffries, retired after his loss to Munroe.
Now known as the "Cape Breton Miner" and leaving Butte for good, next came Munroe's rematch with Jeffries, in San Francisco in August 1904. This time it was basically all the Boilermaker, who retained his title with a second-round knockout.
"It's all over now, I went as far as I could," said Munroe afterwards, referring to Jeffries' multiple public vows to even the score. "He was a better man than when I met him in Butte."
Later in life, he earned accolades as a war hero in World War I for the Canadian Army, losing his right arm in combat, and was a successful mining engineer. He died in 1942 in Ontario at the age 68.
Munroe fought six more bouts after his title tilt with Jeffries — including a knockout loss to Jack Johnson in 1905 — before retiring with a career mark of 9-2-4, with eight of those wins coming from KOs. And it's interesting to note, that his only two professional losses came at the fists of two different world champions.