HELENA — "That was rough," said Helena's Heather Lieberg, after winning the women's Blue Cross Blue Shield Governor's Cup marathon on a sunny, cool Saturday morning.
So rough in fact, that the victory cost her a toenail.
Lieberg was among the 1,196 runners who crossed the finish line at Anchor Park, during the 47th running of the Governor's Cup, which returned after a year's hiatus due to the Covid Pandemic.
She completed the 26.2-mile course, which started 3 miles south of Jefferson City, in 2 hours, 47 minutes, 14 seconds. Sadie Smith of Kirkwood, Missouri, placed runner-up, in 2:59:10, and Billings' Amanda Peterson finished third at 3:09.33.
Lieberg, 41, now owns 11 GC titles dating back to 2007; four marathons, three half marathons, two 10Ks and two 5Ks. She also holds the event's records at three of those distances, including the marathon, at 2:45:59 in 2013.
Keith Miller, Missoula, captured the men's marathon, with a clocking of 2:37:03. He was followed by Cheyenne, Wyoming's Sean Wilde, at 2:38:05, while defending champion Mike Kaiser of Montana City placed third, in 2:42:07.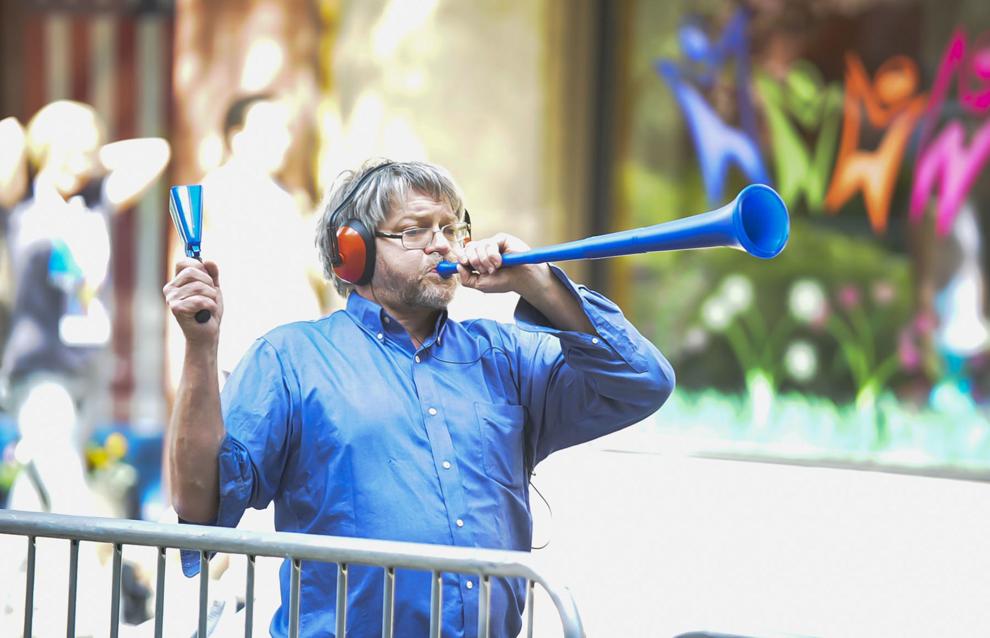 "This new course shocks ya, the old course was a lot easier. The first half is fine but the second half is hilly with a lot of steep downhills," related Lieberg, comparing this year's to the previous races, which started at Marysville. "My legs kept giving out, I was almost afraid I was going to fall."
Midway through the interview, the Helena grade-school teacher and mother of three, commented that she "might've" lost a toenail along the way. After a pause and a wiggle of her foot, "Darn, I did. I lost a toenail," she stated.
A two-time U.S. Olympic Trials qualifier (2016, 2020), Lieberg explained that she had very little training heading into Saturday's race, with "no speed work" and not enough downhill running to get her "quads in better condition."
"But my time was not bad considering the difficulty of this course, I feel my run today was at least on par with my record on the old course," she said, referring the 90-second difference from the 2013 race.
Lieberg, who finished fourth overall, ran alongside the men's eventual winner for the first 1/3-of the race, before Miller pulled away.
"Anyone who finishes this race is a beast," she opined, "and I'm just glad it's over."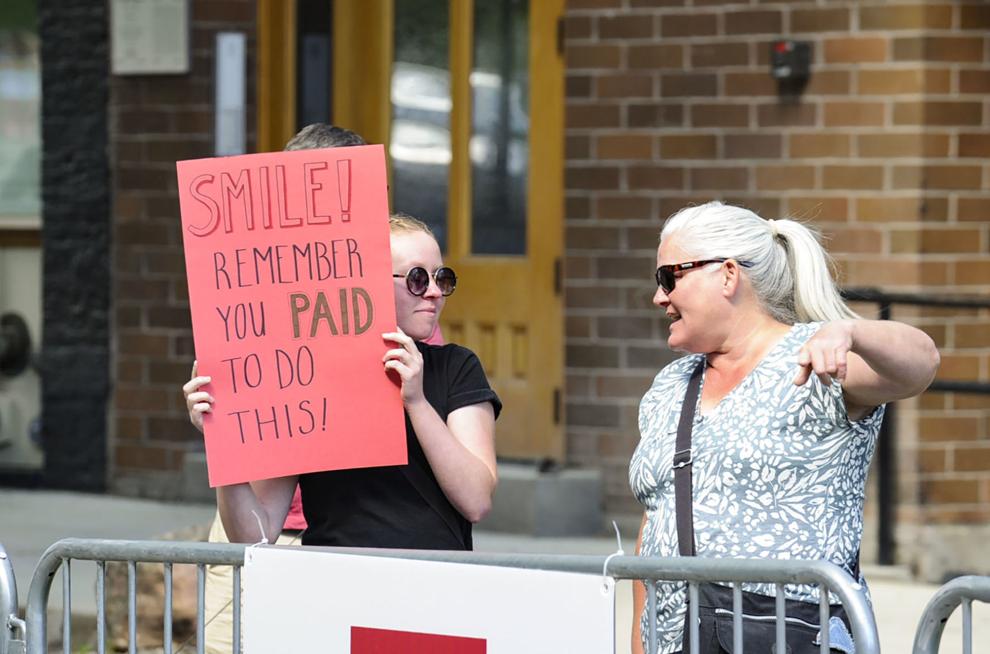 Val Curtis (Minot, North Dakota), who competed in last year's Olympic Trials with Heather, came in fifth.
Miller, 32, said he was "so pleased" with his effort, which was a new PR by 6 minutes.
"I let the leaders go ahead at first, and just wanted to run within myself to start things out," he recounted. "Then at mile 8, I started reeling them in. At mile 22, I made a decisive move, went out in front and led the rest of the way."
The Missoula native actually has deep roots in the Capital City, being a descendant of fabled Helena icon and Montana pioneer T.C. Power. His grandfather was Thomas C. Power II, and his mother is Thomas' daughter, Shauna.
A graduate of Missoula Loyola, he attended Marist College in New York on a swimming scholarship. After finishing a minute ahead of Wilde for the marathon's upset triumph, Miller exclaimed, "I ran out of my mind."
Although Kaiser was unable to retain his 2019 title, he was not dissatisfied with his third-place performance.
"My race went well, considering the long layoff and the difficulty maintaining a consistent training cycle," said the 4-time Mount Helena Run champion. "Several of us ran together up front (most of the way), but I just didn't have the legs to stay with them at the end.
"But the weather was perfect and overall I'm happy with my results."
Kaiser is the only man to win the Mt. Helena Run and Governor's Cup marathon in the same year. His Vigilante Runner's club teammate Matt Roberts – one of the pre-race favorites and 2019 runner-up – suffered a disappointing injury 6 weeks ago and was unable to compete.
There were 29 women and 59 men in Saturday's marathon races. The Masters winners were Lauren Valentino (Houston, Texas) and Pete Heyboer (Kalispell), while the Seniors titlists consisted of Debbie Gibson (Helena) and Kent Bos (Manhattan).
In the half marathon, Micah Drew of Kalispell garnered the mens' crown, in a time of 1:12:26, and the womens' champ was Columbia Falls' Elizabeth Wasserman, at 1:21:37.
Drew, 26, finished ahead of runner-up Ryan Lok (Spokane) at 1:13:57, and Cody Moore (Kalispell) in 1:14:40, in a field of 104.
"There was a large contingent of Flathead area runners here, five of us ran together the first 5 miles, and then two of us split away at mile 6," Drew said. "At mile 8 I decided to crank it down."
A native of Boise, Idaho, the former UM Griz runner said that he and training partner Moore have a goal to qualify for the Olympic Trails in three years.
Shilo Hernandez was the top Capital City placer, coming in fifth.
Wasserman, 26, competing against 136 athletes, outraced Mary Felig (Billings) in 1:25:02 and third-place finisher Tana Kornachuk (Bozeman) at 1:28:55, to the wire. Clancy's Jonna Schwartz was the fastest local-area runner, placing fourth.
"That's a great time for me," related Wasserman, who came in seventh overall. "The course was harder than I expected, though. I was unprepared for the hilly parts, but there was a good pack of guys to run with."
A product on Monroe Woodbury High, New York, like Miller she also competed for Marist College.
"I came out here to work for Glacier Park three summers ago, and just never left," said Wasserman, who competed in the 2020 Olympic Trials.
Nicole Murray of Missoula extended her Governor's Cup record to 17 overall titles, claiming the 5K women's triumph with a 19:30 clocking. Murray, 51, holds that race's record of 17:11, and shares the GC mark of championships at all four distances with Heather Lieberg, dating back to 1992.
Helena's Maureen Tremblay came in second, in 20:10.
On the men's side, Thompson Falls' Justin Morgan prevailed, posting a 16:33 time. Bryant Edgerton of Townsend was the top local area finisher, taking fourth in 17:59.
The race began on Cruse Avenue above God's Love, and was started by Governor Greg Gianforte.
Patrick Judge, who has not missed a Governors Cup race since 1980, placed 13th overall and captured the Seniors age-group with a time of 20:02.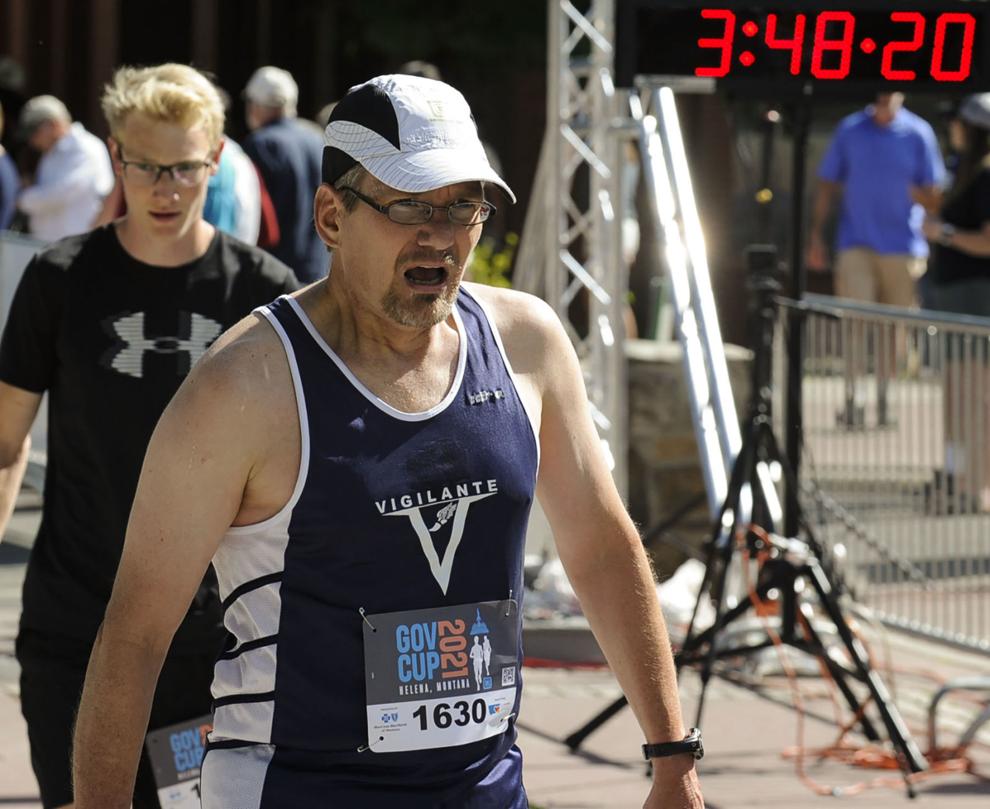 "It's fun to be running again, I had a blast in the three-way battle in the seniors with my good friends Peter Dan Sullivan and Marvin Speece," said the 51-year old Judge, a 4-time GC open champion and the 1999 marathon victor. "And kudos to the organizers, sponsors and volunteers, for staging another outstanding event."
Judge, whose late father Governor Tom Judge co-founded the event in 1974 with Clayton Linebarger, has now competed in 41 consecutive Gov Cups.
NOTE: Six Floridians - Ann and Barry Baker, Lane Samuels, Brian Higgins, Stephanie Scott and Victoria Howe-Mitchell – traveled the farthest to run on Saturday.
Curt Synness can be reached at 406-594-2878 or curt52synness@gmail.com. He's also on Twitter @curtsynness_IR