MISSOULA — Katharine Berkoff is making a big splash at the NCAA swimming championships this week in Greensboro, North Carolina.
The Missoula Hellgate grad and three of her teammates made history on Thursday. Berkoff, Sophie Hansson, Kylee Alons and Julia Poole combined for a first-place finish in the 400-yard medley relay in record-setting fashion.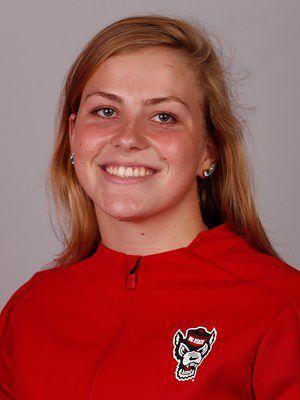 Their winning time of 3:24.59 is now the fastest in NCAA history, beating out the previous best of 3:25.09 set by Stanford in 2018. It also established a new U.S. Open record.
Berkoff led off with the fastest 100 backstroke mark of her career — at least to that point — a 50.07 that she swam after coming into the meet with a personal best of 50.40. Hansson's 57.01 breaststroke split built up a lead of nearly a body length for the Wolfpack, and Alons put together an impressive 49.29 butterfly leg to send Poole into the water with a significant lead. She swam a 48.22 freestyle that was more than enough to hold off any other contenders and secure the victory.
Berkoff kept the momentum going Friday night by winning the 100 backstroke with her second personal best time of the meet (49.74). Earlier, she was part of the NC State 200 free relay that took third and she placed eighth individually in the 50 freestyle. The sophomore earned All-American honors in both the 100 backstroke and 50 freestyle.
Action continues in the meet Saturday.
Berkoff was named to the 2020-21 USA Swimming National Team for the second straight year in August. She was one of 56 female swimmers to qualify for the 115-member team.
Berkoff, who swam with the Missoula Aquatic Club, again made the team in the 100-meter backstroke. She initially earned her spot by winning gold in that event at the 2019 World University Games.
—Frank Gogola contributed