So close, and yet so far.
Missoula native Katharine Berkoff finished fourth in the women's 100-meter backstroke final Tuesday night at the U.S. Swim Trials in Omaha, Nebraska. She needed to finish first or second to earn a spot on the Olympic team headed to Tokyo.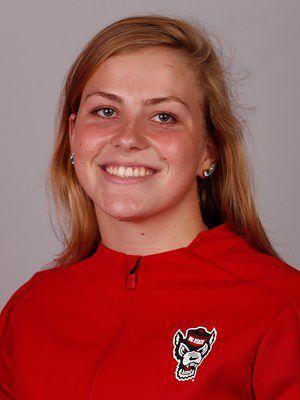 Berkoff's time was 58.82. The event was won by former world record holder Regan Smith in 58.35. Rhyan White earned the other Olympic spot by placing second in 58.60. Olivia Smoliga, a member of the 2016 Olympic team, finished third in 58.72.  
Berkoff's time in the final was slightly slower than her mark of 58.62 in the semifinals Monday night. With that time, she became the sixth-fastest American of all-time. 
Berkoff, a former member of the Missoula Aquatic Club and a Hellgate grad, now has two days off before competing in the 200 backstroke prelims on Friday. She has been stronger in the 100 back over the course of her career. 
As a sophomore member of the North Carolina State team, Berkoff won three national titles and earned seven All-American honors in March.
Ever since she was in grammar school, she has dreamed of following in her father's footsteps and swimming in the Olympics. Dave Berkoff of Missoula was a backstroke specialist who earned gold medals in two relays and both silver and bronze in the 100 back.
Tuesday's women's 100 backstroke final was shown on tape delay on national television (NBC). To learn more about the U.S. Team Trials or to watch via streaming, log on to www.swimswam.com.