EUGENE, Ore. — Billings' Dani Aragon won the second heat of the women's 1,500 meters at the U.S. Olympic Team Trials for track and field Friday night at Hayward Field. She finished in 4 minutes, 13.34 seconds.
Aragon will advance to compete in the semifinals on Saturday at 7:40 p.m.
In what was a tactical race, runners in her heat spent much of the race jockeying for position. Aragon came through the first lap in sixth place, but moved up to fourth at the 800-meter mark. After some jostling, she found herself in seventh place with one lap remaining and boxed in a bit as they ran down the backstretch. With 200 meters to go, Aragon accelerated enough to make her way to the front of the field and held off the rest of the field to cross the line in first.
The top six runners from Friday's heats as well as the next two fastest runners advance to the semifinals.
Additionally, Bozeman grad and current Montana State Bobcat Lucy Corbett competed in the women's high jump. She finished in 16th place out of the field of 25 athletes. The top 12 finishers advanced to the final.
Corbett cleared the opening height of 1.77 meters (5 feet, 9.75 inches) on her first attempt then missed the first two at 1.82 meters (5-11.5). On her third attempt at that height, she cleared the bar to advance. Corbett was unable to clear 1.87 meters (6-1.5) and ends her 2021 season at the Olympic Trials. 
As a Montana State sophomore, Corbett earned second-team All-America honors at the NCAA Outdoor Championships and set the school record of 6-feet while earning the Big Sky Conference title.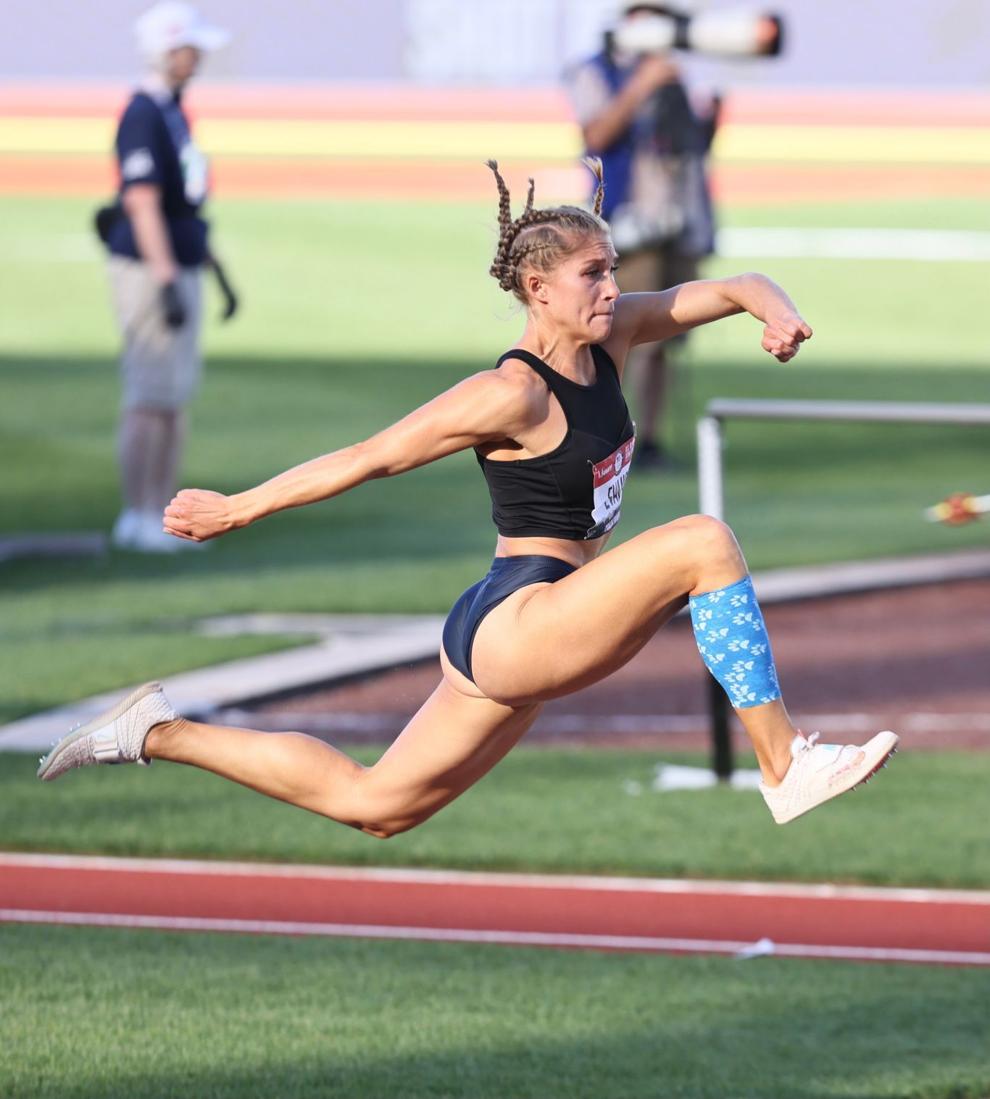 In the women's triple jump, Havre and University of Montana grad Sammy Evans finished 19th overall out of the 24-competitor field. The top 12 jumpers advanced to the final.
Evans leapt 12.67 meters on her opening attempt, but her second jump of 12.8 meters (42 feet) turned out to be her best jump of her three attempts on Friday. Evans, who was competing in her first U.S. outdoor championships, scratched on her third attempt.
Atlantic Track Club's Keturah Orji had the top qualifying jump in 14.29 meters.