EUGENE, Ore. — Montana State's Duncan Hamilton placed seventh in his heat of the men's 3,000 meter steeplechase on Monday at the U.S. Olympic Team Trials in track and field and qualified to run in the final on Friday. 
Hamilton's 8 minutes, 25.7 second time is his third personal best in as many races and nearly six seconds better than his previous best. The top five from each heat automatically advanced while the next four advance on time.
With the temperatures reaching 93 degrees at the start of the race, the runners were left trying to manage the conditions as they raced the seven and a half laps.
Hamilton could be seen wearing his white Montana State running singlet as the runners with professional contracts took the initial lead. Through the first kilometer, Hamilton ran in 11th place, but just after, Bowerman Track Club's Sean McGorty lost his right shoe and had to pull away to push it back on. Hamilton took advantage of the shuffling to move up to eighth place. McGorty got his shoe back on and started gradually making up the ground he had lost.
Meanwhile Hamilton hung on in eighth place until the final lap when he started to reel in runners in front of him running a 62.51 second final lap. He passed two runners in the final 250 meters and was able to get a lean over McGorty at the line as he, McGorty and Donn Cabral all came to the line.
How about that finish for Duncan!

The guy just keeps getting better. He takes 7th in his heat of the steeplechase with a time of 8:25.70, tops his program record by nearly SIX seconds 💨

Hamilton has qualified for Friday's 5:42 pm MT finals! #TrackFieldTrials21 #GoCatsGo pic.twitter.com/KFiqsNN6TJ

— Montana State TF/XC (@MSUBobcatsTFXC) June 21, 2021
Empire Elite Track Club's Isaac Updike won Hamilton's heat in 8:21.01 and holds the top qualifying time.
Also racing on Monday was Billings' Dani Aragon in the finals of the women's 1,500.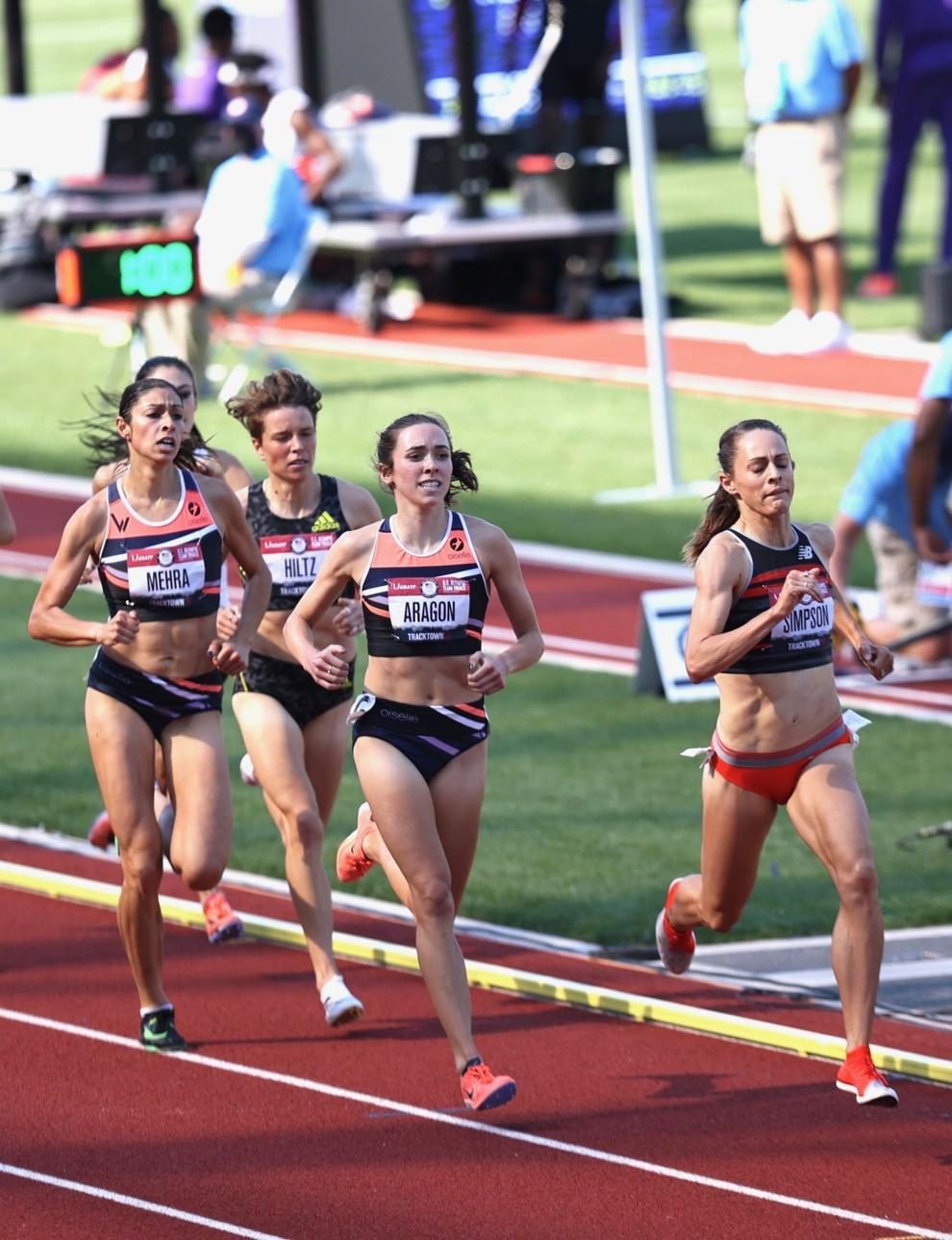 Aragon ran a personal best in 4:05.09 and finished eighth. Elle Purrier St. Pierre won in a new meet record of 3:58.03. Cory McGee (4:00.67) and Heather McLean (4:02.09) will be the other Team USA representatives in Tokyo. 
Right after the start, there was so much jostling that Purrier St. Pierre got shoved off the track, but she recovered and quickened the pace. Much like her previous races, Aragon hung with the pack, but toward the back and just to the outside avoiding the fray. She came through each lap in 11th, 12th, 13th and then used a 49.28 final 300 to move up into eighth place.
Aragon, who overcame some injuries this season to her knee and plantar, didn't start her racing season until May and was able to qualify for the Olympic trials meet with a personal best in Nashville. 
There's a break in competition Tuesday and Wednesday before resuming at Hayward Field on Thursday.