EUGENE, Ore. — With the final throw of the first round, Montana State's Carley VonHeeder bounced up and down on the runway, her braids swaying back and forth. She leaned back and began to run before launching her javelin.
It landed 47.10 meters (154 feet, 6 inches) away, but ultimately did not top her opening throw of 47.61 (156-2). She marked all her throws with the second coming in at 44.47 (145-10). Her top mark was good enough for 16th overall in the field of 24 competitors in the women's javelin at the U.S. Olympic Team Trials in track and field.
Led by Maggie Malone (59.62), the top 12 competitors after three first-round throws advanced to Sunday's final.
VonHeeder's fifth-year for the Bobcats culminated with a trip to the Olympic trials and a personal best of 52.99 meters in the Big Sky championships. The thrower from Plains also broke the Montana State record in her final season.
Also competing Friday are fellow Bobcats Drake Schneider (men's 400 hurdles semifinals) and Duncan Hamilton (men's steeplechase final).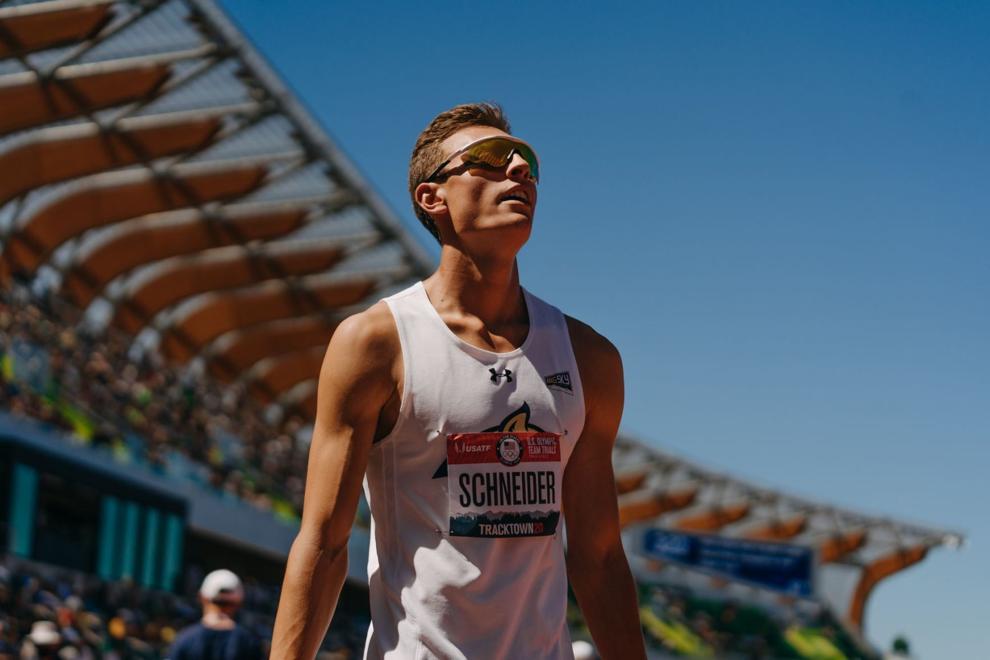 Schneider advanced to the semifinal of the men's 400 hurdles after a disqualification of another runner for impeding outside of his lane in the opening heat Thursday. Running out of lane 9 in Friday's semifinal, the three-time Big Sky Conference champion and school record holder from Wisconsin ran the first 250 meters well and wasn't caught by the rest of the field until the final corner.
Schneider finished sixth in his heat and 14th overall in 50.89 seconds. The top three from each of the two semifinals and next two fastest advanced to the final. From there, the top three with the Olympic standard times will be selected to represent Team USA at the Tokyo Olympics. Kenny Selmon takes the top time into the final after winning Schneider's heat in 48.51.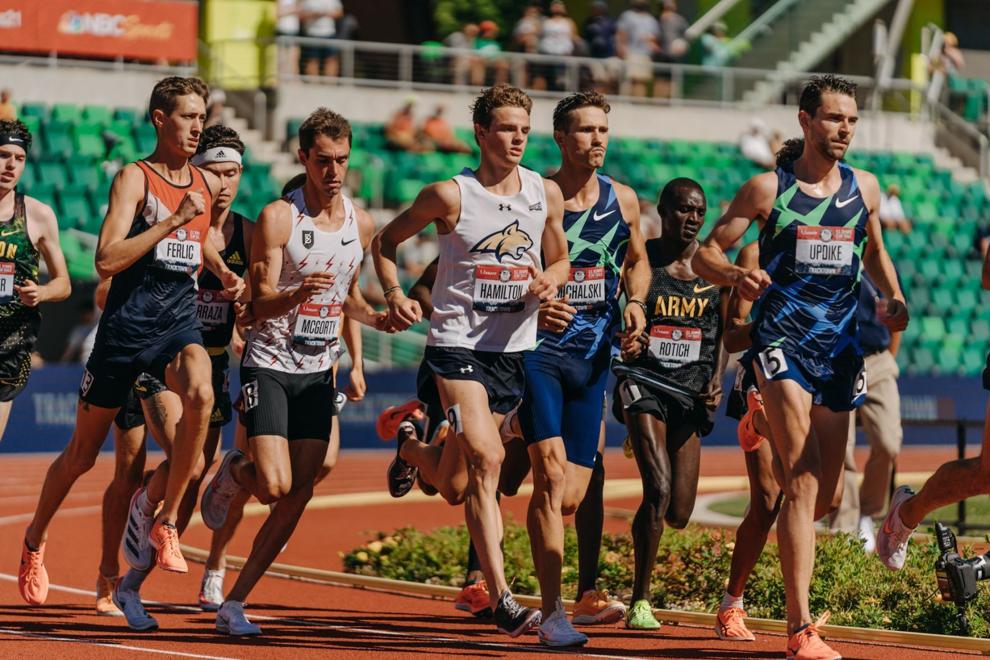 In the men's steeplechase, Duncan Hamilton finished 14th in 8:45.67. Wearing his white Montana State singlet, he got out to a fast start before getting bumped back as the pace picked up. Hamilton hung in there, but was unable to mount any challenge as temperatures were in the 90s during the race.
Hillary Bor won the steeplechase in 8:21.34. Benard Keter (8:21.81) and Mason Ferlic (8:22.05) will complete the U.S.'s representation in Tokyo.
Hamilton has run four steeplechase races in just over two weeks as he competed to a first-team All-America finish at the NCAA championships and then returned to Hayward Field for the Olympic trials. The rising junior is the school record holder in the event and has lowered that mark in three of the last four races.
Montana State's Lucy Corbett finished 16th in the women's high jump a week ago.