HELENA — Looking back at the history of Montana natives in professional football, you'll see individuals who seem to fit perfectly in the Big Sky state.
As you might have noticed in the 6-10 portion of the rankings, few Montanans thrived as skill position players. 
Instead, Montana-born players have dominated in the trenches. 
Some of the most physically dominant and well-known lineman, both offensively and defensively, were Montana born and bred.
With that in mind, here my top five Montana-born NFL players of all time. 
5. Vic Lindskog (Roundup)
If the career of any Montana-born player sums up the early years of pro football, it's Vic Lindskog's.
He was born Dec. 3, 1914, in Roundup, where he eventually went to high school before moving to Cut Bank. His first foray into organized football didn't come until college, after his talents as a boxer caught the eye of a Stanford football recruiter.
After playing two seasons at Santa Ana (California) Junior College, Lindskog played two years at Stanford, proving essential in the development of head coach Clark Shaughnessy's T-formation, a revolutionary offense at the time. 
According to the book "Wow Boys", which documents Stanford's 1940 season, the T-formation was ESPN's No. 2 sports innovation of all time, behind only free agency in baseball. 
Using the new formation, Stanford went from 1-7-1 to undefeated and winning the Rose Bowl. Lindskog earned all-conference honors and was honorable mention All-American. In 1942, he was drafted 13th overall by the Philadelphia Eagles.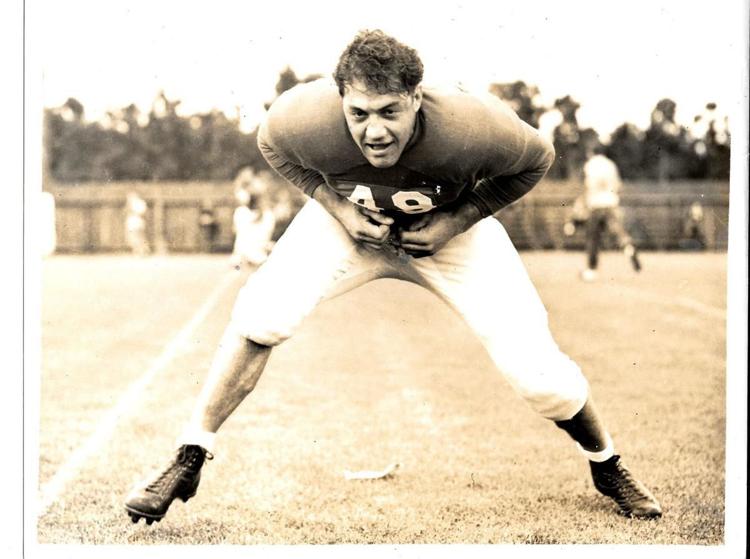 However, in what would be an unthinkable move today, Lindskog didn't report for three years, choosing to teach at Stanford because of better pay. 
Finally, at 29, Lindskog signed a contract with the Eagles and by the eighth game of his rookie season, he was starting and playing linebacker as well as center. On his 30th birthday, he notched his first of four career interceptions, returning it 65 yards for a touchdown against the Chicago Bears.
By 1947, he was the starting center and helped Philadelphia win NFL championships in 1948 and 1949. 
In 1951, his final year of professional football, Lindskog was named first-team All-Pro for the first time. The fact it came so late in his career, greatly annoyed coach Earle Neale, who, according to the Eagles Encyclopedia, said this about Lindskog:
"Vic is the greatest offensive center ever to play pro football. He's the only center I've seen who can block the halfback out of bounds on an end run. This is unusual that I can count how many times I've seen it performed. Five—and all by Vic."
The Eagles drafted Chuck Bednarik, another two-way player and future NFL hall-of-famer, to eventually replace Lindskog.
In their first training camp together in 1949, Lindskog said to the rookie, according to the book "Montana and the NFL", "I'll give it to you as fast as you can absorb it. You, Charlie, are my out of pro football."  
4. Wayne Hawkins (Jordan)
Two years after doctor Dr. B.C. Farrand helped deliver Jerry Kramer in 1936 in Jordan, the small Montana town had another future NFL star delivered by the same doctor.
Thirty years later, Wayne Hawkins, who was drafted by the Oakland Raiders out of the University of the Pacific, would square off against Kramer and the Green Bay Packers in the Super Bowl.
Hawkins and Kramer each started at guard and jointly sent tickets to Farrand for the 50-yard line at the Orange Bowl, the site of Super Bowl II.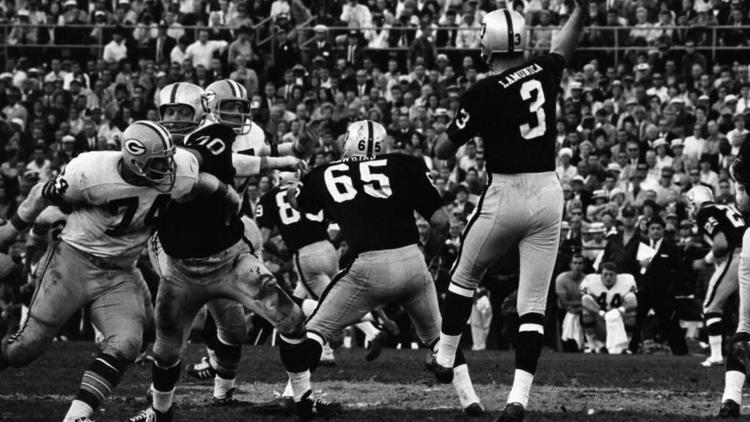 Kramer's team got the win that day, in what was Hawkins only Super Bowl appearance. 
Hawkins spent all 10 of his years playing in the American Football League and was one of the only players in history to do so. 
He was drafted by the NFL and AFL out of college, but chose the upstart league. He made five consecutive all-star teams, equivalent to the Pro Bowl, and started 104 of 136 career games. 
Hawkins' final game was in 1969, when the Raiders, following a 12-1 regular season, fell to the Kansas City Chiefs 17-7 in the AFL championship. 
3. Mike Tilleman (Zurich)
There's no better way to describe Mike Tilleman than to say he's a mountain of a man. 
Born in Zurich, the 6-foot-6 Tilleman attended Chinook High School and played two seasons of football for the Sugarbeeters, which was enough to catch the attention of the University of Montana. 
"I remember working on the ranch all day," Tilleman told the Havre Daily News in 2017. "Then lifting weights and running at night."
After earning all-conference honors at Montana in 1963 and 1964, Tilleman was drafted by the Denver Broncos of the AFL and the Minnesota Vikings of the NFL. 
In the end, he signed with Minnesota for a bonus of $8,000.
"I was so young back then, my dad had to sign for me to get my bonus," Tilleman said. "I skipped the eighth grade, so I was barely 20 years old when I started playing professional football."
Tilleman began with the Vikings in 1966 and played in 12 games, starting two. Before 1967, he was picked up by the New Orleans Saints in the expansion draft and started 12 of 14 games in 1967, as well as the final 123 of his career, to finish with 137 total, most of any Montana-born player.
The Saints didn't do much winning during Tilleman's tenure, but he did block on Tom Dempsey's record-setting 63-yard field in 1970 and was named the team's MVP that year too.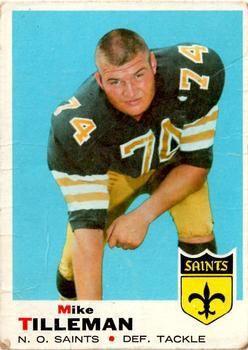 The next two years he played for Houston and in 1972, he was named the NFL's Comeback Player of the Year (he overcame cancer) after recording a league-high 15 sacks. He was then traded to the Falcons for a first-round pick and earned all-pro recognition in 1973, before finishing his career in 1976.
While he was one of the great defensive lineman of his era, in some ways, it's hard to measure Tilleman's greatness because sacks weren't counted as an official NFL stat until 1982. 
Either way, he was always fond of hitting the quarterback, telling the Daily News, "I knocked out Terry Bradshaw about five times. I also got (Jim) Plunkett a few times, although Sonny Jurgensen, he was probably the hardest to get because he was so fast."
Well known for his physical style of play, in the book "Montana and the NFL" a former offensive lineman is quoted as saying he would "rather catch javelin throws for an hour" than take head slaps from Tilleman, a maneuver the league later outlawed.
2. Pat Donovan (Helena)  
If this ranking was of the best athletes from Montana to play professional football, Helena's Pat Donovan would be No. 1.
Donovan was an All-American in high school at Helena Central and Helena High in football and basketball. He was even ranked as a top-30 basketball recruit, but played football at Stanford, where he's a member of the Hall of Fame and All-Century team. He was also a five-time state track champion in high school.
After a standout college career at defensive end, Donovan was drafted by the Dallas Cowboys in 1975. 
However, the Cowboys moved him to offense and two years later Donovan started all 14 games for Dallas, which went 12-2 and won the Super Bowl with the Helena native starting at tackle.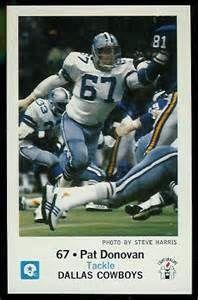 Donovan would help Dallas reach the Super Bowl again the following year, against the Pittsburgh Steelers. In what was then viewed as the greatest Super Bowl, Pittsburgh won 35-31. Dallas also lost to Pittsburgh in Super Bowl X. 
"When we played Pittsburgh the first time, they were better than us," Donovan told the Helena IR in 2003. "But when we played them again in 1979, I feel that we had matured and improved, and they were getting a little older. We matched-up well with them." 
Donovan, a four-time pro bowler, was also selected to various All-Pro teams in each of his last six seasons, despite never getting first-team All-Pro from the Associated Press. He played in six NFC championship games, three Super Bowls and 20 playoff games with 16 postseason starts.
He's one of just five Dallas Cowboys to earn at least four Pro Bowl invites. 
1. Jerry Kramer (Jordan)
Jerry Kramer is in a class by himself among Montana-born NFL greats.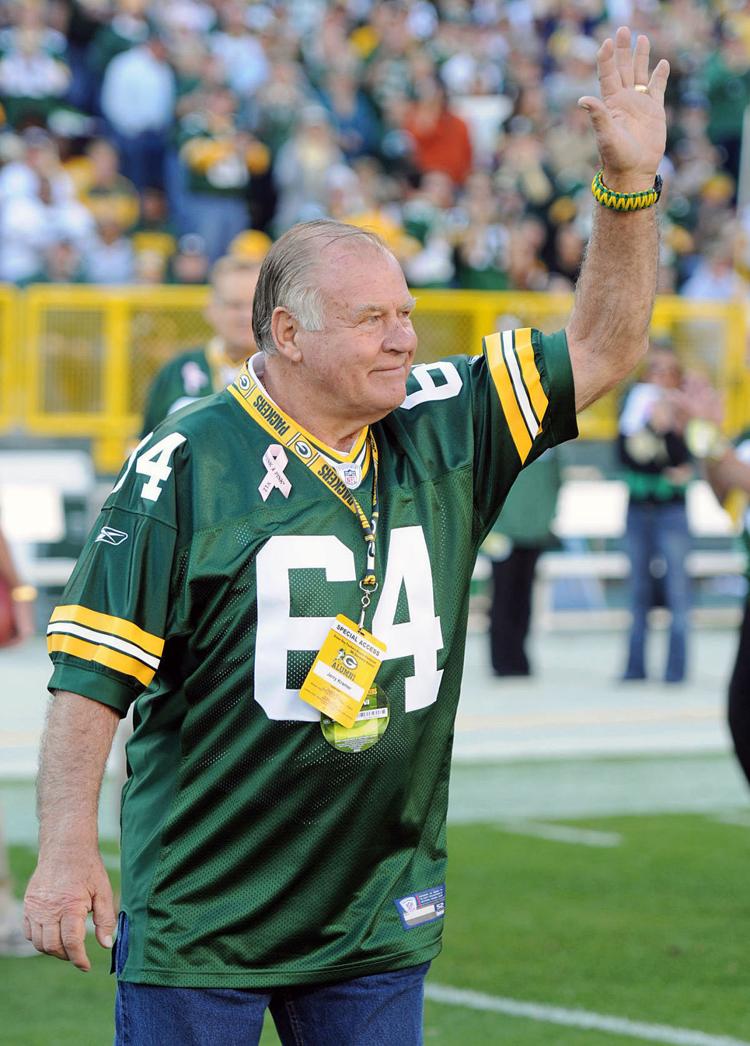 Born in Jordan, Kramer lived there for five years before eventually moving to Sandpoint, Idaho, and playing college ball at the University of Idaho. In 1958, he became a member of Vince Lombardi's Green Bay Packers, starting six games and playing in 12 as a rookie.
Green Bay was 1-10-1 that first season, but in 1960, with Kramer at right guard, the Packers reached the NFL title game, falling to the Eagles 17-13 in Lombardi's only playoff defeat.
It was the first of three straight trips to the title game for the Packers, who won in 1961 and 1962. 
Green Bay missed the playoffs with Kramer sidelined due to injury in 1964, but with him back in 1965, the Packers won the first of three straight NFL championships. 
Kramer started in Super Bowl I for Green Bay, which defeated Kansas City. He also played a central role in one of most famous plays in NFL history.
In the 1967 NFL championship game, otherwise known as the "Ice Bowl", Green Bay trailed the Dallas Cowboys 17-14, with the ball just a yard away from the end zone and only 16 seconds left on the clock. 
Quarterback Bart Starr called the Packers final timeout. 
During a film session leading up the game, Kramer suggested "31 Wedge" as a play that would be successful against Dallas defensive tackle Jethro Pugh. 
"We can wedge Pugh if we have to," Kramer told Lombardi. 
The field was slick, though, so Starr suggested he sneak it instead of handing off the ball off. 
"Then run it and let's get the hell out of here," Lombardi famously replied.
That decision put all the pressure on Kramer. He got just enough of Pugh for Starr to sneak into the end zone, sending the Packers to Super Bowl II, where the Raiders and Hawkins awaited. Green Bay won 33-14 in Lombardi's last game as head coach. 
Known as one of the best guards in NFL history, Kramer was also utilized as a kicker, making 90 extra points and 29 career field goals. In 1962, he led the NFL in field-goal percentage (81.8 9/11) and was fifth in scoring in 1963 with 16 made field goals and 43 extra points. His career long was 46 yards.
In an 11-year career, Kramer was a three-time Pro Bowler, four times First-Team All-Pro and recognized 23 times on various All-Pro teams, in seven different seasons. He's also a member of the NFL's All-Decade Team of the 1960s and in 2018, 50 years after he retired, he was enshrined in the Pro Football Hall of Fame, making him the only Montana-born player to be inducted.
Part I: Top 10 Montana-born NFL players of all time: Nos. 6-10