BILLINGS — Dominant. Perfection. Impressive.
Any of those three words would aptly describe Brazilian cowboy Jose Vitor Leme's performance at the Professional Bull Riders Unleash The Beast Ariat Invitational at First Interstate Arena at MetraPark the last three days.
On Sunday, Leme finished a perfect 4-for-4 weekend with rides of 89.75 points in both round three and the championship round to capture the event title and $40,575 with an aggregate score of 355.25 points. The world standings leader also earned 146 total points with the victory.
Leme was also the winner of the special round 15/15 Bucking Battle on Saturday night, bucking to a 94.25-point score aboard world champion bull Smooth Operator. That Bucking Battle ride on Saturday gave him eight 90-point rides on the season and it was the highest-scoring ride on the circuit this year.
For the Bucking Battle win, Leme pocketed a check for $7,312, meaning he won nearly $50,000 in Billings. The Bucking Battle round does not count in the aggregate since it's a special round, but including the Bucking Battle home run by Leme, he was a perfect 5 for 5 in the Magic City.
"It was a great weekend," Leme told The Billings Gazette and 406mtsports.com after the event ended. "I was so glad for God to give me good bulls to get on."
Leme began the event with an 89.25-point effort in round one Friday and followed with a score of 86.50 in round two Saturday.
Montana cowboys Dakota Louis and Jess Lockwood also advanced to the championship round contested before just under 1,600 cheering fans.
Only 50% of the seating at First Interstate Arena was available for spectators to purchase an admission ticket due to the ongoing coronavirus crisis. All fans were also in "POD seating" in an effort to practice social distancing. 
Louis, of Browning, placed seventh after he did not cover a bull on Sunday after successful rides the first two nights. Louis had scores of 86.50 and 84.75 in the first and second rounds.
Overall, Louis earned $3,525 and 20 total points. He is now ranked 33rd in the world in his aim to finish the season in the top 35 and reach his first World Finals. Only five regular-season events remain before the finals, Nov. 4-8 in Las Vegas.
Louis was happy to be making up ground in his chase for a World Finals berth and appreciated the support of the home-state fans.
"I'm just taking it one bull at a time and making the best of each opportunity," Louis told The Billings Gazette and 406mtsports.com on Sunday. "The Montana crowd is definitely always behind you, especially here in our home state."
Lockwood, the defending world champion from Volborg, was making his comeback at the Ariat Invitational after being out of action since March 1 when he suffered a complete left hamstring tear at a PBR competition. Lockwood was recently cleared to compete after recovering from surgery to repair the hamstring. He did not cover a bull on Sunday, but did post scores of 84 and 85.75 in the first two rounds to finish 11th. He earned 9.5 points and $850.
Jake Lockwood of Volborg tied for 15th. He had a score of 85.25 on Friday. He netted five points in the standings and $875. Jake Lockwood is now ranked 39th in the standings.
Leme has now won three straight premier series titles, also capturing championship honors in Fort Worth, Texas, and Salt Lake City. He has seven Unleash The Beast victories this season, which leads the tour. His 89.75-point third-round effort aboard Zero Time was his elite-series leading 16th round win of the season and the first time the bull had been topped in seven career events.
Overall, Leme has earned $515,770.88 this year.
Leme answered most of the questions in the interview with The Gazette and 406mtsports.com, but when needed retired PBR rider Paulo Crimber served as a translator for Leme and helped in the communication.
"To win three events without a doubt is amazing," Leme said. "This is what I work for is to get better and better."
The secret to his success this season has been not overlooking any bull, Leme said. This year, Leme leads World No. 2 and fellow Brazilian rider Joao Ricardo Vieira by 593.09 points and third-ranked Lockwood by 757. Vieira failed to post a score in Billings.
"I just try to keep working and, every time bull by bull like the last one, I try to keep my focus on my bull and my job," Leme said.
In an in-arena interview on PBR RidePass played on the screen overlooking the chutes at Metra on Friday, Lockwood said he had to concentrate on how he was riding and not worry about Leme, who led Lockwood by 749.16 points entering last year's World Finals.
"I've got to worry about myself … I'm just going to show up, ride my bulls and be myself," Lockwood said in the RidePass interview.
On Sunday, Leme explained he, too, only worries about what he can control.
"I think everybody is the same, we think about us," he said. "I just think about my bulls and my work.
"It's amazing for Jess to come back and do what he is doing. But that doesn't change anything for me. I still have to focus on my bulls."
Andrew Alvidrez, the aggregate leader after two rounds, was second. He did not post a score in the third round but bucked to a championship-round best of 91.25 points on Medicine Man. He earned $4,875 for winning the championship round and $20,212.50 overall at the $111,000 event. Alvidrez also netted 99.5 total points.
Lucas Divino placed third with a score of 85.75 in each of the first two rounds and 61.25 in the championship round. He earned $11,000, plus 63 points and is ranked fourth, trailing Lockwood by half a point in the standings.
Keyshawn Whitehorse, the first-round leader with an 89.50, had an 87.50 on Sunday in round three for an aggregate of 177 to place fourth and earn $9,825 and 55 total points. Cooper Davis was fifth. Davis scored an 85.75-point ride in the opening round and won the second round with a 90-point ride on M.A.G.A. Davis earned $7,775 and 49.5 total points.
The Unleash The Beast tour will next stop in Des Moines, Iowa, Sept. 19-20 where Leme will aim for a fourth consecutive victory. And don't expect him to change a thing. Championship Sunday began at 1:45 p.m., and he prepared the same way for it as he did for an evening competition.
"It's the same routine, just a different time and a little early," Leme said. "It's been working, I'll continue to do the same things."
If Leme continues on the same pace, he'll certainly have a shot at impressive perfection and domination in Des Moines.
PBR Unleash The Beast Ariat Invitational at MetraPark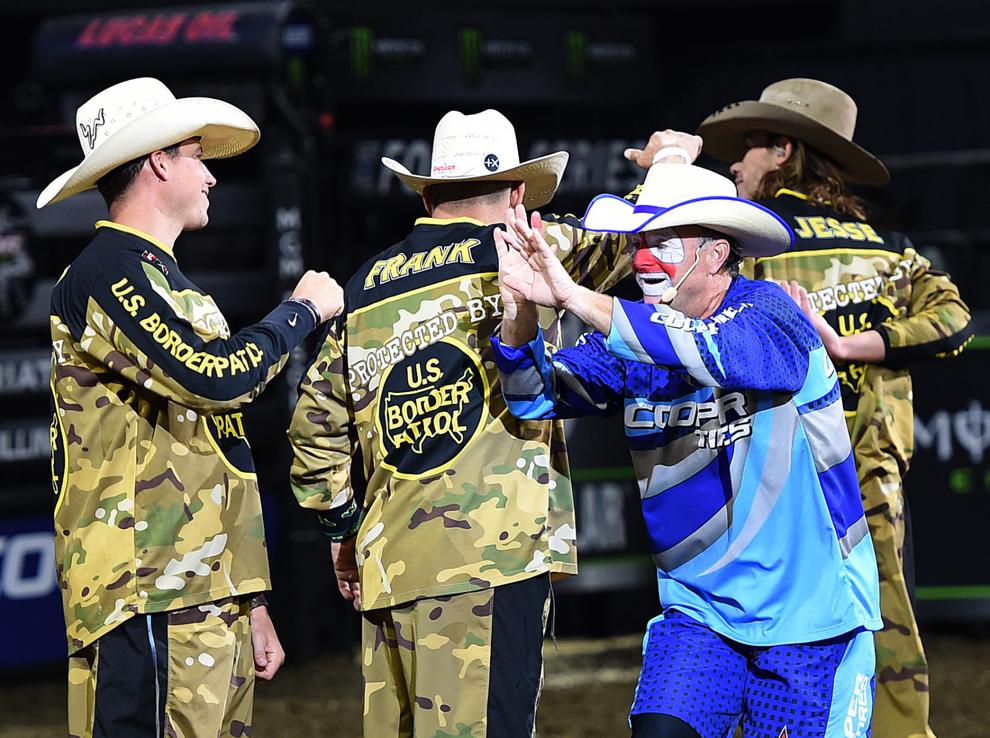 PBR Unleash The Beast Ariat Invitational at MetraPark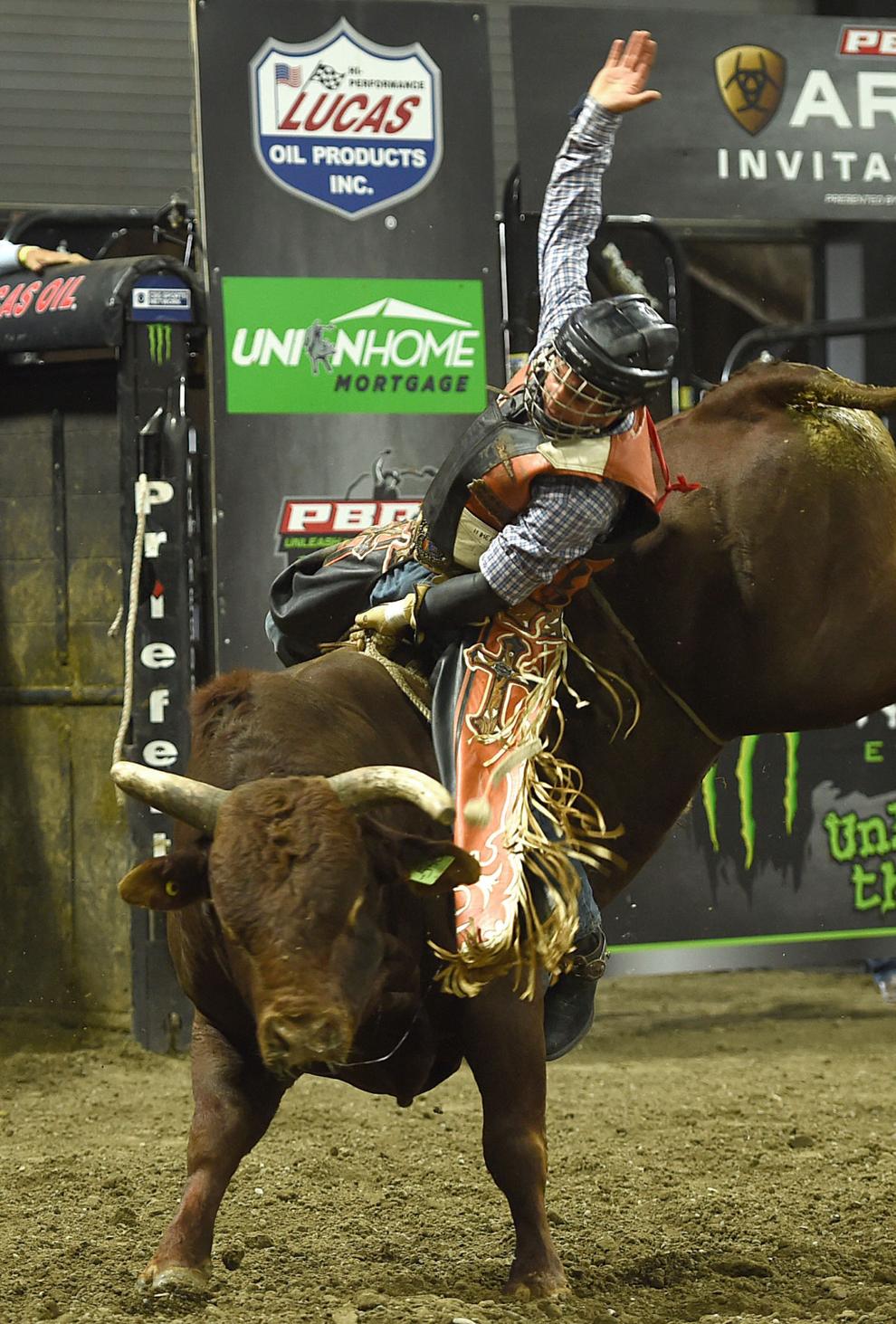 PBR Unleash The Beast Ariat Invitational at MetraPark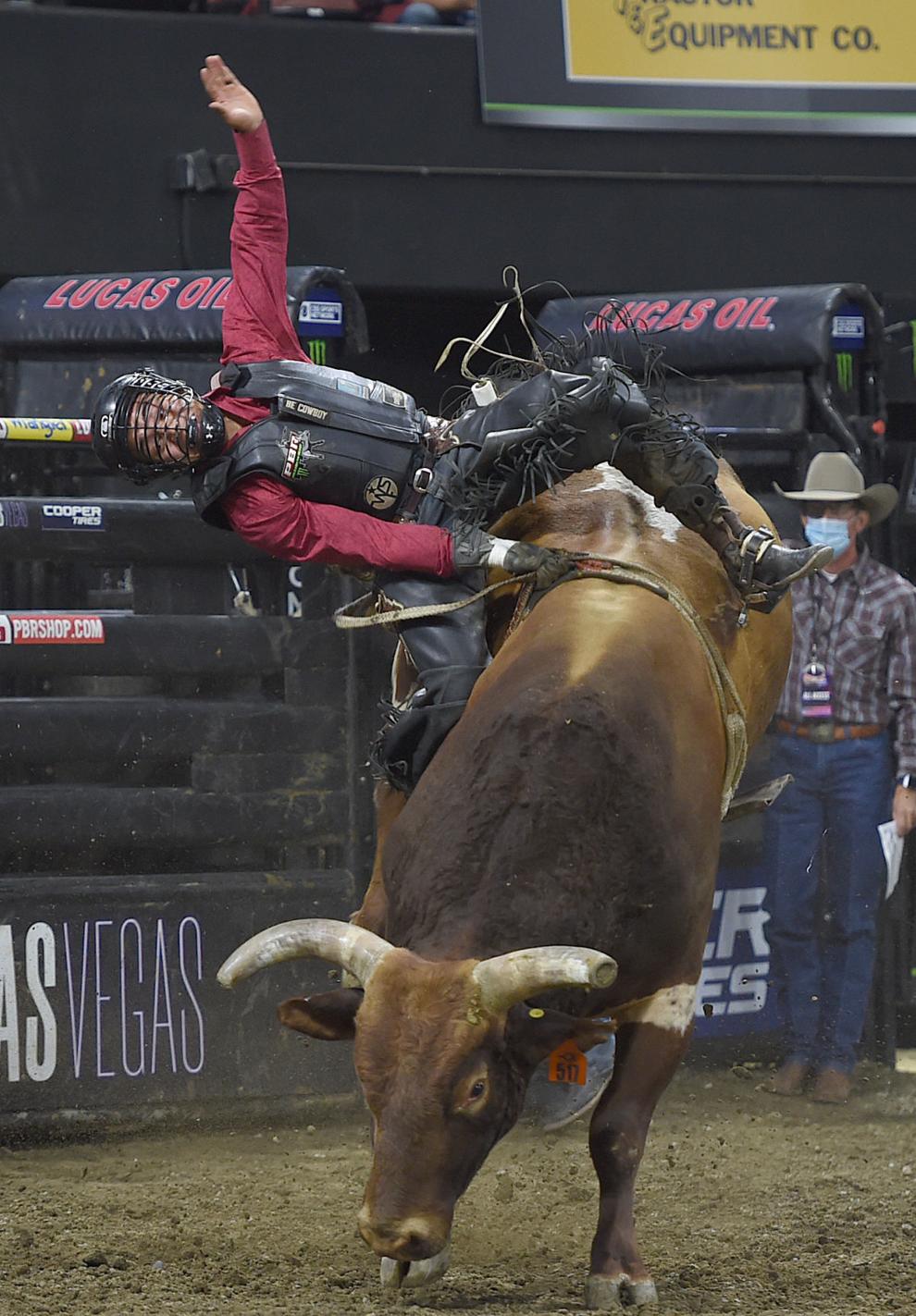 PBR Unleash The Beast Ariat Invitational at MetraPark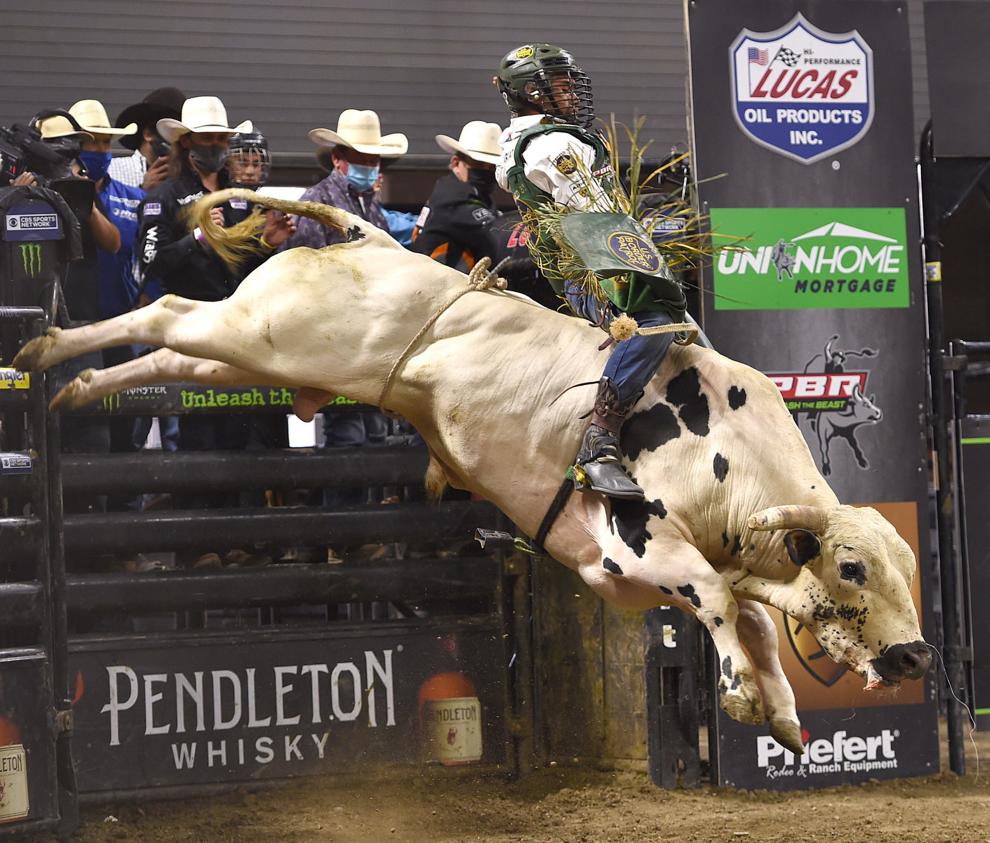 PBR Unleash The Beast Ariat Invitational at MetraPark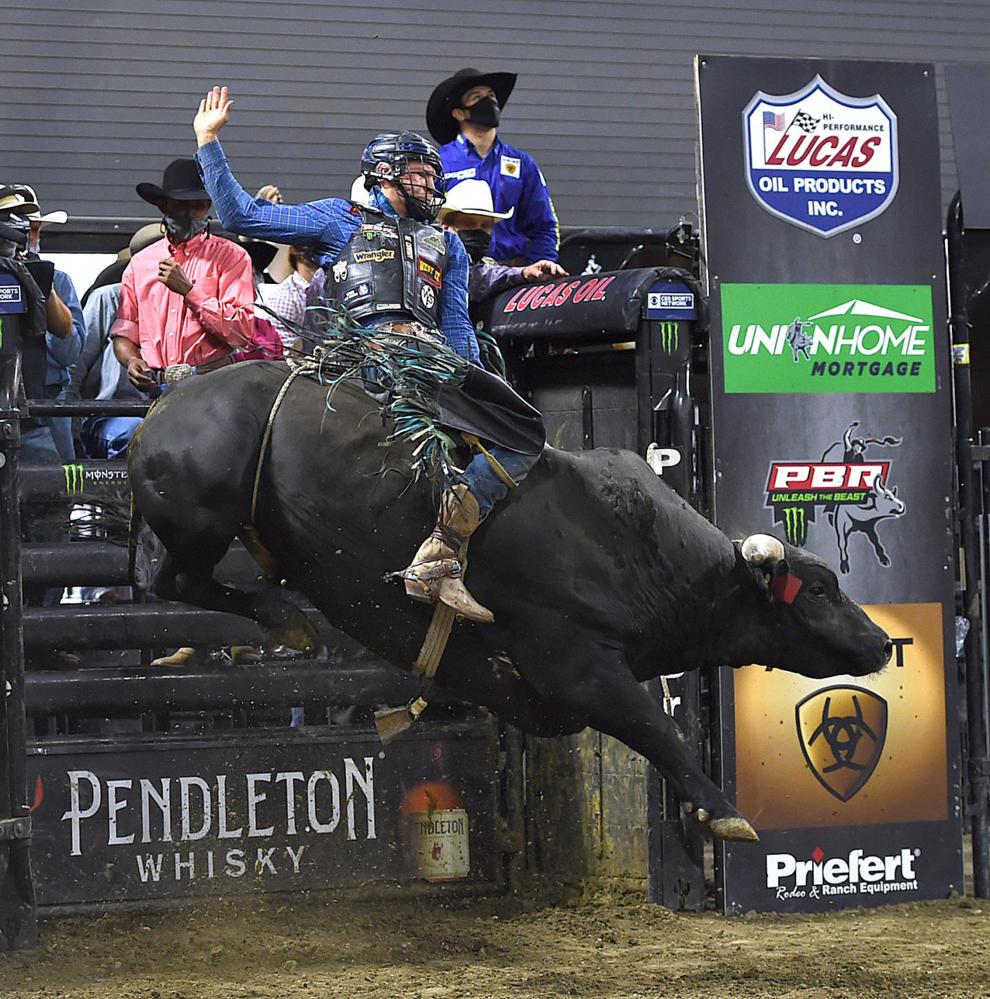 PBR Unleash The Beast Ariat Invitational at MetraPark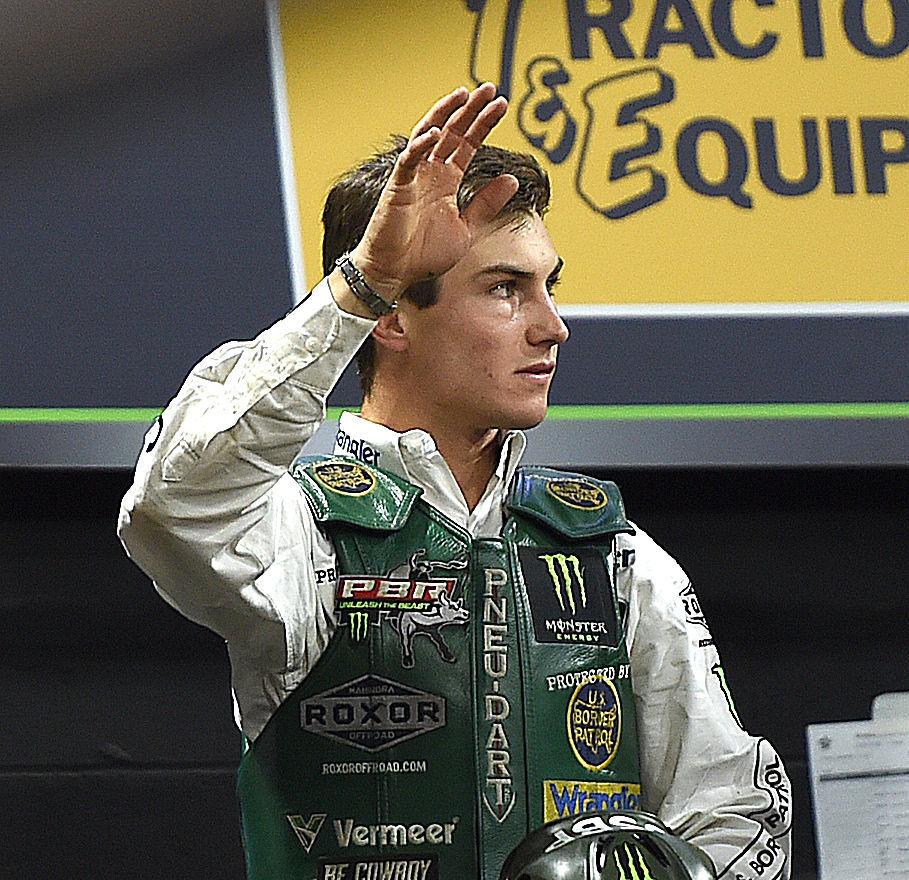 PBR Unleash The Beast Ariat Invitational at MetraPark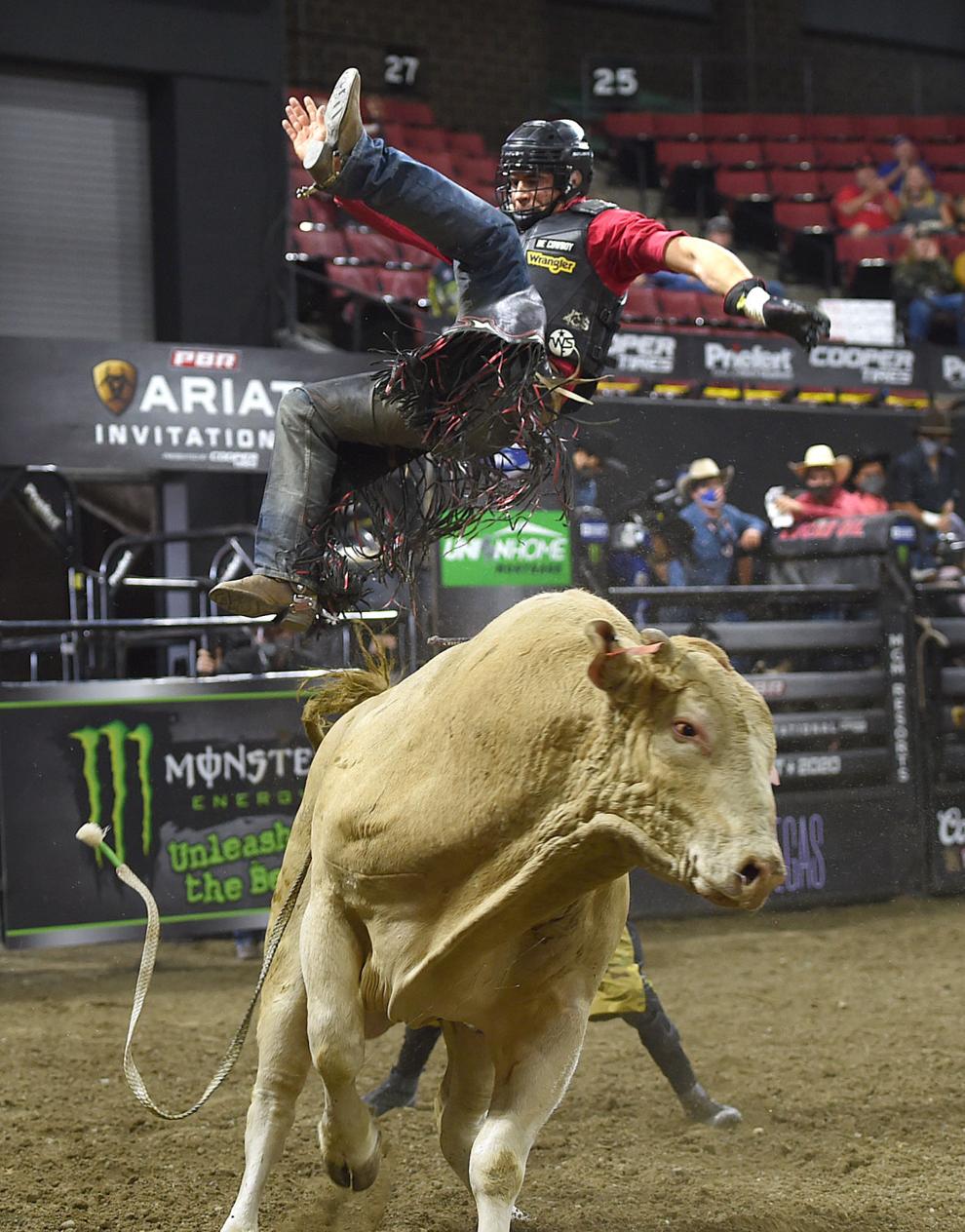 PBR Unleash The Beast Ariat Invitational at MetraPark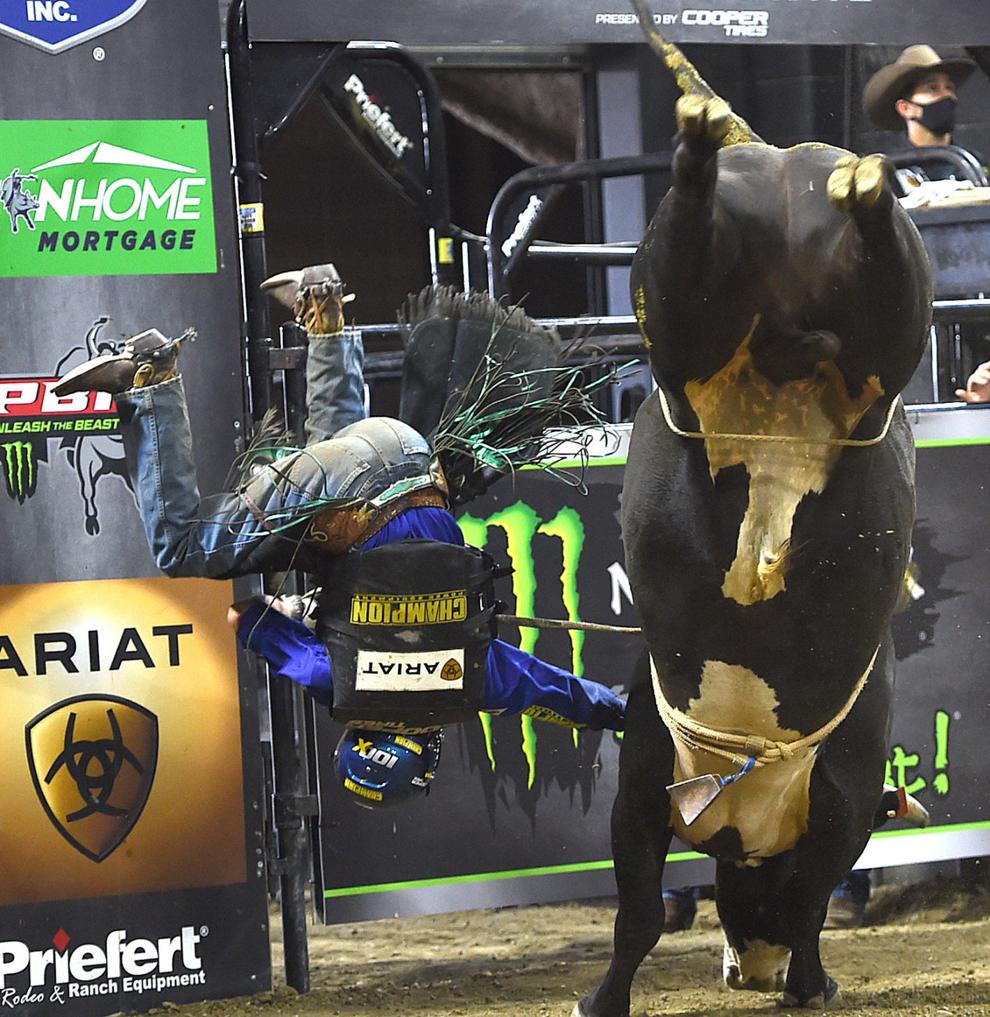 PBR Unleash The Beast Ariat Invitational at MetraPark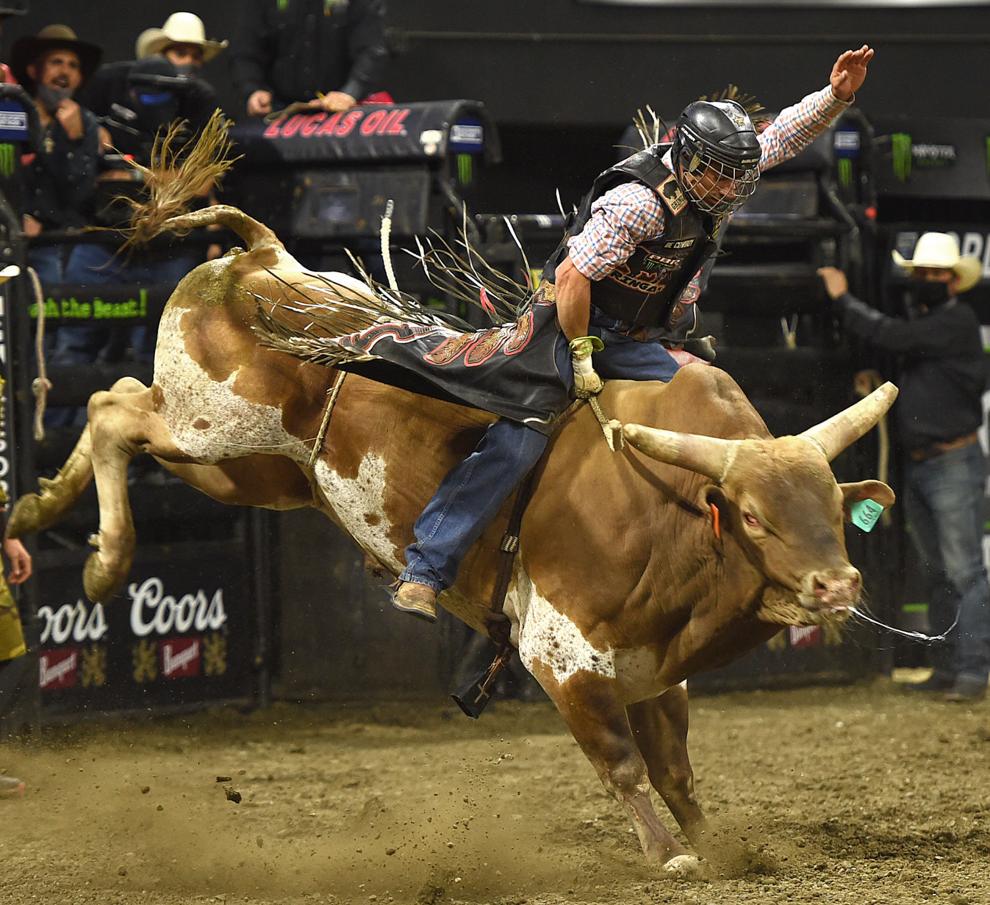 PBR Unleash The Beast Ariat Invitational at MetraPark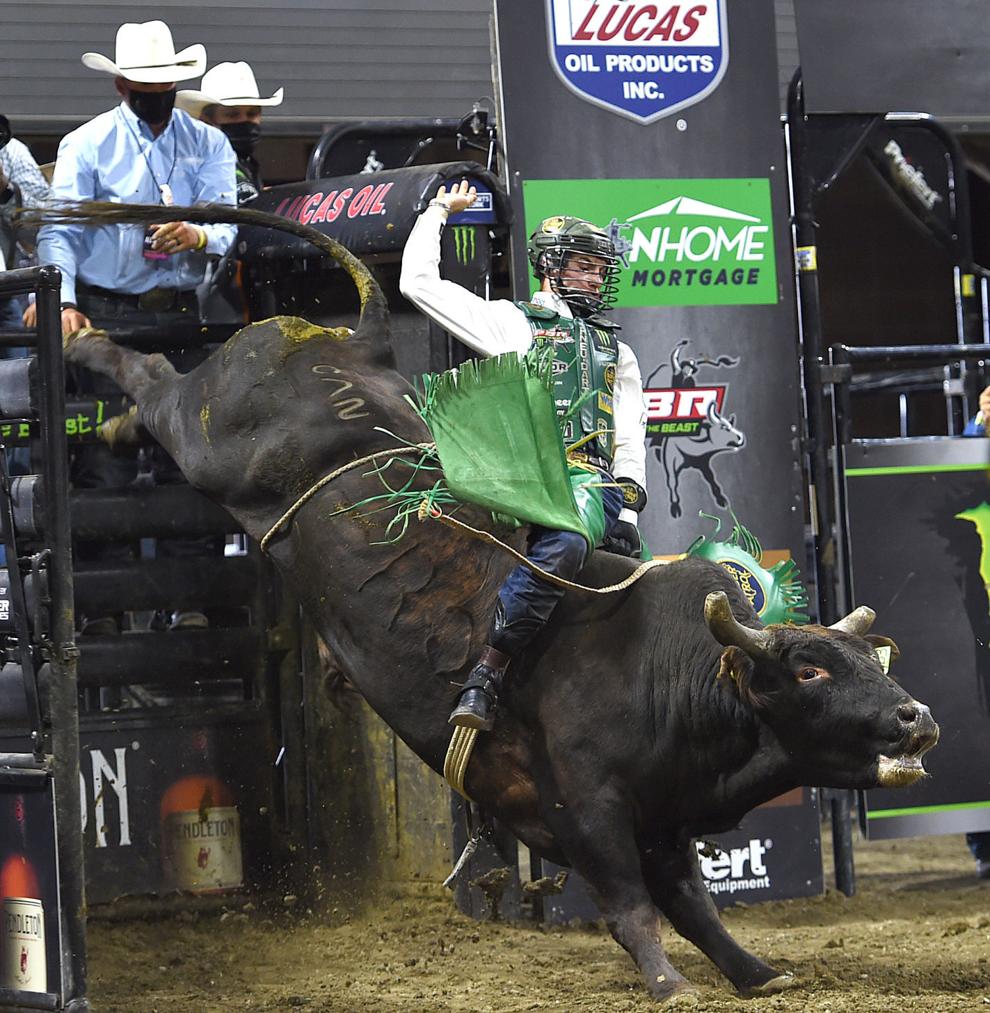 PBR Unleash The Beast Ariat Invitational at MetraPark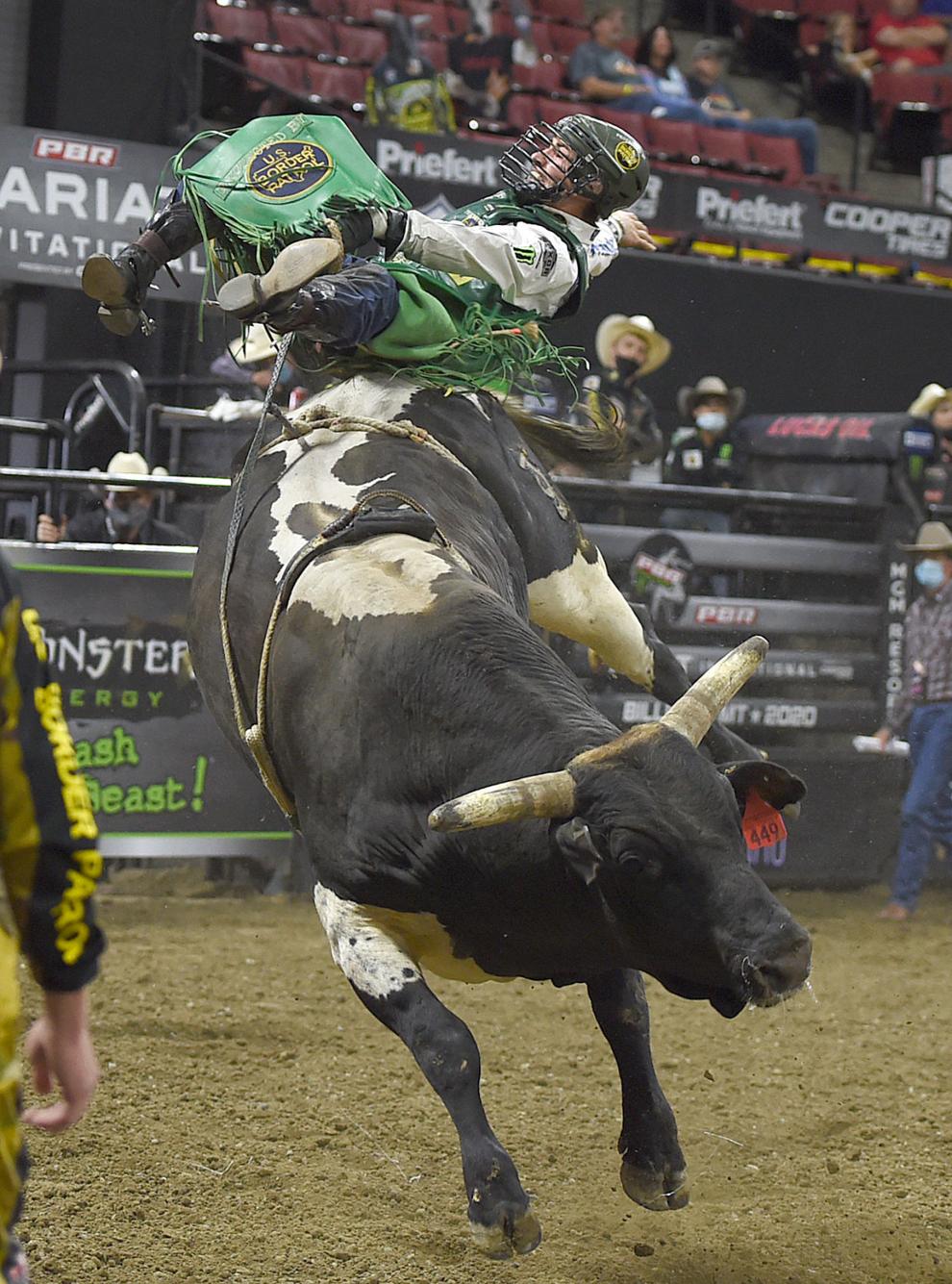 PBR Unleash The Beast Ariat Invitational at MetraPark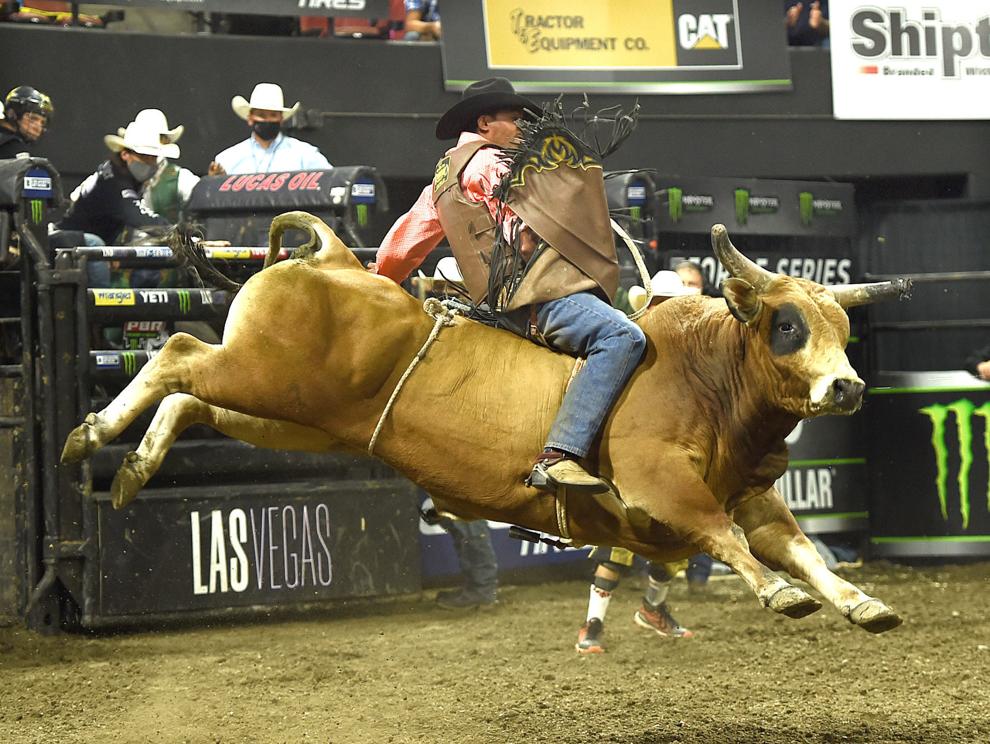 PBR Unleash The Beast Ariat Invitational at MetraPark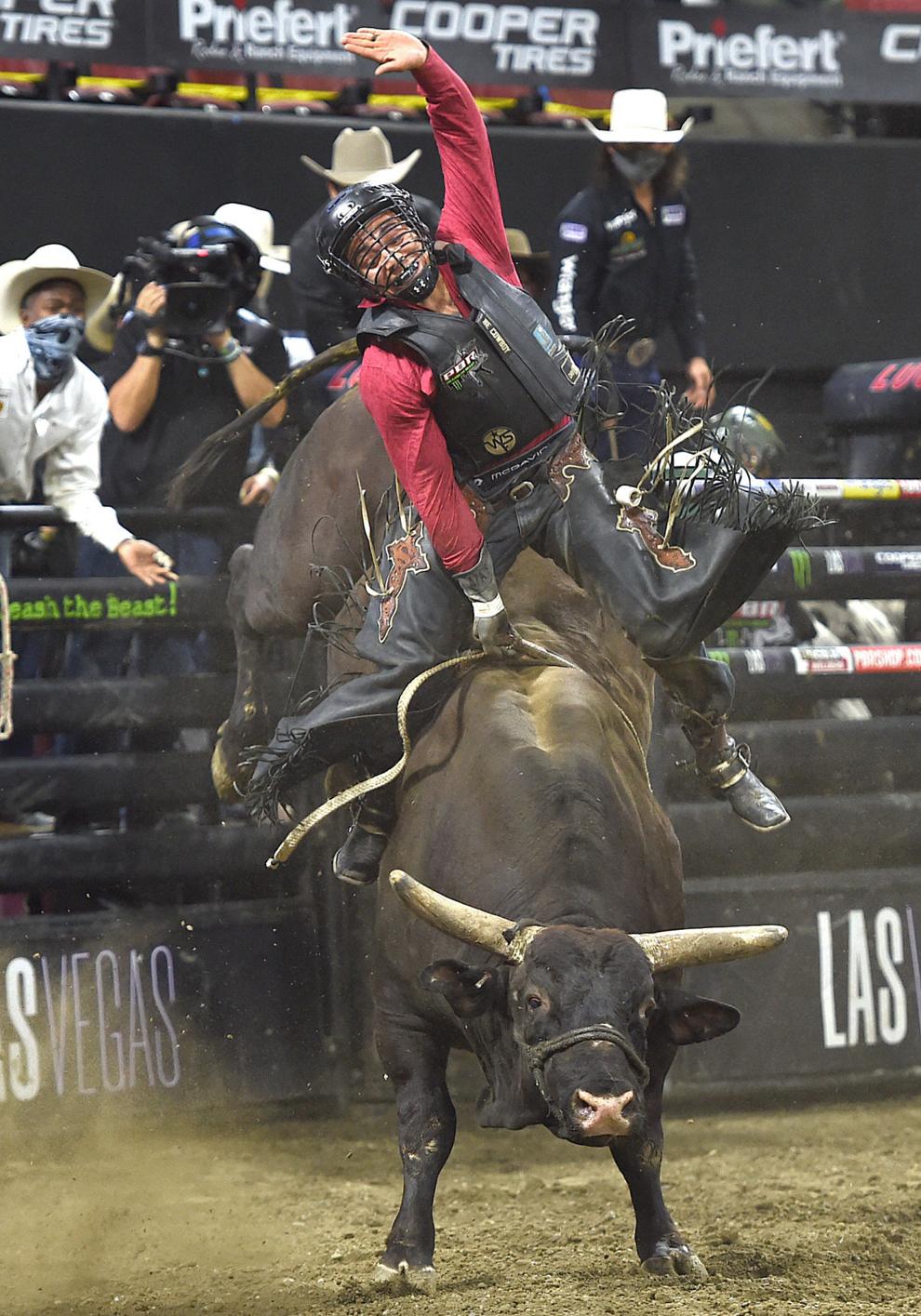 PBR Unleash The Beast Ariat Invitational at Metrapark
PBR Unleash The Beast Ariat Invitational at MetraPark