BILLINGS — Longtime MetraPark general manager Bill Dutcher loves all the events First Interstate Arena hosts, from concerts, to monster trucks to basketball games and professional wrestling.
But when it comes to the two events that are "electricity up your backbone" — those are when the Professional Bull Riders and state wrestling tournament competitors battle it out for supremacy.
"The crowd melting into those events make it fun working. You watch and appreciate that," Dutcher, who has worked every one of the 25-consecutive years at the Metra in various jobs that the PBR tour has brought its intensity-packed show to the facility, said.
Dutcher said when he visits the wrestling coaches before the all-class state tournament, which he has also worked in some capacity while employed at Metra for all 31 of the meets, he talks about how the PBR and wrestling tourney bring the same type of intensity and flair.
"My two adrenaline events — I love all the events — but the two that are electricity for performances and fans going wild are when the state wrestling finals are on the floor and the PBR," he said.
The three-day PBR Unleash The Beast event started in Billings at the Metra on Friday night and another performance was held Saturday. The event concludes Sunday at 1:45 p.m.
For an example of how energetic the PBR stop at Billings can be, in an interview with The Billings Gazette and 406mtsports.com on Saturday, Dutcher pointed to Friday night. Anticipation had built for the return of defending world champion Jess Lockwood of Volborg. Lockwood had been out of action since March 1 after suffering a hamstring injury that required surgery.
There had been a build-up of Lockwood's return ever since it was announced in late August that he was medically cleared and would be returning for the premier series event in his home state. Bull riding fans nationwide who were watching on the internet, and many in the crowd of 1,376 on Friday, were definitely hoping for a triumphant return for Lockwood.
The two-time PBR champion, who is also a PBR Rookie of the Year award winner, didn't disappoint. While the ride wasn't the best of the night, Lockwood's 84-point ride — good for 10th place — was legendary in itself and thrilling for many PBR fans.
"I was watching with a couple co-workers and knowing what that meant to the event and his family and Montana and those watching (remotely)," Dutcher said. "It built up to that and when he came out of the chute with an 84 it was really cool and wound up a wonderful night. It was meant to be. It was just cool."
Dutcher said he enjoys watching all of the PBR cowboys compete. He is definitely looking forward to championship Sunday.
"I carry my score sheet in my pocket. I love looking at the riders and watching who is doing what," he said. "I always look forward to it."
Another thing Dutcher likes about the PBR is the entertainment value, calling it "wholesome and a family atmosphere. They are just awesome and cater to any age."
Dutcher also gave a nod to Montana native Flint Rasmussen, the "exclusive arena entertainer" of the PBR, who in his own unique way plays the part of a rodeo clown.
"Flint and the music also keep (the fans) riveted to their seats from the time it starts until the time it's over," Dutcher said.
Dutcher gave credit to MetraPark marketing and sale director Ray Massie for helping bring the PBR back to town. The streak of consecutive years, the longest on the PBR Unleash The Beast Tour, nearly came to an end when the Billings show set for April was canceled because of the coronavirus crisis.
In July, it was announced the PBR would return.
"Ray Massie did a really good job as a point person, keeping in constant contact with the PBR," said Dutcher, noting that the PBR hierarchy "always had Billings in the back of their mind."
The PBR show traditionally draws fans from Montana, Wyoming, the Dakotas, and Canada every year, said Dutcher. Traditionally the best attended night is Saturday, which draws crowds of close to 8,000 fans.
This year, only 50% of the arena is available to sell due to the virus. PBR officials reported the Saturday attendance was just under 2,500 spectators. 
One thing is for sure, Dutcher said after the championship is decided on Sunday, he'll already be looking ahead to once again tallying a PBR scoresheet at First Interstate Arena next spring.
"After this year I'll be looking forward to the PBR in 2021," he said. "It's an event I wouldn't miss."
Out of the chutes
• Top-ranked Jose Vitor Leme won the 15/15 Bucking Battle with a 94.25-point ride aboard Smooth Operator.
• Andrew Alvidrez is the aggregate event leader with 176 points after posting an 87.5 point ride on Saturday and an 88.50 on Friday.
"Man it is nice, but the weekend ain't over," he said on his post-ride PBR RidePass in-arena interview. "We are never satisfied or content and pushing forward."
• Lockwood, riding on a re-ride in round two, scored 85.75 points aboard Full Battle Rattle and is 2 for 2 in the event. He is in seventh place. However, Axle got the best of Lockwood in the Bucking Battle.
When Lockwood notched his 85.75-point effort, it sent the crowd into a frenzy and he pounded his chest and gave his riding helmet a fling.
In his post ride interview displayed on the screen at the arena, Lockwood again said he appreciated the faithful fans, saying, "Thanks for all you guys being out here. I appreciate you."
• Montana cowboy Dakota Louis of Browning is also 2 for 2 at the event after a 84.75-point performance that also caused the fans to let out a thundering ovation. Louis had a ride of 86.5 on Friday.
"Us Montana people like to have fun and that's what I'm trying to do," Louis said in his RidePass interview.
• Volborg's Jake Lockwood, who is participating in the event as an alternate, did not post a score.
• For complete results, visit www.pbr.com.
PBR Unleash the Beast Ariat Invitational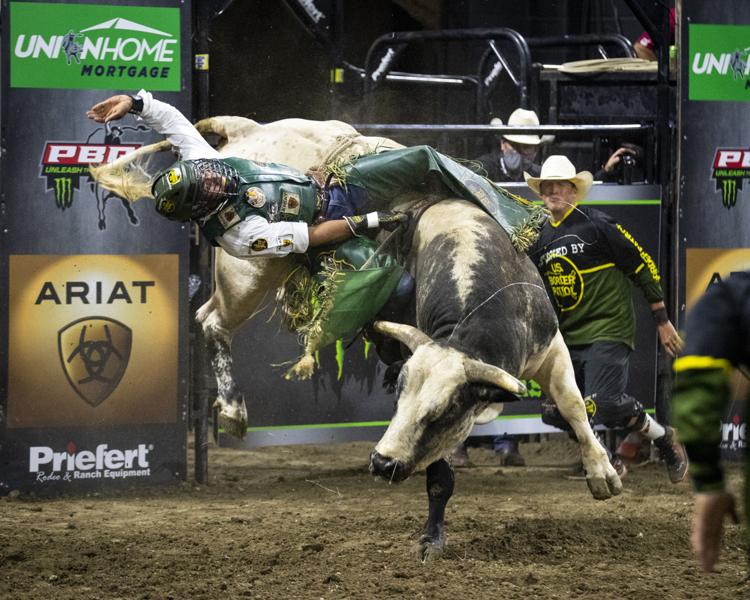 PBR Unleash the Beast Ariat Invitational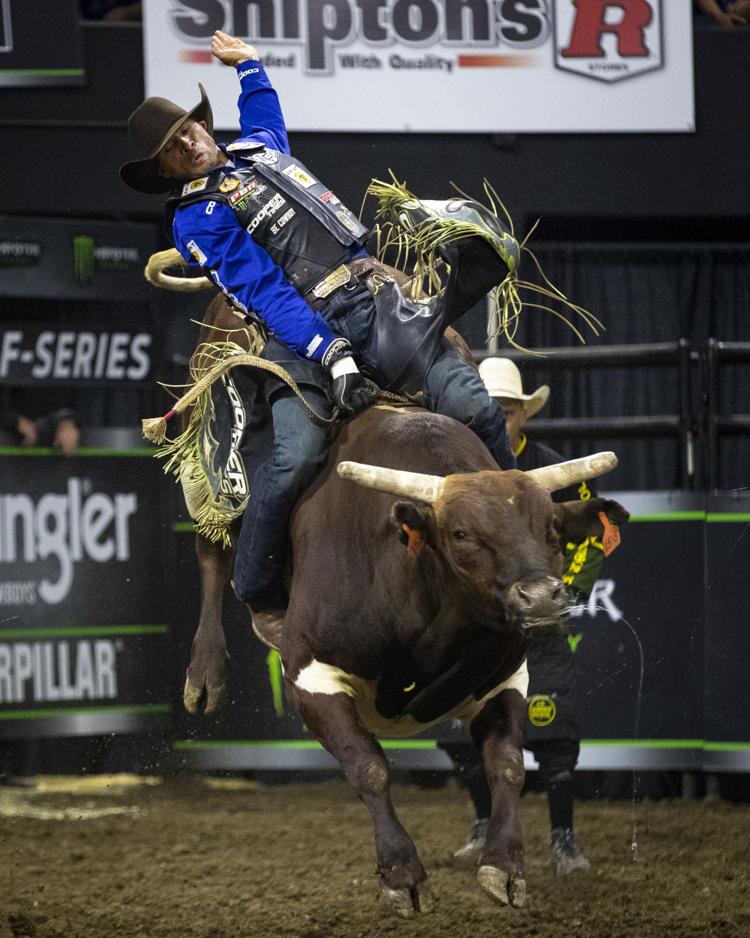 PBR Unleash the Beast Ariat Invitational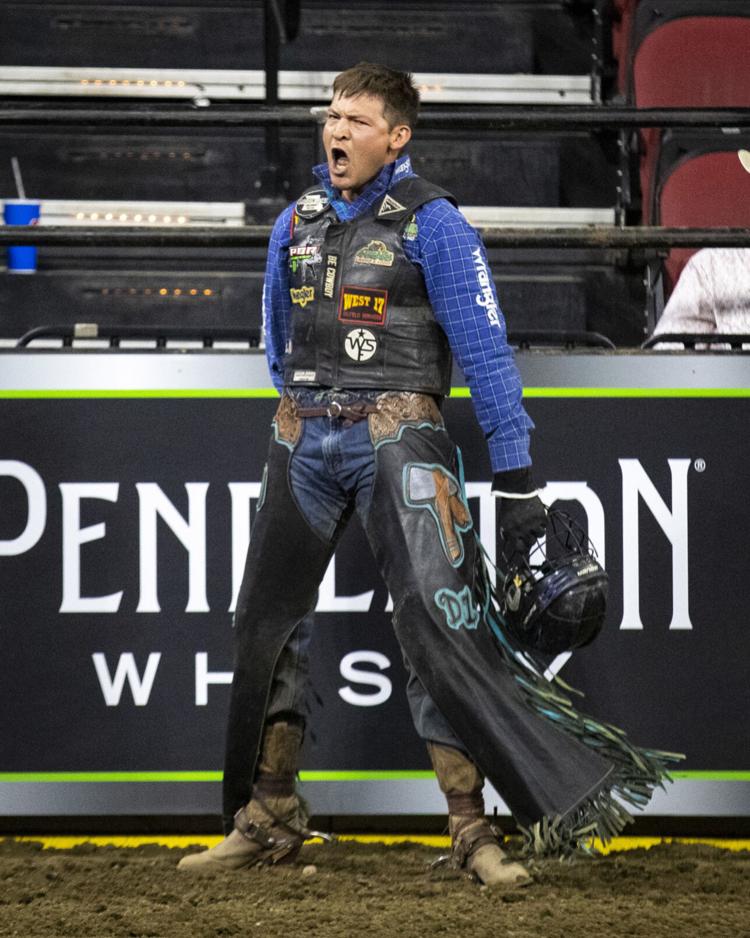 PBR Unleash the Beast Ariat Invitational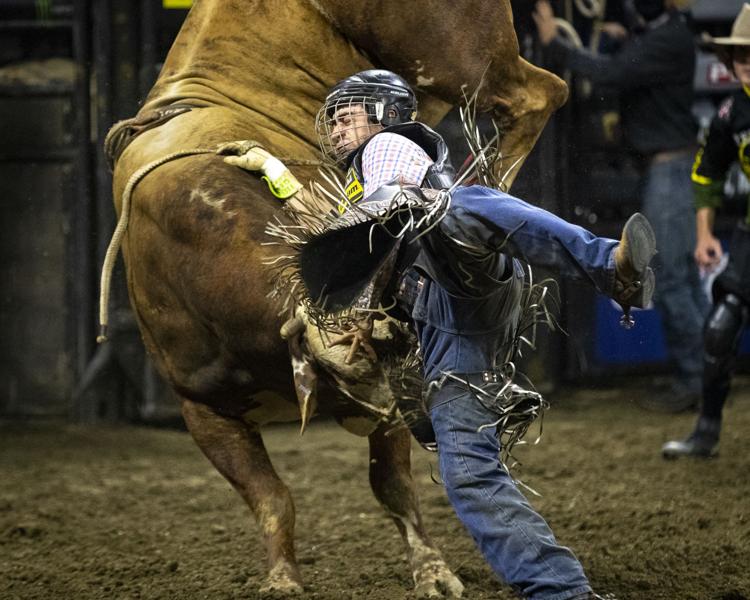 PBR Unleash the Beast Ariat Invitational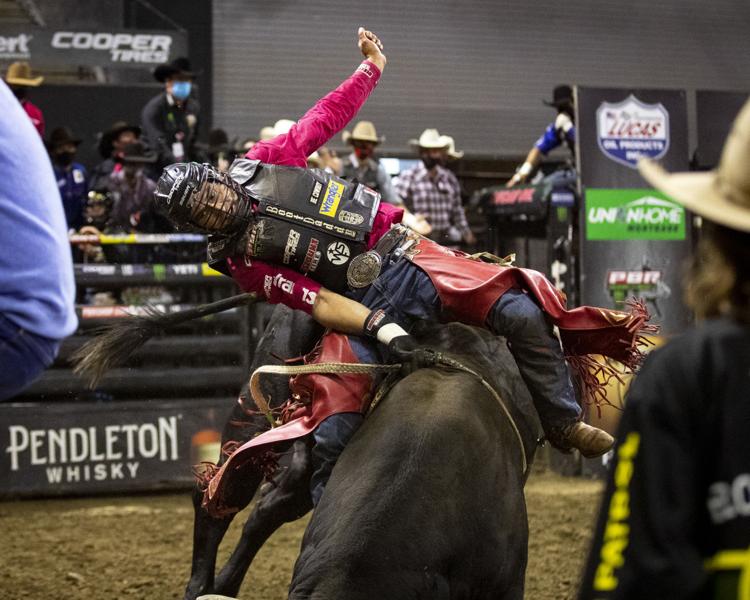 PBR Unleash the Beast Ariat Invitational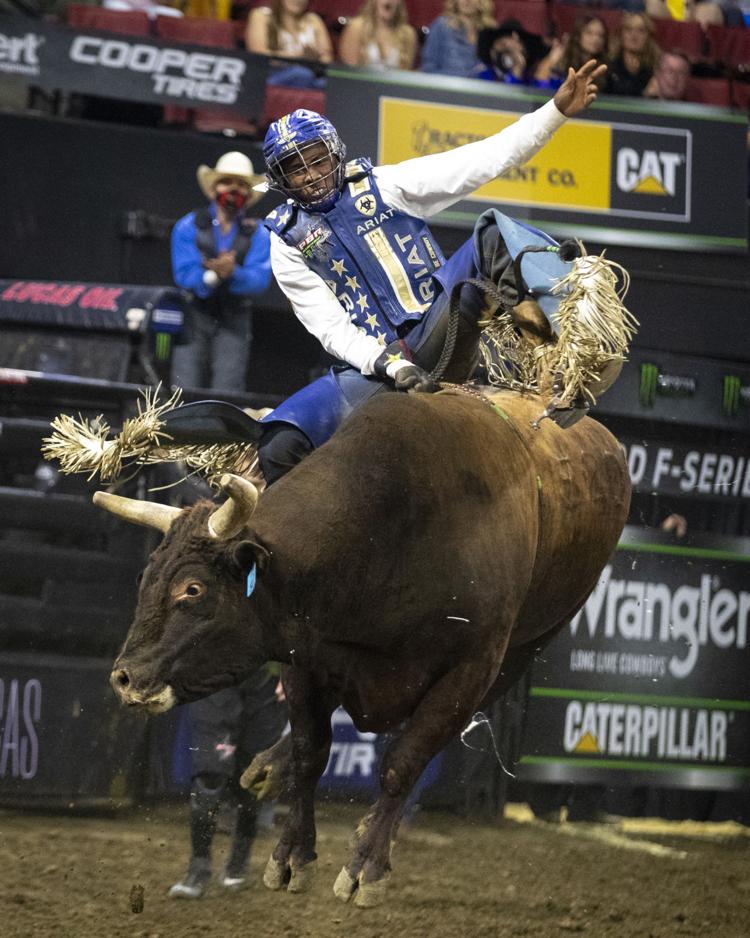 PBR Unleash the Beast Ariat Invitational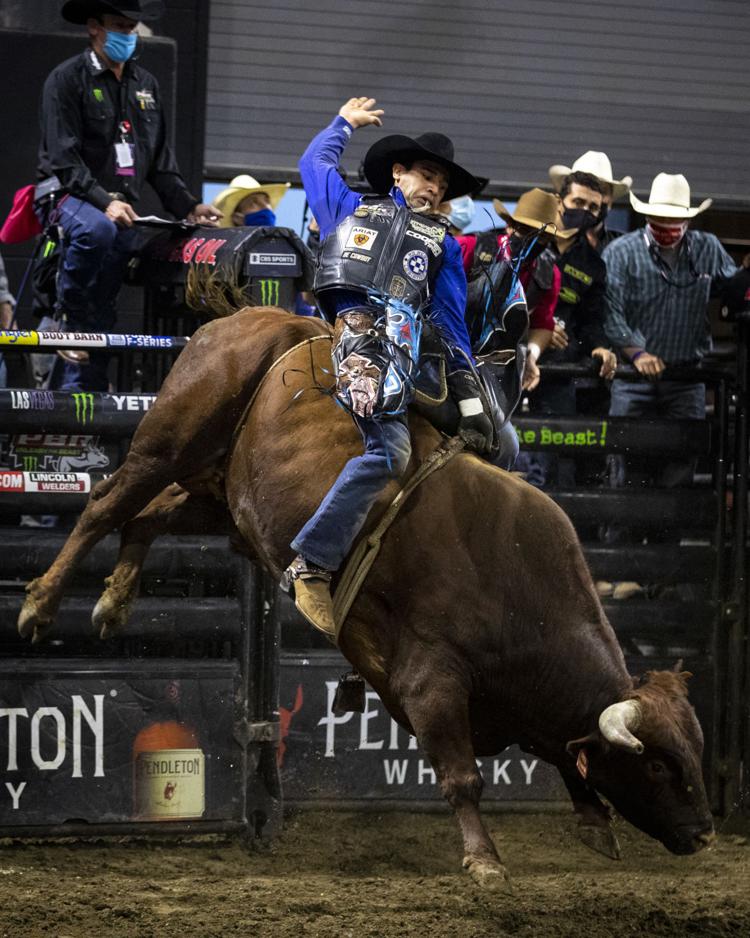 PBR Unleash the Beast Ariat Invitational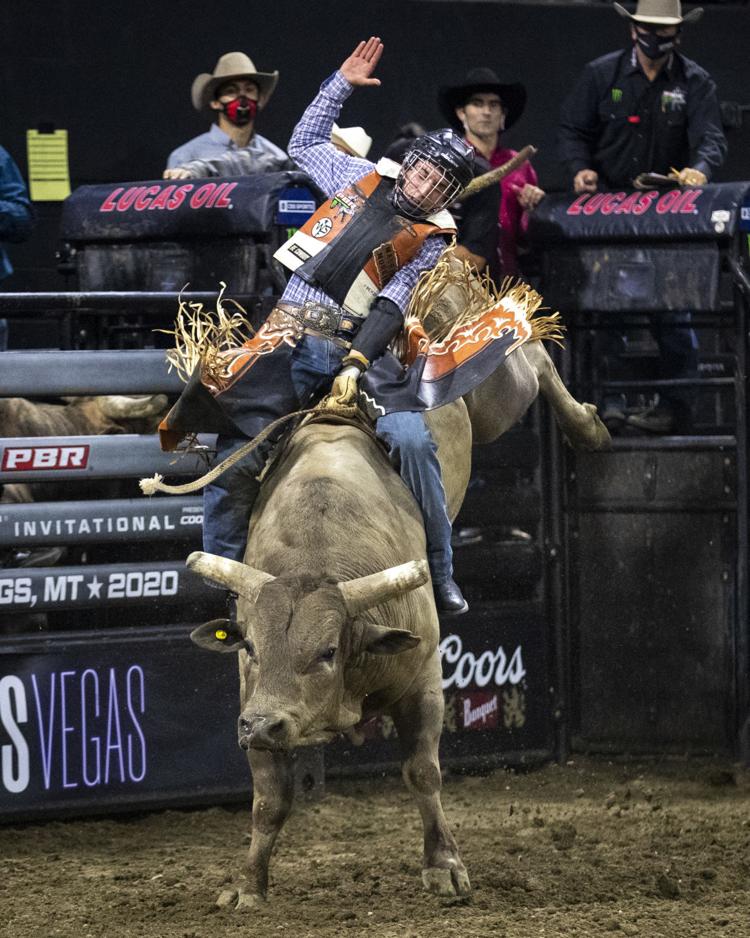 PBR Unleash the Beast Ariat Invitational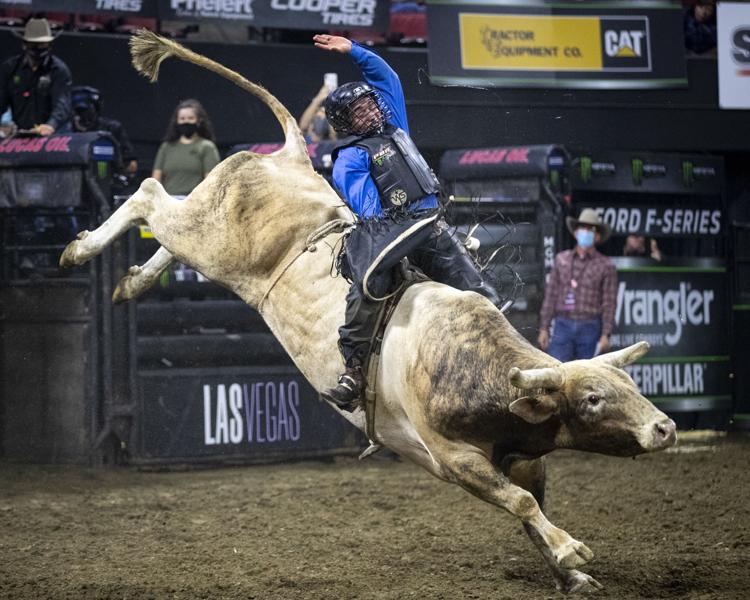 PBR Unleash the Beast Ariat Invitational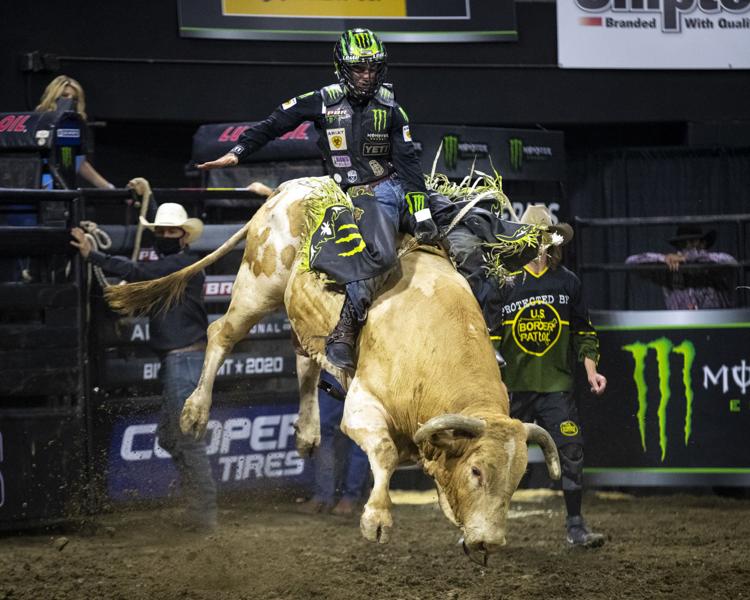 PBR Unleash the Beast Ariat Invitational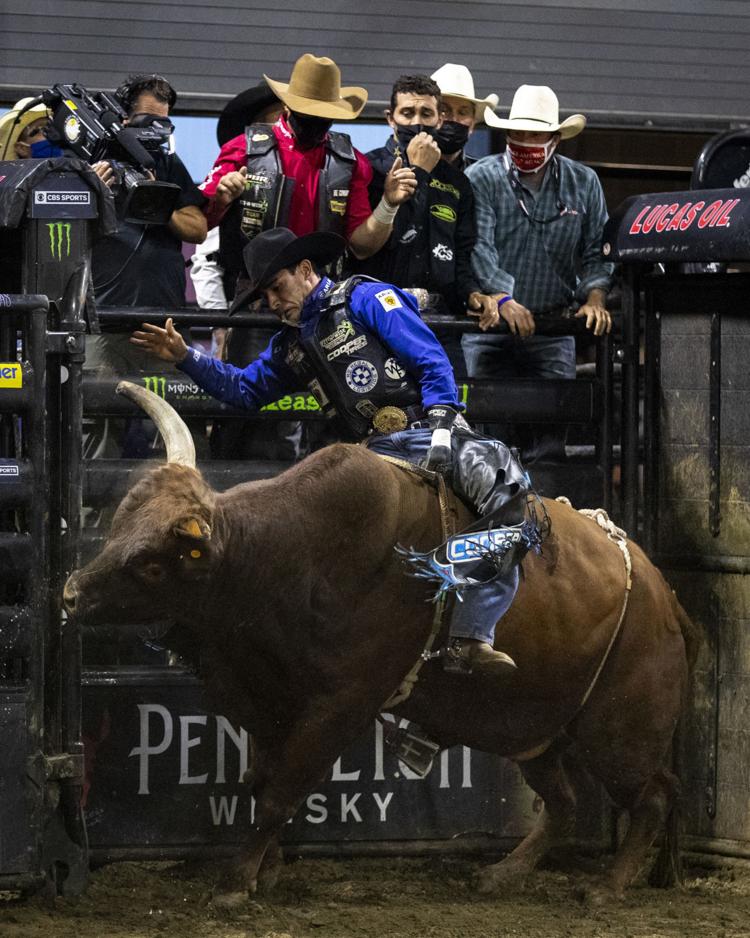 PBR Unleash the Beast Ariat Invitational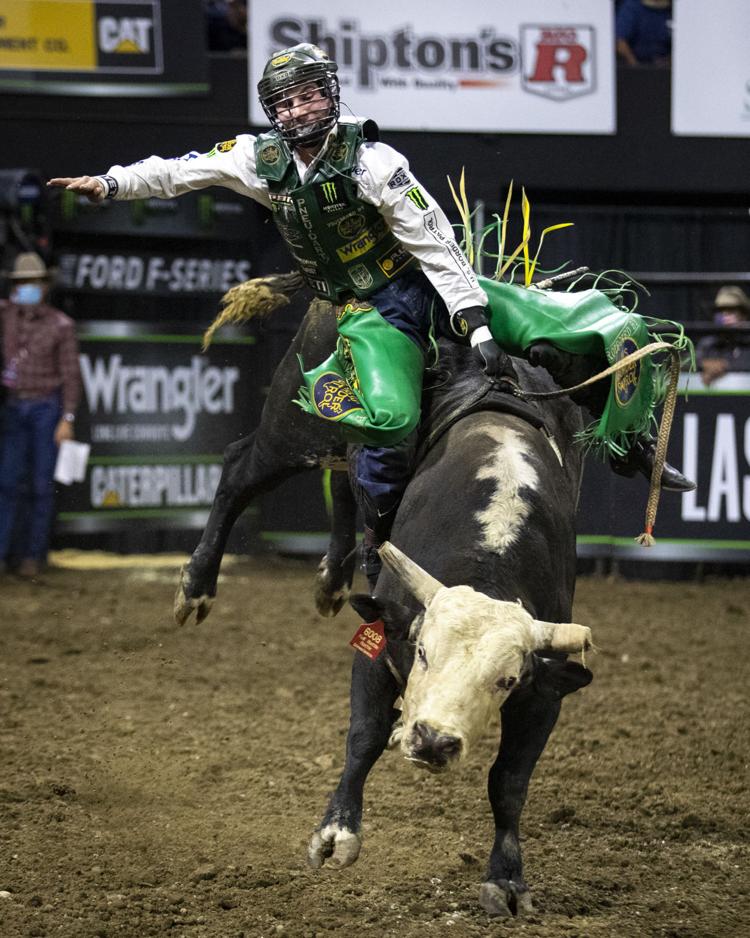 PBR Unleash the Beast Ariat Invitational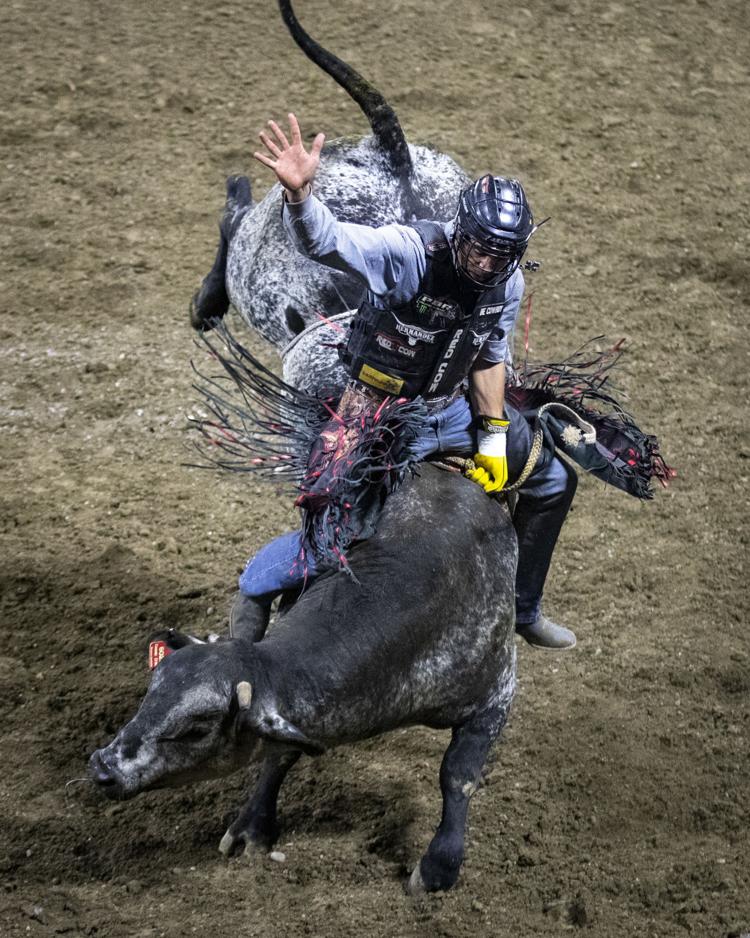 PBR Unleash the Beast Ariat Invitational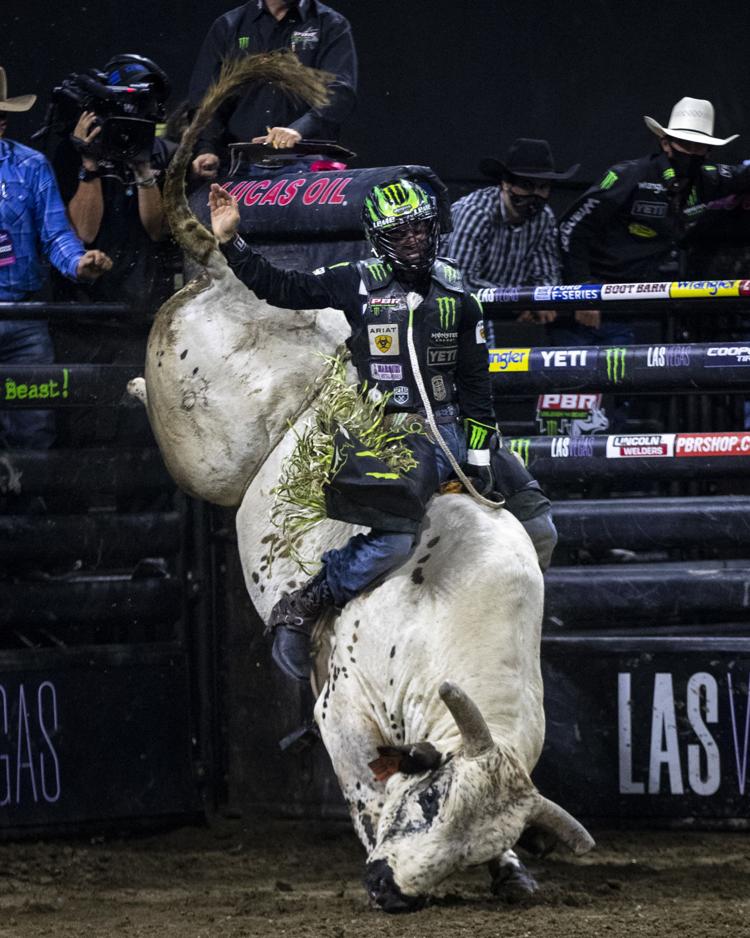 PBR Unleash the Beast Ariat Invitational
PBR Unleash the Beast Ariat Invitational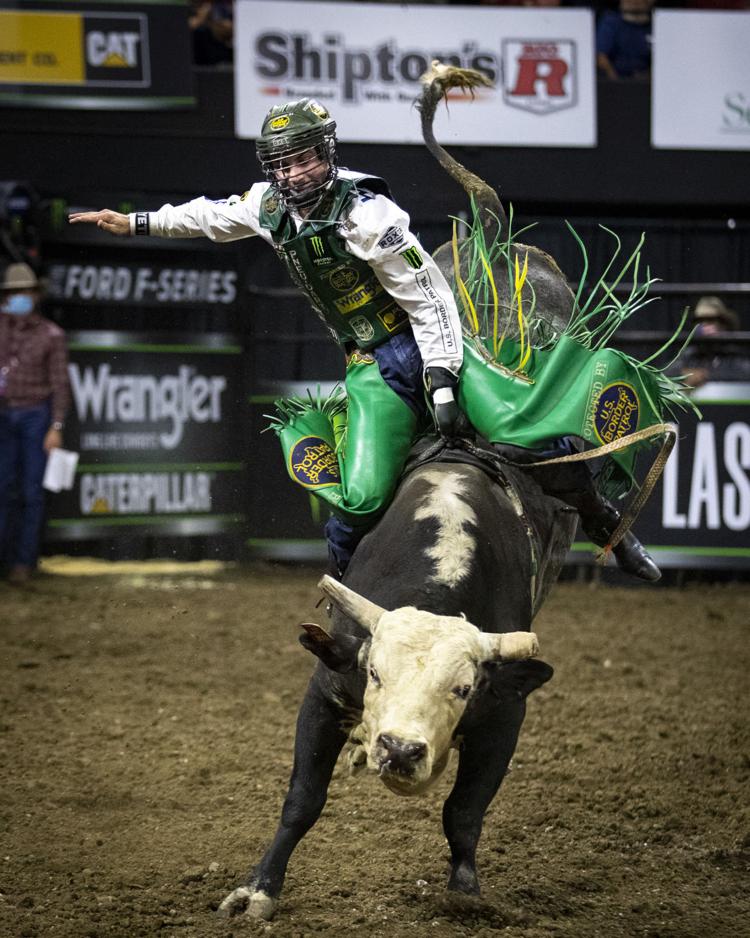 PBR Unleash the Beast Ariat Invitational