MISSOULA — He considers it home soil, so you better believe Payton Fitzpatrick was pleased about Thursday's performance in the Missoula Stampede rodeo.
The Polson cowboy posted the score to beat on the first of three nights of bull riding. He also showed why he's ranked No. 1 in the Montana Pro Rodeo Circuit standings with his mark of 83 on a critter called Spot.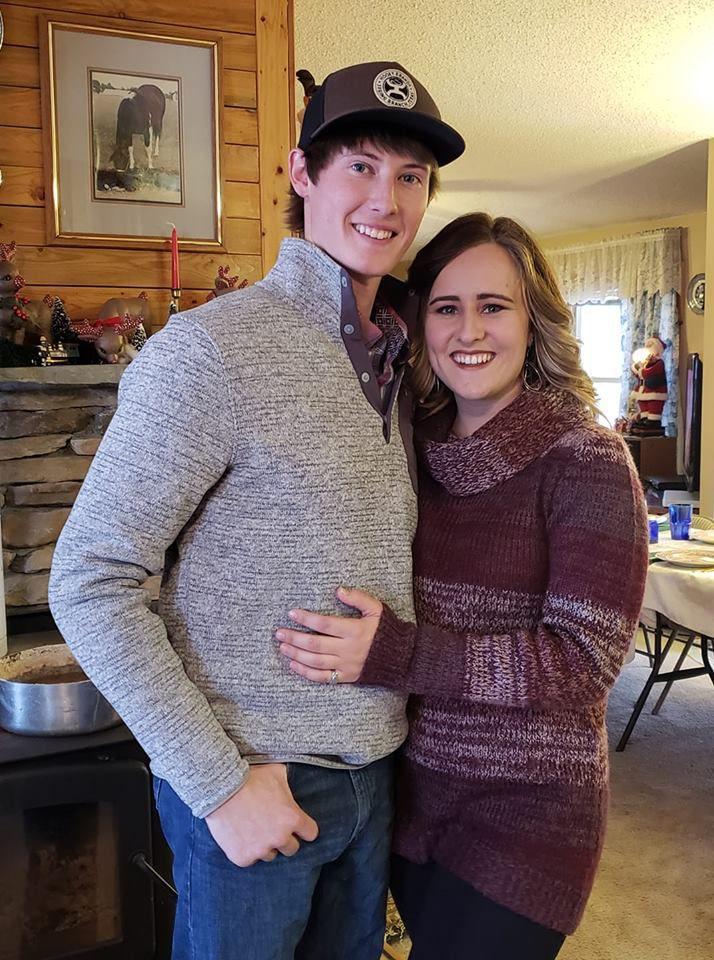 "On bulls like that, they ride so good that a guy can fall asleep, so you have to stay alive, stay gas," Fitzpatrick said. "That's why guys will open up and go to spurring a little bit like I did tonight.
"I couldn't have drew a better bull. I've been kind of struggling. I was bucked off one (Wednesday) night and was kind of down on myself. So I really need that tonight. It felt great."
For the record, Fitzpatrick has had a magical summer overall, winning last weekend in the Big Sky PRCA Pro Rodeo in Great Falls. Still, a bulk of his support comes from western Montana, so he felt compelled to deliver this week at the Western Montana Fair.
"Honestly, this is what it all boils down to for me," he said. "I want to compete well in front of these guys because I know that's what they're expecting out of me. I owe them that much."
Utah's Adam William Lucero sits right behind Fitzpatrick after scoring 82 Thursday. Keenan Kvamme of North Dakota is in third after scoring 75 on a re-ride.
Excluding Fitzpatrick and the barrel racing event, it wasn't a real good night for Montana competitors.
Canada's Clint Laye, ranked No. 11 in the PRCA world rankings, set the standard in bareback riding with a score of 84 aboard State Line.
"I didn't know which horse that was, but I knew he was good because I remember seeing his name on results," Laye said. "It's been a great year, just feeling healthy. When the body is feeling able to go, I can do everything I can to win."
Laye, who had never competed in Missoula prior to this week, has fought through his share of adversity in recent years. He broke his elbow in 2016, encountered more obstacles in 2017 and then started to turn it around last year.
"We've always got bumps and bruises on us. We're bareback riders," he offered. "It's just whether we can ride through it."
Nebraskan Cort Scheer delivered the best mark in bronc riding. Ranked 20th in the world, he posted a score of 87.5 aboard Big Bay. That was 6.5 points better than Canadian Zeke Thurston, who entered the Stampede ranked No. 2 in the world.
"Big Bay is only like six years old, so he's pretty young," Scheer said. "He showed a lot of potential. I don't really know if anybody had rode him yet but (rodeo stock contractor) Ike Sankey came up to me today and said he had 2 bucks on me, so I knew he was pretty good. I just had to do my part."
Twice in the past six years Scheer has finished second in the National Finals Rodeo. He's 33 years old now so there's still time, but being a cowboy is different for him than it used to be in his 20s.
"It's not as easy to have fun anymore when you have a lot of responsibilities," he said. "I'm calling home talking about business now instead of telling funny stories. But I travel with good guys that keep it fun."
Thursday was a rough night for tie down ropers, with only two posting a time. J.D. McCuistion on Texas is the early leader at 10.1 seconds. Nevada's Sterling Lambert leads the steer wrestling competition at 4.7 seconds.
In team roping, Jeff Flenniken of Idaho and Tyler Worley of Arkansas posted the best time at 5.3 seconds. Milee Dailey of Pray was the only barrel rider to break 18 seconds (17.80).
Action continues in the Stampede Friday night at 7 p.m. It's Tough Enough to Wear Pink night and fans are encouraged to wear pink attire.